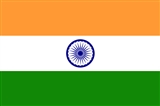 India
Topics
India
Timeline

Timeline
1497 Vasco da Gama sets sail on the first direct European voyage to India.
1498 Portuguese explorer Vasco da Gama arrives at Kozhikode (previously known as Calicut), India.
1499 Portuguese explorer Nicolau Coelho returns to Lisbon, after discovering the sea route to India as a companion of Vasco da Gama.
1502 Vasco da Gama sets sail from Lisbon, Portugal, on his second voyage to India.
1509 The Battle of Diu takes place near Diu, India, between Portugal and Turkey.
1509 The Battle of Diu, between Portugal and the Ottoman Empire takes place in Diu, India.
1565 Battle of Talikota, fought between the Vijayanagara Empire and the Islamic sultanates of the Deccan, leads to the subjugation, and eventual destruction of the last Hindu kingdom in India, and the consolidation of Islamic rule over much of the Indian subcontinent.
1575 Indian Mughal Emperor Akbar defeats Bengali army at the Battle of Tukaroi.
1608 The first official English representative to India lands in Surat.
1639 Madras (now Chennai), India, is founded by the British East India Company on a sliver of land bought from local Nayak rulers.
1658 Aurangzeb is proclaimed Moghul emperor of India.
1690 Calcutta, India is founded.
1739 Nadir Shah occupies Delhi in India and sacks the city, stealing the jewels of the Peacock Throne.
1739 Nadir Shah occupies Delhi in India and sacks the city, stealing the jewels of the Peacock Throne.
1755 Commodore William James captures the pirate fortress of Suvarnadurg on west coast of India.
1761 The Third Battle of Panipat is fought in India between the Afghans under Ahmad Shah Durrani and the Marhatas. The Afghan victory changes the course of Indian History.
1761 The British capture Pondicherry, India from the French.
1796 The first elephant ever seen in the United States arrives from India.
1803 Second Anglo-Maratha War: Battle of Assaye between the British East India Company and the Maratha Empire in India.
1806 The Vellore Mutiny is the first instance of a mutiny by Indian sepoys against the British East India Company.
1829 In the face of fierce opposition, British governor Lord William Bentinck issues a regulation declaring that all who abet suttee in India are guilty of culpable homicide.
1830 The General Assembly's Institution, now the Scottish Church College, one of the pioneering institutions that ushered the Bengal Renaissance, is founded by Alexander Duff and Raja Ram Mohan Roy, in Calcutta, India.
1839 A cyclone slams India with high winds and a 40 foot storm surge, destroying the port city of Coringa (which has never been completely rebuilt). The storm wave sweeps inland, taking with it 20,000 ships and thousands of people. An estimated 300,000 deaths result from the disaster.
1846 The Battle of Aliwal, India, is won by British troops commanded by Sir Harry Smith.
1851 The first freight train is operated in Roorkee, India.
1853 The first passenger rail opens in India, from Bori Bunder, Bombay to Thane.
1857 Indian Mutiny: In India, the first war of Independence begins. Sepoys revolt against their commanding officers at Meerut.
1857 Indian Mutiny: Indian rebels seize Delhi from the British.
1864 The Indian city of Calcutta is almost totally destroyed by a cyclone; 60,000 die.
1866 The Allahabad High Court (then Agra High Court) is established in India.
1868 The Abyssinian War ends as British and Indian troops capture Magdala.
1876 A monster cyclone ravages India, resulting in over 200,000 deaths.
1882 University of the Punjab is founded in a part of India that later became West Pakistan.
1889 The Ahmadiyya Muslim Community is established by Mirza Ghulam Ahmad in Qadian India.
1892 Dadabhai Naoroji is elected as the first Indian Member of Parliament in Britain.
1897 British colonial officers Charles Walter Rand and Lt. Charles Egerton Ayerst are assassinated in Pune, Maharashtra, India by the Chapekar brothers and Mahadeo Vinayak Ranade, who are later caught and hanged.
1905 In India, the 1905 Kangra earthquake hits the Kangra valley, kills 20,000, and destroys most buildings in Kangra, Mcleodganj and Dharamshala.
1905 The Partition of Bengal in India takes place.
1911 Delhi replaces Calcutta as the capital of India.
1913 Raja Harishchandra the first full-length Indian feature film was released, marking the beginning of the Indian film industry.
1913 Mohandas Gandhi is arrested while leading a march of Indian miners in South Africa.
1922 In India, Mohandas Gandhi is sentenced to six years in prison for civil disobedience. He would serve only 2 years.
1925 A train robbery takes place in Kakori, near Lucknow, India
1929 Mother Teresa arrives in Calcutta to begin her work among India's poorest and sick people.
1931 New Delhi becomes the capital of India.
1931 The British Viceroy of India, Governor-General Edward Frederick Lindley Wood and Mohandas Gandhi (Mahatma Gandhi) meet to sign an agreement envisaging the release of political prisoners and allowing salt to be freely used by the poorest members of the population.
1931 Bhagat Singh, Shivaram Rajguru and Sukhdev Thapar are hanged during the Indian struggle for independence. Their request to be executed by firing squad is refused. The day is now remembered in India as Shahidi divas or Martyr's day.
1933 Mohandas Gandhi begins a 21-day fast in protest against British oppression in India.
1936 Orissa formerly known as Kalinga or Utkal becomes a state in India.
1939 In Mumbai, Mohandas Gandhi begins to fast in protest at the autocratic rule in India.
1940 Indian independence leader Subhas Chandra Bose is arrested and detained in Calcutta.
1941 World War II: UK declares war on Bulgaria. Hungary and Romania declare war on the United States. India declares war on Japan.
1942 Indian leader Mahatma Gandhi is arrested in Bombay by British forces, launching the Quit India Movement.
1943 Subhas Chandra Bose raises the flag of Indian independence at Port Blair.
1947 The "Indian Independence Bill" is presented before British House of Commons, suggesting bifurcation of British India into two sovereign countries – India and Pakistan.
1947 The Viceroy of India says the people of the North-West Frontier Province overwhelmingly voted the previous day to join Pakistan rather than India.
1947 India gains Independence from the British Indian Empire and joins the Commonwealth of Nations.
1947 The Maharaja of Kashmir agrees to allow his kingdom to join India.
1948 Indian pacifist and leader Mohandas Karamchand Gandhi is assassinated by Nathuram Godse, a Hindu extremist.
1949 United Nations cease-fire takes effect in Kashmir from one minute before midnight. War between India and Pakistan stops accordingly.
1949 The Indian Constituent Assembly adopts India's constitution presented by Dr. B. R. Ambedkar.
1950 India and Pakistan sign the Liaquat-Nehru Pact.
1950 Srikakulam district is formed in Andhra Pradesh, India.
1956 Dr. B. R. Ambedkar, the Indian Untouchable caste leader, converts to Buddhism along with 385,000 of his followers (see Neo-Buddhism).
1957 In India, Communists win the first elections in united Kerala and E.M.S. Namboodiripad is sworn in as the first chief minister.
1959 Tenzin Gyatso, the 14th Dalai Lama, flees Tibet for India.
1959 The 14th Dalai Lama, Tenzin Gyatso, crosses the border into India and is granted political asylum.
1960 Formation of the western Indian states of Gujarat and Maharashtra.
1961 India annexes Daman and Diu, part of Portuguese India.
1964 Hindu-Muslim rioting breaks out in the Indian city of Calcutta – now Kolkata – resulting in the deaths of more than 100 people.
1964 Cold War: Indian Prime Minister Jawaharlal Nehru appeals to the United States and the Soviet Union to end nuclear testing and to start nuclear disarmament, stating that such an action would "save humanity from the ultimate disaster".
1965 Hindi becomes the official language of India.
1965 War of 1965: India retaliates following Pakistan's failed Operation Grand Slam which resulted in the Indo-Pakistani War of 1965 that is ended following the signing of the Tashkent Declaration.
1965 China announces that it will reinforce its troops on the Indian border.
1965 The Indo-Pakistani War of 1965 (also known as the Second Kashmir War) between India and Pakistan over Kashmir, ends after the UN calls for a cease-fire.
1967 Dr. Zakir Hussain becomes the third President of India. He is the first Muslim President of the Indian Union. He holds this position until August 24, 1969.
1968 42 Dalits are burned alive in Kilavenmani village, Tamil Nadu, India, a retaliation for a campaign for higher wages by Dalit labourers.
1971 Himachal Pradesh becomes the 18th Indian state.
1971 Indian troops, partly aided by Mukti Bahini (Bengali guerrillas), defeat the Pakistan army in the Battle of Garibpur.
1971 Indo-Pakistani War of 1971: Pakistan launches pre-emptive strike against India and a full scale war begins claiming hundreds of lives.
1971 The United Nations Security Council calls an emergency session to consider the deteriorating situation between India and Pakistan.
1971 Pakistan severs diplomatic relations with India following New Delhi's recognition of Bangladesh.
1972 India and Bangladesh sign a friendship treaty.
1973 Biju Patnaik of the Pragati Legislature Party is elected leader of the opposition in the state assembly in Orissa, India.
1973 Project Tiger, a tiger conservation project, is launched in the Corbett National Park, India.
1974 Gaura Devi leads a group of 27 women of Laata village, Henwalghati, Garhwal Himalayas, to form circles around trees to stop them being felled and giving rise to the Chipko Movement in India.
1974 Nuclear test: under project Smiling Buddha, India successfully detonates its first nuclear weapon becoming the sixth nation to do so.
1975 An earthquake strikes Himachal Pradesh, India
1975 India's first satellite Aryabhata is launched.
1975 India annexes Sikkim after the mountain state holds a referendum in which the popular vote is in favour of merging with India.
1975 The State of Emergency is declared in India.
1975 Indira Gandhi establishes emergency rule in India.
1975 India expels three reporters from ''The Times'', ''The Daily Telegraph'', and ''Newsweek'' because they refused to sign a pledge to abide by government censorship.
1981 Bihar train disaster A passenger train travelling between Mansi and Saharsa, India, jumps the tracks at a bridge crossing the Bagmati river. The government places the official death toll at 268 plus another 300 missing; however, it is generally believed that the actual figure is closer to 1,000 killed.
1983 The Sri Lankan Civil War begins with the killing of 13 Sri Lanka Army soldiers by the Liberation Tigers of Tamil Eelam Terrorist group. In the subsequent riots of Black July, about 1,000 Tamils are slaughtered, some 400,000 Tamils flee to neighbouring Tamil Nadu, India and many find refuge in Europe and Canada.
1984 Squadron Leader Rakesh Sharma is launched aboard Soyuz T-11, and becomes the first Indian in space.
1984 Operation Bluestar, a military offensive, is launched by the Indian government at Harmandir Sahib, also known as Golden Temple, the holiest shrine for the Sikhs, in Amritsar. The operation continues until June 6 with casualties, most of them civilians, in excess of 5,000.
1984 Indian Prime Minister Indira Gandhi is assassinated by two security guards. Riots soon break out in New Delhi and nearly 10,000 Sikhs are killed.
1984 Bhopal Disaster: A methyl isocyanate leak from a Union Carbide pesticide plant in Bhopal, India, kills more than 3,800 people outright and injures 150,000–600,000 others (some 6,000 of whom would later die from their injuries) in one of the worst industrial disasters in history.
1985 Bhopal disaster: India files suit against Union Carbide for the disaster which killed an estimated 2,000 and injured another 200,000.
1988 Sri Lankan Tamil mercenaries try to overthrow the Maldivian government. At President Maumoon Abdul Gayoom's request, the Indian military suppresses the coup attempt within 24 hours.
1989 Union Carbide agrees to pay $470 million to the Indian government for damages it caused in the 1984 Bhopal Disaster.
1990 92 people are killed aboard Indian Airlines Flight 605 at Bangalore, India.
1991 Former Indian prime minister Rajiv Gandhi is assassinated by a female suicide bomber near Madras.
1992 The Chief Judicial Magistrate of Bhopal court declares Warren Anderson, ex-CEO of Union Carbide, a fugitive under Indian law for failing to appear in the Bhopal Disaster case.
1993 Several bombs explode in Bombay (Mumbai), India, killing about 300 and injuring hundreds more.
1993 An earthquake hits India's Latur and Osmanabad district of Marathwada (Aurangabad division) in Maharashtra state leaving tens of thousands of people dead and many more homeless.
1995 A truck-bomb explodes outside of a US-operated Saudi Arabian National Guard training center in Riyadh, killing five Americans and two Indians. A group called the Islamic Movement for Change claims responsibility.
1996 In the Indian state of Assam, a passenger train is bombed by Bodo separatists, killing 26.
1997 India's Missionaries of Charity chooses Sister Nirmala to succeed Mother Teresa as its leader.
1997 Uphaar cinema fire, in New Delhi, India, killed 59 people, and over 100 people injured.
1998 A tornado sweeps through Dantan in India killing 250 people and injuring 3000 others.
1998 Pakistan tests medium-range missiles capable of reaching India.
1998 Nuclear testing: Pakistan responds to a series of nuclear tests by India with five of its own, prompting the United States, Japan, and other nations to impose economic sanctions.
1999 Australian missionary Graham Staines and his two sons are burned alive by radical Hindus while sleeping in their car in Eastern India.
1999 Infosys becomes the first Indian company listed on the NASDAQ stock exchange.
1999 A large cyclone devastates Orissa, India.
2001 An earthquake hits Gujarat, India, causing more than 20,000 deaths.
2001 Protests occur in Manipur over the extension of the ceasefire between Naga insurgents and the government of India.
2002 A military MiG-21 aircraft crashes into the Bank of Rajasthan in India, killing eight.
2003 A severe heat wave across Pakistan and India reaches its peak, as temperatures exceed 50°C (122°F) in the region.
2004 Andhra Pradesh Federation of Trade Unions holds its first conference in Hyderabad, India.
2004 Tamil is established as a Classical language by the President of India, Dr. A.P.J. Abdul Kalam in a joint sitting of the two houses of the Indian Parliament.
2004 A 9.3 magnitude earthquake creates a tsunami causing devastation in Sri Lanka, India, Indonesia, Thailand, Malaysia, the Maldives and many other areas around the rim of the Indian Ocean, killing over 250,000 people including over 1700 on a moving train
2005 A stampede at the Mandher Devi temple in Mandhradevi in India kills at least 258.
2005 Mumbai, India receives 99.5cm of rain (39.17 inches) within 24 hours, bringing the city to a halt for over 2 days.
2005 2005 Kashmir earthquake: Thousands of people are killed by a magnitude 7.6 earthquake in parts of Pakistan, India and Afghanistan.
2006 The Nathula Pass between India and China, sealed during the Sino-Indian War, re-opens for trade after 44 years.
2007 Terrorist bombs explode on the Samjhauta Express in Panipat, Haryana, India, killing 68 people.
2007 Pratibha Patil is sworn in as India's first woman president.
2008 56 people were killed and over 200 people were injured in 21 bomb blasts in Ahmedabad bombing in India.
2008 India launches its first unmanned lunar mission Chandrayaan-1.