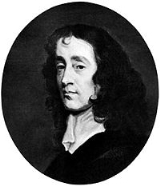 John Fell (clergyman)
John Fell
was an
English
England
England is a country that is part of the United Kingdom. It shares land borders with Scotland to the north and Wales to the west; the Irish Sea is to the north west, the Celtic Sea to the south west, with the North Sea to the east and the English Channel to the south separating it from continental...
churchman and influential academic. He served as
Dean
Dean (religion)
A dean, in a church context, is a cleric holding certain positions of authority within a religious hierarchy. The title is used mainly in the Anglican Communion and the Roman Catholic Church.-Anglican Communion:...
of
Christ Church, Oxford
Christ Church, Oxford
Christ Church or house of Christ, and thus sometimes known as The House), is one of the largest constituent colleges of the University of Oxford in England...
, and later concomitantly as
Bishop of Oxford
Bishop of Oxford
The Bishop of Oxford is the diocesan bishop of the Church of England Diocese of Oxford in the Province of Canterbury; his seat is at Christ Church Cathedral, Oxford...
.
Education
He was the son of
Samuel Fell
Samuel Fell
Samuel Fell D.D. was an English academic and clergyman, Dean of Christ Church, Oxford and Vice-Chancellor of the University of Oxford during the First English Civil War.-Life:...
, also Dean of Christ Church, born at
Longworth
Longworth
Longworth is a village and civil parish about west of Abingdon and a similar distance east of Faringdon and south of Witney. It was part of Berkshire until the 1974 boundary changes transferred it to Oxfordshire...
,
Berkshire
Berkshire
Berkshire is a historic county in the South of England. It is also often referred to as the Royal County of Berkshire because of the presence of the royal residence of Windsor Castle in the county; this usage, which dates to the 19th century at least, was recognised by the Queen in 1957, and...
(now
Oxfordshire
Oxfordshire
Oxfordshire is a county in the South East region of England, bordering on Warwickshire and Northamptonshire , Buckinghamshire , Berkshire , Wiltshire and Gloucestershire ....
). He received his primary education at
Lord Williams's School
Lord Williams's School
Lord Williams's School is a co-educational secondary school in Thame, Oxfordshire, United Kingdom. It is a comprehensive school, which takes children from the age of 11 through to the age of 18...
at
Thame
Thame
Thame is a town and civil parish in Oxfordshire, about southwest of the Buckinghamshire town of Aylesbury. It derives its toponym from the River Thame which flows past the north side of the town....
in Oxfordshire. In 1636 he obtained a studentship at Christ Church, and in 1640 he was specially allowed by the
Archbishop of Canterbury
Archbishop of Canterbury
The Archbishop of Canterbury is the senior bishop and principal leader of the Church of England, the symbolic head of the worldwide Anglican Communion, and the diocesan bishop of the Diocese of Canterbury. In his role as head of the Anglican Communion, the archbishop leads the third largest group...
,
William Laud
William Laud
William Laud was Archbishop of Canterbury from 1633 to 1645. One of the High Church Caroline divines, he opposed radical forms of Puritanism...
, because of his "known desert," when wanting one term's residence, to proceed to his degree of
B.A.
Bachelor of Arts
A Bachelor of Arts , from the Latin artium baccalaureus, is a bachelor's degree awarded for an undergraduate course or program in either the liberal arts, the sciences, or both...
He obtained his M.A. in 1643 and took
Holy Orders
Holy Orders
The term Holy Orders is used by many Christian churches to refer to ordination or to those individuals ordained for a special role or ministry....
(
deacon
Deacon
Deacon is a ministry in the Christian Church that is generally associated with service of some kind, but which varies among theological and denominational traditions...
1647, priest 1649).
English Civil War
During the
Civil War
English Civil War
The English Civil War was a series of armed conflicts and political machinations between Parliamentarians and Royalists...
he bore arms for King
Charles I of England
Charles I of England
Charles I was King of England, King of Scotland, and King of Ireland from 27 March 1625 until his execution in 1649. Charles engaged in a struggle for power with the Parliament of England, attempting to obtain royal revenue whilst Parliament sought to curb his Royal prerogative which Charles...
and held a commission as
ensign
Ensign (rank)
Ensign is a junior rank of a commissioned officer in the armed forces of some countries, normally in the infantry or navy. As the junior officer in an infantry regiment was traditionally the carrier of the ensign flag, the rank itself acquired the name....
. In 1648 he was deprived of his studentship by the parliamentary visitors, and during the next few years he resided chiefly at Oxford with his brother-in-law,
Thomas Willis
Thomas Willis
Thomas Willis was an English doctor who played an important part in the history of anatomy, neurology and psychiatry. He was a founding member of the Royal Society.-Life:...
, at whose house opposite
Merton College
Merton College, Oxford
Merton College is one of the constituent colleges of the University of Oxford in England. Its foundation can be traced back to the 1260s when Walter de Merton, chancellor to Henry III and later to Edward I, first drew up statutes for an independent academic community and established endowments to...
he and his friends
Richard Allestree
Richard Allestree
Richard Allestree or Allestry was a Royalist churchman and provost of Eton College from 1665.-Life:The son of Robert Allestree, descended from an old Derbyshire family, he was born at Uppington in Shropshire. He was educated at Coventry and later at Christ Church, Oxford, under Richard Busby...
and
John Dolben
John Dolben
John Dolben was an English priest and Church of England bishop and archbishop.-Life:He was the son of William Dolben , prebendary of Lincoln and bishop-designate of Gloucester. He was educated at Westminster School under Richard Busby and at Christ Church, Oxford. He fought on the Royalist side at...
kept up the service of the
Church of England
Church of England
The Church of England is the officially established Christian church in England and the Mother Church of the worldwide Anglican Communion. The church considers itself within the tradition of Western Christianity and dates its formal establishment principally to the mission to England by St...
throughout the
Commonwealth
Commonwealth of England
The Commonwealth of England was the republic which ruled first England, and then Ireland and Scotland from 1649 to 1660. Between 1653–1659 it was known as the Commonwealth of England, Scotland and Ireland...
.
Career
After the
Restoration
English Restoration
The Restoration of the English monarchy began in 1660 when the English, Scottish and Irish monarchies were all restored under Charles II after the Interregnum that followed the Wars of the Three Kingdoms...
, Fell was made
prebendary
Prebendary
A prebendary is a post connected to an Anglican or Catholic cathedral or collegiate church and is a type of canon. Prebendaries have a role in the administration of the cathedral...
of
Chichester
Chichester Cathedral
The Cathedral Church of the Holy Trinity, otherwise called Chichester Cathedral, is the seat of the Anglican Bishop of Chichester. It is located in Chichester, in Sussex, England...
,
canon
Canon (priest)
A canon is a priest or minister who is a member of certain bodies of the Christian clergy subject to an ecclesiastical rule ....
of Christ Church (27 July 1660), dean (30 November), master of St Oswald's hospital,
Worcester
Worcester
The City of Worcester, commonly known as Worcester, , is a city and county town of Worcestershire in the West Midlands of England. Worcester is situated some southwest of Birmingham and north of Gloucester, and has an approximate population of 94,000 people. The River Severn runs through the...
, chaplain to the king, and D.D. (see
Doctor of Divinity
Doctor of Divinity
Doctor of Divinity is an advanced academic degree in divinity. Historically, it identified one who had been licensed by a university to teach Christian theology or related religious subjects....
). He filled the office of Vice-Chancellor of the
University of Oxford
University of Oxford
The University of Oxford is a university located in Oxford, United Kingdom. It is the second-oldest surviving university in the world and the oldest in the English-speaking world. Although its exact date of foundation is unclear, there is evidence of teaching as far back as 1096...
from 1666 to 1669, and was consecrated bishop of Oxford, in 1676, retaining his deanery
in commendam
In Commendam
In canon law, commendam was a form of transferring an ecclesiastical benefice in trust to the custody of a patron...
. Some years later, he declined the primacy of Ireland.
Fell showed himself a capable administrator. He restored good order in the university by the archbishop, which during the Commonwealth had given place to a general disregard of authority. He ejected the intruders from his college or else "fixed them in loyal principles." "He was the most zealous man of his time for the Church of England," says
Anthony Wood
Anthony Wood
Anthony Wood or Anthony à Wood was an English antiquary.-Early life:Anthony Wood was the fourth son of Thomas Wood , BCL of Oxford, where Anthony was born...
, "and none that I yet know of did go beyond him in the performance of the rules belonging thereunto." He attended chapel four times a day, restored to the services, not without some opposition, the organ and
surplice
Surplice
A surplice is a liturgical vestment of the Western Christian Church...
, and insisted on the proper
academic dress
Academic dress
Academic dress or academical dress is a traditional form of clothing for academic settings, primarily tertiary education, worn mainly by those that have been admitted to a university degree or hold a status that entitles them to assume them...
which had fallen into disuse. He was active in recovering church property, and by his directions a children's
catechism
Catechism
A catechism , i.e. to indoctrinate) is a summary or exposition of doctrine, traditionally used in Christian religious teaching from New Testament times to the present...
was drawn up by
Thomas Marshall
Thomas Marshall (dean)
Thomas Marshall was an English churchman and linguist, Rector of Lincoln College, Oxford and Dean of Gloucester.-Life:The son of Thomas Marshall, he was born at Barkby in Leicestershire, and baptised there on 9 January 1621...
for use in his
diocese
Diocese
A diocese is the district or see under the supervision of a bishop. It is divided into parishes.An archdiocese is more significant than a diocese. An archdiocese is presided over by an archbishop whose see may have or had importance due to size or historical significance...
. "As he was among the first of our clergy," says
Thomas Burnet
Thomas Burnet
Thomas Burnet , theologian and writer on cosmogony.-Life:He was born at Croft near Darlington in 1635. After studying at Northallerton Grammar School under Thomas Smelt, he went to Clare Hall, Cambridge in 1651. There he was a pupil of John Tillotson...
, "that apprehended the design of bringing in popery, so he was one of the most zealous against it."
He made many converts from the
Roman Catholic
Roman Catholic Church
The Catholic Church, also known as the Roman Catholic Church, is the world's largest Christian church, with over a billion members. Led by the Pope, it defines its mission as spreading the gospel of Jesus Christ, administering the sacraments and exercising charity...
s and
Nonconformists
Nonconformism
Nonconformity is the refusal to "conform" to, or follow, the governance and usages of the Church of England by the Protestant Christians of England and Wales.- Origins and use:...
. On the other hand, he successfully opposed the incorporation of
Titus Oates
Titus Oates
Titus Oates was an English perjurer who fabricated the "Popish Plot", a supposed Catholic conspiracy to kill King Charles II.-Early life:...
as D.D. in the university in October 1679; and according to the testimony of William Nichols, his secretary, he disapproved of the
Exclusion Bill
Exclusion Bill
The Exclusion Crisis ran from 1678 through 1681 in the reign of Charles II of England. The Exclusion Bill sought to exclude the king's brother and heir presumptive, James, Duke of York, from the thrones of England, Scotland and Ireland because he was Roman Catholic...
. He excluded the
undergraduates
Undergraduate education
Undergraduate education is an education level taken prior to gaining a first degree . Hence, in many subjects in many educational systems, undergraduate education is post-secondary education up to the level of a bachelor's degree, such as in the United States, where a university entry level is...
, whose presence had been irregularly permitted, from
convocation
Convocation
A Convocation is a group of people formally assembled for a special purpose.- University use :....
. He obliged students to attend lectures, instituted reforms in the performances of the public exercises in the schools, kept the examiners up to their duties, was present in person at examinations. He encouraged the students to act plays. He entirely suppressed "coursing," i.e. disputations in which the rival parties "ran down opponents in arguments," and which commonly ended in blows and disturbances.
Discipline
He was a disciplinarian, and possessed a talent for the education of young men, many of whom he received into his own family.
Tom Brown
Tom Brown (satirist)
Tom Brown was an English translator and writer of satire, largely forgotten today save for a four-line gibe he wrote concerning Dr John Fell....
, author of
The Dialogues of the Dead
, about to be expelled from Oxford for some offence, was pardoned by Fell on the condition of his translating
ex tempore
Ex tempore
Ex tempore has two meanings:-Performance:"Extempore" or "ex tempore" refers to a stage or theater performance that is carried out without preparation or forethought. Most often the term is used in the context of speech, singing and stage acting...
the
32nd
epigram
Epigram
An epigram is a brief, interesting, usually memorable and sometimes surprising statement. Derived from the epigramma "inscription" from ἐπιγράφειν epigraphein "to write on inscribe", this literary device has been employed for over two millennia....
of
Martial
Martial
Marcus Valerius Martialis , was a Latin poet from Hispania best known for his twelve books of Epigrams, published in Rome between AD 86 and 103, during the reigns of the emperors Domitian, Nerva and Trajan...
:

"Non amo te, Sabidi, nec possum dicere - quare; Hoc tantum possum dicere, non amo te."

To which he immediately replied with the well-known lines:
I do not love thee, Dr Fell,
The reason why I cannot tell;
But this I know, and know full well,
I do not love thee, Dr Fell.



Delinquents were not always treated thus mildly by Fell, and Acton Cremer, for the crime of courting a wife while only a bachelor of arts, was punished by having to translate into English the whole of
Scheffer's
Johannes Schefferus
Johannes Schefferus was one of the most important Swedish humanists of his time.Schefferus was born in Strasbourg, then part of the Holy Roman Empire...
history of Lapland
Lapponia (book)
Lapponia is a book written by Johannes Schefferus covering a very comprehensive history of Northern Scandinavia topology, environment and Sami living condition, dwelling-places, clothing, gender roles, hunting, child raising, shamanism and pagan religion. It was published in late 1673 and closely...
. As Vice-Chancellor, Fell personally visited the drinking taverns and ordered out the students. In the university elections he showed great energy in suppressing corruption.
Building operations
Fell's building operations were ambitious. In his own college he completed in 1665 the north side of Cardinal Thomas Wolsey's great
quadrangle
Quadrangle (architecture)
In architecture, a quadrangle is a space or courtyard, usually rectangular in plan, the sides of which are entirely or mainly occupied by parts of a large building. The word is probably most closely associated with college or university campus architecture, but quadrangles may be found in other...
, already begun by his father but abandoned during the Commonwealth; in 1672, he rebuilt the east side of the Chaplain's quadrangle "with a straight passage under it leading from the cloister into the field," occupied now by the new Meadow Buildings; the lodgings of the canon of the third stall in the passage uniting the
Tom Quad
Tom Quad
The Great Quadrangle, more popularly known as Tom Quad, is one of the quadrangles of Christ Church, Oxford, England. It is the largest college quad in Oxford, measuring 264 by 261 feet. Although it was begun by Cardinal Wolsey, he was unable to complete it...
and
Peckwater Quadrangle
Peckwater Quadrangle
The Peckwater Quadrangle is one of the quadrangles of Christ Church, Oxford, England. It is on the site of a medieval inn, which was run by the Peckwater family and given to St Frideswide's Priory in 1246. The buildings, including the Library, date from the eighteenth century. They are built in...
(c.1674); a long building joining the Chaplain's quadrangle on the east side in 1677–1678; and lastly the great
Tom Tower
Tom Tower
Tom Tower is a bell tower in Oxford, England, named for its bell, Great Tom. It is over Tom Gate, on St Aldates, the main entrance of Christ Church, Oxford, which leads into Tom Quad. This square tower with an octagonal lantern and facetted ogee dome was designed by Christopher Wren and built 1681–82...
gate, begun in June 1681 on the foundation laid by Wolsey and finished in November 1682, to which the bell "great Tom," after being recast, was transferred from the cathedral in 1683. In 1670 he planted and laid out the Broad Walk.
He spent large sums of his own on these works, gave £500 for the restoration of
Banbury
Banbury
Banbury is a market town and civil parish on the River Cherwell in the Cherwell District of Oxfordshire. It is northwest of London, southeast of Birmingham, south of Coventry and north northwest of the county town of Oxford...
church, erected a church at
St Oswald's
Oswald of Worcester
Oswald of Worcester was Archbishop of York from 972 to his death in 992. He was of Danish ancestry, but brought up by his uncle, Oda, who sent him to France to the abbey of Fleury to become a monk. After a number of years at Fleury, Oswald returned to England at the request of his uncle, who died...
, Worcester, and the
parsonage
Rectory
A rectory is the residence, or former residence, of a rector, most often a Christian cleric, but in some cases an academic rector or other person with that title...
house at
Woodstock
Woodstock, Oxfordshire
Woodstock is a small town northwest of Oxford in Oxfordshire, England. It is the location of Blenheim Palace, a UNESCO World Heritage Site.Winston Churchill was born in Blenheim Palace in 1874 and is buried in the nearby village of Bladon....
at his own expense, and rebuilt
Cuddesdon Palace
Cuddesdon Palace
Cuddesdon Palace was the episcopal palace for the Bishop of Oxford, located near the village of Cuddesdon, Oxfordshire, England.The palace was erected by John Bancroft, a 17th century Bishop of Oxford.The original palace was replaced by a second palace....
. Fell disapproved of the use of the
University Church of St Mary the Virgin
University Church of St Mary the Virgin
The University Church of St Mary the Virgin is the largest of Oxford's parish churches and the centre from which the University of Oxford grew...
for secular purposes, and promoted the building of the
Sheldonian Theatre
Sheldonian Theatre
The Sheldonian Theatre, located in Oxford, England, was built from 1664 to 1668 after a design by Christopher Wren for the University of Oxford. The building is named after Gilbert Sheldon, chancellor of the university at the time and the project's main financial backer...
by
Archbishop Gilbert Sheldon
Gilbert Sheldon
Gilbert Sheldon was an English Archbishop of Canterbury.-Early life:He was born in Stanton, Staffordshire in the parish of Ellastone, on 19 July 1598, the youngest son of Roger Sheldon; his father worked for Gilbert Talbot, 7th Earl of Shrewsbury. He was educated at Trinity College, Oxford; he...
. He was treasurer during its construction, presided at the formal opening on 9 July 1669, and was nominated curator, along with
Christopher Wren
Christopher Wren
Sir Christopher Wren FRS is one of the most highly acclaimed English architects in history.He used to be accorded responsibility for rebuilding 51 churches in the City of London after the Great Fire in 1666, including his masterpiece, St. Paul's Cathedral, on Ludgate Hill, completed in 1710...
, in July 1670.
Oxford University Press
In the theatre was placed the
Oxford University Press
Oxford University Press
Oxford University Press is the largest university press in the world. It is a department of the University of Oxford and is governed by a group of 15 academics appointed by the Vice-Chancellor known as the Delegates of the Press. They are headed by the Secretary to the Delegates, who serves as...
, the establishment of which had been a favourite project of Laud and now engaged a large share of Fell's energy and attention, and which as curator he practically controlled. "Were it not you ken Mr Dean extraordinarily well," writes Sir L. Jenkins to J. Williamson in 1672, "it were impossible to imagine how assiduous and drudging he is about his press." He sent for type and printers from
Holland
Netherlands
The Netherlands is a constituent country of the Kingdom of the Netherlands, located mainly in North-West Europe and with several islands in the Caribbean. Mainland Netherlands borders the North Sea to the north and west, Belgium to the south, and Germany to the east, and shares maritime borders...
, declaring that "the foundation of all success must be laid in doing things well, which l am sure will not be done with English letters."
Writings
Many works, including a
Bible
Bible
The Bible refers to any one of the collections of the primary religious texts of Judaism and Christianity. There is no common version of the Bible, as the individual books , their contents and their order vary among denominations...
, editions of the classics and of the early fathers, were produced under his direction and editing. He published annually one work, generally a classical author annotated by himself, which he distributed to all the students of his college on New Year's Day. On one occasion he surprised the Press in surreptitiously printing
Pietro Aretino
Pietro Aretino
Pietro Aretino was an Italian author, playwright, poet and satirist who wielded immense influence on contemporary art and politics and invented modern literate pornography.- Life :...
's
Postures
, and he seized and destroyed the plates and impressions. Ever "an eager defender and maintainer of the university and its privileges," he was hostile to the
Royal Society
Royal Society
The Royal Society of London for Improving Natural Knowledge, known simply as the Royal Society, is a learned society for science, and is possibly the oldest such society in existence. Founded in November 1660, it was granted a Royal Charter by King Charles II as the "Royal Society of London"...
, which he regarded as a possible rival, and in 1686 he gave an absolute refusal to
Obadiah Walker
Obadiah Walker
Obadiah Walker was an English academic and Master of University College, Oxford from 1676 to 1688.-Life:Walker was born at Darfield near Barnsley, South Yorkshire, and was educated at University College, Oxford, becoming a fellow and tutor of this College and a prominent figure in University circles...
, afterwards the Roman Catholic master of
University College
University College, Oxford
.University College , is a constituent college of the University of Oxford in England. As of 2009 the college had an estimated financial endowment of £110m...
, though licensed by
James II
James II of England
James II & VII was King of England and King of Ireland as James II and King of Scotland as James VII, from 6 February 1685. He was the last Catholic monarch to reign over the Kingdoms of England, Scotland, and Ireland...
, to print books, declaring he would as soon "part with his bed from under him" as his press. He conducted it on strict business principles, and to the criticism that more great works were not produced replied that they would not sell. He was, however, not free from fads, and his new spelling (of which one feature was the substitution of i for y in such words as
cies
,
daies
,
maiest
) met with great disapproval.
Fell also wrote lives of his friends
Henry Hammond
Henry Hammond
Henry Hammond was an English churchman.-Early life:He was born at Chertsey in Surrey on 18 August 1605, the youngest son of John Hammond, physician. He was educated at Eton College, and from age 13 at Magdalen College, Oxford, becoming demy or scholar in 1619. On 11 December 1622 he graduated B.A....
(1661), Richard Allestree, prefixed to his edition of the latter's sermons (1684), and
Thomas Willis
Thomas Willis
Thomas Willis was an English doctor who played an important part in the history of anatomy, neurology and psychiatry. He was a founding member of the Royal Society.-Life:...
, in Latin. His seasonable advice to Protestants showing the necessity of maintaining the Established Religion in opposition to
Popery
Papist
Papist is a term or an anti-Catholic slur, referring to the Roman Catholic Church, its teachings, practices, or adherents. The term was coined during the English Reformation to denote a person whose loyalties were to the Pope, rather than to the Church of England...
was published in 1688. Some of his sermons, which John Evelyn found dull, were printed, including
Character of the Last Daies
, preached before the king, 1675, and a sermon preached before the
House of Peers
House of Lords
The House of Lords is the upper house of the Parliament of the United Kingdom. Like the House of Commons, it meets in the Palace of Westminster....
on 22 December 1680.
The Interest of England stated
(1659), advocating the restoration of the king, and
The Vanity of Scoffing
(1674), are also attributed to him. Fell probably had some share in the composition of
The Whole Duty of Man
The Whole Duty of Man
The Whole Duty of Man is an English Protestant devotional work, first published anonymously, with an introduction by Henry Hammond, in 1658. It was both popular and influential for two centuries, in the Anglican tradition it helped to define...
, and in the subsequent works published under the name of the author of
The Whole Duty
, which included
Reasons of the Decay of Christian Piety
,
The Ladies' Calling
,
The Gentleman's Calling
,
The Government of the Tongue
,
The Art of Contentment
, and
The Lively Oracles
given us, all of which were published in one volume with notes and a preface by Fell in 1684.
Languages
He had a high reputation as a Grecian, a Latinist and a
philologist
Philology
Philology is the study of language in written historical sources; it is a combination of literary studies, history and linguistics.Classical philology is the philology of Greek and Classical Latin...
, and he brought out with the collaboration of others his an edition of
St Cyprian
Cyprian
Cyprian was bishop of Carthage and an important Early Christian writer, many of whose Latin works are extant. He was born around the beginning of the 3rd century in North Africa, perhaps at Carthage, where he received a classical education...
in 1682, an English translation of
The Unity of the Church
in 1681, editions of
Nemesius of Emesa
Nemesius
Nemesius , was a Christian philosopher, and the author of a treatise De Natura Hominis . According to the title of his book, he was the Bishop of Emesa . His book is an attempt to compile a system of anthropology from the standpoint of Christian philosophy.Nemesius was also a physiological theorist...
(1671), of
Aratus
Aratus
Aratus was a Greek didactic poet. He is best known today for being quoted in the New Testament. His major extant work is his hexameter poem Phaenomena , the first half of which is a verse setting of a lost work of the same name by Eudoxus of Cnidus. It describes the constellations and other...
and of
Eratosthenes
Eratosthenes
Eratosthenes of Cyrene was a Greek mathematician, poet, athlete, geographer, astronomer, and music theorist.He was the first person to use the word "geography" and invented the discipline of geography as we understand it...
(1672),
Theocritus
Theocritus
Theocritus , the creator of ancient Greek bucolic poetry, flourished in the 3rd century BC.-Life:Little is known of Theocritus beyond what can be inferred from his writings. We must, however, handle these with some caution, since some of the poems commonly attributed to him have little claim to...
(1676),
Alcinous
Alcinous
Alcinous or Alkínoös was, in Greek mythology, a son of Nausithous, or of Phaeax , and father of Nausicaa, Halius, Clytoneus and Laodamas with Arete. His name literally means "mighty mind"...
on
Plato
Plato
Plato , was a Classical Greek philosopher, mathematician, student of Socrates, writer of philosophical dialogues, and founder of the Academy in Athens, the first institution of higher learning in the Western world. Along with his mentor, Socrates, and his student, Aristotle, Plato helped to lay the...
(1677),
St Clement
Pope Clement I
Starting in the 3rd and 4th century, tradition has identified him as the Clement that Paul mentioned in Philippians as a fellow laborer in Christ.While in the mid-19th century it was customary to identify him as a freedman of Titus Flavius Clemens, who was consul with his cousin, the Emperor...
's
Epistles to the Corinthians
First Epistle of Clement
The First Epistle of Clement, is a letter addressed to the Christians in the city of Corinth. The letter dates from the late 1st or early 2nd century, and ranks with Didache as one of the earliest — if not the earliest — of extant Christian documents outside the canonical New Testament...
(1677),
Athenagoras
Athenagoras of Athens
Athenagoras was a Father of the Church, a Proto-orthodox Christian apologist who lived during the second half of the 2nd century of whom little is known for certain, besides that he was Athenian , a philosopher, and a convert to Christianity. In his writings he styles himself as "Athenagoras, the...
(1682),
Clemens Alexandrinus
Clement of Alexandria
Titus Flavius Clemens , known as Clement of Alexandria , was a Christian theologian and the head of the noted Catechetical School of Alexandria. Clement is best remembered as the teacher of Origen...
(1683),
Theophilus of Antioch
Theophilus of Antioch
Theophilus, Patriarch of Antioch, succeeded Eros c. 169, and was succeeded by Maximus I c.183, according to Henry Fynes Clinton, but these dates are only approximations...
(1684),
Grammatica rationis sive institutiones logicae
(1673 and 1685), and a critical edition of the
New Testament
New Testament
The New Testament is the second major division of the Christian biblical canon, the first such division being the much longer Old Testament....
in 1675. The first volumes of
Rerum Anglicarum scriptores
and of
Historiae Britannicae
, etc. were compiled under his patronage in 1684. He had the manuscripts of
Saint Augustine
Augustine of Hippo
Augustine of Hippo , also known as Augustine, St. Augustine, St. Austin, St. Augoustinos, Blessed Augustine, or St. Augustine the Blessed, was Bishop of Hippo Regius . He was a Latin-speaking philosopher and theologian who lived in the Roman Africa Province...
in the
Bodleian
Bodleian Library
The Bodleian Library , the main research library of the University of Oxford, is one of the oldest libraries in Europe, and in Britain is second in size only to the British Library...
and other libraries at Oxford generously collated for the use of the
Benedictine
Benedictine
Benedictine refers to the spirituality and consecrated life in accordance with the Rule of St Benedict, written by Benedict of Nursia in the sixth century for the cenobitic communities he founded in central Italy. The most notable of these is Monte Cassino, the first monastery founded by Benedict...
s at
Paris
Paris
Paris is the capital and largest city in France, situated on the river Seine, in northern France, at the heart of the Île-de-France region...
, then preparing a new edition of the father.
Mission to India
Occasionally imprudent in his schemes, he was the originator of a mission to
India
India
India , officially the Republic of India , is a country in South Asia. It is the seventh-largest country by geographical area, the second-most populous country with over 1.2 billion people, and the most populous democracy in the world...
which was taken up by the British East India Company. He undertook to train as missionaries four scholars at Oxford, procured a set of
Arabic types
Arabic alphabet
The Arabic alphabet or Arabic abjad is the Arabic script as it is codified for writing the Arabic language. It is written from right to left, in a cursive style, and includes 28 letters. Because letters usually stand for consonants, it is classified as an abjad.-Consonants:The Arabic alphabet has...
, and issued from these the Gospels and Acts in the
Malay language
Malay language
Malay is a major language of the Austronesian family. It is the official language of Malaysia , Indonesia , Brunei and Singapore...
in 1677. This was unsuccessful, and the mission collapsed.
Controversy
Having undertaken at his own charge to publish a
Latin
Latin
Latin is an Italic language originally spoken in Latium and Ancient Rome. It, along with most European languages, is a descendant of the ancient Proto-Indo-European language. Although it is considered a dead language, a number of scholars and members of the Christian clergy speak it fluently, and...
version of Wood's
History and Antiquities of the University of Oxford
, with the object of presenting the history of the university in a manner worthy of the great subject to
Europe
Europe
Europe is, by convention, one of the world's seven continents. Comprising the westernmost peninsula of Eurasia, Europe is generally 'divided' from Asia to its east by the watershed divides of the Ural and Caucasus Mountains, the Ural River, the Caspian and Black Seas, and the waterways connecting...
an readers, and of extending its fame abroad, he arrogated to himself the right of editing the work. "He would correct, alter, dash out what he pleased... He was a great man and carried all things at his pleasure." In particular he struck out all the passages which Wood had inserted in praise of
Thomas Hobbes
Thomas Hobbes
Thomas Hobbes of Malmesbury , in some older texts Thomas Hobbs of Malmsbury, was an English philosopher, best known today for his work on political philosophy...
, and substituted some disparaging epithets. He called
Leviathan
Leviathan (book)
Leviathan or The Matter, Forme and Power of a Common Wealth Ecclesiasticall and Civil — commonly called simply Leviathan — is a book written by Thomas Hobbes and published in 1651. Its name derives from the biblical Leviathan...
"monstrosissimus" and "publico damno notissimus." To the printed remonstrance of Hobbes, Fell inserted an insulting reply in the History to "irritabile illud et vanissimum Malmesburiense animal," and to the complaint of Wood at this usage answered only that Hobbes "was an old man, had one foot in the grave; that he should mind his latter end, and not trouble the world any more with his papers." In small things as in great he loved to rule and direct. "Let not Fell," writes R. South to
Ralph Bathurst
Ralph Bathurst
Ralph Bathurst was an English theologian and physician.-Early life:He was born in Hothorpe, Northamptonshire in 1620 and educated at King Henry VIII School, Coventry.He graduated with a B.A...
, "have the fingering and altering of them (i.e. his Latin verses), for I think that, barring the want of siquidems and quinetiams, they are as good as his Worship can make." Wood styles him "a valde vult person."
Not content with ruling his own college, he desired to govern the whole university. He prevented
Gilbert Ironside
Gilbert Ironside the younger
Gilbert Ironside the younger was an English churchman and academic, Warden of Wadham College, Oxford from 1667, Bishop of Bristol and Bishop of Hereford.-Life:...
, who "was not pliable to his humour," from holding the office of Vice-Chancellor. He "endeavoured to carry all things by a high hand; scorn'd in the least to court the Masters when he had to have anything pass'd the convocation. Severe to other colleges, blind as to his own, very partiall and with good words, and flatterers and tell-tales could get anything out of him." According to Bishop
Gilbert Burnet
Gilbert Burnet
Gilbert Burnet was a Scottish theologian and historian, and Bishop of Salisbury. He was fluent in Dutch, French, Latin, Greek, and Hebrew. Burnet was respected as a cleric, a preacher, and an academic, as well as a writer and historian...
, who praises his character and administration, Fell was" a little too much heated in the matter of our disputes with the dissenters...He had much zeal for reforming abuses, and managed it perhaps with too much heat and in too peremptory a way...But we have so little of that among us that no wonder if such men are censured by those who love not such patterns nor such severe task-masters." And Anthony Wood, after declaring that Fell "was exceeding partial in his government even to corruption; went thro' thick and thin; grasped at all yet did nothing perfect or effectually; cared not what people said of him, was in many things very rude and in most pedantic and pedagogical,"--concludes with the acknowledgment, "yet still aimed at the public good."
Roger North
Roger North (17th century)
Roger North, KC , English lawyer, biographer, and amateur musician, was the sixth son of t he fourth Baron North....
, who paid Fell a visit at Oxford, speaks of him in terms of enthusiasm: "The great Dr Fell, who was truly great in all his circumstances, capacities, undertakings and learning, and above all for his superabundant public spirit and goodwill ... O the felicity of that age and place when his authority swayed!"
In November 1684, at the command of King
Charles II
Charles II of England
Charles II was monarch of the three kingdoms of England, Scotland, and Ireland.Charles II's father, King Charles I, was executed at Whitehall on 30 January 1649, at the climax of the English Civil War...
, Fell deprived
John Locke
John Locke
John Locke FRS , widely known as the Father of Liberalism, was an English philosopher and physician regarded as one of the most influential of Enlightenment thinkers. Considered one of the first of the British empiricists, following the tradition of Francis Bacon, he is equally important to social...
, who had incurred the royal displeasure by his friendship with Anthony Ashley-Cooper, 1st Earl of Shaftesbury, and was suspected as the author of certain seditious pamphlets, of his studentship at Christ Church, summarily and without hearing his defence. Fell had in former years cultivated Locke's friendship, had kept up a correspondence with him, and in 1663 had written a testimonial in his favour; and the ready compliance of one who could on occasion offer a stout resistance to any invasion of the privileges of the university has been severely criticised. It must, however, be remembered in extenuation that the legal status of a person on the foundation of a collegiate body had not then been decided in the law-courts. He afterwards expressed his regret.
Death
Fell, who had never married, died worn out, according to Wood. He was buried in the divinity chapel in the cathedral, below the seat which he had so often occupied when living, where a monument and an epitaph, now moved elsewhere, were placed to his memory. "His death," writes
John Evelyn
John Evelyn
John Evelyn was an English writer, gardener and diarist.Evelyn's diaries or Memoirs are largely contemporaneous with those of the other noted diarist of the time, Samuel Pepys, and cast considerable light on the art, culture and politics of the time John Evelyn (31 October 1620 – 27 February...
, "was an extraordinary losse to the poore church at this time". With all his faults Fell was a great man, "the greatest governor," according to
Speaker Onslow
Richard Onslow, 1st Baron Onslow
Richard Onslow, 1st Baron Onslow PC was a British Whig Member of Parliament, known as Sir Richard Onslow, 2nd Baronet from 1688 until 1716. He served as the Speaker of the House of Commons from 1708 until 1710 and as Chancellor of the Exchequer from 1714 until 1715...
, "that has ever been since his time in either of the universities," and of his own college, to which he left several exhibitions for the maintenance of poor scholars, he was a second founder.
A sum of money was left by John Cross to perpetuate Fell's memory by an annual speech in his praise, but the
Felii laudes
were discontinued in 1866. There are two interesting pictures of Fell at Christ Church, one where he is represented with his two friends Allestree and Dolben, and another by
Anthony van Dyck
Anthony van Dyck
Sir Anthony van Dyck was a Flemish Baroque artist who became the leading court painter in England. He is most famous for his portraits of Charles I of England and his family and court, painted with a relaxed elegance that was to be the dominant influence on English portrait-painting for the next...
. The statue placed on the northeast angle of the Great Quadrangle bears no likeness to the bishop, who is described by Hearne as a "thin grave man."
Trivia
In the film Hannibal

Hannibal (film)

Hannibal is a 2001 psychological thriller film directed by Ridley Scott, adapted from the Thomas Harris novel of the same name. It is a sequel to the 1991 Academy Award-winning film The Silence of the Lambs that returns Anthony Hopkins to his iconic role as serial killer Hannibal Lecter...


, the character Hannibal Lecter

Hannibal Lecter

Hannibal Lecter M.D. is a fictional character in a series of horror novels by Thomas Harris and in the films adapted from them.Lecter was introduced in the 1981 thriller novel Red Dragon as a brilliant psychiatrist and cannibalistic serial killer...


poses as a library curator in Florence

Florence

Florence is the capital city of the Italian region of Tuscany and of the province of Florence. It is the most populous city in Tuscany, with approximately 370,000 inhabitants, expanding to over 1.5 million in the metropolitan area....


, Italy

Italy

Italy , officially the Italian Republic languages]] under the European Charter for Regional or Minority Languages. In each of these, Italy's official name is as follows:;;;;;;;;), is a unitary parliamentary republic in South-Central Europe. To the north it borders France, Switzerland, Austria and...


, under the alias "Dr Fell". This, presumably, is intended to show the character's cultured and educated appreciation of classic literature.
The Northern-Irish

Northern Ireland

Northern Ireland is one of the four countries of the United Kingdom. Situated in the north-east of the island of Ireland, it shares a border with the Republic of Ireland to the south and west...


singer/songwriter Juliet Turner

Juliet Turner

Juliet Turner is a singer/songwriter from Tummery, near Omagh, County Tyrone, Northern Ireland. She has been a part of the Dublin music scene since she started recording in 1996. In the course of her career she has opened for such artists as Bob Dylan, U2 and Bryan Adams and toured with Roger...


recorded a song entitled "Dr Fell".
A character named "Dr Fell" is included in Linda Medley's Castle Waiting

Castle Waiting

Castle Waiting is a comic book series created by Linda Medley. It is in a world of fairy tales and mythology featuring a mix of old-fashioned storytelling and more ironic, modern touches....


stories.
Authorities
Anthony Wood

Anthony Wood

Anthony Wood or Anthony à Wood was an English antiquary.-Early life:Anthony Wood was the fourth son of Thomas Wood , BCL of Oxford, where Anthony was born...


, Athenae Oxonienses and Fasti (ed. Bliss);
Wood, Life and Times, ed. by A. Clark;
Gilbert Burnet

Gilbert Burnet

Gilbert Burnet was a Scottish theologian and historian, and Bishop of Salisbury. He was fluent in Dutch, French, Latin, Greek, and Hebrew. Burnet was respected as a cleric, a preacher, and an academic, as well as a writer and historian...


, History of His Own Time, ed. 1833;
J. Welch, Alumni Westmonasterienses;
Thomas Hearne

Thomas Hearne

Thomas Hearne or Hearn , English antiquary, was born at Littlefield Green in the parish of White Waltham, Berkshire.-Life:...


.
External links