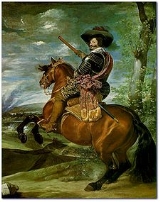 Favourite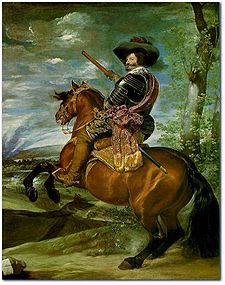 A
favourite
or
favorite
(
American English
American English
American English is a set of dialects of the English language used mostly in the United States. Approximately two-thirds of the world's native speakers of English live in the United States....
), was the intimate companion of a ruler or other important person. In medieval and
Early Modern Europe
Early modern Europe
Early modern Europe is the term used by historians to refer to a period in the history of Europe which spanned the centuries between the end of the Middle Ages and the beginning of the Industrial Revolution, roughly the late 15th century to the late 18th century...
, among other times and places, the term is used of individuals delegated significant political power by a ruler. It is especially a phenomenon of the 16th and 17th centuries, when government had become too complex for many hereditary rulers with no great interest or talent for it, and political constitutions were still evolving. The period 1600-1660 saw particular successions of all-powerful minister-favourites in much of Europe, particularly in Spain, England, France and Sweden.
The term is also sometimes employed by conservative writers who want to avoid terms such as "
royal mistress
Royal mistress
A royal mistress is the historical position of a mistress to a monarch or senior Royal. Some mistresses have had considerable power. The prevalence of the institution can be attributed to the fact that royal marriages were until recent times conducted solely on the basis of political and dynastic...
", or "friend", "companion" or "lover" of either sex. Several favourites had sexual relations with the monarch (or their spouse), but the feelings of the monarch for the favourite covered the full gamut from a simple faith in the favourite's abilities, through various degrees of emotional affection and dependence, to sexual infatuation.
The term has an inbuilt element of disapproval, and is defined by the
Oxford English Dictionary
Oxford English Dictionary
The Oxford English Dictionary , published by the Oxford University Press, is the self-styled premier dictionary of the English language. Two fully bound print editions of the OED have been published under its current name, in 1928 and 1989. The first edition was published in twelve volumes , and...
as "One who stands unduly high in the favour of a prince", citing Shakespeare:"Like favourites/ Made proud by Princes".
Rises and falls of favourites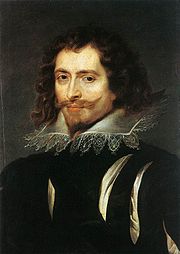 Favourites inevitably tended to incur the envy and loathing of the rest of the
nobility
Nobility
Nobility is a social class which possesses more acknowledged privileges or eminence than members of most other classes in a society, membership therein typically being hereditary. The privileges associated with nobility may constitute substantial advantages over or relative to non-nobles, or may be...
, and
monarch
Monarch
A monarch is the person who heads a monarchy. This is a form of government in which a state or polity is ruled or controlled by an individual who typically inherits the throne by birth and occasionally rules for life or until abdication...
s were sometimes obliged by political pressure to dismiss or execute them; in the Middle Ages nobles often rebelled in order to seize and kill a favourite. Too close a relationship between monarch and favourite was seen as a breach of the natural order and hierarchy of society. Since many favourites had flamboyant "over-reaching" personalities, they often led the way to their own downfall with their rash behaviour. As the opinions of the
gentry
Gentry
Gentry denotes "well-born and well-bred people" of high social class, especially in the past....
and
bourgeoisie
Bourgeoisie
In sociology and political science, bourgeoisie describes a range of groups across history. In the Western world, between the late 18th century and the present day, the bourgeoisie is a social class "characterized by their ownership of capital and their related culture." A member of the...
grew in importance, they too often strongly disliked favourites. Dislike from all classes could be especially intense in the case of favourites who were elevated from humble, or at least minor, backgrounds by royal favour. Titles and estates were usually given lavishly to favourites, who were compared to
mushroom
Mushroom
A mushroom is the fleshy, spore-bearing fruiting body of a fungus, typically produced above ground on soil or on its food source. The standard for the name "mushroom" is the cultivated white button mushroom, Agaricus bisporus; hence the word "mushroom" is most often applied to those fungi that...
s because they sprang up suddenly overnight. The King's favourite Piers Gaveston is a "night-grown mushrump" (mushroom) to his enemies in
Christopher Marlowe
Christopher Marlowe
Christopher Marlowe was an English dramatist, poet and translator of the Elizabethan era. As the foremost Elizabethan tragedian, next to William Shakespeare, he is known for his blank verse, his overreaching protagonists, and his mysterious death.A warrant was issued for Marlowe's arrest on 18 May...
's
Edward II
Edward II (play)
Edward II is a Renaissance or Early Modern period play written by Christopher Marlowe. It is one of the earliest English history plays. The full title of the first publication is The Troublesome Reign and Lamentable Death of Edward the Second, King of England, with the Tragical Fall of Proud...
.
Their falls could be even more sudden, although after about 1650, executions tended to give way to quiet retirement. Favourites who came from the higher nobility, such as
Leicester
Robert Dudley, 1st Earl of Leicester
Robert Dudley, 1st Earl of Leicester, KG was an English nobleman and the favourite and close friend of Elizabeth I from her first year on the throne until his death...
,
Lerma
Francisco Goméz de Sandoval y Rojas, Duke of Lerma
Don Francisco Gómez de Sandoval, 1st Duke of Lerma , a favourite of Philip III of Spain, was the first of the validos through whom the later Habsburg monarchs ruled. He was succeeded by Don Gaspar de Guzmán, Count-Duke of Olivares.-Biography:The family of Sandoval was ancient and powerful...
,
Olivares
Gaspar de Guzmán, Count-Duke of Olivares
Don Gaspar de Guzmán y Pimentel Ribera y Velasco de Tovar, Count-Duke of Olivares and Duke of San Lúcar la Mayor , was a Spanish royal favourite of Philip IV and minister. As prime minister from 1621 to 1643, he over-exerted Spain in foreign affairs and unsuccessfully attempted domestic reform...
, and
Oxenstierna
Axel Oxenstierna
Axel Gustafsson Oxenstierna af Södermöre , Count of Södermöre, was a Swedish statesman. He became a member of the Swedish Privy Council in 1609 and served as Lord High Chancellor of Sweden from 1612 until his death. He was a confidant of first Gustavus Adolphus and then Queen Christina.Oxenstierna...
, were often less resented and lasted longer. Successful minister-favourites also usually needed networks of their own favourites and relatives to help them carry out the work of government - Richelieu had his "créatures" and Olivares his "hechuras". Oxenstierna and
William Cecil
William Cecil, 1st Baron Burghley
William Cecil, 1st Baron Burghley , KG was an English statesman, the chief advisor of Queen Elizabeth I for most of her reign, twice Secretary of State and Lord High Treasurer from 1572...
, who both died in office, successfully trained their sons to succeed them.
The favourite can often not be easily distinguished from the successful royal administrator, who at the top of the tree certainly needed the favour of the monarch, but the term is generally used of those who first came into contact with the monarch through the social life of the court, rather than the business of politics or administration. Figures like
Thomas More
Thomas More
Sir Thomas More , also known by Catholics as Saint Thomas More, was an English lawyer, social philosopher, author, statesman and noted Renaissance humanist. He was an important councillor to Henry VIII of England and, for three years toward the end of his life, Lord Chancellor...
, William Cecil and
Jean-Baptiste Colbert
Jean-Baptiste Colbert
Jean-Baptiste Colbert was a French politician who served as the Minister of Finances of France from 1665 to 1683 under the rule of King Louis XIV. His relentless hard work and thrift made him an esteemed minister. He achieved a reputation for his work of improving the state of French manufacturing...
, whose accelerated rise through the administrative ranks owed much to their personal relations with the
monarch
Monarch
A monarch is the person who heads a monarchy. This is a form of government in which a state or polity is ruled or controlled by an individual who typically inherits the throne by birth and occasionally rules for life or until abdication...
, but who did not attempt to behave like grandees of the nobility, were also often successful. Cardinal Wolsey was one figure who rose through the administrative hierarchy, but then lived extremely ostentatiously, before falling suddenly from power. In the
Middle Ages
Middle Ages
The Middle Ages is a periodization of European history from the 5th century to the 15th century. The Middle Ages follows the fall of the Western Roman Empire in 476 and precedes the Early Modern Era. It is the middle period of a three-period division of Western history: Classic, Medieval and Modern...
in particular, many royal favourites were promoted in the church, English examples including Saints
Dunstan
Dunstan
Dunstan was an Abbot of Glastonbury Abbey, a Bishop of Worcester, a Bishop of London, and an Archbishop of Canterbury, later canonised as a saint. His work restored monastic life in England and reformed the English Church...
and
Thomas Becket
Thomas Becket
Thomas Becket was Archbishop of Canterbury from 1162 until his murder in 1170. He is venerated as a saint and martyr by both the Roman Catholic Church and the Anglican Communion...
; Bishops
William Waynflete
William Waynflete
William Waynflete , born William Patten, was Bishop of Winchester from 1447 to 1486, and Lord Chancellor of England from 1456 to 1460. He is best remembered as the founder of Magdalen College and Magdalen College School in Oxford....
,
Robert Burnell
Robert Burnell
Robert Burnell was an English bishop who served as Lord Chancellor of England from 1274 to 1292. A native of Shropshire, he served as a minor royal official before entering into the service of Prince Edward, the future King Edward I of England...
and
Walter Reynolds
Walter Reynolds
Walter Reynolds was Bishop of Worcester and then Archbishop of Canterbury as well as Lord High Treasurer and Lord Chancellor.-Life:...
.
Cardinal Granvelle
Antoine Perrenot de Granvelle
Antoine Perrenot de Granvelle , Comte de La Baume Saint Amour, was a Burgundian statesman, made a cardinal, who followed his father as a leading minister of the Spanish Habsburgs, and was one of the most influential European politicians during the time which immediately followed the appearance of...
, like his father, was a trusted Habsburg minister who lived grandly, but not really a favourite, not least because his career was mostly spent away from the monarch.
Some favourites came from very humble backgrounds:
Archibald Armstrong
Archibald Armstrong
Archibald Armstrong , court jester, called "Archy," was a native of Scotland or of Cumberland, and according to tradition first distinguished himself as a sheep-stealer; afterwards he entered the service of James VI, with whom he became a favourite.-At court:When the king succeeded to the English...
, jester to
James I of England
James I of England
James VI and I was King of Scots as James VI from 24 July 1567 and King of England and Ireland as James I from the union of the English and Scottish crowns on 24 March 1603...
infuriated everyone else at court but managed to retire a wealthy man, unlike Robert Cochrane, a stonemason (probably a senior one, more like an
architect
Architect
An architect is a person trained in the planning, design and oversight of the construction of buildings. To practice architecture means to offer or render services in connection with the design and construction of a building, or group of buildings and the space within the site surrounding the...
than an
artisan
Artisan
An artisan is a skilled manual worker who makes items that may be functional or strictly decorative, including furniture, clothing, jewellery, household items, and tools...
) who became
Earl of Mar
Earl of Mar
The Mormaer or Earl of Mar is a title that has been created seven times, all in the Peerage of Scotland. The first creation of the earldom was originally the provincial ruler of the province of Mar in north-eastern Scotland...
before the
Scottish
Kingdom of Scotland
The Kingdom of Scotland was a Sovereign state in North-West Europe that existed from 843 until 1707. It occupied the northern third of the island of Great Britain and shared a land border to the south with the Kingdom of England...
nobles revolted against him, and hanged him and other "low-born" favourites of
James III of Scotland
James III of Scotland
James III was King of Scots from 1460 to 1488. James was an unpopular and ineffective monarch owing to an unwillingness to administer justice fairly, a policy of pursuing alliance with the Kingdom of England, and a disastrous relationship with nearly all his extended family.His reputation as the...
.
Olivier le Daim
Olivier le Daim
Olivier le Daim [or le Dain] , favourite of Louis XI of France, was born of humble parentage at Tielt in Flanders.Seeking his fortune at Paris, he became court barber and valet to Louis XI, and so ingratiated himself with the king that in 1474 he was ennobled under the title Le Daim and in 1477...
, the barber of
Louis XI
Louis XI of France
Louis XI , called the Prudent , was the King of France from 1461 to 1483. He was the son of Charles VII of France and Mary of Anjou, a member of the House of Valois....
, acquired a title and important military commands before being executed on vague charges brought by nobles shortly after his master died, without the knowledge of the new king. It has been claimed that le Daim's career was the origin of the term, as
favori
(the French word) first appears around the time of his death in 1484.
Privado
in Spanish was older, but was later partly replaced by the term
valido
; in Spanish both terms were less derogatory than in French and English.
Such rises from "menial" positions became progressively harder as the centuries progressed; one of the last families able to jump the widening chasm between servants and nobility was that of
Louis XIV
Louis XIV of France
Louis XIV , known as Louis the Great or the Sun King , was a Bourbon monarch who ruled as King of France and Navarre. His reign, from 1643 to his death in 1715, began at the age of four and lasted seventy-two years, three months, and eighteen days...
's valet,
Alexandre Bontemps
Alexandre Bontemps
Alexandre Bontemps was the valet of King Louis XIV and a powerful figure at the court of Versailles, respected and feared for his exceptional access to the King...
, whose descendants, holding the office for a further three generations, married into many great families, even eventually including the extended royal family itself. Queen Victoria's
John Brown
John Brown (servant)
John Brown was a Scottish personal servant and favourite of Queen Victoria of the United Kingdom for many years. He was appreciated by many for his competence and companionship, and resented by others for his influence and informal manner...
came much too late; the devotion of the monarch and ability to terrorize her household led to hardly any rise in social or economic position.
Decline of the favourite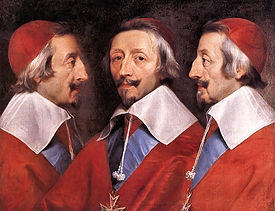 In England, the scope for giving political power to a favourite was reduced by the growing importance of Parliament. After the "mushroom"
Buckingham
George Villiers, 1st Duke of Buckingham
George Villiers, 1st Duke of Buckingham KG was the favourite, claimed by some to be the lover, of King James I of England. Despite a very patchy political and military record, he remained at the height of royal favour for the first two years of the reign of Charles I, until he was assassinated...
was assassinated by
John Felton
John Felton
John Felton was a lieutenant in the English army who stabbed George Villiers, 1st Duke of Buckingham to death in Portsmouth on 23 August 1628.-Background:...
in 1628, Charles I turned to
Thomas Wentworth, 1st Earl of Strafford
Thomas Wentworth, 1st Earl of Strafford
Thomas Wentworth, 1st Earl of Strafford was an English statesman and a major figure in the period leading up to the English Civil War. He served in Parliament and was a supporter of King Charles I. From 1632 to 1639 he instituted a harsh rule as Lord Deputy of Ireland...
, who had been a leader of Parliamentary opposition to Buckingham and the King, but had become his supporter after Charles made concessions. Strafford can therefore hardly be called a favourite in the usual sense, even though his relationship with Charles became very close. He was also from a well-established family, with powerful relations. After several years in power, Strafford was
impeached
Impeachment
Impeachment is a formal process in which an official is accused of unlawful activity, the outcome of which, depending on the country, may include the removal of that official from office as well as other punishment....
by a Parliament now very hostile to him. When this process failed, they passed a
bill of attainder
Bill of attainder
A bill of attainder is an act of a legislature declaring a person or group of persons guilty of some crime and punishing them without benefit of a judicial trial.-English law:...
for his execution without trial, and put enough pressure on Charles that, to his subsequent regret, he signed it, and Strafford was executed in 1641. There were later minister-favourites in England, but they knew that the favour of the monarch alone was not sufficient to rule, and most also had careers in Parliament.
In France, the movement was in the opposite direction. On the death of Cardinal Mazarin in 1661, the 23-year-old Louis XIV determined that he would rule himself, and not allow the delegation of power to ministers that had marked the previous 40 years. The
absolute monarchy
Absolute monarchy
Absolute monarchy is a monarchical form of government in which the monarch exercises ultimate governing authority as head of state and head of government, his or her power not being limited by a constitution or by the law. An absolute monarch thus wields unrestricted political power over the...
pioneered by Cardinal Richelieu, Mazarin's predecessor, was to be led by the monarch himself. Louis had many powerful ministers, notably Colbert heading the Finances, and
Louvois
François-Michel le Tellier, Marquis de Louvois
François Michel Le Tellier, Marquis de Louvois was the French Secretary of State for War for a significant part of the reign of Louis XIV. Louvois and his father, Michel le Tellier, would increase the French Army to 400,000 soldiers, an army that would fight four wars between 1667 and 1713...
the Armies, but overall direction was never delegated, and no subsequent French minister ever equalled the power of the two Cardinals.
The Spanish Habsburgs were not capable of so much energy, but when Olivares was succeeded by his nephew
Luis de Haro
Luis de Haro
Luis Méndez de Haro, 6th Marquis of Carpio, Grandee of Spain, , , was a Spanish nobleman, political figure and general....
, the last real
valido
, the control of government into a single pair of hands was already weakened.
Favourites in literature

Favourites were the subject of much contemporary debate, some of it involving a certain amount of danger for the participants. There were a large number of English plays on the subject, amongst the best known being Marlowe's
Edward II
, in which Piers Gaveston is a leading character, and
Sejanus His Fall
(1603), for which
Ben Jonson
Ben Jonson
Benjamin Jonson was an English Renaissance dramatist, poet and actor. A contemporary of William Shakespeare, he is best known for his satirical plays, particularly Volpone, The Alchemist, and Bartholomew Fair, which are considered his best, and his lyric poems...
was called before the
Privy Council
Privy council
A privy council is a body that advises the head of state of a nation, typically, but not always, in the context of a monarchic government. The word "privy" means "private" or "secret"; thus, a privy council was originally a committee of the monarch's closest advisors to give confidential advice on...
, accused of "Popery and treason", as the play was claimed by his enemies to contain allusions to the contemporary court of
James I of England
James I of England
James VI and I was King of Scots as James VI from 24 July 1567 and King of England and Ireland as James I from the union of the English and Scottish crowns on 24 March 1603...
.
Sejanus
Sejanus
Lucius Aelius Seianus , commonly known as Sejanus, was an ambitious soldier, friend and confidant of the Roman Emperor Tiberius...
, whose career under Tiberius was vividly described by
Tacitus
Tacitus
Publius Cornelius Tacitus was a senator and a historian of the Roman Empire. The surviving portions of his two major works—the Annals and the Histories—examine the reigns of the Roman Emperors Tiberius, Claudius, Nero and those who reigned in the Year of the Four Emperors...
, was the subject of numerous works all around Europe. Shakespeare was more cautious, and with the exceptions of
Falstaff
Falstaff
Sir John Falstaff is a fictional character who appears in three plays by William Shakespeare. In the two Henry IV plays, he is a companion to Prince Hal, the future King Henry V. A fat, vain, boastful, and cowardly knight, Falstaff leads the apparently wayward Prince Hal into trouble, and is...
, badly disappointed in his hopes of becoming a favourite, and Cardinal Wolsey in
Henry VIII
Henry VIII (play)
The Famous History of the Life of King Henry the Eight is a history play by William Shakespeare and John Fletcher, based on the life of Henry VIII of England. An alternative title, All is True, is recorded in contemporary documents, the title Henry VIII not appearing until the play's publication...
, he gives no major parts to favourites.
Francis Bacon
Francis Bacon
Francis Bacon, 1st Viscount St Albans, KC was an English philosopher, statesman, scientist, lawyer, jurist, author and pioneer of the scientific method. He served both as Attorney General and Lord Chancellor of England...
, almost a favourite himself, devoted much of his
essay
Essay
An essay is a piece of writing which is often written from an author's personal point of view. Essays can consist of a number of elements, including: literary criticism, political manifestos, learned arguments, observations of daily life, recollections, and reflections of the author. The definition...
On Friendship
to the subject, no doubt writing with some care as a rising politician under Elizabeth I:
"It is a strange thing to observe, how high a rate great kings and monarchs do set upon this fruit of friendship, whereof we speak: so great, as they purchase it, many times, at the hazard of their own safety and greatness. For princes, in regard of the distance of their fortune from that of their subjects and servants, cannot gather this fruit, except (to make themselves capable thereof) they raise some persons to be, as it were, companions and almost equals to themselves, which many times sorteth to inconvenience. The modern languages give unto such persons the name of favorites, or privadoes .... And we see plainly that this hath been done, not by weak and passionate princes only, but by the wisest and most politic that ever reigned; who have oftentimes joined to themselves some of their servants; whom both themselves have called friends, and allowed other likewise to call them in the same manner; using the word which is received between private men."
Writing of George III's old tutor,
the Earl of Bute
John Stuart, 3rd Earl of Bute
John Stuart, 3rd Earl of Bute KG, PC , styled Lord Mount Stuart before 1723, was a Scottish nobleman who served as Prime Minister of Great Britain under George III, and was arguably the last important favourite in British politics...
, who became
Prime Minister
Prime minister
A prime minister is the most senior minister of cabinet in the executive branch of government in a parliamentary system. In many systems, the prime minister selects and may dismiss other members of the cabinet, and allocates posts to members within the government. In most systems, the prime...
, Macaulay wrote in 1844: "He was a favourite; and favourites have always been odious in this country. No mere favourite had been at the head of the government since the dagger of Felton had reached the heart of the Duke of Buckingham".
Some famous favourites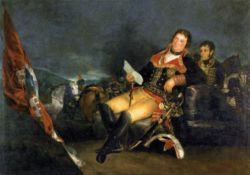 Biblical characters with many elements of the favourite are David

David

David was the second king of the united Kingdom of Israel according to the Hebrew Bible and, according to the Gospels of Matthew and Luke, an ancestor of Jesus Christ through both Saint Joseph and Mary...


(of Saul) and Joseph

Joseph (Hebrew Bible)

Joseph is an important character in the Hebrew bible, where he connects the story of Abraham, Isaac and Jacob in Canaan to the subsequent story of the liberation of the Israelites from slavery in Egypt....


(of Pharaoh).
Jiru

Jiru

Jiru was a trusted personal servant of Gaozu of Han, the founder of China's Han Dynasty. Louis Crompton claims that Jiru was Gaozu's pillow companion, or homosexual lover, and that Jiru had more access to the emperor than did ministers...


, favourite of Gaozu of Han in China (2nd century BC)
Sejanus

Sejanus

Lucius Aelius Seianus , commonly known as Sejanus, was an ambitious soldier, friend and confidant of the Roman Emperor Tiberius...


, favourite of Tiberius

Tiberius

Tiberius , was Roman Emperor from 14 AD to 37 AD. Tiberius was by birth a Claudian, son of Tiberius Claudius Nero and Livia Drusilla. His mother divorced Nero and married Augustus in 39 BC, making him a step-son of Octavian...


, who executed him in 31.
Cleander, freedman

Freedman

A freedman is a former slave who has been released from slavery, usually by legal means. Historically, slaves became freedmen either by manumission or emancipation ....


favourite of Commodus

Commodus

Commodus , was Roman Emperor from 180 to 192. He also ruled as co-emperor with his father Marcus Aurelius from 177 until his father's death in 180. His name changed throughout his reign; see changes of name for earlier and later forms. His accession as emperor was the first time a son had succeeded...


, who executed him in 190.
Ibn Ammar

Ibn Ammar

Ibn Ammar 1031–1086) was a Muwallad poet from Silves.Ibn Ammar, descended from a Portuguese Muslim family, became Grand Vizier of the taifa of Seville. Though he was poor and unknown, his skill in poetry brought him the friendship of the young Abbad III al-Mu'tamid, who named him prime...


came to the attention of the Muslim ruler of the taifa

Taifa

In the history of the Iberian Peninsula, a taifa was an independent Muslim-ruled principality, usually an emirate or petty kingdom, though there was one oligarchy, of which a number formed in the Al-Andalus after the final collapse of the Umayyad Caliphate of Córdoba in 1031.-Rise:The origins of...


of Seville

Seville

Seville is the artistic, historic, cultural, and financial capital of southern Spain. It is the capital of the autonomous community of Andalusia and of the province of Seville. It is situated on the plain of the River Guadalquivir, with an average elevation of above sea level...


through his poetry and skill at chess

Chess

Chess is a two-player board game played on a chessboard, a square-checkered board with 64 squares arranged in an eight-by-eight grid. It is one of the world's most popular games, played by millions of people worldwide at home, in clubs, online, by correspondence, and in tournaments.Each player...


, but tried to seize part of the kingdom for himself, and was strangled personally by his monarch in 1086.
Piers Gaveston

Piers Gaveston

Piers Gaveston, 1st Earl of Cornwall was an English nobleman of Gascon origin, and the favourite of King Edward II of England. At a young age he made a good impression on King Edward I of England, and was assigned to the household of the King's son, Edward of Carnarvon...


, 1st Earl of Cornwall, possibly the lover of Edward II of England

Edward II of England

Edward II , called Edward of Caernarfon, was King of England from 1307 until he was deposed by his wife Isabella in January 1327. He was the sixth Plantagenet king, in a line that began with the reign of Henry II...


, was given high office, including being Regent

Regent

A regent, from the Latin regens "one who reigns", is a person selected to act as head of state because the ruler is a minor, not present, or debilitated. Currently there are only two ruling Regencies in the world, sovereign Liechtenstein and the Malaysian constitutive state of Terengganu...


when Edward went abroad, but was executed after capture by rebels in 1312.
Hugh the younger Despenser

Hugh the younger Despenser

Hugh Despenser, 1st Lord Despenser , also referred to as "the younger Despenser", was the son and heir of Hugh le Despenser, Earl of Winchester , and Isabella daughter of William, 9th Earl of Warwick.-Titles and possessions:Hugh Despenser the younger was knight of Hanley Castle, Worcestershire,...


, also possibly the lover of Edward II, was captured and killed in a rebellion led by Edward's Queen

Isabella of France

Isabella of France , sometimes described as the She-wolf of France, was Queen consort of England as the wife of Edward II of England. She was the youngest surviving child and only surviving daughter of Philip IV of France and Joan I of Navarre...


in 1326.
Álvaro de Luna

Álvaro de Luna

Álvaro de Luna y Jarana , Duke of Trujillo, 1st Count of San Esteban de Gormaz, was a Spanish politician...


executed in 1453 after pressure from the nobility of Castile

Crown of Castile

The Crown of Castile was a medieval and modern state in the Iberian Peninsula that formed in 1230 as a result of the third and definitive union of the crowns and parliaments of the kingdoms of Castile and León upon the accession of the then King Ferdinand III of Castile to the vacant Leonese throne...



Robert Cochrane, favourite of James III of Scotland

James III of Scotland

James III was King of Scots from 1460 to 1488. James was an unpopular and ineffective monarch owing to an unwillingness to administer justice fairly, a policy of pursuing alliance with the Kingdom of England, and a disastrous relationship with nearly all his extended family.His reputation as the...


, taken by a cabal of nobles led by Archibald "Bell the Cat" Douglas, 5th Earl of Angus

Archibald Douglas, 5th Earl of Angus

Archibald Douglas, 5th Earl of Angus , was a late medieval Scottish magnate. He became known as "Bell the Cat"...


and hanged along with his confederates from Lauder

Lauder

The Royal Burgh of Lauder is a town in the Scottish Borders 27 miles south east of Edinburgh. It is also a royal burgh in the county of Berwickshire. It lies on the edge of the Lammermuir Hills, on the Southern Upland Way.-Medieval history:...


bridge.
Robert Dudley, 1st Earl of Leicester

Robert Dudley, 1st Earl of Leicester

Robert Dudley, 1st Earl of Leicester, KG was an English nobleman and the favourite and close friend of Elizabeth I from her first year on the throne until his death...


favourite of Elizabeth I of England

Elizabeth I of England

Elizabeth I was queen regnant of England and Ireland from 17 November 1558 until her death. Sometimes called The Virgin Queen, Gloriana, or Good Queen Bess, Elizabeth was the fifth and last monarch of the Tudor dynasty...


for 30 years, rumoured lover and long-term candidate for her hand; also a leading patron

Patrón

Patrón is a luxury brand of tequila produced in Mexico and sold in hand-blown, individually numbered bottles.Made entirely from Blue Agave "piñas" , Patrón comes in five varieties: Silver, Añejo, Reposado, Gran Patrón Platinum and Gran Patrón Burdeos. Patrón also sells a tequila-coffee blend known...


and statesman. He was succeeded by his rasher stepson Robert Devereux, 2nd Earl of Essex

Robert Devereux, 2nd Earl of Essex

Robert Devereux, 2nd Earl of Essex, KG was an English nobleman and a favourite of Elizabeth I. Politically ambitious, and a committed general, he was placed under house arrest following a poor campaign in Ireland during the Nine Years' War in 1599...


who was executed in 1601 after an abortive coup.
"Les Mignons

Les Mignons

Les Mignons was a term used by polemicists in the toxic atmosphere of the French Wars of Religion and taken up by the people of Paris, to designate the favourites of Henry III of France, from his return from Poland to reign in France in 1574, to his assassination in 1589, a disastrous end to which...


" ("the Darlings"), a group of favourites of Henry III of France

Henry III of France

Henry III was King of France from 1574 to 1589. As Henry of Valois, he was the first elected monarch of the Polish-Lithuanian Commonwealth with the dual titles of King of Poland and Grand Duke of Lithuania from 1573 to 1575.-Childhood:Henry was born at the Royal Château de Fontainebleau,...



Francisco Goméz de Sandoval y Rojas, Duke of Lerma

Francisco Goméz de Sandoval y Rojas, Duke of Lerma

Don Francisco Gómez de Sandoval, 1st Duke of Lerma , a favourite of Philip III of Spain, was the first of the validos through whom the later Habsburg monarchs ruled. He was succeeded by Don Gaspar de Guzmán, Count-Duke of Olivares.-Biography:The family of Sandoval was ancient and powerful...


, died 1625, the first "valido", a semi-official title for Spanish favourites. Ran Spain for 20 years before falling from favour and being replaced by Gaspar de Guzmán y Pimentel, Count-Duke of Olivares who ran Spain for a further 20 years.
Charles de Luynes

Charles de Luynes

Charles d'Albert, Duke of Luynes , was constable of France.He was the first son of Honoré d'Albert , seigneur de Luynes, who was in the service of the three last Valois kings and of Henry IV of France.Charles was brought up at court and attended the dauphin, later Louis XIII...


in France, the mignon

Les Mignons

Les Mignons was a term used by polemicists in the toxic atmosphere of the French Wars of Religion and taken up by the people of Paris, to designate the favourites of Henry III of France, from his return from Poland to reign in France in 1574, to his assassination in 1589, a disastrous end to which...


of Louis XIII

Louis XIII of France

Louis XIII was a Bourbon monarch who ruled as King of France and of Navarre from 1610 to 1643.Louis was only eight years old when he succeeded his father. His mother, Marie de Medici, acted as regent during Louis' minority...


, arranged the murder of the Queen Mother's favourite Concino Concini

Concino Concini

Concino Concini, Count della Penna, Marquis et Maréchal d'Ancre , was an Italian politician, best known for being a minister of Louis XIII of France, as the favourite of his mother.-Life:...


in 1617. Concini owed his favour to his wife's close relationship with Marie de' Medici

Marie de' Medici

Marie de Médicis , Italian Maria de' Medici, was queen consort of France, as the second wife of King Henry IV of France, of the House of Bourbon. She herself was a member of the wealthy and powerful House of Medici...


.
George Villiers, 1st Duke of Buckingham

George Villiers, 1st Duke of Buckingham

George Villiers, 1st Duke of Buckingham KG was the favourite, claimed by some to be the lover, of King James I of England. Despite a very patchy political and military record, he remained at the height of royal favour for the first two years of the reign of Charles I, until he was assassinated...


, very influential politically and assassinated in 1628, was favourite to both James I

James I of England

James VI and I was King of Scots as James VI from 24 July 1567 and King of England and Ireland as James I from the union of the English and Scottish crowns on 24 March 1603...


and his son Charles I of England

Charles I of England

Charles I was King of England, King of Scotland, and King of Ireland from 27 March 1625 until his execution in 1649. Charles engaged in a struggle for power with the Parliament of England, attempting to obtain royal revenue whilst Parliament sought to curb his Royal prerogative which Charles...


. James, who had been effectively orphaned as a baby, and was probably homosexual, was very prone to dependency

Personal relationships of James I of England

The personal relationships of James I of England included relationships with his male courtiers and his marriage to Anne of Denmark, with whom he fathered children. The influence his favourites had on politics, and the resentment at the wealth they acquired, became major political issues during...


on favourites, although whether sexual activity took place remains unclear. Esmé Stewart, 1st Duke of Lennox

Esmé Stewart, 1st Duke of Lennox

Esmé Stewart, 1st Duke of Lennox, 1st Earl of Lennox was the son of John Stewart, 5th Lord of Aubigny who was the younger brother of Matthew Stewart, 4th Earl of Lennox...


, 37 to James' 13 when they met, was forced into exile by opponents, and eventually succeeded by Robert Carr, 1st Earl of Somerset

Robert Carr, 1st Earl of Somerset

Robert Carr, 1st Earl of Somerset, , was a politician, and favourite of King James I of England.-Background:Robert Kerr was born in Wrington, Somerset, England the younger son of Sir Thomas Kerr of Ferniehurst, Scotland by his second wife, Janet, sister of Walter Scott of Buccleuch...


; despite titles and wealth, both ended unhappily.
Axel Oxenstierna

Axel Oxenstierna

Axel Gustafsson Oxenstierna af Södermöre , Count of Södermöre, was a Swedish statesman. He became a member of the Swedish Privy Council in 1609 and served as Lord High Chancellor of Sweden from 1612 until his death. He was a confidant of first Gustavus Adolphus and then Queen Christina.Oxenstierna...


ran the government of Sweden

Sweden

Sweden , officially the Kingdom of Sweden , is a Nordic country on the Scandinavian Peninsula in Northern Europe. Sweden borders with Norway and Finland and is connected to Denmark by a bridge-tunnel across the Öresund....


, very successfully, for over 40 years until his death in 1654, when his son took over.
Henri Coiffier de Ruzé, Marquis of Cinq-Mars

Henri Coiffier de Ruzé, Marquis of Cinq-Mars

Henri Coiffier de Ruzé, Marquis de Cinq-Mars was a favourite of King Louis XIII of France who led the last and most nearly successful of the many conspiracies against the king's powerful first minister, the Cardinal Richelieu....


in France, executed in 1642 after leading a conspiracy against his rival and patron Cardinal Richelieu, who governed France for 18 years.
Cardinal Mazarin, governed France for almost 20 years until his death in 1661; Louis XIV's public decision that he would thence forward "govern alone" marked the end of the golden age of the favourite.
Corfitz Ulfeldt

Corfitz Ulfeldt (1606-1664)

Count Corfits Ulfeldt , Danish statesman, was the son of the chancellor Jacob Ulfeldt. After a careful education abroad, concluding with one year under Cesare Cremonini at Padua, he returned to Denmark in 1629 and quickly won the favor of King Christian IV...


became son-in-law to Christian IV of Denmark

Christian IV of Denmark

Christian IV was the king of Denmark-Norway from 1588 until his death. With a reign of more than 59 years, he is the longest-reigning monarch of Denmark, and he is frequently remembered as one of the most popular, ambitious and proactive Danish kings, having initiated many reforms and projects...


before trying to kill him, and then defecting to Swedish service.
Sidney Godolphin, 1st Earl of Godolphin

Sidney Godolphin, 1st Earl of Godolphin

Sir Sidney Godolphin, 1st Earl of Godolphin, KG, PC was a leading English politician of the late 17th and early 18th centuries...


, a transitional figure as a protegé of Charles II of England

Charles II of England

Charles II was monarch of the three kingdoms of England, Scotland, and Ireland.Charles II's father, King Charles I, was executed at Whitehall on 30 January 1649, at the climax of the English Civil War...


who also had a successful career in Parliament

Parliament

A parliament is a legislature, especially in those countries whose system of government is based on the Westminster system modeled after that of the United Kingdom. The name is derived from the French , the action of parler : a parlement is a discussion. The term came to mean a meeting at which...


.
Marie-Anne de la Trémoille, princesse des Ursins

Marie-Anne de la Trémoille, princesse des Ursins

Marie Anne de La Trémoille, princesse des Ursins , lady of the Spanish court, was the daughter of the duc de Noirmoutier and his wife Renée Julie Aubri...


(died 1722) through force of character enjoyed extraordinary power successively in the courts of France, Spain and the English Jacobite

Jacobitism

Jacobitism was the political movement in Britain dedicated to the restoration of the Stuart kings to the thrones of England, Scotland, later the Kingdom of Great Britain, and the Kingdom of Ireland...


exiles.
Constantine Phaulkon

Constantine Phaulkon

Constantine Phaulkon was a Greek adventurer, who became first counsellor to King Narai of Ayutthaya.Born on the Ionian island of...


, Greek first counsellor of King Narai

Narai

Somdet Phra Narai or Somdet Phra Ramathibodi III was the king of Ayutthaya from 1656 to 1688 and arguably the most famous Ayutthayan king. His reign was the most prosperous during the Ayutthaya period and saw the great commercial and diplomatic activities with foreign nations including the...


of Ayutthaya

Ayutthaya kingdom

Ayutthaya was a Siamese kingdom that existed from 1350 to 1767. Ayutthaya was friendly towards foreign traders, including the Chinese, Vietnamese , Indians, Japanese and Persians, and later the Portuguese, Spanish, Dutch and French, permitting them to set up villages outside the walls of the...


, his influences over the King led to the Siamese revolution of 1688

Siamese revolution of 1688

The Siamese revolution of 1688 was a major popular upheaval in the Siamese Ayutthaya Kingdom which led to the overthrow of the pro-foreign Siamese king Narai...


.
Sarah Churchill, Duchess of Marlborough

Sarah Churchill, Duchess of Marlborough

Sarah Churchill , Duchess of Marlborough rose to be one of the most influential women in British history as a result of her close friendship with Queen Anne of Great Britain.Sarah's friendship and influence with Princess Anne was widely known, and leading public figures...


, domineering friend of Queen Anne of Great Britain

Anne of Great Britain

Anne ascended the thrones of England, Scotland and Ireland on 8 March 1702. On 1 May 1707, under the Act of Union, two of her realms, England and Scotland, were united as a single sovereign state, the Kingdom of Great Britain.Anne's Catholic father, James II and VII, was deposed during the...


, eventually supplanted by her cousin Abigail Masham, Baroness Masham.
Alexander Menshikov, lifelong best friend of Peter I of Russia

Peter I of Russia

Peter the Great, Peter I or Pyotr Alexeyevich Romanov Dates indicated by the letters "O.S." are Old Style. All other dates in this article are New Style. ruled the Tsardom of Russia and later the Russian Empire from until his death, jointly ruling before 1696 with his half-brother, Ivan V...


, came from the most humble origins and attained enormous power, not least after the Tsar's death, when he was de facto ruler for two years until he was banished to Siberia

Siberia

Siberia is an extensive region constituting almost all of Northern Asia. Comprising the central and eastern portion of the Russian Federation, it was part of the Soviet Union from its beginning, as its predecessor states, the Tsardom of Russia and the Russian Empire, conquered it during the 16th...


.
Johann Friedrich Struensee

Johann Friedrich Struensee

Count Johann Friedrich Struensee was a German doctor. He became royal physician to the mentally ill King Christian VII of Denmark and a minister in the Danish government. He rose in power to a position of "de facto" regent of the country, where he tried to carry out widespread reforms...


in Denmark, the royal doctor, who ran the government of the schizophrenic Christian VII

Christian VII of Denmark

Christian VII was King of Denmark and Norway and Duke of Schleswig and Holstein from 1766 until his death. He was the son of Danish King Frederick V and his first consort Louisa, daughter of King George II of Great Britain....


whilst having an affair with the Queen

Caroline Matilda of Wales

Caroline Matilda of Great Britain was Queen of Denmark and Norway from 1766 to 1772 and a member of the British Royal Family.-Early life:...


, before being executed in 1772.
Heshen

Heshen

Heshen or Hešen , from the Manchu Niohuru clan, was a Manchu official of the Qing Dynasty, a favourite of the Qianlong Emperor. Born Shanbao , his given name was later changed to Heshen. His courtesy name was Zhizhai . He was a member of the Plain Red Banner, as well as one of the most corrupt...


, who amassed an enormous fortune during the latter part of the reign of Chinese emperor Qianlong.
Grigori Alexandrovich Potemkin

Grigori Alexandrovich Potemkin

Prince Grigory Aleksandrovich Potemkin-Tavricheski was a Russian military leader, statesman, nobleman and favorite of Catherine the Great. He died during negotiations over the Treaty of Jassy, which ended a war with the Ottoman Empire that he had overseen....


(died 1791) was the lover of the Empress Catherine II of Russia

Catherine II of Russia

Catherine II, also known as Catherine the Great , Empress of Russia, was born in Stettin, Pomerania, Prussia on as Sophie Friederike Auguste von Anhalt-Zerbst-Dornburg...


for two years, but continued to have enormous power in the government for a further fifteen.
Platon Alexandrovich Zubov

Platon Zubov

Prince Platon Alexandrovich Zubov was the last of Catherine the Great's favourites and the most powerful man in Russian Empire during the last years of her reign....


was the last favourite of the Empress Catherine II of Russia

Catherine II of Russia

Catherine II, also known as Catherine the Great , Empress of Russia, was born in Stettin, Pomerania, Prussia on as Sophie Friederike Auguste von Anhalt-Zerbst-Dornburg...


who later took substantial part in the murder of her son and heir

Paul I of Russia

Paul I was the Emperor of Russia between 1796 and 1801. He also was the 72nd Prince and Grand Master of the Order of Malta .-Childhood:...


.
Marie-Louise, princesse de Lamballe (died 1792) was the dear friend of Marie-Antoinette and stayed faithful to her until the very moment of her gory death.
Gabrielle de Polastron, duchesse de Polignac

Gabrielle de Polastron, duchesse de Polignac

Yolande Martine Gabrielle de Polastron, Duchess of Polignac was the favourite of Marie Antoinette, whom she first met when she was presented at the Palace of Versailles in 1775, the year after Marie Antoinette became the Queen of France...


(died 1793) was the favourite of the last queen of France, Marie-Antoinette, and one of the few women that King Louis XVI liked and trusted.
Manuel de Godoy

Manuel de Godoy

Don Manuel Francisco Domingo de Godoy y Álvarez de Faria, de los Ríos y Sánchez-Zarzosa, also Manuel de Godoy y Álvarez de Faria de los Ríos Sánchez Zarzosa , was Prime Minister of Spain from 1792 to 1797 and from 1801 to 1808...


, whose unpopularity led, along with Napoleon's dynastic ambitions, to the abdication of Charles IV of Spain

Charles IV of Spain

Charles IV was King of Spain from 14 December 1788 until his abdication on 19 March 1808.-Early life:...


in 1808, after which Godoy spent over 40 years in exile.
Grigori Rasputin

Grigori Rasputin

Grigori Yefimovich Rasputin was a Russian Orthodox Christian and mystic who is perceived as having influenced the latter days of the Russian Emperor Nicholas II, his wife Alexandra, and their only son Alexei...


, Mystic favourite of the last Royal Family of Russia

Russia

Russia or , officially known as both Russia and the Russian Federation , is a country in northern Eurasia. It is a federal semi-presidential republic, comprising 83 federal subjects...


, murdered in 1916
Mistresses