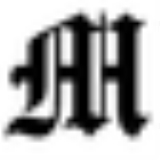 Middle Ages
The
Middle Ages
is a
periodization
Periodization
Periodization is the attempt to categorize or divide time into named blocks. The result is a descriptive abstraction that provides a useful handle on periods of time with relatively stable characteristics...
of European history from the 5th century to the 15th century. The Middle Ages follows the
fall of the Western Roman Empire
Decline of the Roman Empire
The decline of the Roman Empire refers to the gradual societal collapse of the Western Roman Empire. Many theories of causality prevail, but most concern the disintegration of political, economic, military, and other social institutions, in tandem with foreign invasions and usurpers from within the...
in 476 and precedes the Early Modern Era. It is the middle period of a three-period division of Western history:
Classic
Classical antiquity
Classical antiquity is a broad term for a long period of cultural history centered on the Mediterranean Sea, comprising the interlocking civilizations of ancient Greece and ancient Rome, collectively known as the Greco-Roman world...
, Medieval and
Modern
Modern history
Modern history, or the modern era, describes the historical timeline after the Middle Ages. Modern history can be further broken down into the early modern period and the late modern period after the French Revolution and the Industrial Revolution...
. The term "Middle Ages" first appears in Latin in the 15th century and reflects the view that this period was a deviation from the path of classical learning, a path that was later reconnected by
Renaissance
Renaissance
The Renaissance was a cultural movement that spanned roughly the 14th to the 17th century, beginning in Italy in the Late Middle Ages and later spreading to the rest of Europe. The term is also used more loosely to refer to the historical era, but since the changes of the Renaissance were not...
scholarship.
In the
Early Middle Ages
Early Middle Ages
The Early Middle Ages was the period of European history lasting from the 5th century to approximately 1000. The Early Middle Ages followed the decline of the Western Roman Empire and preceded the High Middle Ages...
the trends of the
Late Antiquity
Late Antiquity
Late Antiquity is a periodization used by historians to describe the time of transition from Classical Antiquity to the Middle Ages, in both mainland Europe and the Mediterranean world. Precise boundaries for the period are a matter of debate, but noted historian of the period Peter Brown proposed...
(depopulation, deurbanization, and increased
barbarian
Barbarian
Barbarian and savage are terms used to refer to a person who is perceived to be uncivilized. The word is often used either in a general reference to a member of a nation or ethnos, typically a tribal society as seen by an urban civilization either viewed as inferior, or admired as a noble savage...
invasion) continued.