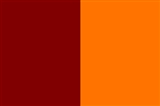 Rome
Topics
Rome
Timeline

Timeline
753 BC Romulus and Remus founded Rome (traditional date).
509 BC The temple of Jupiter on Rome's Capitoline Hill is dedicated on the ides of September.
64 Great fire of Rome: a fire begins to burn in the merchant area of Rome and soon burns completely out of control.
69 Otho seizes power in Rome, proclaiming himself Emperor of Rome, but rules for only three months before committing suicide.
69 Vespasian, formerly a general under Nero, enters Rome to claim the title of emperor.
250 Emperor Decius begins a widespread persecution of Christians in Rome. Pope Fabian is martyred.
275 In Rome, (after the assassination of Aurelian), the Senate proclaims Marcus Claudius Tacitus Emperor.
350 Roman usurper Nepotianus, of the Constantinian dynasty, proclaims himself Roman Emperor, entering Rome at the head of a group of gladiators.
350 Roman usurper Nepotianus, of the Constantinian dynasty, is defeated and killed by troops of the usurper Magnentius, in Rome).
455 Sack of Rome: The Vandals enter Rome, and plunder the city for two weeks
472 After being besieged in Rome by his own generals, Western Roman Emperor '''Anthemius''' is captured in the Old St. Peter's Basilica and put to death.
536 Byzantine General Belisarius enters Rome while the Ostrogothic garrison peacefully leaves the city, returning the old capital to its empire.
538 Witiges, king of the Ostrogoths ends his siege of Rome and retreats to Ravenna, leaving the city in the hands of the victorious Roman general, Belisarius.
546 Gothic War: The Ostrogoths of King Totila conquer Rome by bribing the Byzantine garrison.
550 Gothic War (535–552): The Ostrogoths, under King Totila, conquer Rome after a long siege, by bribing the Isaurian garrison.
800 Charlemagne arrives at Rome to investigate the alleged crimes of Pope Leo III.
800 Coronation of Charlemagne as Holy Roman Emperor, in Rome.
1293 Robert Winchelsey leaves England for Rome, to be consecrated as Archbishop of Canterbury.
1328 Antipope Nicholas V, a claimant to the papacy, is consecrated in Rome by the Bishop of Venice.
1377 Pope Gregory XI moves the Papacy back to Rome from Avignon.
1409 Western Schism: the Roman Catholic church is led into a double schism as Petros Philargos is crowned Pope Alexander V after the Council of Pisa, joining Pope Gregory XII in Rome and Pope Benedict XII in Avignon.
1483 Opening of the Sistine Chapel in Rome with the celebration of a Mass.
1600 The philosopher Giordano Bruno is burned alive at Campo de' Fiori in Rome for heresy.
1633 Galileo Galilei arrives in Rome for his trial before the Inquisition.
1633 The Holy Office in Rome forces Galileo Galilei to recant his view that the Sun, not the Earth, is the center of the Universe.
1764 Edward Gibbon observes a group of friars singing in the ruined Temple of Jupiter in Rome, which inspires him to begin work on ''The History of the Decline and Fall of the Roman Empire''.
1798 Louis Alexandre Berthier invades Rome, proclaims a Roman Republic on February 15 and then on February 20 takes Pope Pius VI prisoner.
1800 With the church leadership driven out of Rome during an armed conflict, Pius VII is crowned Pope in Venice with a temporary papal tiara made of papier-mâché.
1823 A fire destroys the ancient Basilica of Saint Paul Outside the Walls in Rome.
1849 The French enter Rome in order to restore Pope Pius IX to power. This would prove a major obstacle to Italian unification.
1853 Giuseppe Verdi's opera ''Il Trovatore'' receives its premiere performance in Rome.
1867 Garibaldi and his followers are defeated in the Battle of Mentana and fail to end the Pope's Temporal power in Rome (it would be achieved three years later).
1870 Having invaded the Papal States a week earlier, the Italian Army lays siege to Rome, entering the city the next day, after which the Pope described himself as a Prisoner in the Vatican.
1871 Victor Emmanuel II of Italy enters Rome after having conquered it from the Papal States.
1907 Maria Montessori opens her first school and daycare center for working class children in Rome.
1909 Joan of Arc is beatified in Rome.
1920 In Rome, Pope Benedict XV canonizes Joan of Arc as a saint.
1922 March on Rome: Italian fascists led by Benito Mussolini march on Rome and take over the Italian government.
1924 Fascists kidnap and kill Italian Socialist leader Giacomo Matteotti in Rome.
1943 World War II: German forces begin their occupation of Rome.
1944 Ardeatine Massacre: German troops kill 335 Italian civilians in Rome.
1944 World War II: Rome falls to the Allies, the first Axis capital to fall.
1960 The boxer Muhammad Ali (then Cassius Clay) is awarded the gold medal for his first place in the light heavyweight boxing competition at the Olympic Games in Rome.
1968 The only successful hijacking of an El Al aircraft takes place when a Boeing 707 carrying 10 crew and 38 passengers is taken over by three members of the Popular Front for the Liberation of Palestine. The aircraft was en route from Rome, Italy, to Lod, Israel.
1972 Michelangelo's ''Pietà'' in St. Peter's Basilica in Rome is damaged by a vandal, the mentally disturbed Hungarian geologist Laszlo Toth.
1973 John Paul Getty III, grandson of billionaire J. Paul Getty, is kidnapped in Rome, Italy.
1973 John Paul Getty III's ear is cut off by his kidnappers and sent to a newspaper in Rome; it doesn't arrive until November 8.
1973 Terrorism: 30 passengers are killed in an attack by Palestinian terrorists on Rome's Leonardo da Vinci Airport.
1981 Mehmet Ali Ağca attempts to assassinate Pope John Paul II in St. Peter's Square in Rome. The Pope is rushed to the Agostino Gemelli University Polyclinic to undergo emergency surgery and survives.
1985 Palestinian guerrillas kill eighteen people inside Rome and Vienna airports.
2004 The first European political party organization, the European Greens, is established in Rome.
2004 In Rome, European heads of state sign the Treaty and Final Act establishing the first European Constitution.