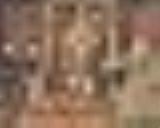 Tudor period
The
Tudor period
usually refers to the period between 1485 and 1603, specifically in relation to the
history of England
History of England
The history of England concerns the study of the human past in one of Europe's oldest and most influential national territories. What is now England, a country within the United Kingdom, was inhabited by Neanderthals 230,000 years ago. Continuous human habitation dates to around 12,000 years ago,...
. This coincides with the rule of the
Tudor dynasty
Tudor dynasty
The Tudor dynasty or House of Tudor was a European royal house of Welsh origin that ruled the Kingdom of England and its realms, including the Lordship of Ireland, later the Kingdom of Ireland, from 1485 until 1603. Its first monarch was Henry Tudor, a descendant through his mother of a legitimised...
in England whose first monarch was
Henry VII
Henry VII of England
Henry VII was King of England and Lord of Ireland from his seizing the crown on 22 August 1485 until his death on 21 April 1509, as the first monarch of the House of Tudor....
(1457 1509). The term can be used more broadly to include Elizabeth I's reign (1558 1603), although this is often treated separately as the
Elizabethan era
Elizabethan era
The Elizabethan era was the epoch in English history of Queen Elizabeth I's reign . Historians often depict it as the golden age in English history...
.
In terms of the entire century, Guy (1988) argues that "England was economically healthier, more expansive, and more optimistic under the Tudors" than at any time in a thousand years.
Social and Economic Revolution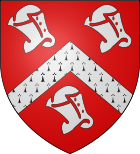 Following the
Black Death
Black Death
The Black Death was one of the most devastating pandemics in human history, peaking in Europe between 1348 and 1350. Of several competing theories, the dominant explanation for the Black Death is the plague theory, which attributes the outbreak to the bacterium Yersinia pestis. Thought to have...
and the agricultural
depression
Depression (economics)
In economics, a depression is a sustained, long-term downturn in economic activity in one or more economies. It is a more severe downturn than a recession, which is seen by some economists as part of the modern business cycle....
of the late 15th century, population growth began to increase. The export of woollen products resulted in economic upturn with products exported to mainland Europe.
Henry VII
Henry VII of England
Henry VII was King of England and Lord of Ireland from his seizing the crown on 22 August 1485 until his death on 21 April 1509, as the first monarch of the House of Tudor....
negotiated the favourable
Intercursus Magnus
Intercursus Magnus
The Intercursus Magnus was a major and long-lasting commercial treaty signed in February 1496 by Henry VII of England Other signatories included the commercial powers of Venice, Florence, the Netherlands, and the Hanseatic League...
treaty in 1496.
The high wages and abundance of available land seen in the late 15th century and early 16th century were replaced with low wages and a land shortage. Various inflationary pressures, perhaps due to an influx of
New World
New World
The New World is one of the names used for the Western Hemisphere, specifically America and sometimes Oceania . The term originated in the late 15th century, when America had been recently discovered by European explorers, expanding the geographical horizon of the people of the European middle...
gold
Gold
Gold is a chemical element with the symbol Au and an atomic number of 79. Gold is a dense, soft, shiny, malleable and ductile metal. Pure gold has a bright yellow color and luster traditionally considered attractive, which it maintains without oxidizing in air or water. Chemically, gold is a...
and a rising population, set the stage for social upheaval with the gap between the rich and poor widening. This was a period of significant change for the majority of the
rural
Rural
Rural areas or the country or countryside are areas that are not urbanized, though when large areas are described, country towns and smaller cities will be included. They have a low population density, and typically much of the land is devoted to agriculture...
population, with manorial lords beginning the process of
enclosure
Enclosure
Enclosure or inclosure is the process which ends traditional rights such as mowing meadows for hay, or grazing livestock on common land. Once enclosed, these uses of the land become restricted to the owner, and it ceases to be common land. In England and Wales the term is also used for the...
.
Tudor Government, 1536–53
Historian Geoffrey Elton revolutionized the study of Tudor government by his 1953 book
The Tudor Revolution in Government
. He argued that Thomas Cromwell, who was Henry VIII's chief minister from 1532 to 1540, was the author of modern, bureaucratic government which replaced medieval, government-as-household-management. Cromwell introduced reforms into the administration that delineated the King's household from the state and created a modern bureaucratic government. He injected Tudor power into the darker corners of the realm and radically altered the role of Parliament. This transition happened in the 1530s, Elton argued, and must be regarded as part of a planned revolution. Elton's point was that before Cromwell the realm could be viewed as the King's private estate writ large and that most administration was done by the King's household servants rather than separate state offices.
By master-minding these reforms, says Elton, Cromwell laid the foundations of England's future stability and success. His thesis has been widely challenged by more recent historians and can no longer be regarded as an orthodoxy.
Impact of Dissolution
The Tudor Government raised a huge amount of revenue from the dissolution of the monasteries. The clerical income from First Fruits and Tenths, which previously went to the Pope, now went to the King. The Tudor Government gained further revenue from the clerical lands in two ways: by receiving rents from confiscated lands and by selling the lands. Altogether, between 1536 and Henry's death, the Government collected £1.3 million; this huge influx of money caused Cromwell to change the Crown's financial system so as to manage the money. Cromwell created a new department of state and a new official to collect the proceeds of the dissolution and the first fruits and tenths: the
Court of Augmentations
Court of Augmentations
The Court of Augmentations was established during the reign of King Henry VIII of England along with three lesser courts following the dissolution of the monasteries. Its primary function was to gain better control over the land and finances formerly held by the Roman Catholic Church in the kingdom...
and treasurer of first fruits and tenths.
Revenue Courts
Partly because of the new revenue raised from the dissolution of monasteries, Cromwell created revenue courts to allot the royal income properly to various departments. These were the six courts or departments of state, each fully organised with its own specialised officials, equipped with seals and habitat, and responsible for a particular kind of revenue. Although this new financial system did not work with admirable precision, it was improved in a sense that it didn't involve the excessive formality of the old Exchequer or the excessive informality of the chamber system. Its drawback was the multiplication of departments whose sole unifying agent was Cromwell; his fall raised difficulties necessitating further reforms which, however, followed his principle of relying on bureaucratic institutions.
Role of Winchester
The growing number of departments meant that the number of officials involved increased, which made the management of revenue troublesome and expensive. There were further financial and administrative difficulties of the years 1540–58, aggravated by war, debasement, corruption and inefficiency, which were mainly caused by Somerset. After Cromwell's fall, Winchester, the Lord Treasurer, produced further reforms to simplify the arrangements; reforms which united most of the crown's financed under the exchequer. The courts of general surveyors and augmentations were fused into a new Court of Augmentations, and this, was later absorbed into the exchequer along with the First Fruits and Tenths.
Impact of War
Henry's war and Somerset's war with France and Scotland cost England huge sums of money. Since 1540, there was the Privy Coffers, which was responsible for 'secret affairs', in particular for the financing of war. The royal Mint was used to generate revenue by debasing the coinage; the government's profit in 1547–51 was £537,000. Most of the money that was raised from the dissolution was squandered on the Boulogne campaign of 1544. However, under the rule of Northumberland, the wars were brought to an end and the Mint no longer generated revenue after debasement was brought to an end in 1551.
Battle of Stoke (1487)
In 1487
Henry VII
Henry VII of England
Henry VII was King of England and Lord of Ireland from his seizing the crown on 22 August 1485 until his death on 21 April 1509, as the first monarch of the House of Tudor....
's enemies from the
House of York
House of York
The House of York was a branch of the English royal House of Plantagenet, three members of which became English kings in the late 15th century. The House of York was descended in the paternal line from Edmund of Langley, 1st Duke of York, the fourth surviving son of Edward III, but also represented...
had crowned a pretender and landed a small army off the coast of
Cumbria
Cumbria
Cumbria , is a non-metropolitan county in North West England. The county and Cumbria County Council, its local authority, came into existence in 1974 after the passage of the Local Government Act 1972. Cumbria's largest settlement and county town is Carlisle. It consists of six districts, and in...
with the intention of stealing the crown. Henry VII defeated them at
East Stoke
East Stoke, Nottinghamshire
East Stoke is a small village in Nottinghamshire nestled between the A46 Fosse Way trunk road and the River Trent. It lies about 6 miles southwest of Newark...
. This was perhaps the last battle in the
Wars of the Roses
Wars of the Roses
The Wars of the Roses were a series of dynastic civil wars for the throne of England fought between supporters of two rival branches of the royal House of Plantagenet: the houses of Lancaster and York...
.
English Reformation
This was perhaps the most significant series of events which took place during the Tudor period. It began as a result of
Henry VIII
Henry VIII of England
Henry VIII was King of England from 21 April 1509 until his death. He was Lord, and later King, of Ireland, as well as continuing the nominal claim by the English monarchs to the Kingdom of France...
's grievance at
Pope Clement VII
Pope Clement VII
Clement VII , born Giulio di Giuliano de' Medici, was a cardinal from 1513 to 1523 and was Pope from 1523 to 1534.-Early life:...
regarding his refusal to grant a
divorce
Divorce
Divorce is the final termination of a marital union, canceling the legal duties and responsibilities of marriage and dissolving the bonds of matrimony between the parties...
. It ended with the
Church of England
Church of England
The Church of England is the officially established Christian church in England and the Mother Church of the worldwide Anglican Communion. The church considers itself within the tradition of Western Christianity and dates its formal establishment principally to the mission to England by St...
breaking away from the Roman Catholic Church and perhaps contributed to the
Civil War
English Civil War
The English Civil War was a series of armed conflicts and political machinations between Parliamentarians and Royalists...
.
Norfolk Rebellion (1549)
Beginning in 1549, this was to be the largest popular uprising during the Tudor period. It was at first intended as a demonstration against
enclosure
Enclosure
Enclosure or inclosure is the process which ends traditional rights such as mowing meadows for hay, or grazing livestock on common land. Once enclosed, these uses of the land become restricted to the owner, and it ceases to be common land. In England and Wales the term is also used for the...
s of common land. The instigator, Robert Kett, was hanged for
treason
Treason
In law, treason is the crime that covers some of the more extreme acts against one's sovereign or nation. Historically, treason also covered the murder of specific social superiors, such as the murder of a husband by his wife. Treason against the king was known as high treason and treason against a...
.
Poverty
About one-third of the population lived in poverty, with the wealthy expected to give
alms
Alms
Alms or almsgiving is a religious rite which, in general, involves giving materially to another as an act of religious virtue.It exists in a number of religions. In Philippine Regions, alms are given as charity to benefit the poor. In Buddhism, alms are given by lay people to monks and nuns to...
to assist the impotent poor. Tudor law was harsh on the able-bodied poor i.e., those unable to find work. Those who left their parishes in order to locate work were termed
vagabond
Vagabond (person)
A vagabond is a drifter and an itinerant wanderer who roams wherever they please, following the whim of the moment. Vagabonds may lack residence, a job, and even citizenship....
s and could be subjected to punishments, including whipping, burning, execution and putting at the stocks.
The idea of the
workhouse
Workhouse
In England and Wales a workhouse, colloquially known as a spike, was a place where those unable to support themselves were offered accommodation and employment...
for the able-bodied poor was first suggested in 1576.
Health
Average life span was 35 years. High rates of child
mortality
Mortality rate
Mortality rate is a measure of the number of deaths in a population, scaled to the size of that population, per unit time...
saw only 33–50% of the population reaching the age of 16
Although home to only a small part of the population the Tudor
municipalities
Municipality
A municipality is essentially an urban administrative division having corporate status and usually powers of self-government. It can also be used to mean the governing body of a municipality. A municipality is a general-purpose administrative subdivision, as opposed to a special-purpose district...
were overcrowded and unhygenic. Most
municipalities
Municipality
A municipality is essentially an urban administrative division having corporate status and usually powers of self-government. It can also be used to mean the governing body of a municipality. A municipality is a general-purpose administrative subdivision, as opposed to a special-purpose district...
were unpaved although this differed in larger towns and cities.
There were no
sewers
Sanitary sewer
A sanitary sewer is a separate underground carriage system specifically for transporting sewage from houses and commercial buildings to treatment or disposal. Sanitary sewers serving industrial areas also carry industrial wastewater...
or drains, and rubbish was simply abandoned in the street. Animals such as
rats
RATS
RATS may refer to:* RATS , Regression Analysis of Time Series, a statistical package* Rough Auditing Tool for Security, a computer program...
thrived in these conditions. In larger towns and cities, such as London, common diseases arising from lack of
sanitation
Sanitation
Sanitation is the hygienic means of promoting health through prevention of human contact with the hazards of wastes. Hazards can be either physical, microbiological, biological or chemical agents of disease. Wastes that can cause health problems are human and animal feces, solid wastes, domestic...
included
smallpox
Smallpox
Smallpox was an infectious disease unique to humans, caused by either of two virus variants, Variola major and Variola minor. The disease is also known by the Latin names Variola or Variola vera, which is a derivative of the Latin varius, meaning "spotted", or varus, meaning "pimple"...
,
measles
Measles
Measles, also known as rubeola or morbilli, is an infection of the respiratory system caused by a virus, specifically a paramyxovirus of the genus Morbillivirus. Morbilliviruses, like other paramyxoviruses, are enveloped, single-stranded, negative-sense RNA viruses...
,
malaria
Malaria
Malaria is a mosquito-borne infectious disease of humans and other animals caused by eukaryotic protists of the genus Plasmodium. The disease results from the multiplication of Plasmodium parasites within red blood cells, causing symptoms that typically include fever and headache, in severe cases...
,
typhus
Typhus
Epidemic typhus is a form of typhus so named because the disease often causes epidemics following wars and natural disasters...
,
diphtheria
Diphtheria
Diphtheria is an upper respiratory tract illness caused by Corynebacterium diphtheriae, a facultative anaerobic, Gram-positive bacterium. It is characterized by sore throat, low fever, and an adherent membrane on the tonsils, pharynx, and/or nasal cavity...
,
Scarlet fever
Scarlet fever
Scarlet fever is a disease caused by exotoxin released by Streptococcus pyogenes. Once a major cause of death, it is now effectively treated with antibiotics...
, and
chickenpox
Chickenpox
Chickenpox or chicken pox is a highly contagious illness caused by primary infection with varicella zoster virus . It usually starts with vesicular skin rash mainly on the body and head rather than at the periphery and becomes itchy, raw pockmarks, which mostly heal without scarring...
.
Outbreaks of the
Black Death
Black Death
The Black Death was one of the most devastating pandemics in human history, peaking in Europe between 1348 and 1350. Of several competing theories, the dominant explanation for the Black Death is the plague theory, which attributes the outbreak to the bacterium Yersinia pestis. Thought to have...
pandemic
Pandemic
A pandemic is an epidemic of infectious disease that is spreading through human populations across a large region; for instance multiple continents, or even worldwide. A widespread endemic disease that is stable in terms of how many people are getting sick from it is not a pandemic...
occurred in 1498, 1535, 1543, 1563, 1589 and 1603. The reason for the speedy spread of the disease was the increase of rats infected by fleas carrying the disease.
Homes and dwellings
The majority of the population lived in small villages. Their homes were, as in earlier centuries, thatched huts with one or two rooms, although later on during this period, roofs were also tiled. Furniture was basic, with
stools
Chair
A chair is a stable, raised surface used to sit on, commonly for use by one person. Chairs are most often supported by four legs and have a back; however, a chair can have three legs or could have a different shape depending on the criteria of the chair specifications. A chair without a back or...
being commonplace rather than chairs. The walls of Tudor houses were often made from
timber
Timber
Timber may refer to:* Timber, a term common in the United Kingdom and Australia for wood materials * Timber, Oregon, an unincorporated community in the U.S...
and
wattle and daub
Wattle and daub
Wattle and daub is a composite building material used for making walls, in which a woven lattice of wooden strips called wattle is daubed with a sticky material usually made of some combination of wet soil, clay, sand, animal dung and straw...
, or
brick
Brick
A brick is a block of ceramic material used in masonry construction, usually laid using various kinds of mortar. It has been regarded as one of the longest lasting and strongest building materials used throughout history.-History:...
, stone and tiles in the wealthier part of the population's case. The daub was usually then painted with limewash, making it white, and the wood was painted with black
tar
Tar
Tar is modified pitch produced primarily from the wood and roots of pine by destructive distillation under pyrolysis. Production and trade in tar was a major contributor in the economies of Northern Europe and Colonial America. Its main use was in preserving wooden vessels against rot. The largest...
to prevent rotting. The bricks were handmade and thinner than modern bricks. The wooden
beams
Beams
Beams is a Japanese clothing brand, established in 1976, whose chief executive officer is Yo Shitara. Besides stores in many places in Japan, they have branch offices in New York, Milan, London, and Paris....
were cut by hand, which makes telling the difference between Tudor houses and Tudor-style houses easy, as the original beams are not straight. The upper floors of Tudor houses were often larger than the ground floors, which would create an overhang (Or
jetty
Jetty
A jetty is any of a variety of structures used in river, dock, and maritime works that are generally carried out in pairs from river banks, or in continuation of river channels at their outlets into deep water; or out into docks, and outside their entrances; or for forming basins along the...
). This would create more floor-surface above while also keeping maximum street width. During the Tudor period, the use of
glass
Glass
Glass is an amorphous solid material. Glasses are typically brittle and optically transparent.The most familiar type of glass, used for centuries in windows and drinking vessels, is soda-lime glass, composed of about 75% silica plus Na2O, CaO, and several minor additives...
when building houses was first used, and became widespread. It was very expensive and difficult to make, so the
panes
Paned window
A paned window is a window that is divided into sections known as panes. Originally, the meaning pertained to sectioned glass windows in walls.Computer scientists have adopted the term "pane" to refer to parts of sectioned windows on a graphical display...
were made small and held together with a
lead
Lead
Lead is a main-group element in the carbon group with the symbol Pb and atomic number 82. Lead is a soft, malleable poor metal. It is also counted as one of the heavy metals. Metallic lead has a bluish-white color after being freshly cut, but it soon tarnishes to a dull grayish color when exposed...
lattice
Latticework
Latticework is a framework consisting of a criss-crossed pattern of strips of building material, typically wood or metal. The design is created by crossing the strips to form a network...
, in casement windows. People who couldn't afford glass often used polished
horn
Horn (anatomy)
A horn is a pointed projection of the skin on the head of various animals, consisting of a covering of horn surrounding a core of living bone. True horns are found mainly among the ruminant artiodactyls, in the families Antilocapridae and Bovidae...
, cloth or even paper. Tudor
chimney
Chimney
A chimney is a structure for venting hot flue gases or smoke from a boiler, stove, furnace or fireplace to the outside atmosphere. Chimneys are typically vertical, or as near as possible to vertical, to ensure that the gases flow smoothly, drawing air into the combustion in what is known as the...
s were tall, thin, and often decorated with symmetrical patterns of moulded or cut brick. Early Tudor houses, and the homes of poorer people, did not have chimneys. The smoke in these cases would be let out through a simple hole in the roof.
Mansions had many chimneys for the many fireplaces required to keep the vast rooms warm. These fires were also the only way of cooking food. Wealthy Tudor homes needed many rooms, where a large number of guests and servants could be accommodated, fed and entertained. Wealth was demonstrated by the extensive use of glass. Windows became the main feature of Tudor mansions, and were often a fashion statement. Mansions were often designed to a symmetrical plan – "E" and "H" shapes were popular.
Education
Not many children went to school in Tudor times. Those that did go were mainly the sons of wealthy or working families who could afford to pay the attendance fee. Boys were allowed to go to school and began at the age of 4, they then moved to
grammar school
Grammar school
A grammar school is one of several different types of school in the history of education in the United Kingdom and some other English-speaking countries, originally a school teaching classical languages but more recently an academically-oriented secondary school.The original purpose of mediaeval...
when they were just 7 years old. Girls were either kept at home by their parents to help with housework or sent out to work to bring money in for the family. They were not allowed to go to school. Boys were educated for work and the girls for marriage and running a household so when they got married they could look after the house for their husbands. The wealthiest families hired a teacher (also known as a tutor) to teach the boys at home. Many Tudor towns and villages had a
parish
Parish
A parish is a territorial unit historically under the pastoral care and clerical jurisdiction of one parish priest, who might be assisted in his pastoral duties by a curate or curates - also priests but not the parish priest - from a more or less central parish church with its associated organization...
school where the local vicar taught boys to read and write, because girls did not go to school they were not able to read or write. At school, pupils often had to speak in
Latin
Latin
Latin is an Italic language originally spoken in Latium and Ancient Rome. It, along with most European languages, is a descendant of the ancient Proto-Indo-European language. Although it is considered a dead language, a number of scholars and members of the Christian clergy speak it fluently, and...
. They were also taught
Greek
Greek language
Greek is an independent branch of the Indo-European family of languages. Native to the southern Balkans, it has the longest documented history of any Indo-European language, spanning 34 centuries of written records. Its writing system has been the Greek alphabet for the majority of its history;...
,
religion
Religion
Religion is a collection of cultural systems, belief systems, and worldviews that establishes symbols that relate humanity to spirituality and, sometimes, to moral values. Many religions have narratives, symbols, traditions and sacred histories that are intended to give meaning to life or to...
and
mathematics
Mathematics
Mathematics is the study of quantity, space, structure, and change. Mathematicians seek out patterns and formulate new conjectures. Mathematicians resolve the truth or falsity of conjectures by mathematical proofs, which are arguments sufficient to convince other mathematicians of their validity...
. The boys practiced writing in ink by copying the
alphabet
Alphabet
An alphabet is a standard set of letters—basic written symbols or graphemes—each of which represents a phoneme in a spoken language, either as it exists now or as it was in the past. There are other systems, such as logographies, in which each character represents a word, morpheme, or semantic...
and the
Lord's Prayer
Lord's Prayer
The Lord's Prayer is a central prayer in Christianity. In the New Testament of the Christian Bible, it appears in two forms: in the Gospel of Matthew as part of the discourse on ostentation in the Sermon on the Mount, and in the Gospel of Luke, which records Jesus being approached by "one of his...
. There were few books, so pupils read from hornbooks instead. These wooden boards had the alphabet, prayers or other writings pinned to them and were covered with a thin layer of transparent cow's horn. There were two types of school in Tudor times:
The Petty School – this taught young children to read and write.
The Grammar School – this taught boys Latin.
It was usual for children to attend six days a week. The school day started at 7:00 am in winter and 6:00 am in summer and finished about 5:00 pm. Petty schools had shorter hours, mostly to allow poorer boys the opportunity to work as well. Schools were harsh and teachers were very strict, often
beating
Assault
In law, assault is a crime causing a victim to fear violence. The term is often confused with battery, which involves physical contact. The specific meaning of assault varies between countries, but can refer to an act that causes another to apprehend immediate and personal violence, or in the more...
their pupils with birches or other
cane
Cane
Cane are either of two genera of tall, perennial grasses with flexible, woody stalks from the family Poaceae that grow throughout the world in wet soils. They are related to and may include species of bamboo. The genus Arundo is native from the Mediterranean region to the Far East. Arundinaria...
s if they misbehaved. Teachers used to give 50 strokes of the birch. Pupils were sometimes too scared to go to school because of the beatings. Wealthier boys could often afford a special friend called a '
whipping boy
Whipping boy
A whipping boy was a young boy who was assigned to a young prince and was punished when the prince misbehaved or fell behind in his schooling. Whipping boys were established in the English court during the monarchies of the 15th century and 16th centuries...
'. When the rich child was naughty, it was the whipping boy who received the punishment. During the reign of Henry VIII, many schools attached to monasteries suffered, often being shut. This happened when Henry VIII broke away from the Catholic Church after it refused to agree to him divorcing his first wife. Henry VIII needed well-educated men to work for him. Because of this, when the monasteries closed, Henry had to refound many monastic schools using his own money. This is why there are so many 'King's' schools all over
Britain
United Kingdom
The United Kingdom of Great Britain and Northern IrelandIn the United Kingdom and Dependencies, other languages have been officially recognised as legitimate autochthonous languages under the European Charter for Regional or Minority Languages...
. During the reign of Edward VI many free grammar schools were set up to take in non-fee paying students. There were only two universities in Tudor England –
Oxford
Oxford
The city of Oxford is the county town of Oxfordshire, England. The city, made prominent by its medieval university, has a population of just under 165,000, with 153,900 living within the district boundary. It lies about 50 miles north-west of London. The rivers Cherwell and Thames run through...
and
Cambridge
Cambridge
The city of Cambridge is a university town and the administrative centre of the county of Cambridgeshire, England. It lies in East Anglia about north of London. Cambridge is at the heart of the high-technology centre known as Silicon Fen – a play on Silicon Valley and the fens surrounding the...
. Some boys went to university at the age of about fourteen.
Pastimes
Watching
play
Play (theatre)
A play is a form of literature written by a playwright, usually consisting of scripted dialogue between characters, intended for theatrical performance rather than just reading. There are rare dramatists, notably George Bernard Shaw, who have had little preference whether their plays were performed...
s became very popular during the Tudor period. This popularity was helped by the rise of great playwrights such as
William Shakespeare
William Shakespeare
William Shakespeare was an English poet and playwright, widely regarded as the greatest writer in the English language and the world's pre-eminent dramatist. He is often called England's national poet and the "Bard of Avon"...
and
Christopher Marlowe
Christopher Marlowe
Christopher Marlowe was an English dramatist, poet and translator of the Elizabethan era. As the foremost Elizabethan tragedian, next to William Shakespeare, he is known for his blank verse, his overreaching protagonists, and his mysterious death.A warrant was issued for Marlowe's arrest on 18 May...
as well as the building of the
Globe theatre
Globe Theatre
The Globe Theatre was a theatre in London associated with William Shakespeare. It was built in 1599 by Shakespeare's playing company, the Lord Chamberlain's Men, and was destroyed by fire on 29 June 1613...
in London. By 1595, 15,000 people a week were watching plays in London. It was during Elizabeth's reign that the first real theatres were built in England. Before theatres were built, actors travelled from town to town and performed in the streets or outside inns. The rich enjoyed
fencing
Fencing
Fencing, which is also known as modern fencing to distinguish it from historical fencing, is a family of combat sports using bladed weapons.Fencing is one of four sports which have been featured at every one of the modern Olympic Games...
and
jousting
Jousting
Jousting is a martial game or hastilude between two knights mounted on horses and using lances, often as part of a tournament.Jousting emerged in the High Middle Ages based on the military use of the lance by heavy cavalry. The first camels tournament was staged in 1066, but jousting itself did not...
contests. Most rich people also watched
Bear-baiting
Bear-baiting
Bear-baiting is a blood sport involving the worrying or tormenting of bears.-Bear-baiting in England:Bear-baiting was popular in England until the nineteenth century. From the sixteenth century, many herds of bears were maintained for baiting...
. Poor people, who could not afford these certain luxuries, played a kind of
football
Football
Football may refer to one of a number of team sports which all involve, to varying degrees, kicking a ball with the foot to score a goal. The most popular of these sports worldwide is association football, more commonly known as just "football" or "soccer"...
where the posts were about a mile apart, during which they would jump on each other, often breaking their necks and backs. They also enjoyed
hunting
Hunting
Hunting is the practice of pursuing any living thing, usually wildlife, for food, recreation, or trade. In present-day use, the term refers to lawful hunting, as distinguished from poaching, which is the killing, trapping or capture of the hunted species contrary to applicable law...
. Rich Tudors enjoyed
hawking
Falconry
Falconry is "the taking of wild quarry in its natural state and habitat by means of a trained raptor". There are two traditional terms used to describe a person involved in falconry: a falconer flies a falcon; an austringer flies a hawk or an eagle...
.
Monarchs
The House of Tudor produced six monarchs who ruled during this period.
Henry VII

Henry VII of England

Henry VII was King of England and Lord of Ireland from his seizing the crown on 22 August 1485 until his death on 21 April 1509, as the first monarch of the House of Tudor....


(1485 to 1509)
Henry VIII

Henry VIII of England

Henry VIII was King of England from 21 April 1509 until his death. He was Lord, and later King, of Ireland, as well as continuing the nominal claim by the English monarchs to the Kingdom of France...


(1509 to 1547)
Edward VI (1547 to 1553)
Lady Jane Grey

Lady Jane Grey

Lady Jane Grey , also known as The Nine Days' Queen, was an English noblewoman who was de facto monarch of England from 10 July until 19 July 1553 and was subsequently executed...


(1553) – Nominal queen for nine days in failed bid to prevent accession of Mary I. Not a member of the House of Tudor.
Mary I

Mary I of England

Mary I was queen regnant of England and Ireland from July 1553 until her death.She was the only surviving child born of the ill-fated marriage of Henry VIII and his first wife Catherine of Aragon. Her younger half-brother, Edward VI, succeeded Henry in 1547...


(1553 to 1558)
Elizabeth I (1558 to 1603)
See also
Tudor architecture

Tudor architecture

The Tudor architectural style is the final development of medieval architecture during the Tudor period and even beyond, for conservative college patrons...



Tudor Revival architecture
Tudor navy
Tudor rose

Tudor rose

The Tudor Rose is the traditional floral heraldic emblem of England and takes its name and origins from the Tudor dynasty.-Origins:...



Tudorbethan architecture

Tudorbethan architecture

The Tudor Revival architecture of the 20th century , first manifested itself in domestic architecture beginning in the United Kingdom in the mid to late 19th century based on a revival of aspects of Tudor style. It later became an influence in some other countries, especially the British colonies...



Early Modern Britain

Early Modern Britain

Early modern Britain is the history of the island of Great Britain, roughly corresponding to the 16th, 17th, and 18th centuries. Major historical events in Early Modern British history include the English Renaissance, the English Reformation and Scottish Reformation, the English Civil War, the...



English Reformation

English Reformation

The English Reformation was the series of events in 16th-century England by which the Church of England broke away from the authority of the Pope and the Roman Catholic Church....



Further reading
Black, J. B. The Reign of Elizabeth, 1558-1603 (Oxford History of England) (2nd ed. 1959), comprehensive survey
Collinson, Patrick. The Sixteenth Century: 1485-1603 (Short Oxford History of the British Isles) (2002)
Collinson, Patrick. "Elizabeth I (1533–1603)", Oxford Dictionary of National Biography (2008) online accessed 24 Aug 2011
Elton, G. R. England Under the Tudors (1991) excerpt and text search
Guy, J. A. The Tudors: A Very Short Introduction (2010) excerpt and text search
Guy, J. A. Tudor England (1990) a leading comprehensive survey excerpt and text search
Morrill, John, ed. The Oxford Illustrated History of Tudor and Stuart Britain (Oxford Illustrated Histories) (2001), essays by leading scholars plus lavish illustrations
Palliser, D. M. The Age of Elizabeth: England Under the Later Tudors, 1547-1603 (1983) survey of social and economic history
Starkey, David, and Susan Doran. Henry VIII: Man and Monarch (2009)
Youings, Joyce. Sixteenth Century England (The Penguin Social History of Britain) (1991)
Primary sources
Elizabeth I: The Collected Works Leah S. Marcus, Mary Beth Rose & Janel Mueller (eds.). Chicago: University of Chicago Press, 2002. ISBN 0-226-50465-4.
Susan M. Felch, ed. Elizabeth I and Her Age (Norton Critical Editions) (2009); 700pp; primary and secondary sources, with an emphasis on literature
External links
The Tudors information page edited by historian John Guy

John Guy

John Guy was a merchant from Bristol, England, and the first Proprietary Governor of Newfoundland leading the first attempt to establish a colony on the island. Prior to leaving for Newfoundland, John Guy had been a member of Bristol's Common Council and had acted as its sheriff from 1605 to...



Tudor food – learning resources from the British Library