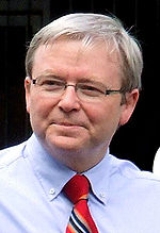 Prime minister
Topics
Prime minister
Timeline

Timeline
1739 War of Jenkins' Ear starts: British Prime Minister, Robert Walpole, reluctantly declares war on Spain.
1812 Prime Minister Spencer Perceval is assassinated by John Bellingham in the lobby of the House of Commons, London.
1852 Count Camillo Benso di Cavour becomes the prime minister of Piedmont-Sardinia, which soon expands to become Italy.
1867 The British North America Act of 1867 takes effect as the Constitution of Canada, creating the Canadian Confederation and the federal dominion of Canada; Sir John A. Macdonald is sworn in as the first Prime Minister of Canada.
1939 Siam is renamed to Thailand by Plaek Pibulsonggram, the country's third prime minister.
1939 Romanian Prime Minister Armand Calinescu is assassinated by ultranationalist members of the Iron Guard.
1940 World War II: Winston Churchill is appointed Prime Minister of the United Kingdom.
1942 Pierre Laval becomes Prime Minister of Vichy France.
1944 World War II: Hideki Tojo resigns as Prime Minister of Japan due to numerous setbacks in the war effort.
1945 An assassination attempt is made on Japan's prime minister, Kantaro Suzuki.
1946 Iran: Qazi Muhammad declares the independent people's Republic of Mahabad at Chuwarchira Square in the Kurdish city of Mahabad. He is the new president; Hadschi Baba Scheich is the prime minister.
1952 British Prime Minister Winston Churchill announces that his nation has an atomic bomb.
1956 In Sri Lanka, the Mahajana Eksath Peramuna win the general elections in a landslide and S.W.R.D. Bandaranaike is sworn in as the Prime Minister.
1964 Vietnam War: at a rally in Saigon, South Vietnamese Prime Minister Nguyen Khanh calls for expanding the war into North Vietnam.
1965 Japanese prime minister Eisaku Sato becomes the first post-World War II sitting prime minister to visit Okinawa.
1966 In Cape Town, South Africa, the architect of Apartheid, Prime Minister Hendrik Verwoerd, is stabbed to death during a parliamentary meeting.
1970 In response to the October Crisis terrorist kidnapping, Prime Minister Pierre Trudeau of Canada invokes the War Measures Act.
1972 Gough Whitlam becomes the first Labor Prime Minister of Australia for 23 years.
1973 The Spanish Prime Minister, Admiral Luis Carrero Blanco, is assassinated by a car bomb attack in Madrid.
1974 The Prime Minister of Pakistan Zulfikar Ali Bhutto inaugurates Lahore Dry port.
1977 Military coup in Pakistan: Zulfiqar Ali Bhutto, the first elected Prime Minister of Pakistan, is overthrown.
1980 Nationalist leader Robert Mugabe wins a sweeping election victory to become Zimbabwe's first black prime minister.
1986 British Prime Minister Margaret Thatcher opens the last stretch of the M25 motorway.
1989 Imre Nagy, the former Hungarian Prime Minister, is reburied in Budapest.
1989 Polish president Wojciech Jaruzelski nominates Solidarity activist Tadeusz Mazowiecki to be the first non-communist Prime Minister in 42 years.
1989 Tadeusz Mazowiecki is chosen as the first non-communist Prime Minister in Central and Eastern Europe.
1990 The Jamaat al Muslimeen attempt a ''coup d'état'' in Trinidad and Tobago, occupying the Trinidad and the studios of Trinidad and Tobago Television, holding Prime Minister A. N. R. Robinson and most of his Cabinet as well as the staff at the television station hostage for 6 days.
1991 Former Indian prime minister Rajiv Gandhi is assassinated by a female suicide bomber near Madras.
1994 Israeli Prime Minister Yitzhak Rabin and PLO leader Yasser Arafat sign a peace accord regarding Palestinian autonomy granting self-rule in the Gaza Strip and Jericho.
1995 André Dallaire attempts to assassinate Prime Minister Jean Chrétien of Canada. He is thwarted when the Prime Minister's wife locks the door.
2003 Zoran Đinđić, Prime Minister of Serbia, is assassinated in Belgrade.
2006 Prime Minister Ariel Sharon of Israel suffers a second, apparently more serious stroke. His authority is transferred to acting Prime Minister Ehud Olmert.
2007 Former Pakistani Prime Minister Benazir Bhutto is assassinated in a shooting incident.