Sans-serif
Sans-serif font
Serif font
Serif font
(serifs in red)
In
typography
Typography
Typography is the art and technique of arranging type in order to make language visible. The arrangement of type involves the selection of typefaces, point size, line length, leading , adjusting the spaces between groups of letters and adjusting the space between pairs of letters...
, a
sans-serif
,
sans serif
or
san serif
typeface
Typeface
In typography, a typeface is the artistic representation or interpretation of characters; it is the way the type looks. Each type is designed and there are thousands of different typefaces in existence, with new ones being developed constantly....
is one that does not have the small projecting features called "
serif
Serif
In typography, serifs are semi-structural details on the ends of some of the strokes that make up letters and symbols. A typeface with serifs is called a serif typeface . A typeface without serifs is called sans serif or sans-serif, from the French sans, meaning "without"...
s" at the end of strokes. The term comes from the French word
sans
, meaning "without".
In print, sans-serif fonts are used for headlines rather than for body text. The
conventional wisdom
Conventional wisdom
Conventional wisdom is a term used to describe ideas or explanations that are generally accepted as true by the public or by experts in a field. Such ideas or explanations, though widely held, are unexamined. Unqualified societal discourse preserves the status quo. It codifies existing social...
holds that serifs help guide the eye along the lines in large blocks of text. Sans-serifs, however, have acquired considerable acceptance for body text in
Europe
Europe
Europe is, by convention, one of the world's seven continents. Comprising the westernmost peninsula of Eurasia, Europe is generally 'divided' from Asia to its east by the watershed divides of the Ural and Caucasus Mountains, the Ural River, the Caspian and Black Seas, and the waterways connecting...
.
Sans-serif fonts have become the
de facto
De facto
De facto is a Latin expression that means "concerning fact." In law, it often means "in practice but not necessarily ordained by law" or "in practice or actuality, but not officially established." It is commonly used in contrast to de jure when referring to matters of law, governance, or...
standard for body text on-screen, especially online. This is partly because interlaced displays may show twittering on the fine details of the horizontal serifs. Additionally, the low resolution of digital displays in general can make fine details like serifs disappear or appear too large.
Before the term "sans-serif" became standard in English typography, a number of other terms had been used. One of these outmoded terms for sans serif was gothic, which is still used in East Asian typography and sometimes seen in font names like
Century Gothic
Century Gothic
Century Gothic is a geometric sans-serif typeface designed for Monotype Imaging in 1991. It is a digital typeface that has never been made into actual foundry type...
.
Sans-serif fonts are sometimes, especially in older documents, used as a device for
emphasis
Emphasis (typography)
In typography, emphasis is the exaggeration of words in a text with a font in a different style from the rest of the text—to emphasize them.- Methods and use :...
, due to their typically blacker
type color
Type color
In typography, type color refers to the weight or boldness of a typeface and is used by designers and typographers to describe the visual tone of a mass of text on a page. The type color of a particular typeface affects the amount of ink on the page, also known as its blackness...
.
Ancient usages
Sans-serif forms can be found in Latin,
Etruscan
Etruscan language
The Etruscan language was spoken and written by the Etruscan civilization, in what is present-day Italy, in the ancient region of Etruria and in parts of Lombardy, Veneto, and Emilia-Romagna...
, and Greek inscriptions, for as early as 5th century BC. The sans serif forms had been used on
stoichedon
Stoichedon
The stoichedon style of epigraphy was the practice of engraving ancient Greek inscriptions in capitals such that the letters were aligned vertically as well as horizontally...
Greek inscriptions.
Early Non-Latin types
The first known usage of Etruscan sans-serif foundry types was from
Thomas Dempster
Thomas Dempster
Thomas Dempster was a Scottish scholar and historian. Born into the aristocracy in Aberdeenshire, which comprises regions of both the Scottish highlands and the Scottish lowlands, he was sent abroad as a youth for his education. The Dempsters were Catholic in an increasingly Protestant country and...
's
De Etruria regali libri VII
(1723). Later at about 1745, Caslon foundry made the first sans-serif types for Etruscan languages, which was used by University Press, Oxford, for pamphlets written by Etruscan scholar John Swinton.
Revival of Latin characters
According to James Mosley's
Typographica
Typographica
Typographica was the name of a journal of typography and visual arts founded and edited by Herbert Spencer from 1949 to 1967. Spencer was just 25 years old when the first Typographica was issued....
journal titled
The Nymph and the Grot: the revival of the sanserif letter
, the sans serif letters had appeared as early as 1748, as an inscription of Nymph in the Grotto in
Stourhead
Stourhead
Stourhead is a 2,650 acre estate at the source of the River Stour near Mere, Wiltshire, England. The estate includes a Palladian mansion, the village of Stourton, gardens, farmland, and woodland...
. However, it was classified as an experiment rather than a sign of wide-scale adoption.
In late 18th century,
Neoclassicism
Neoclassicism
Neoclassicism is the name given to Western movements in the decorative and visual arts, literature, theatre, music, and architecture that draw inspiration from the "classical" art and culture of Ancient Greece or Ancient Rome...
led to architects to increasingly incorporating ancient Greek and Roman designs in contemporary structures. Among the architects,
John Soane
John Soane
Sir John Soane, RA was an English architect who specialised in the Neo-Classical style. His architectural works are distinguished by their clean lines, massing of simple form, decisive detailing, careful proportions and skilful use of light sources...
was noted for using sans serif letters on his drawings and architectural designs, which were eventually adopted by other designers, such as
Thomas Banks
Thomas Banks
Thomas Banks , English sculptor, son of a surveyor who was land steward to the Duke of Beaufort, was born in London. He was taught drawing by his father, and in 1750 was apprenticed to a woodcarver. In his spare time he worked at sculpture, spending his evenings in the studio of the Flemish émigré...
,
John Flaxman
John Flaxman
John Flaxman was an English sculptor and draughtsman.-Early life:He was born in York. His father was also named John, after an ancestor who, according to family tradition, had fought for Parliament at the Battle of Naseby, and afterwards settled as a carrier or farmer in Buckinghamshire...
.
Sans-serif letters began to appear in printed media as early as 1805, in
European Magazine
. However, early 19th-century commercial sign writers and engravers had modified the sans-serif styles of neoclassical designers to include uneven stroke weights found in serif Roman fonts, producing sans-serif letters.
In 1816, the
Ordnance Survey
Ordnance Survey
Ordnance Survey , an executive agency and non-ministerial government department of the Government of the United Kingdom, is the national mapping agency for Great Britain, producing maps of Great Britain , and one of the world's largest producers of maps.The name reflects its creation together with...
began to use 'Egyptian' type, which was printed using copper plate engraving of monoline sans-serif capital letters, to name ancient Roman sites.
Incorporation by typefounders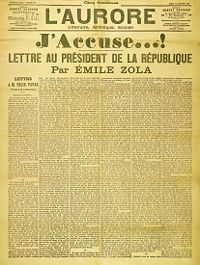 In 1786, a rounded sans-serif font was developed by
Valentin Haüy
Valentin Haüy
Valentin Haüy - 19 March 1822 in Paris) was the founder, in 1784, of the first school for the blind, the Royal Institution for the Young Blind in Paris . In 1819, Louis Braille entered this school....
, first appeared in the book titled "Essai sur l'éducation des aveugles" (
An Essay on the Education of the Blind
). The purpose of this font was to be invisible and address accessibility. It was designed to emboss paper and allow the blind to read with their fingers. The design was eventually known as
Haüy type
.
In 1816, William Caslon IV produced the first sans-serif printing type in England for Latin characters under the title 'Two Lines English Egyptian', where 'Two Lines English' referred to the font's body size, which equals to about 28 points. Originally cut in 1812.
The first Grotesque face complete with lower-case letters was probably cast by the Schelter & Giesecke Foundry as early as 1825.
The term
Sans-serif
was first employed in 1830 by
Figgins foundry
Stephens, Shanks & Sons Ltd.
Stephens, Shanks & Sons Ltd. was an English type foundry formed in 1933 by the merger of the Figgins Foundry with P. M. Shanks to form Stevens, Shanks. Sometime after 1971 the foundry ceased operations and all materials went to St...
.
In 1832, Thorowgood of Fann Street Foundry introduced Grotesque, which include the first commercial Latin printing type to include lowercase sans-serif letters
Other names for sans-serif
Egyptian: The term was first used by Joseph Farington

Joseph Farington

Joseph Farington was an 18th-century English landscape painter and diarist.-Life and work:Born in Leigh, Lancashire, Farington was the second of seven sons of William Farington and Esther Gilbody. His father was the rector of Warrington and vicar of Leigh...


after seeing the sans serif inscription on John Flaxman's memorial to Isaac Hawkins Brown in 1805, though today the term is commonly used to refer to slab serif

Slab serif

In typography, a slab serif typeface is a type of serif typeface characterized by thick, block-like serifs. Serif terminals may be either blunt and angular , or rounded . Slab serif typefaces generally have no bracket...


, not sans serif.
Antique: In about 1817, the Figgins foundry in London made a type with square or slab-serifs which it called 'Antique', and that name was adopted by most of the British and US typefounders. An exception was the typefounder Thorne, who confused things by marketing his Antique under the name 'Egyptian'. In France it became Egyptienne, and to worsen the confusion, the French called sans-serif type 'Antique'. Some fonts, such as Antique Olive, still carry the name.
Grotesque: It was originally coined by William Thorowgood of Fann Street Foundry, the first person to produce a sans-serif type with lower case, in 1832. The name came from the Italian word 'grottesco', meaning 'belonging to the cave'. In Germany, the name became Grotesk. German typefounders adopted the term from the nomenclature of Fann Street Foundry, which took on the meaning of cave (or grotto) art. Nevertheless, some explained the term was derived from the surprising response from the typographers.
Doric: It was the term first used by H. W. Caslon Foundry in Chiswell Street in 1870 to describe various sans-serif fonts at a time the generic name 'sans-serif' was commonly accepted. Eventually the foundry used Sans-serif in 1906. At that time, Doric referred to a certain kind of stressed sans-serif types.
Gothic: Not to be confused with blackletter

Blackletter

Blackletter, also known as Gothic script, Gothic minuscule, or Textura, was a script used throughout Western Europe from approximately 1150 to well into the 17th century. It continued to be used for the German language until the 20th century. Fraktur is a notable script of this type, and sometimes...


typeface, the term was used mainly by American type founders. The term probably derived from the architectural definition, which is neither Greek or Roman; and from the extended adjective term of 'Germany', which was the place where sans-serif typefaces became popular in 19th to 20th century. Early adopters for the term includes Miller & Richard (1863), J. & R. M. Wood (1865), Lothian, Conner, Bruce McKellar. Although the usage is now rare in the English-speaking world, the term is commonly used in Japan and South Korea.
Heiti (Chinese: ): Literally meaning 'black type', the term probably derived from the mistranslation of Gothic as blackletter typeface, even though actual blackletter fonts have serifs.
Lineale, or Linear: The term was defined by typographic historian Maximilien Vox

Maximilien Vox

Maximilien Vox was a French writer, cartoonist, illustrator, publisher, journalist, critic art theorist and historian of the French letter and typography. He was born on 16 December 1894 in Condé-sur-Noireau and died on 18 December 1974 in Lurs where he is buried. He created the VOX-ATypI...


in the VOX-ATypI classification

VOX-ATypI classification

In typography, the Vox-ATypI classification makes it possible to classify typefaces in eleven general classes. Devised by Maximilien Vox in 1954, it was adopted in 1962 by the Association Typographique Internationale and in 1967 as a British Standard, as British Standards Classification of...


to describe sans-serif types. Later, in British Standards

British Standards

British Standards are the standards produced by BSI Group which is incorporated under a Royal Charter...


Classification of Typefaces (BS 2961:1967), lineale replaced sans-serif as classification name.
Simplices: In Jean Alessandrini's désignations préliminaries (preliminary designations), simplices (plain typefaces) is used to describe sans-serif on the basis that the name 'lineal' refers to lines, whereas, in reality, all typefaces are made of lines, including those that are not lineals.
Swiss: It is used as a synonym to Sans-serif. The OpenDocument

OpenDocument

The Open Document Format for Office Applications is an XML-based file format for representing electronic documents such as spreadsheets, charts, presentations and word processing documents....


format (ISO/IEC 26300:2006) and Rich Text Format

Rich Text Format

The Rich Text Format is a proprietary document file format with published specification developed by Microsoft Corporation since 1987 for Microsoft products and for cross-platform document interchange....


can use it to specify the sans-serif generic font family name for a font used in a document.
Classification
For the purposes of type classification, sans-serif designs can be divided into four major groups:
Note that in some sans-serif fonts, such as Arial, the capital-i and lowercase-L appear identical. Verdana, however, keeps them distinct because Verdana's capital-i, as an exception,
has
serifs. Other fonts may have two horizontal bars on the capital-i, a curved tail on the lowercase-L, or both.
British Standards classification
In British Standards Classification of Typefaces (BS 2961:1967), the following are defined:
Grotesque: Lineale typefaces with 19th century origins. There is some contrast in thickness of strokes. They have squareness of curve, and curling close-set jaws. The R usually has a curled leg and the G is spurred. The ends of the curved strokes are usually horizontal. Examples include Stephenson Blake

Stephenson Blake

Stephenson Blake was a British Type foundry, based in Sheffield, England. Active from the 19th century until the 1990s, it remained the last active typefoundry in Britain.-Type Founding:...


Grotesque No. 6, Condensed Sans No. 7, Monotype Headline Bold.
Neo-grotesque: Lineale typefaces derived from the grotesque. They have less stroke contrast and are more regular in design. The jaws are more open than in the true grotesque and the g is often open-tailed. The ends of the curved strokes are usually oblique. Examples include Edel/Wotan, Univers

Univers

Univers is the name of a realist sans-serif typeface designed by Adrian Frutiger in 1954.Originally conceived and released by Deberny & Peignot in 1957, the type library was acquired in 1972 by Haas. Haas'sche Schriftgiesserei was later folded into the D...


, Helvetica

Helvetica

Helvetica is a widely used sans-serif typeface developed in 1957 by Swiss typeface designer Max Miedinger with Eduard Hoffmann.-Visual distinctive characteristics:Characteristics of this typeface are:lower case:square dot over the letter i....


.
Geometric: Lineale typefaces constructed on simple geometric shapes, circle or rectangle. Usually monoline, and often with single-storey a. Examples include Futura

Futura (typeface)

In typography, Futura is a geometric sans-serif typeface designed in 1927 by Paul Renner. It is based on geometric shapes that became representative visual elements of the Bauhaus design style of 1919–1933...


, Erbar, Eurostile

Eurostile

The Eurostile type font style is a geometric sans-serif typeface designed by Aldo Novarese in 1962. Novarese originally made Eurostile for one of the best-known Italian foundries, Nebiolo, in Turin....


.
Humanist: Lineale typefaces based on the proportions of inscriptional Roman capitals and Humanist or Garalde lower-case, rather than on early grotesques. They have some stroke contrast, with two-storey a and g. Examples include Optima

Optima

Optima is a humanist sans-serif typeface designed by Hermann Zapf between 1952 and 1955 for the D. Stempel AG foundry, Frankfurt, Germany.-Characteristics:...


, Gill Sans

Gill Sans

Gill Sans is a sans-serif typeface designed by Eric Gill.The original design appeared in 1926 when Douglas Cleverdon opened a bookshop in his home town of Bristol, where Eric Gill painted the fascia over the window in sans-serif capitals that would later be known as Gill Sans...


, Pascal.
Sans-serif analogues in non-Latin scripts
The concept of a typeface without traditional flourishes spread from the Western European typographical tradition to other scripts in the late 19th century. Like their Latin counterparts, non-Latin linear faces are popular for on-screen text due to their legibility. Sans-serif analogues are in common use for
Greek
Greek alphabet
The Greek alphabet is the script that has been used to write the Greek language since at least 730 BC . The alphabet in its classical and modern form consists of 24 letters ordered in sequence from alpha to omega...
, Cyrillic,
Hebrew
Hebrew alphabet
The Hebrew alphabet , known variously by scholars as the Jewish script, square script, block script, or more historically, the Assyrian script, is used in the writing of the Hebrew language, as well as other Jewish languages, most notably Yiddish, Ladino, and Judeo-Arabic. There have been two...
, and Chinese, Japanese, and Korean.
See also
List of sans serif typefaces
Serif

Serif

In typography, serifs are semi-structural details on the ends of some of the strokes that make up letters and symbols. A typeface with serifs is called a serif typeface . A typeface without serifs is called sans serif or sans-serif, from the French sans, meaning "without"...



East Asian sans-serif typeface
Roman type

Roman type

In typography, roman is one of the three main kinds of historical type, alongside blackletter and italic. Roman type was modelled from a European scribal manuscript style of the 1400s, based on the pairing of inscriptional capitals used in ancient Rome with Carolingian minuscules developed in the...



Italic type

Italic type

In typography, italic type is a cursive typeface based on a stylized form of calligraphic handwriting. Owing to the influence from calligraphy, such typefaces often slant slightly to the right. Different glyph shapes from roman type are also usually used—another influence from calligraphy...



Monospace
Emphasis (typography)

Emphasis (typography)

In typography, emphasis is the exaggeration of words in a text with a font in a different style from the rest of the text—to emphasize them.- Methods and use :...



The British literary spoof

Parody

A parody , in current usage, is an imitative work created to mock, comment on, or trivialise an original work, its subject, author, style, or some other target, by means of humorous, satiric or ironic imitation...


island San Serriffe

San Serriffe

San Serriffe is a fictional island nation created for April Fools' Day, 1977, by Britain's Guardian newspaper. An elaborate description of the nation, using puns and plays on words relating to typography , was reported as legitimate news, apparently fooling many readers...



Will Eisner

Will Eisner

William Erwin "Will" Eisner was an American comics writer, artist and entrepreneur. He is considered one of the most important contributors to the development of the medium and is known for the cartooning studio he founded; for his highly influential series The Spirit; for his use of comics as an...


's comic The Spirit

The Spirit

The Spirit is a crime-fighting fictional character created by writer-artist Will Eisner. He first appeared June 2, 1940 in "The Spirit Section", the colloquial name given to a 16-page Sunday supplement, distributed to 20 newspapers by the Register and Tribune Syndicate and reaching five million...


featured a female character named Sand Saref, clearly a pun on the type style.
External links