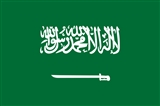 Saudi Arabia
Topics
Saudi Arabia
Timeline

Timeline
1926 Abdul-Aziz ibn Saud becomes the King of Hejaz and renames it Saudi Arabia.
1927 Treaty of Jedda: the United Kingdom recognizes the sovereignty of King Ibn Saud in the Kingdoms of Hejaz and Nejd, which later merge to become the Kingdom of Saudi Arabia.
1932 The Kingdom of Hejaz and Nejd is renamed the Kingdom of Saudi Arabia.
1938 Oil is discovered in Saudi Arabia.
1945 President Franklin D. Roosevelt meets with King Ibn Saud of Saudi Arabia aboard the USS ''Quincy'', officially starting the U.S.-Saudi diplomatic relationship.
1948 Following the demise of the British Mandate of Palestine, Egypt, Transjordan, Lebanon, Syria, Iraq and Saudi Arabia invade the territory partitioned for the Arab state by the British Mandate of Palestine thus starting the 1948 Arab-Israeli War.
1964 King Saud of Saudi Arabia is deposed by a family coup, and replaced by his half-brother King Faisal.
1973 Black September storms the Saudi embassy in Khartoum, Sudan, resulting in the assassination of three Western hostages.
1979 Grand Mosque Seizure: About 200 Sunni Muslims revolt in Saudi Arabia at the site of the Kaaba in Mecca during the pilgrimage and take about 6000 hostages. The Saudi government receives help from French special forces to put down the uprising.
1980 Saudia Flight 163, a Lockheed L-1011 TriStar burns after making an emergency landing at King Khalid International Airport in Riyadh, Saudi Arabia, killing 301 people.
1981 In Riyadh, the Gulf Cooperation Council is created between Bahrain, Kuwait, Oman, Qatar, Saudi Arabia and the United Arab Emirates.
1991 Gulf War: Ground troops cross the Saudi Arabian border and enter Iraq, thus beginning the ground phase of the war.
1991 Gulf War: An Iraqi scud missile hits an American military barracks in Dhahran, Saudi Arabia killing 28 U.S. Army Reservists from Pennsylvania.
1991 A Nationair DC-8 crashes during an emergency landing at Jeddah, Saudi Arabia, killing 261. The Canadian charter flight was ferrying Hajj pilgrims on behalf of Nigeria Airways.
1996 The Khobar Towers bombing in Saudi Arabia kills 19 U.S. servicemen.
2001 A federal grand jury in Alexandria, Virginia, indicts 13 Saudis and a Lebanese in the 1996 bombing of the Khobar Towers in Saudi Arabia that killed 19 American servicemen.
2004 251 people are trampled to death and 244 injured in a stampede at the Hajj pilgrimage in Saudi Arabia.
2005 President Maaouya Ould Sid'Ahmed Taya of Mauritania is overthrown in a military coup while attending the funeral of King Fahd in Saudi Arabia.
2006 A stampede during the Stoning the Devil ritual on the last day at the Hajj in Mina, Saudi Arabia, kills at least 362 Muslim pilgrims.
2009 Powerful storm brings 3 years worth of rain in 4 hours to Jeddah, Saudi Arabia, sparking terrible floods known as the 2009 Jeddah Floods, which kill over 150 people and sweep thousands of cars away right in the middle of Hajj in the second largest city of Saudi Arabia, Jeddah.