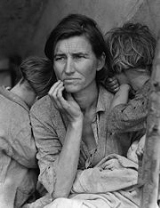 Mother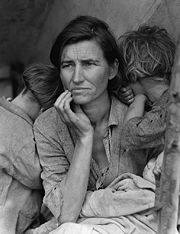 A
mother
,
mum
,
mom
,
momma
, or
mama
is a woman who has
raised
Parenting
Parenting is the process of promoting and supporting the physical, emotional, social, and intellectual development of a child from infancy to adulthood...
a
child
Child
Biologically, a child is generally a human between the stages of birth and puberty. Some vernacular definitions of a child include the fetus, as being an unborn child. The legal definition of "child" generally refers to a minor, otherwise known as a person younger than the age of majority...
, given birth to a child, and/or supplied the ovum that grew into a child. Because of the complexity and differences of a mother's social, cultural, and religious definitions and roles, it is challenging to specify a universally acceptable definition for the term. The male equivalent is a
father
Father
A father, Pop, Dad, or Papa, is defined as a male parent of any type of offspring. The adjective "paternal" refers to father, parallel to "maternal" for mother...
.
Biological mother
In the case of a
mammal
Mammal
Mammals are members of a class of air-breathing vertebrate animals characterised by the possession of endothermy, hair, three middle ear bones, and mammary glands functional in mothers with young...
such as a
human
Human
Humans are the only living species in the Homo genus...
, a pregnant
woman
Woman
A woman , pl: women is a female human. The term woman is usually reserved for an adult, with the term girl being the usual term for a female child or adolescent...
gestates a fertilized
ovum
Ovum
An ovum is a haploid female reproductive cell or gamete. Both animals and embryophytes have ova. The term ovule is used for the young ovum of an animal, as well as the plant structure that carries the female gametophyte and egg cell and develops into a seed after fertilization...
. A
fetus
Fetus
A fetus is a developing mammal or other viviparous vertebrate after the embryonic stage and before birth.In humans, the fetal stage of prenatal development starts at the beginning of the 11th week in gestational age, which is the 9th week after fertilization.-Etymology and spelling variations:The...
develops from the viable fertilized ovum or "
embryo
Embryo
An embryo is a multicellular diploid eukaryote in its earliest stage of development, from the time of first cell division until birth, hatching, or germination...
." Gestation occurs in the woman's
uterus
Uterus
The uterus or womb is a major female hormone-responsive reproductive sex organ of most mammals including humans. One end, the cervix, opens into the vagina, while the other is connected to one or both fallopian tubes, depending on the species...
from conception until the fetus (assuming it is carried to term) is sufficiently developed to be born. The woman experiences labor and gives birth. Usually, once the baby is born, the mother produces
milk
Milk
Milk is a white liquid produced by the mammary glands of mammals. It is the primary source of nutrition for young mammals before they are able to digest other types of food. Early-lactation milk contains colostrum, which carries the mother's antibodies to the baby and can reduce the risk of many...
via the
lactation
Lactation
Lactation describes the secretion of milk from the mammary glands and the period of time that a mother lactates to feed her young. The process occurs in all female mammals, however it predates mammals. In humans the process of feeding milk is called breastfeeding or nursing...
process. The mother's
breast milk
Breast milk
Breast milk, more specifically human milk, is the milk produced by the breasts of a human female for her infant offspring...
is the source of anti-bodies for the infant's
immune system
Immune system
An immune system is a system of biological structures and processes within an organism that protects against disease by identifying and killing pathogens and tumor cells. It detects a wide variety of agents, from viruses to parasitic worms, and needs to distinguish them from the organism's own...
and commonly the sole source of
nutrition
Nutrition
Nutrition is the provision, to cells and organisms, of the materials necessary to support life. Many common health problems can be prevented or alleviated with a healthy diet....
for the first year or more of the child's life.
Non-biological mother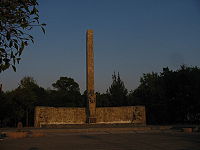 Mother
can often apply to a woman other than the biological parent, especially if she fulfills the main social role in raising the child. This is commonly either an adoptive mother or a stepmother (the biologically unrelated
wife
Wife
A wife is a female partner in a marriage. The rights and obligations of the wife regarding her spouse and others, and her status in the community and in law, varies between cultures and has varied over time.-Origin and etymology:...
of a child's
father
Father
A father, Pop, Dad, or Papa, is defined as a male parent of any type of offspring. The adjective "paternal" refers to father, parallel to "maternal" for mother...
). The term "
othermother
Othermother
For the fictional character "Other Mother", see CoralineAn othermother is a woman caring for children who are not biologically her own.- Scope :Othermothers are women, including mothers, who provide care for children who are not biologically their own...
" or "other mother" is also used in some contexts for women who provide care for a child not biologically their own in addition to the child's primary mother.
Surrogate mother
A surrogate mother is, commonly, a woman who bears an
embryo
Embryo
An embryo is a multicellular diploid eukaryote in its earliest stage of development, from the time of first cell division until birth, hatching, or germination...
, that is from another woman's fertilized ovum, to
term
Full Term
Full Term in the universities of Oxford and Cambridge refers to the eight weeks within the longer academic term during which lectures are given and students are required to be in residence...
for a couple biologically unable to have children. Thus, she carries and gives birth to a child that is she not the biological mother of. Note that this is different from a woman who becomes pregnant via
in vitro
In vitro
In vitro refers to studies in experimental biology that are conducted using components of an organism that have been isolated from their usual biological context in order to permit a more detailed or more convenient analysis than can be done with whole organisms. Colloquially, these experiments...
fertilization.
Currently, with advances in reproductive technologies, the function of biological motherhood can be split between the genetic mother (who provides the ovum) and the gestational (commonly known as a surrogate) mother (who carries the
pregnancy
Pregnancy
Pregnancy refers to the fertilization and development of one or more offspring, known as a fetus or embryo, in a woman's uterus. In a pregnancy, there can be multiple gestations, as in the case of twins or triplets...
).
Lesbian motherhood
The possibility for women in
same-sex relationship
Same-sex relationship
A same-sex relationship is a relationship between two persons of the same sex and can take many forms, from romantic and sexual, to non-romantic close relationships. The term is mainly associated with gay and lesbian people...
s to become mothers has increased over the past few decades thanks to new techniques and technology. Modern lesbian parenting originated with women who were in heterosexual relationships who later identified as lesbian as changing social conditions and attitudes provided more options and acceptance for those with homosexual orientations. Another way for lesbians to become mothers is through adopting and/or foster parenting. There is also the option of self-insemination and clinically assisted donor insemination, these are forms of
artificial insemination
Artificial insemination
Artificial insemination, or AI, is the process by which sperm is placed into the reproductive tract of a female for the purpose of impregnating the female by using means other than sexual intercourse or natural insemination...
. As fertility technology has advanced, more lesbians have become mothers through in vitro fertilization.
Social role
Mothers have historically fulfilled the primary role in raising children, but since the late 20th century, the role of the father in child care has been given greater prominence and social acceptance in some Western countries.
The social role and experience of motherhood varies greatly depending upon location. The organization
Save the Children
Save the Children
Save the Children is an internationally active non-governmental organization that enforces children's rights, provides relief and helps support children in developing countries...
has
ranked
Save the Children State of the World's Mothers report
The Save the Children State of the World's Mothers report is an annual report by the International Save the Children Alliance, which compiles statistics on the health of mothers and children and uses them to produce rankings of nations within three groupings corresponding to varying levels of...
the countries of the world, and found that
Scandinavia
Scandinavia
Scandinavia is a cultural, historical and ethno-linguistic region in northern Europe that includes the three kingdoms of Denmark, Norway and Sweden, characterized by their common ethno-cultural heritage and language. Modern Norway and Sweden proper are situated on the Scandinavian Peninsula,...
n countries are the safest places to give birth, whereas countries in
sub-Saharan Africa
Sub-Saharan Africa
Sub-Saharan Africa as a geographical term refers to the area of the African continent which lies south of the Sahara. A political definition of Sub-Saharan Africa, instead, covers all African countries which are fully or partially located south of the Sahara...
are the least safe to give birth. This study argues a mother in the bottom ten ranked countries is over 750 times more likely to die in pregnancy or childbirth, compared to a mother in the top ten ranked countries, and a mother in the bottom ten ranked countries is 28 times more likely to
see her child die
Infant mortality
Infant mortality is defined as the number of infant deaths per 1000 live births. Traditionally, the most common cause worldwide was dehydration from diarrhea. However, the spreading information about Oral Re-hydration Solution to mothers around the world has decreased the rate of children dying...
before reaching their first birthday.
Mothers are more likely than fathers to encourage assimilative and communion-enhancing patterns in their children. Mothers are more likely than fathers to acknowledge their children's contributions in conversation. The way mothers speak to their children is better suited to support very young children in their efforts to understand speech (in context of the reference English) than fathers.
Since the 1970s, in vitro fertilization has made pregnancy possible at ages well beyond "natural" limits, generating ethical controversy and forcing significant changes in the social meaning of motherhood. This is, however a position highly biased by Western world locality: outside the Western world, in-vitro fertilization has far less prominence, importance or currency compared to primary, basic healthcare, women's basic health, reducing infant mortality and the prevention of life-threatening diseases such as polio,
typhus
Typhus
Epidemic typhus is a form of typhus so named because the disease often causes epidemics following wars and natural disasters...
and
malaria
Malaria
Malaria is a mosquito-borne infectious disease of humans and other animals caused by eukaryotic protists of the genus Plasmodium. The disease results from the multiplication of Plasmodium parasites within red blood cells, causing symptoms that typically include fever and headache, in severe cases...
.
Also around the 1970s, Western attitudes towards the role of women and mothers in society began to change. Females were given more opportunities within the workforce and this resulted in more females becoming mothers for the first time at a later age. This trend peaked within the 1990s, but has since returned to a more traditional view point of fathers being the main breadwinner and mothers taking responsibility for the home and children.
US motherhood statistics
Assorted and non-inclusive statistics on motherhood from the US Census Bureau:
Religious
Nearly all world religions define tasks or roles for mothers through either
religious law
Religious law
In some religions, law can be thought of as the ordering principle of reality; knowledge as revealed by a God defining and governing all human affairs. Law, in the religious sense, also includes codes of ethics and morality which are upheld and required by the God...
or through the deification or
glorification
Glorification
-Catholicism:For the process by which the Roman Catholic Church or Anglican Communion grants official recognition to someone as a saint, see canonization.-Eastern Orthodox Church:...
of mothers who served in substantial religious events. There are many examples of religious law relating to mothers and women.
Major world religions which have specific religious law or
scriptural canon
Biblical canon
A biblical canon, or canon of scripture, is a list of books considered to be authoritative as scripture by a particular religious community. The term itself was first coined by Christians, but the idea is found in Jewish sources. The internal wording of the text can also be specified, for example...
regarding mothers include: Christians, Jews, and
Muslims
Gender roles in Islam
In Islam, the sexes are considered equal before God in the complementarian sense. Allah says in verse 13 of chapter 49 in the Holy Qu'ran: "O mankind! We have created you from a male and a female, and made you into nations and tribes, that you may know one another. Verily, the most honourable of...
. Some examples of glorification or deification include the
Madonna
Mary (mother of Jesus)
Mary , commonly referred to as "Saint Mary", "Mother Mary", the "Virgin Mary", the "Blessed Virgin Mary", or "Mary, Mother of God", was a Jewish woman of Nazareth in Galilee...
or
Blessed Virgin Mother Mary
for Catholics, the
Hindu
Hindu
Hindu refers to an identity associated with the philosophical, religious and cultural systems that are indigenous to the Indian subcontinent. As used in the Constitution of India, the word "Hindu" is also attributed to all persons professing any Indian religion...
Mother Goddess, or
Demeter
Demeter
In Greek mythology, Demeter is the goddess of the harvest, who presided over grains, the fertility of the earth, and the seasons . Her common surnames are Sito as the giver of food or corn/grain and Thesmophoros as a mark of the civilized existence of agricultural society...
of ancient Greek pre-Christian belief.
Synonyms and translations
The proverbial "first word" of an infant often sounds like "ma" or "mama." This strong association of that sound with "mother" has persisted in nearly every language on earth, countering the natural localization of language.
Familiar or colloquial terms for
mother
in English are: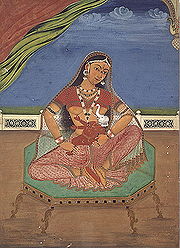 In many other languages, similar pronunciations apply:
Famous motherhood figures