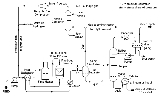 Hydrodesulfurization
Hydrodesulfurization
is a catalytic chemical process widely used to remove
sulfur
Sulfur
Sulfur or sulphur is the chemical element with atomic number 16. In the periodic table it is represented by the symbol S. It is an abundant, multivalent non-metal. Under normal conditions, sulfur atoms form cyclic octatomic molecules with chemical formula S8. Elemental sulfur is a bright yellow...
(S) from
natural gas
Natural gas
Natural gas is a naturally occurring gas mixture consisting primarily of methane, typically with 0–20% higher hydrocarbons . It is found associated with other hydrocarbon fuel, in coal beds, as methane clathrates, and is an important fuel source and a major feedstock for fertilizers.Most natural...
and from
refined petroleum products
Oil refinery
An oil refinery or petroleum refinery is an industrial process plant where crude oil is processed and refined into more useful petroleum products, such as gasoline, diesel fuel, asphalt base, heating oil, kerosene, and liquefied petroleum gas...
such as
gasoline or petrol
Gasoline
Gasoline , or petrol , is a toxic, translucent, petroleum-derived liquid that is primarily used as a fuel in internal combustion engines. It consists mostly of organic compounds obtained by the fractional distillation of petroleum, enhanced with a variety of additives. Some gasolines also contain...
,
jet fuel
Jet fuel
Jet fuel is a type of aviation fuel designed for use in aircraft powered by gas-turbine engines. It is clear to straw-colored in appearance. The most commonly used fuels for commercial aviation are Jet A and Jet A-1 which are produced to a standardized international specification...
,
kerosene
Kerosene
Kerosene, sometimes spelled kerosine in scientific and industrial usage, also known as paraffin or paraffin oil in the United Kingdom, Hong Kong, Ireland and South Africa, is a combustible hydrocarbon liquid. The name is derived from Greek keros...
, diesel fuel, and
fuel oil
Fuel oil
Fuel oil is a fraction obtained from petroleum distillation, either as a distillate or a residue. Broadly speaking, fuel oil is any liquid petroleum product that is burned in a furnace or boiler for the generation of heat or used in an engine for the generation of power, except oils having a flash...
s. The purpose of removing the sulfur is to reduce the
sulfur dioxide
Sulfur dioxide
Sulfur dioxide is the chemical compound with the formula . It is released by volcanoes and in various industrial processes. Since coal and petroleum often contain sulfur compounds, their combustion generates sulfur dioxide unless the sulfur compounds are removed before burning the fuel...
emissions that result from using those fuels in automotive vehicles,
aircraft
Aircraft
An aircraft is a vehicle that is able to fly by gaining support from the air, or, in general, the atmosphere of a planet. An aircraft counters the force of gravity by using either static lift or by using the dynamic lift of an airfoil, or in a few cases the downward thrust from jet engines.Although...
, railroad locomotives, ships, gas or oil burning power plants, residential and industrial furnaces, and other forms of fuel
combustion
Combustion
Combustion or burning is the sequence of exothermic chemical reactions between a fuel and an oxidant accompanied by the production of heat and conversion of chemical species. The release of heat can result in the production of light in the form of either glowing or a flame...
.
Another important reason for removing sulfur from the
naphtha
Naphtha
Naphtha normally refers to a number of different flammable liquid mixtures of hydrocarbons, i.e., a component of natural gas condensate or a distillation product from petroleum, coal tar or peat boiling in a certain range and containing certain hydrocarbons. It is a broad term covering among the...
streams within a petroleum refinery is that sulfur, even in extremely low concentrations,
poisons
Catalyst poisoning
Catalyst poisoning refers to the effect that a catalyst can be 'poisoned' if it reacts with another compound that bonds chemically to its active surface sites. This effectively reduces the usefulness of the catalyst...
the
noble metal
Noble metal
Noble metals are metals that are resistant to corrosion and oxidation in moist air, unlike most base metals. They tend to be precious, often due to their rarity in the Earth's crust...
catalysts (
platinum
Platinum
Platinum is a chemical element with the chemical symbol Pt and an atomic number of 78. Its name is derived from the Spanish term platina del Pinto, which is literally translated into "little silver of the Pinto River." It is a dense, malleable, ductile, precious, gray-white transition metal...
and
rhenium
Rhenium
Rhenium is a chemical element with the symbol Re and atomic number 75. It is a silvery-white, heavy, third-row transition metal in group 7 of the periodic table. With an average concentration of 1 part per billion , rhenium is one of the rarest elements in the Earth's crust. The free element has...
) in the
catalytic reforming
Catalytic reforming
Catalytic reforming is a chemical process used to convert petroleum refinery naphthas, typically having low octane ratings, into high-octane liquid products called reformates which are components of high-octane gasoline...
units that are subsequently used to upgrade the
octane rating
Octane rating
Octane rating or octane number is a standard measure of the anti-knock properties of a motor or aviation fuel. The higher the octane number, the more compression the fuel can withstand before detonating...
of the naphtha streams.
The industrial hydrodesulfurization processes include facilities for the capture and removal of the resulting
hydrogen sulfide
Hydrogen sulfide
Hydrogen sulfide is the chemical compound with the formula . It is a colorless, very poisonous, flammable gas with the characteristic foul odor of expired eggs perceptible at concentrations as low as 0.00047 parts per million...
gas. In
petroleum refineries
Oil refinery
An oil refinery or petroleum refinery is an industrial process plant where crude oil is processed and refined into more useful petroleum products, such as gasoline, diesel fuel, asphalt base, heating oil, kerosene, and liquefied petroleum gas...
, the hydrogen sulfide gas is then subsequently converted into byproduct elemental sulfur or
sulfuric acid
Sulfuric acid
Sulfuric acid is a strong mineral acid with the molecular formula . Its historical name is oil of vitriol. Pure sulfuric acid is a highly corrosive, colorless, viscous liquid. The salts of sulfuric acid are called sulfates...
. In fact, the vast majority of the 64,000,000 metric tons of sulfur produced worldwide in 2005 was byproduct sulfur from refineries and other hydrocarbon processing plants.
An HDS unit in the petroleum refining industry is also often referred to as a
hydrotreater
.
History
Although reactions involving catalytic hydrogenation of organic substances were known prior to 1897, the property of finely divided nickel to catalyze the fixation of hydrogen on hydrocarbon (
ethylene
Ethylene
Ethylene is a gaseous organic compound with the formula . It is the simplest alkene . Because it contains a carbon-carbon double bond, ethylene is classified as an unsaturated hydrocarbon. Ethylene is widely used in industry and is also a plant hormone...
,
benzene
Benzene
Benzene is an organic chemical compound. It is composed of 6 carbon atoms in a ring, with 1 hydrogen atom attached to each carbon atom, with the molecular formula C6H6....
) double bonds was discovered by the French
chemist
Chemist
A chemist is a scientist trained in the study of chemistry. Chemists study the composition of matter and its properties such as density and acidity. Chemists carefully describe the properties they study in terms of quantities, with detail on the level of molecules and their component atoms...
Paul Sabatier
Paul Sabatier (chemist)
Paul Sabatier FRS was a French chemist, born at Carcassonne. He taught science classes most of his life before he became Dean of the Faculty of Science at the University of Toulouse in 1905....
. Thus, he found that unsaturated hydrocarbons in the vapor phase could be converted into saturated hydrocarbons by using hydrogen and a catalytic metal. His work was the foundation of the modern catalytic hydrogenation process.
Soon after Sabatier's work, a German chemist,
Wilhelm Normann
Wilhelm Normann
Wilhelm Normann was a German chemist who introduced the hydrogenation of fats in 1901, creating what later became known as trans fats...
, found that catalytic hydrogenation could be used to convert unsaturated fatty acids or glycerides in the liquid phase into saturated ones. He was awarded a patent in Germany in 1902 and in Britain in 1903, which was the beginning of what is now a worldwide industry.
In the mid-1950s, the first
noble metal
Noble metal
Noble metals are metals that are resistant to corrosion and oxidation in moist air, unlike most base metals. They tend to be precious, often due to their rarity in the Earth's crust...
catalytic reforming process (the Platformer process) was commercialized. At the same time, the catalytic hydrodesulfurization of the naphtha feed to such reformers was also commercialized. In the decades that followed, various proprietary catalytic hydrodesulfurization processes, such as the one depicted in the
flow diagram
Process Flow diagram
A process flow diagram is a diagram commonly used in engineering to indicate the general flow of plant processes and equipment.The PFD displays the relationship between major equipment of a plant facility and does not show minor details such as piping details and designations...
below, have been commercialized. Currently, virtually all of the petroleum refineries worldwide have one or more HDS units.
By 2006, miniature microfluidic HDS units had been implemented for treating
JP-8
JP-8
JP-8, or JP8 is a jet fuel, specified and used widely by the US military. It is specified by MIL-DTL-83133 and British Defence Standard 91-87, and similar to commercial aviation's Jet-A....
jet fuel to produce clean feed stock for a
fuel cell
Fuel cell
A fuel cell is a device that converts the chemical energy from a fuel into electricity through a chemical reaction with oxygen or another oxidizing agent. Hydrogen is the most common fuel, but hydrocarbons such as natural gas and alcohols like methanol are sometimes used...
hydrogen reformer. By 2007, this had been integrated into an operating 5 kW fuel cell generation system.
The process chemistry
Hydrogenation
Hydrogenation
Hydrogenation, to treat with hydrogen, also a form of chemical reduction, is a chemical reaction between molecular hydrogen and another compound or element, usually in the presence of a catalyst. The process is commonly employed to reduce or saturate organic compounds. Hydrogenation typically...
is a class of chemical reactions in which the net result is the addition of
hydrogen
Hydrogen
Hydrogen is the chemical element with atomic number 1. It is represented by the symbol H. With an average atomic weight of , hydrogen is the lightest and most abundant chemical element, constituting roughly 75% of the Universe's chemical elemental mass. Stars in the main sequence are mainly...
(H).
Hydrogenolysis
Hydrogenolysis
Hydrogenolysis is a chemical reaction whereby a carbon–carbon or carbon–heteroatom single bond is cleaved or undergoes "lysis" by hydrogen. The heteroatom may vary, but it usually is oxygen, nitrogen, or sulfur. A related reaction is hydrogenation, where hydrogen is added to the molecule, without...
is a type of hydrogenation and results in the cleavage of the C-X
chemical bond
Chemical bond
A chemical bond is an attraction between atoms that allows the formation of chemical substances that contain two or more atoms. The bond is caused by the electromagnetic force attraction between opposite charges, either between electrons and nuclei, or as the result of a dipole attraction...
, where C is a
carbon
Carbon
Carbon is the chemical element with symbol C and atomic number 6. As a member of group 14 on the periodic table, it is nonmetallic and tetravalent—making four electrons available to form covalent chemical bonds...
atom and X is a sulfur,
nitrogen
Nitrogen
Nitrogen is a chemical element that has the symbol N, atomic number of 7 and atomic mass 14.00674 u. Elemental nitrogen is a colorless, odorless, tasteless, and mostly inert diatomic gas at standard conditions, constituting 78.08% by volume of Earth's atmosphere...
(N) or
oxygen
Oxygen
Oxygen is the element with atomic number 8 and represented by the symbol O. Its name derives from the Greek roots ὀξύς and -γενής , because at the time of naming, it was mistakenly thought that all acids required oxygen in their composition...
(O) atom. The net result of a hydrogenolysis reaction is the formation of C-H and H-X chemical bonds. Thus, hydrodesulfurization is a hydrogenolysis reaction. Using
ethanethiol
Ethanethiol
Ethanethiol is an organic compound with the formula CH3CH2SH. It consists of an ethyl group, CH3CH2, attached to a thiol group, SH. Its structure parallels that of ethanol, but with S instead of O. The presence of S leads to many different properties, most notably the infamous odour of EtSH...
, a sulfur compound present in some petroleum products, as an example, the hydrodesulfurization reaction can be simply expressed as
| | | |
| --- | --- | --- |
| C2H5SH + H2 | → | C2H6 + H2S |
For the mechanistic aspects of, and the catalysts used in this reaction see the section catalysts and mechanisms
Process description
In an industrial hydrodesulfurization unit, such as in a refinery, the hydrodesulfurization reaction takes place in a fixed-bed
reactor
Chemical reactor
In chemical engineering, chemical reactors are vessels designed to contain chemical reactions. The design of a chemical reactor deals with multiple aspects of chemical engineering. Chemical engineers design reactors to maximize net present value for the given reaction...
at elevated temperatures ranging from 300 to 400 °C and elevated pressures ranging from 30 to 130
atmosphere
Atmosphere (unit)
The standard atmosphere is an international reference pressure defined as 101325 Pa and formerly used as unit of pressure. For practical purposes it has been replaced by the bar which is 105 Pa...
s of absolute pressure, typically in the presence of a catalyst consisting of an alumina base impregnated with
cobalt
Cobalt
Cobalt is a chemical element with symbol Co and atomic number 27. It is found naturally only in chemically combined form. The free element, produced by reductive smelting, is a hard, lustrous, silver-gray metal....
and
molybdenum
Molybdenum
Molybdenum , is a Group 6 chemical element with the symbol Mo and atomic number 42. The name is from Neo-Latin Molybdaenum, from Ancient Greek , meaning lead, itself proposed as a loanword from Anatolian Luvian and Lydian languages, since its ores were confused with lead ores...
(usually called a CoMo catalyst). Occasionally, a combination of
nickel
Nickel
Nickel is a chemical element with the chemical symbol Ni and atomic number 28. It is a silvery-white lustrous metal with a slight golden tinge. Nickel belongs to the transition metals and is hard and ductile...
and
molybdenum
Molybdenum
Molybdenum , is a Group 6 chemical element with the symbol Mo and atomic number 42. The name is from Neo-Latin Molybdaenum, from Ancient Greek , meaning lead, itself proposed as a loanword from Anatolian Luvian and Lydian languages, since its ores were confused with lead ores...
(called NiMo) is used, in addition to the CoMo catalyst, for specific difficult-to-treat feed stocks, such as those containing a high level of chemically bound nitrogen.
The image below is a schematic depiction of the equipment and the process flow streams in a typical refinery HDS unit.
The liquid feed (at the bottom left in the diagram) is pumped up to the required elevated pressure and is joined by a stream of hydrogen-rich recycle gas. The resulting liquid-gas mixture is preheated by flowing through a
heat exchanger
Heat exchanger
A heat exchanger is a piece of equipment built for efficient heat transfer from one medium to another. The media may be separated by a solid wall, so that they never mix, or they may be in direct contact...
. The preheated feed then flows through a
fired heater
Furnace
A furnace is a device used for heating. The name derives from Latin fornax, oven.In American English and Canadian English, the term furnace on its own is generally used to describe household heating systems based on a central furnace , and sometimes as a synonym for kiln, a device used in the...
where the feed mixture is totally vaporized and heated to the required elevated temperature before entering the reactor and flowing through a fixed-bed of catalyst where the hydrodesulfurization reaction takes place.
The hot reaction products are partially cooled by flowing through the heat exchanger where the reactor feed was preheated and then flows through a water-cooled heat exchanger before it flows through the pressure controller (PC) and undergoes a pressure reduction down to about 3 to 5 atmospheres. The resulting mixture of liquid and gas enters the gas separator
vessel
Pressure vessel
A pressure vessel is a closed container designed to hold gases or liquids at a pressure substantially different from the ambient pressure.The pressure differential is dangerous and many fatal accidents have occurred in the history of their development and operation. Consequently, their design,...
at about 35 °C and 3 to 5 atmospheres of absolute pressure.
Most of the hydrogen-rich gas from the gas separator vessel is recycle gas, which is routed through an
amine contactor
Amine gas treating
Amine gas treating, also known as gas sweetening and acid gas removal, refers to a group of processes that use aqueous solutions of various alkylamines to remove hydrogen sulfide and carbon dioxide from gases...
for removal of the reaction product that it contains. The -free hydrogen-rich gas is then recycled back for reuse in the reactor section. Any excess gas from the gas separator vessel joins the
sour gas
Sour gas
Sour gas is natural gas or any other gas containing significant amounts of hydrogen sulfide . Natural gas is usually considered sour if there are more than 5.7 milligrams of H2S per cubic meter of natural gas, which is equivalent to approximately 4 ppm by volume...
from the stripping of the reaction product liquid.
The liquid from the gas separator vessel is routed through a
reboiled
Reboiler
Reboilers are heat exchangers typically used to provide heat to the bottom of industrial distillation columns. They boil the liquid from the bottom of a distillation column to generate vapors which are returned to the column to drive the distillation separation....
stripper
distillation
Continuous distillation
Continuous distillation, a form of distillation, is an ongoing separation in which a mixture is continuously fed into the process and separated fractions are removed continuously as output streams. A distillation is the separation or partial separation of a liquid feed mixture into components or...
tower. The bottoms product from the stripper is the final desulfurized liquid product from hydrodesulfurization unit.
The overhead sour gas from the stripper contains hydrogen,
methane
Methane
Methane is a chemical compound with the chemical formula . It is the simplest alkane, the principal component of natural gas, and probably the most abundant organic compound on earth. The relative abundance of methane makes it an attractive fuel...
,
ethane
Ethane
Ethane is a chemical compound with chemical formula C2H6. It is the only two-carbon alkane that is an aliphatic hydrocarbon. At standard temperature and pressure, ethane is a colorless, odorless gas....
,
hydrogen sulfide
Hydrogen sulfide
Hydrogen sulfide is the chemical compound with the formula . It is a colorless, very poisonous, flammable gas with the characteristic foul odor of expired eggs perceptible at concentrations as low as 0.00047 parts per million...
,
propane
Propane
Propane is a three-carbon alkane with the molecular formula , normally a gas, but compressible to a transportable liquid. A by-product of natural gas processing and petroleum refining, it is commonly used as a fuel for engines, oxy-gas torches, barbecues, portable stoves, and residential central...
, and, perhaps, some
butane
Butane
Butane is a gas with the formula C4H10 that is an alkane with four carbon atoms. The term may refer to any of two structural isomers, or to a mixture of them: in the IUPAC nomenclature, however, butane refers only to the unbranched n-butane isomer; the other one being called "methylpropane" or...
and heavier components. That sour gas is sent to the refinery's central gas processing plant for removal of the hydrogen sulfide in the refinery's main
amine gas treating
Amine gas treating
Amine gas treating, also known as gas sweetening and acid gas removal, refers to a group of processes that use aqueous solutions of various alkylamines to remove hydrogen sulfide and carbon dioxide from gases...
unit and through a series of distillation towers for recovery of propane, butane and
pentane
Pentane
Pentane is an organic compound with the formula C5H12 — that is, an alkane with five carbon atoms. The term may refer to any of three structural isomers, or to a mixture of them: in the IUPAC nomenclature, however, pentane means exclusively the n-pentane isomer; the other two being called...
or heavier components. The residual hydrogen, methane, ethane, and some propane is used as refinery fuel gas. The hydrogen sulfide removed and recovered by the amine gas treating unit is subsequently converted to elemental sulfur in a
Claus process
Claus process
The Claus process is the most significant gas desulfurizing process, recovering elemental sulfur from gaseous hydrogen sulfide. First patented in 1883 by the scientist Carl Friedrich Claus, the Claus process has become the industry standard....
unit or to sulfuric acid in a
wet sulfuric acid process
Wet sulfuric acid process
The wet sulfuric acid process is one of the key gas desulfurization processes on the market today. Since the Danish catalyst company Haldor Topsoe introduced and patented this technology in the late 1980s, it has been recognised as an efficient process for recovering sulfur from various process...
or in the conventional
Contact Process
Contact process
The contact process is the current method of producing sulphuric acid in the high concentrations needed for industrial processes. Platinum was formerly employed as a catalyst for the reaction, but as it is susceptible to poisoning by arsenic impurities in the sulfur feedstock, vanadium oxide is...
.
Note that the above description assumes that the HDS unit feed contains no olefins. If the feed does contain olefins (for example, the feed is a naphtha derived from a refinery fluid catalytic cracker (FCC) unit), then the overhead gas from the HDS stripper may also contain some ethene, propene, butenes and pentenes, or heavier components.
It should also be noted that the amine solution to and from the recycle gas contactor comes from and is returned to the refinery's main amine gas treating unit.
Sulfur compounds in refinery HDS feedstocks
The refinery HDS feedstocks (naphtha, kerosene, diesel oil, and heavier oils) contain a wide range of
organic
Organic compound
An organic compound is any member of a large class of gaseous, liquid, or solid chemical compounds whose molecules contain carbon. For historical reasons discussed below, a few types of carbon-containing compounds such as carbides, carbonates, simple oxides of carbon, and cyanides, as well as the...
sulfur compounds, including thiols, thiophenes, organic sulfides and disulfides, and many others. These organic sulfur compounds are products of the degradation of sulfur containing biological components, present during the natural formation of the
fossil fuel
Fossil fuel
Fossil fuels are fuels formed by natural processes such as anaerobic decomposition of buried dead organisms. The age of the organisms and their resulting fossil fuels is typically millions of years, and sometimes exceeds 650 million years...
, petroleum crude oil.
When the HDS process is used to desulfurize a refinery naphtha, it is necessary to remove the total sulfur down to the parts per million range or lower in order to prevent poisoning the noble metal catalysts in the subsequent catalytic reforming of the naphthas.
When the process is used for desulfurizing diesel oils, the latest environmental regulations in the United States and Europe, requiring what is referred to as
ultra-low sulfur diesel
(ULSD), in turn requires that very deep hydrodesulfurization is needed. In the very early 2000s, the governmental regulatory limits for highway vehicle diesel was within the range of 300 to 500 ppm by weight of total sulfur. As of 2006, the total sulfur limit for highway diesel is in the range of 15 to 30 ppm by weight.
Thiophenes
A family of substrates that are particularly common in petroleum are the aromatic sulfur-containing heterocycles called thiophenes. Many kinds of thiophenes occur in petroleum ranging from thiophene itself to more condensed derivatives called
benzothiophene
Benzothiophene
Benzothiophene is an aromatic organic compound with a molecular formula C8H6S and an odor similar to naphthalene . It occurs naturally as a constituent of petroleum-related deposits such as lignite tar. Benzothiophene has no household use...
s and
dibenzothiophene
Dibenzothiophene
Dibenzothiophene is the organosulfur compound consisting of two benzene rings fused to a central thiophene ring. It is a colourless solid that is chemically somewhat similar to anthracene...
s.
Thiophene
Thiophene
Thiophene is a heterocyclic compound with the formula C4H4S. Consisting of a flat five-membered ring, it is aromatic as indicated by its extensive substitution reactions. Related to thiophene are benzothiophene and dibenzothiophene, containing the thiophene ring fused with one and two benzene...
itself and its alkyl derivatives are easier to hydrogenolyse, whereas dibenzothiophene, especially its 4,6-disubstituted derivatives, are considered the most challenging substrates. Benzothiophenes are midway between the simple thiophenes and dibenzothiophenes in their susceptibility to HDS.
Catalysts and mechanisms
The main HDS catalysts are based on
molybdenum disulfide
Molybdenum disulfide
Molybdenum disulfide is the inorganic compound with the formula MoS2. This black crystalline sulfide of molybdenum occurs as the mineral molybdenite. It is the principal ore from which molybdenum metal is extracted. The natural amorphous form is known as the rarer mineral jordisite. MoS2 is less...
together with smaller amounts of other metals. The nature of the sites of catalytic activity remains an active area of investigation, but it is generally assumed basal planes of the structure are not relevant to catalysis, rather the edges or rims of these sheet. At the edges of the crystallites, the molybdenum centre can stabilize a coordinatively unsaturated site (CUS), also known as an anion vacancy. Substrates, such as thiophene, bind to this site and undergo a series a reactions that result in both C-S scission and C=C hydrogenation. Thus, the hydrogen serves multiple roles—generation of anion vacancy by removal of sulfide, hydrogenation, and hydrogenolysis. A simplified diagram for the cycle is shown:
Catalysts
Most metals catalyse HDS, but it is those at the middle of the transition metal series that are most active. Ruthenium disulfide appears to be the single most active catalyst, but binary combinations of cobalt and molybdenum are also highly active. Aside from the basic cobalt-modified MoS
2
catalyst, nickel and tungsten are also used, depending on the nature of the feed. For example, Ni-W catalysts are more effective for hydrodenitrification (HDN).
Supports
Metal sulfides are "supported" on materials with high surface areas. A typical support for HDS catalyst is γ-alumina. The support allows the more expensive catalyst to be more widely distributed, giving rise to a larger fraction of the that is catalytically active. The interaction between the support and the catalyst is an area of intense interest, since the support is often not fully inert but participates in the catalysis.
Other uses
The basic hydrogenolysis reaction has a number of uses other than hydrodesulfurization.
Hydrodenitrogenation
The hydrogenolysis reaction is also used to reduce the nitrogen content of a petroleum stream in a process referred to as
hydrodenitrogenation
(HDN). The process flow is the same as that for an HDS unit.
Using
pyridine
Pyridine
Pyridine is a basic heterocyclic organic compound with the chemical formula C5H5N. It is structurally related to benzene, with one C-H group replaced by a nitrogen atom...
, a nitrogen compound present in some petroleum fractionation products, as an example, the hydrodenitrogenation reaction has been postulated as occurring in three steps:
| | | | | | | |
| --- | --- | --- | --- | --- | --- | --- |
| C5H5N + 5H2 | → | C5H11N + 2H2 | → | C5H11NH2 + H2 | → | C5H12 + NH3 |
and the overall reaction may be simply expressed as:
| | | |
| --- | --- | --- |
| C5H5N + 5H2 | → | C5H12 + NH3 |
Many HDS units for desulfurizing naphthas within petroleum refineries are actually simultaneously denitrogenating to some extent as well.
Saturation of olefins
The hydrogenolysis reaction may also be used to
saturate
Saturation (chemistry)
In chemistry, saturation has six different meanings, all based on reaching a maximum capacity...
or convert olefins (alkenes) into paraffins (alkanes). The process used is the same as for an HDS unit.
As an example, the saturation of the olefin, pentene, can be simply expressed as:
| | | |
| --- | --- | --- |
| C5H10 + H2 | → | C5H12 |
Some hydrogenolysis units within a petroleum refinery or a petrochemical plant may be used solely for the saturation of olefins or they may be used for simultaneously desulfurizing as well as denitrogenating and saturating olefins to some extent.
Hydrogenation in the food industry
The food industry uses hydrogenation to completely or partially
saturate
Saturated fat
Saturated fat is fat that consists of triglycerides containing only saturated fatty acids. Saturated fatty acids have no double bonds between the individual carbon atoms of the fatty acid chain. That is, the chain of carbon atoms is fully "saturated" with hydrogen atoms...
the
unsaturated
Unsaturated fat
An unsaturated fat is a fat or fatty acid in which there is at least one double bond within the fatty acid chain. A fat molecule is monounsaturated if it contains one double bond, and polyunsaturated if it contains more than one double bond. Where double bonds are formed, hydrogen atoms are...
fatty acids in liquid
vegetable fats and oils
Vegetable fats and oils
Vegetable fats and oils are lipid materials derived from plants. Physically, oils are liquid at room temperature, and fats are solid. Chemically, both fats and oils are composed of triglycerides, as contrasted with waxes which lack glycerin in their structure...
to convert them into solid or semi-solid fats, such as those in
margarine
Margarine
Margarine , as a generic term, can indicate any of a wide range of butter substitutes, typically composed of vegetable oils. In many parts of the world, the market share of margarine and spreads has overtaken that of butter...
and
shortening
Shortening
Shortening is any fat that is solid at room temperature and used to make crumbly pastry. The reason it is called shortening is because it prevents cross-linkage between gluten molecules. Cross linking is what causes doughs to be sticky. Seeing as cake is not meant to be sticky, shortening is used...
.
Desulfurization technology research
Hundreds of research publications appear annually on HDS technologies. Illustrative of the range of ideas being discussed are reports on ultrasonically assisted desulfurization.
External links