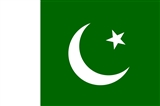 Pakistan
Topics
Pakistan
Timeline

Timeline
1887 The founder of Pakistan, Quaid-i-Azam Muhammad Ali Jinnah, joins Sindh-Madrasa-tul-Islam, Karachi.
1893 The treaty of the Durand Line is signed between present day Pakistan and fghanistan
1906 The All India Muslim League is founded in Dacca, East Bengal, British India Empire, which later laid down the foundations of Pakistan.
1930 Sir Muhammad Iqbal's presidential address in Allahabad introduces the Two-Nation Theory and outlines a vision for the creation of Pakistan.
1933 The name Pakistan is coined by Choudhary Rehmat Ali Khan and is accepted by the Indian Muslims who then thereby adopted it further for the Pakistan Movement seeking independence.
1935 A 7.7 Mw earthquake destroys Quetta in modern-day Pakistan: 40,000 dead.
1947 The "Indian Independence Bill" is presented before British House of Commons, suggesting bifurcation of British India into two sovereign countries – India and Pakistan.
1947 The Viceroy of India says the people of the North-West Frontier Province overwhelmingly voted the previous day to join Pakistan rather than India.
1947 Pakistan gains Independence from the British Indian Empire and joins the Commonwealth of Nations.
1947 Founder of Pakistan, Muhammad Ali Jinnah is sworn in as first Governor General of Pakistan in Karachi.
1948 Muhammad Ali Jinnah (Quaid-i-Azam) inaugurates Pakistan's central bank, the State Bank of Pakistan.
1948 Pakistan issues its first set of Postage stamps, bearing images of the Constituent Assembly, the Jinnah International Airport (Quaid-e-Azam International Airport), and the Shahi Fort.
1949 United Nations cease-fire takes effect in Kashmir from one minute before midnight. War between India and Pakistan stops accordingly.
1950 India and Pakistan sign the Liaquat-Nehru Pact.
1950 A barge containing munitions destined for Pakistan explodes in the harbor at South Amboy, New Jersey, devastating the city.
1950 Pakistan joins the International Monetary Fund and the International Bank.
1953 A Canadian Pacific Airlines De Havilland Comet crashes in Karachi, Pakistan killing 11.
1953 The Constituent Assembly of Pakistan names the country The Islamic Republic of Pakistan.
1954 Constituent Assembly of Pakistan decides Urdu and Bengali to be national languages of Pakistan.
1954 Radio Pakistan broadcasts the National Anthem of Pakistan for the first time.
1956 Pakistan becomes the first Islamic republic in the world. (Republic Day in Pakistan)
1957 Iskander Mirza of Pakistan lays the foundation-stone of the Guddu Barrage.
1965 Pakistan's Space and Upper Atmosphere Research Commission (SUPARCO) successfully launches its seventh rocket in its ''Rehber'' series.
1965 War of 1965: India retaliates following Pakistan's failed Operation Grand Slam which resulted in the Indo-Pakistani War of 1965 that is ended following the signing of the Tashkent Declaration.
1965 The Indo-Pakistani War of 1965 (also known as the Second Kashmir War) between India and Pakistan over Kashmir, ends after the UN calls for a cease-fire.
1965 Pakistan's Islamic Ideology Advisory Committee recommends that Islamic Studies be made a compulsory subject for Muslim students from primary to graduate level.
1966 Pakistan suggests a six-point agenda with Kashmir after the Indo-Pakistani War of 1965.
1970 The first ever general election on the basis of direct adult franchise is held in Pakistan for 313 National Assembly seats.
1971 East Pakistan declares its independence from Pakistan to form People's Republic of Bangladesh and the Bangladesh Liberation War begins.
1971 Indian troops, partly aided by Mukti Bahini (Bengali guerrillas), defeat the Pakistan army in the Battle of Garibpur.
1971 The Indian Army recaptures part of Kashmir occupied forcibly by Pakistan.
1971 Indo-Pakistani War of 1971: Pakistan launches pre-emptive strike against India and a full scale war begins claiming hundreds of lives.
1971 The United Nations Security Council calls an emergency session to consider the deteriorating situation between India and Pakistan.
1971 Pakistan severs diplomatic relations with India following New Delhi's recognition of Bangladesh.
1972 Sheikh Mujibur Rahman returns to the newly independent Bangladesh as president after spending over nine months in prison in Pakistan.
1972 Pakistan withdraws from the Commonwealth of Nations.
1973 The constitution of 1973 comes into effect in Pakistan
1974 The Prime Minister of Pakistan Zulfikar Ali Bhutto inaugurates Lahore Dry port.
1976 The United Nations General Assembly adopts Pakistan's resolution on security of non-Nuclear States.
1977 Military coup in Pakistan: Zulfiqar Ali Bhutto, the first elected Prime Minister of Pakistan, is overthrown.
1977 Military coup in Pakistan: Zulfiqar Ali Bhutto, the first elected Prime Minister of Pakistan, is overthrown.
1979 President Zulfikar Ali Bhutto of Pakistan is executed.
1979 The United States Embassy in Islamabad, Pakistan is attacked by a mob and set on fire, killing four. (see: Foreign relations of Pakistan)
1979 President of Pakistan, Zia-ul-Haq, confers ''Nishan-e-Imtiaz'' on Nobel laureate Dr Abdus Salam.
1981 The United Nations General Assembly approves Pakistan's proposal for establishing nuclear free-zone in South Asia.
1988 Pakistani President Muhammad Zia-ul-Haq and U.S. Ambassador Arnold Raphel are killed in a plane crash.
1988 In the first open election in more than a decade, voters in Pakistan elect populist candidate Benazir Bhutto to be Prime Minister of Pakistan.
1989 Pakistan is re-admitted to the Commonwealth of Nations after having restoring democracy for the first time since 1972.
1998 An Afghan cargo plane crashes into a mountain in southwest Pakistan killing more than 50 people.
1998 Pakistan tests medium-range missiles capable of reaching India.
1998 Nuclear testing: Pakistan responds to a series of nuclear tests by India with five of its own, prompting the United States, Japan, and other nations to impose economic sanctions.
1998 Pakistan's National Assembly passes a constitutional amendment to make the "Qur'an and Sunnah" the "supreme law" but the bill is defeated in the Senate.
1999 Pervez Musharraf takes power in Pakistan from Nawaz Sharif through a bloodless coup.
2002 Reporter Daniel Pearl is kidnapped in Karachi, Pakistan and is subsequently murdered .
2002 In Pakistan, Ahmed Omar Saeed Sheikh along with three other suspects are charged with murder for their part in the kidnapping and killing of ''Wall Street Journal'' reporter Daniel Pearl.
2002 Anti-Terrorism Court of Pakistan hands down the death sentence to British born Ahmed Omar Saeed Sheikh and life terms to three others suspected of murdering ''Wall Street Journal'' reporter Daniel Pearl.
2003 A severe heat wave across Pakistan and India reaches its peak, as temperatures exceed 50°C (122°F) in the region.
2004 ASEAN Regional Forum accepts Pakistan as its 24th member.¨
2005 2005 Kashmir earthquake: Thousands of people are killed by a magnitude 7.6 earthquake in parts of Pakistan, India and Afghanistan.
2006 Pakistan International Flight PK-688 crashes in Multan, Pakistan, shortly after takeoff, killing all 45 people on board.
2007 Riots in which over 50 people are killed and over 100 are injured take place in Karachi upon the arrival in town of the Chief Justice of Pakistan Iftikhar Muhammad Chaudhry.
2007 Former Prime Minister of Pakistan Nawaz Sharif returns to Pakistan after seven years in exile, following a military coup in October 1999.
2007 Pervez Musharraf announces that he will step down as army chief and restore civilian rule to Pakistan, but only after he is re-elected president.
2007 Pervez Musharraf declares emergency rule across Pakistan. He suspends the Constitution, imposes a State of Emergency, and fires the chief justice of the Supreme Court.
2007 Former Pakistani Prime Minister Benazir Bhutto is assassinated in a shooting incident.
2008 The first of many attacks on Mumbai, India are fired. These ten coordinated attacks by Pakistan-based terrorists kill 164 and injure more than 300 people in Mumbai.