 Abbreviation
An abbreviation is a shortened form of a word or
phrase
Phrase
In everyday speech, a phrase may refer to any group of words. In linguistics, a phrase is a group of words which form a constituent and so function as a single unit in the syntax of a sentence. A phrase is lower on the grammatical hierarchy than a clause....
. Usually, but not always, it consists of a
letter
Letter (alphabet)
A letter is a grapheme in an alphabetic system of writing, such as the Greek alphabet and its descendants. Letters compose phonemes and each phoneme represents a phone in the spoken form of the language....
or group of letters taken from the word or phrase. For example, the word abbreviation can itself be represented by the abbreviation abbr., abbrv. or abbrev.
In strict analysis, abbreviations should not be confused with
contractions
Contraction (grammar)
A contraction is a shortened version of the written and spoken forms of a word, syllable, or word group, created by omission of internal letters....
or
acronyms
Acronym and initialism
Acronyms and initialisms are abbreviations formed from the initial components in a phrase or a word. These components may be individual letters or parts of words . There is no universal agreement on the precise definition of the various terms , nor on written usage...
(including initialisms), with which they share some semantic and phonetic functions, though all three are connoted by the term "abbreviation" in loose parlance.An abbreviation is a shortening by any method; a contraction is a reduction of size by the drawing together of the parts. A contraction of a word is made by omitting certain letters or
syllable
Syllable
A syllable is a unit of organization for a sequence of speech sounds. For example, the word water is composed of two syllables: wa and ter. A syllable is typically made up of a syllable nucleus with optional initial and final margins .Syllables are often considered the phonological "building...
s and bringing together the first and last letters or elements; an abbreviation may be made either by omitting certain portions from the interior or by cutting off a part. A contraction is an abbreviation, but an abbreviation is not necessarily a contraction. However, normally acronyms are regarded as a subgroup of abbreviations (e.g. by the
Council of Science Editors
Council of Science Editors
The Council of Science Editors is a nonprofit professional membership organization. CSE's mission is to serve editorial professionals in the sciences by creating a supportive network for career development, providing educational opportunities, and developing resources for identifying and...
).
Abbreviations can also be used to give a different context to the word itself, such as "PIN Number" (wherein if the abbreviation were removed the context would be invalid).
History
Abbreviation has been used as long as phonetic script has existed, in some senses actually being more common in early literacy, where spelling out a whole word was often avoided, initial letters commonly being used to represent words in specific application. By classical
Greece
Ancient Greece
Ancient Greece is a civilization belonging to a period of Greek history that lasted from the Archaic period of the 8th to 6th centuries BC to the end of antiquity. Immediately following this period was the beginning of the Early Middle Ages and the Byzantine era. Included in Ancient Greece is the...
and
Rome
Ancient Rome
Ancient Rome was a thriving civilization that grew on the Italian Peninsula as early as the 8th century BC. Located along the Mediterranean Sea and centered on the city of Rome, it expanded to one of the largest empires in the ancient world....
, the reduction of words to single letters was still normal, but can default.
An increase in literacy has, historically, sometimes spawned a trend toward abbreviation. The standardisation of
English
English language
English is a West Germanic language that arose in the Anglo-Saxon kingdoms of England and spread into what was to become south-east Scotland under the influence of the Anglian medieval kingdom of Northumbria...
in the 15th through 17th centuries included such a growth in the use of abbreviation. At first, abbreviations were sometimes represented with various suspension signs, not only periods. For example, sequences like ‹er› were replaced with , as in for master and for exacerbate. While this may seem trivial, it was symptomatic of an attempt by people manually reproducing academic texts to reduce the copy time. An example from the Oxford University Register, 1503:
During the growth of
philological
Philology
Philology is the study of language in written historical sources; it is a combination of literary studies, history and linguistics.Classical philology is the philology of Greek and Classical Latin...
linguistic theory in academic Britain, abbreviating became very fashionable. The use of abbreviation for the names of "Father of modern
etymology
Etymology
Etymology is the study of the history of words, their origins, and how their form and meaning have changed over time.For languages with a long written history, etymologists make use of texts in these languages and texts about the languages to gather knowledge about how words were used during...
"
J. R. R. Tolkien
J. R. R. Tolkien
John Ronald Reuel Tolkien, CBE was an English writer, poet, philologist, and university professor, best known as the author of the classic high fantasy works The Hobbit, The Lord of the Rings, and The Silmarillion.Tolkien was Rawlinson and Bosworth Professor of Anglo-Saxon at Pembroke College,...
and his friend
C. S. Lewis
C. S. Lewis
Clive Staples Lewis , commonly referred to as C. S. Lewis and known to his friends and family as "Jack", was a novelist, academic, medievalist, literary critic, essayist, lay theologian and Christian apologist from Belfast, Ireland...
, and other members of the
Oxford
Oxford
The city of Oxford is the county town of Oxfordshire, England. The city, made prominent by its medieval university, has a population of just under 165,000, with 153,900 living within the district boundary. It lies about 50 miles north-west of London. The rivers Cherwell and Thames run through...
literary group known as the
Inklings
Inklings
The Inklings was an informal literary discussion group associated with the University of Oxford, England, for nearly two decades between the early 1930s and late 1949. The Inklings were literary enthusiasts who praised the value of narrative in fiction, and encouraged the writing of fantasy...
, are sometimes cited as symptomatic of this. Likewise, a century earlier in
Boston
Boston
Boston is the capital of and largest city in Massachusetts, and is one of the oldest cities in the United States. The largest city in New England, Boston is regarded as the unofficial "Capital of New England" for its economic and cultural impact on the entire New England region. The city proper had...
, a fad of abbreviation started that swept the United States, with the globally popular term
OK
Okay
"Okay" is a colloquial English word denoting approval, acceptance, agreement, assent, or acknowledgment. "Okay" has frequently turned up as a loanword in many other languages...
generally credited as a remnant of its influence.
After
World War II
World War II
World War II, or the Second World War , was a global conflict lasting from 1939 to 1945, involving most of the world's nations—including all of the great powers—eventually forming two opposing military alliances: the Allies and the Axis...
, the British greatly reduced their use of the
full stop
Full stop
A full stop is the punctuation mark commonly placed at the end of sentences. In American English, the term used for this punctuation is period. In the 21st century, it is often also called a dot by young people...
and other punctuation points after abbreviations in at least semi-formal writing, while the Americans more readily kept such use until more recently, and still maintain it more than Britons. The classic example, considered by their American counterparts quite curious, was the maintenance of the internal comma in a British organisation of secret agents called the "Special Operations, Executive" — "S.O.,E" — which is not found in histories written after about 1960.
But before that, many Britons were more scrupulous at maintaining the French form. In
French
French language
French is a Romance language spoken as a first language in France, the Romandy region in Switzerland, Wallonia and Brussels in Belgium, Monaco, the regions of Quebec and Acadia in Canada, and by various communities elsewhere. Second-language speakers of French are distributed throughout many parts...
, the period only follows an abbreviation if the last letter in the abbreviation is not the last letter of its antecedent: "M." is the abbreviation for "monsieur" while "Mme" is that for "madame". Like many other cross-
channel
English Channel
The English Channel , often referred to simply as the Channel, is an arm of the Atlantic Ocean that separates southern England from northern France, and joins the North Sea to the Atlantic. It is about long and varies in width from at its widest to in the Strait of Dover...
linguistic acquisitions, many Britons readily took this up and followed this rule themselves, while the Americans took a simpler rule and applied it rigorously.
Over the years, however, the lack of convention in some style guides has made it difficult to determine which two-word abbreviations should be abbreviated with periods and which should not. The U.S. media tend to use periods in two-word abbreviations like United States (U.S.), but not
personal computer
Personal computer
A personal computer is any general-purpose computer whose size, capabilities, and original sales price make it useful for individuals, and which is intended to be operated directly by an end-user with no intervening computer operator...
(PC) or
television
Television
Television is a telecommunication medium for transmitting and receiving moving images that can be monochrome or colored, with accompanying sound...
(TV). Many British publications have gradually done away with the use of periods in abbreviations.
Minimization of punctuation in typewritten material became economically desirable in the 1960s and 1970s for the many users of carbon-film ribbons, since a period or comma consumed the same length of non-reusable expensive ribbon as did a capital letter.
Widespread use of electronic communication through mobile phones and the Internet during the 1990s allowed for a marked rise in colloquial abbreviation. This was due largely to increasing popularity of textual communication services such as
instant-
Instant messaging
Instant Messaging is a form of real-time direct text-based chatting communication in push mode between two or more people using personal computers or other devices, along with shared clients. The user's text is conveyed over a network, such as the Internet...
and
text messaging
Text messaging
Text messaging, or texting, refers to the exchange of brief written text messages between fixed-line phone or mobile phone and fixed or portable devices over a network...
.
SMS
Short message service
Short Message Service is a text messaging service component of phone, web, or mobile communication systems, using standardized communications protocols that allow the exchange of short text messages between fixed line or mobile phone devices...
, for instance, supports message lengths of 160 characters at most (using the
GSM 03.38
GSM 03.38
In Mobile telephony GSM 03.38 is a character set used in the Short Message Service of GSM based cell phones. It is defined in GSM recommendation 03.38. Messages sent via this encoding can be encoded in the default GSM 7-bit alphabet, the 8-bit data alphabet, and the 16-bit UTF-16 alphabet...
character set). This brevity gave rise to an informal abbreviation scheme sometimes called
Textese
SMS language
SMS language or textese is a term for the abbreviations and slang most commonly used due to the necessary brevity of mobile phone text messaging, in particular the widespread SMS SMS language or textese (also known as txt-speak, txtese, chatspeak, txt, txtspk, txtk, txto, texting language, txt...
, with which 10% or more of the words in a typical SMS message are abbreviated. More recently
Twitter
Twitter
Twitter is an online social networking and microblogging service that enables its users to send and read text-based posts of up to 140 characters, informally known as "tweets".Twitter was created in March 2006 by Jack Dorsey and launched that July...
, a popular
social network service
Social network service
A social networking service is an online service, platform, or site that focuses on building and reflecting of social networks or social relations among people, who, for example, share interests and/or activities. A social network service consists of a representation of each user , his/her social...
, began driving abbreviation use with 140 character message limits.
Style conventions in English
In
modern English
Modern English
Modern English is the form of the English language spoken since the Great Vowel Shift in England, completed in roughly 1550.Despite some differences in vocabulary, texts from the early 17th century, such as the works of William Shakespeare and the King James Bible, are considered to be in Modern...
there are several conventions for abbreviations, and the choice may be confusing. The only rule universally accepted is that one should be consistent, and to make this easier, publishers express their preferences in a
style guide
Style guide
A style guide or style manual is a set of standards for the writing and design of documents, either for general use or for a specific publication, organization or field...
. Questions which arise include those in the following subsections.
Lowercase letters
If the original word was capitalised, then the first letter of its abbreviation should retain the capital, for example Lev. for Leviticus. When abbreviating words that are originally spelled with lower case letters, there is no need for capitalisation.
Periods (full stops) and spaces
A period (full stop) is sometimes written after an abbreviated word, but there are exceptions and a general lack of consensus about when this should happen.
In
British English
British English
British English, or English , is the broad term used to distinguish the forms of the English language used in the United Kingdom from forms used elsewhere...
, according to
Hart's Rules
Hart's Rules
Hart's Rules for Compositors and Readers at the University Press, Oxford was an authoritative reference book and style guide published in England by Oxford University Press...
, the general rule is that abbreviations (in the narrow sense that includes only words with the ending, and not the middle, dropped) terminate with a full stop (period), whereas contractions (in the sense of words missing a middle part) do not.
Example
Category
Short form
Source
Doctor

Doctor (title)

Doctor, as a title, originates from the Latin word of the same spelling and meaning. The word is originally an agentive noun of the Latin verb docēre . It has been used as an honored academic title for over a millennium in Europe, where it dates back to the rise of the university. This use spread...



Contraction
Dr
D–r
Professor

Professor

A professor is a scholarly teacher; the precise meaning of the term varies by country. Literally, professor derives from Latin as a "person who professes" being usually an expert in arts or sciences; a teacher of high rank...



Abbreviation
Prof.
Prof...
The Reverend
Contraction (or Abbreviation)
Revd (or Rev.)
Rev–d
The Right Honourable

The Right Honourable

The Right Honourable is an honorific prefix that is traditionally applied to certain people in the United Kingdom, Canada, Australia, New Zealand, the Anglophone Caribbean and other Commonwealth Realms, and occasionally elsewhere...



Contraction and Abbreviation
Rt Hon.
R–t Hon...
In
American English
American English
American English is a set of dialects of the English language used mostly in the United States. Approximately two-thirds of the world's native speakers of English live in the United States....
, the period is usually included. In some cases periods are optional, as in either US or U.S. for United States, EU or E.U. for European Union, and UN or U.N. for United Nations.
A third standard removes the full stops from all abbreviations. The U.S.
Manual on Uniform Traffic Control Devices
Manual on Uniform Traffic Control Devices
The Manual on Uniform Traffic Control Devices is a document issued by the Federal Highway Administration of the United States Department of Transportation to specify the standards by which traffic signs, road surface markings, and signals are designed, installed, and used...
advises that periods should not be used with abbreviations on road signs, except for cardinal directions as part of a destination name. (For example, "Northwest Blvd", "W. Jefferson", and "PED XING" all follow this recommendation.)
Acronyms that were originally capitalised (with or without periods) but have since entered the vocabulary as generic words are no longer written with capital letters nor with any periods. Examples are
sonar
Sonar
Sonar is a technique that uses sound propagation to navigate, communicate with or detect other vessels...
,
radar
Radar
Radar is an object-detection system which uses radio waves to determine the range, altitude, direction, or speed of objects. It can be used to detect aircraft, ships, spacecraft, guided missiles, motor vehicles, weather formations, and terrain. The radar dish or antenna transmits pulses of radio...
,
lidar
LIDAR
LIDAR is an optical remote sensing technology that can measure the distance to, or other properties of a target by illuminating the target with light, often using pulses from a laser...
,
laser
Laser
A laser is a device that emits light through a process of optical amplification based on the stimulated emission of photons. The term "laser" originated as an acronym for Light Amplification by Stimulated Emission of Radiation...
,
snafu
SNAFU
SNAFU is an acronym that stands for situation normal: all fucked up. It is sometimes bowdlerized to all fouled up or similar. In simple terms, it means that the normal situation is in a bad state, as it always is, therefore nothing unexpected. It is usually used in jest, or as a sign of frustration...
, and
scuba
Scuba set
A scuba set is an independent breathing set that provides a scuba diver with the breathing gas necessary to breathe underwater during scuba diving. It is much used for sport diving and some sorts of work diving....
.
Spaces are generally not used between single letter abbreviations of words in the same phrase, so one almost never encounters "U. S.".
When an abbreviation appears at the end of a sentence, only one period is used: The capital of the United States is Washington, D.C.
Plural forms
To form the plural of an abbreviation, a number, or a capital letter used as a noun, simply add a lowercase s to the end.
A group of MPs
The roaring 20s
Mind your Ps and Qs
To indicate the plural of the abbreviation of a unit of measure, the same form is used as in the singular.
1 lb or 20 lb.
1 ft or 16 ft.
1 min or 45 min.
When an abbreviation contains more than one full point, Hart's Rules recommends to put the s after the final one.
Ph.D.s
M.Phil.s
the d.t.s
However, subject to any house style or consistency requirement, the same plurals may be rendered less formally as:
PhDs
MPhils
the DTs. (This is the recommended form in the New Oxford Dictionary for Writers and Editors.)
According to Hart's Rules, an apostrophe may be used in rare cases where clarity calls for it, for example when letters or symbols are referred to as objects.
The x's of the equation
Dot the i's and cross the t's
However, the apostrophe can be dispensed with if the items are set in italics or quotes:
The xs of the equation
Dot the 'i's and cross the 't's
In Latin, and continuing to the derivative forms in European languages as well as English, single-letter abbreviations had the plural being a doubling of the letter for note-taking. Most of these deal with writing and publishing. A few longer abbreviations use this as well.
| Singular abbreviation | Singular Word | Plural abbreviation | Plural Word | Discipline |
| --- | --- | --- | --- | --- |
| d. | didot | dd. | didots | typography |
| f. | following line or page | ff. | following lines or pages | notes |
| F. | folio | Ff. | folios | literature |
| h. | hand | hh. | hands | horse height |
| l. | line | ll. | lines | notes |
| MS | manuscript | MSS | manuscripts | notes |
| op. | opus | opp. | opera | notes |
| p. | page | pp. | pages | notes |
| P. | pope | PP. | popes | |
| Q. | quarto | Qq. | quartos | literature |
| s. (or §) | section | ss. (or §§) | sections | notes |
| v. | volume | vv. | volumes | notes |
United States
Publications based in the U.S. tend to follow the style guides of
The Chicago Manual of Style
The Chicago Manual of Style
The Chicago Manual of Style is a style guide for American English published since 1906 by the University of Chicago Press. Its 16 editions have prescribed writing and citation styles widely used in publishing...
and the
Associated Press
Associated Press
The Associated Press is an American news agency. The AP is a cooperative owned by its contributing newspapers, radio and television stations in the United States, which both contribute stories to the AP and use material written by its staff journalists...
. The U.S. Government follows a style guide published by the U.S. Government Printing Office. The
National Institute of Standards and Technology
National Institute of Standards and Technology
The National Institute of Standards and Technology , known between 1901 and 1988 as the National Bureau of Standards , is a measurement standards laboratory, otherwise known as a National Metrological Institute , which is a non-regulatory agency of the United States Department of Commerce...
sets the style for abbreviations of units.
United Kingdom
Many British publications follow some of these guidelines in abbreviation:
For the sake of convenience, many British publications, including the BBC

BBC

The British Broadcasting Corporation is a British public service broadcaster. Its headquarters is at Broadcasting House in the City of Westminster, London. It is the largest broadcaster in the world, with about 23,000 staff...


and The Guardian

The Guardian

The Guardian, formerly known as The Manchester Guardian , is a British national daily newspaper in the Berliner format...


, have completely done away with the use of full stops or periods in all abbreviations. These include:

Social titles, like Ms or Mr (though these would usually not have had full stops — see above) Capt, Prof, etc.;
Two-letter abbreviations for countries ("US", not "U.S.");
Abbreviations beyond three letters (full caps for all except initialisms);
Words seldom abbreviated with lower case letters ("PR", instead of "p.r.", or "pr")
Names ("FW de Klerk", "GB Whiteley", "Park JS"). A notable exception is The Economist

The Economist

The Economist is an English-language weekly news and international affairs publication owned by The Economist Newspaper Ltd. and edited in offices in the City of Westminster, London, England. Continuous publication began under founder James Wilson in September 1843...


which writes "Mr F. W. de Klerk".
Scientific units (see Measurement below).

Acronyms are often referred to with only the first letter of the abbreviation capitalised. For instance, the North Atlantic Treaty Organisation can be abbreviated as "Nato" or "NATO", and Severe Acute Respiratory Syndrome

Severe acute respiratory syndrome

Severe Acute Respiratory Syndrome is a respiratory disease in humans which is caused by the SARS coronavirus . Between November 2002 and July 2003 an outbreak of SARS in Hong Kong nearly became a pandemic, with 8,422 cases and 916 deaths worldwide according to the WHO...


as "Sars" or "SARS" (compare with "laser

Laser

A laser is a device that emits light through a process of optical amplification based on the stimulated emission of photons. The term "laser" originated as an acronym for Light Amplification by Stimulated Emission of Radiation...


" which has made the full transition to an English word and is rarely capitalised at all).
Initialisms are always written in capitals; for example the "British Broadcasting Corporation" is abbreviated to "BBC", never "Bbc". An initialism is similar to acronym but is not pronounced as a word.
When abbreviating scientific units, no space is added between the number and unit (100mph, 100m, 10cm, 10°C). (This is contrary to the SI standard; see below.)
Miscellaneous and general rules
A doubled letter appears in abbreviations of some Welsh names, as in Welsh

Welsh language

Welsh is a member of the Brythonic branch of the Celtic languages spoken natively in Wales, by some along the Welsh border in England, and in Y Wladfa...


the double "l" is a separate sound: "Ll. George" for (British prime minister) David Lloyd George

David Lloyd George

David Lloyd George, 1st Earl Lloyd-George of Dwyfor OM, PC was a British Liberal politician and statesman...


.
Some titles, such as "Reverend" and "Honourable", are spelt out when preceded by "the", rather than as "Rev." or "Hon." respectively. This is true for most British publications, and some in the United States.
A repeatedly used abbreviation should be spelt out for identification on its first occurrence in a written or spoken passage. Abbreviations likely to be unfamiliar to many readers should be avoided.
Measurement shorthand – symbol or abbreviation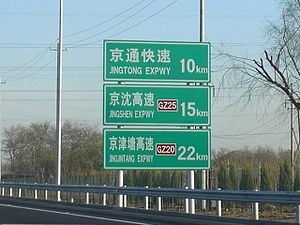 Writers often use shorthand to denote units of measure. Such shorthand can be an abbreviation, such as "in" for "
inch
Inch
An inch is the name of a unit of length in a number of different systems, including Imperial units, and United States customary units. There are 36 inches in a yard and 12 inches in a foot...
" or can be a symbol such as "km" for "
kilometre
Kilometre
The kilometre is a unit of length in the metric system, equal to one thousand metres and is therefore exactly equal to the distance travelled by light in free space in of a second...
".
The shorthand "in" applies to English only – in Afrikaans for example, the shorthand "dm" is used for the equivalent Afrikaans word "duim". Since both "in" and "dm" are contractions of the same word, but in different languages, they are abbreviations. A symbol on the other hand, defined as "Mark or character taken as the conventional sign of some object or idea or process" applies the appropriate shorthand by substitution rather than by contraction. Since the shorthand for kilometre (Quilômetro in Portuguese or Χιλιόμετρο in Greek) is "km" in both languages and the letter "k" does not appear in the longhand of either translation, "km" is a symbol as it is a substitution rather than a contraction.
In the
International System of Units
International System of Units
The International System of Units is the modern form of the metric system and is generally a system of units of measurement devised around seven base units and the convenience of the number ten. The older metric system included several groups of units...
(SI) manual the word "symbol" is used consistently to define the shorthand used to represent the various SI units of measure. The manual also
defines the way in which units should be written
International System of Units
The International System of Units is the modern form of the metric system and is generally a system of units of measurement devised around seven base units and the convenience of the number ten. The older metric system included several groups of units...
, the principal rules being:
The conventions for upper and lower case letters must be observed – for example 1 MW (megawatts) is equal to 1,000,000,000 mW (milliwatts).
No periods should be inserted between letters – for example "m.s" (which is an approximation of "m·s", which correctly uses middle dot) is the symbol for "metres multiplied by seconds", but "ms" is the symbol for milliseconds.
No periods should follow the symbol unless the syntax of the sentence demands otherwise (for example a full stop at the end of a sentence).
The singular and plural versions of the symbol are identical – not all languages use the letter "s" to denote a plural.
Syllabic abbreviation
A syllabic abbreviation is an abbreviation formed from (usually) initial syllables of several words, such as
Interpol
Interpol
Interpol, whose full name is the International Criminal Police Organization – INTERPOL, is an organization facilitating international police cooperation...
= International + police. It is basically a variant of the acronym.
Syllabic abbreviations are usually written using lower case, sometimes starting with a capital letter, and are always pronounced as words rather than letter by letter.
Syllabic abbreviations should be distinguished from portmanteaus.
Different languages
Syllabic abbreviations are not widely used in English or French. The United States Navy, however, often uses syllabic abbreviations, as described below.
On the other hand, they prevailed in Germany under the
Nazis
Nazi Germany
Nazi Germany , also known as the Third Reich , but officially called German Reich from 1933 to 1943 and Greater German Reich from 26 June 1943 onward, is the name commonly used to refer to the state of Germany from 1933 to 1945, when it was a totalitarian dictatorship ruled by...
and in the Soviet Union for naming the plethora of new bureaucratic organisations. For example,
Gestapo
Gestapo
The Gestapo was the official secret police of Nazi Germany. Beginning on 20 April 1934, it was under the administration of the SS leader Heinrich Himmler in his position as Chief of German Police...
stands for Geheime Staats-Polizei, or "secret state police". Similarly,
Comintern
Comintern
The Communist International, abbreviated as Comintern, also known as the Third International, was an international communist organization initiated in Moscow during March 1919...
stands for the Communist International. This has caused syllabic abbreviations to have negative connotation, notwithstanding that such abbreviations were used in Germany even before the Nazis came to power, e.g., Schupo for Schutzpolizei.
Syllabic abbreviations were also typical for the
German language
German language
German is a West Germanic language, related to and classified alongside English and Dutch. With an estimated 90 – 98 million native speakers, German is one of the world's major languages and is the most widely-spoken first language in the European Union....
used in the
German Democratic Republic
German Democratic Republic
The German Democratic Republic , informally called East Germany by West Germany and other countries, was a socialist state established in 1949 in the Soviet zone of occupied Germany, including East Berlin of the Allied-occupied capital city...
, e.g.
Stasi
Stasi
The Ministry for State Security The Ministry for State Security The Ministry for State Security (German: Ministerium für Staatssicherheit (MfS), commonly known as the Stasi (abbreviation , literally State Security), was the official state security service of East Germany. The MfS was headquartered...
for Staatssicherheit ("state security", the secret police) or Vopo for Volkspolizist ("people's policeman").
East Asian languages whose writing uses Chinese-originated
ideogram
Ideogram
An ideogram or ideograph is a graphic symbol that represents an idea or concept. Some ideograms are comprehensible only by familiarity with prior convention; others convey their meaning through pictorial resemblance to a physical object, and thus may also be referred to as pictograms.Examples of...
s instead of an alphabet form abbreviations similarly by using key
characters
Chinese character
Chinese characters are logograms used in the writing of Chinese and Japanese , less frequently Korean , formerly Vietnamese , or other languages...
from a term or phrase. For example, in
Japanese
Japanese language
is a language spoken by over 130 million people in Japan and in Japanese emigrant communities. It is a member of the Japonic language family, which has a number of proposed relationships with other languages, none of which has gained wide acceptance among historical linguists .Japanese is an...
the term for the
United Nations
United Nations
The United Nations is an international organization whose stated aims are facilitating cooperation in international law, international security, economic development, social progress, human rights, and achievement of world peace...
, kokusai rengō (国際連合) is often abbreviated to kokuren (国連). (Such abbreviations are called ryakugo (略語) in
Japanese
Japanese language
is a language spoken by over 130 million people in Japan and in Japanese emigrant communities. It is a member of the Japonic language family, which has a number of proposed relationships with other languages, none of which has gained wide acceptance among historical linguists .Japanese is an...
). The syllabic abbreviation is frequently used for universities: for instance, Běidà (北大) for Běijīng Dàxué (北京大学,
Peking University
Peking University
Peking University , colloquially known in Chinese as Beida , is a major research university located in Beijing, China, and a member of the C9 League. It is the first established modern national university of China. It was founded as Imperial University of Peking in 1898 as a replacement of the...
) and Tōdai (東大) for Tōkyō daigaku (東京大学,
University of Tokyo
University of Tokyo
, abbreviated as , is a major research university located in Tokyo, Japan. The University has 10 faculties with a total of around 30,000 students, 2,100 of whom are foreign. Its five campuses are in Hongō, Komaba, Kashiwa, Shirokane and Nakano. It is considered to be the most prestigious university...
).
Organisations
Syllabic abbreviations are preferred by the US Navy as it increases readability amidst the large number of initialisms that would otherwise have to fit into the same acronyms. Hence
DESRON
DESRON
A destroyer squadron is a naval squadron or flotilla usually consisting of destroyers rather than other types of vessel. In some navies other vessels, such as frigates, may be included. In English the word "squadron" tends to be used for larger and "flotilla" for smaller vessels, both may be used...
6 is used (in the full capital form) to mean "Destroyer Squadron 6", while COMNAVAIRLANT would be "Commander, Naval Air Force (in the) Atlantic."
See also
Clipping (morphology)

Clipping (morphology)

In linguistics, clipping is the word formation process which consists in the reduction of a word to one of its parts . Clipping is also known as "truncation" or "shortening."...



The abbreviations used in the 1913 edition of Webster's dictionary
List of medieval abbreviations
External links