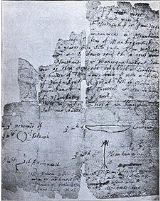 Deed
A
deed
is any
legal instrument
Legal instrument
Legal instrument is a legal term of art that is used for any formally executed written document that can be formally attributed to its author, records and formally expresses a legally enforceable act, process, or contractual duty, obligation, or right, and therefore evidences that act, process, or...
in writing which passes, or affirms or confirms something which passes, an
interest
Interest
Interest is a fee paid by a borrower of assets to the owner as a form of compensation for the use of the assets. It is most commonly the price paid for the use of borrowed money, or money earned by deposited funds....
,
right
Right
Rights are legal, social, or ethical principles of freedom or entitlement; that is, rights are the fundamental normative rules about what is allowed of people or owed to people, according to some legal system, social convention, or ethical theory...
, or
property
Property
Property is any physical or intangible entity that is owned by a person or jointly by a group of people or a legal entity like a corporation...
and that is signed, attested, delivered, and in some jurisdictions sealed. A deed, also known as an instrument in solemn form, is the most formal type of private instrument requiring not only the maker of the deed (grantor, transferor) but also attesting
witness
Witness
A witness is someone who has firsthand knowledge about an event, or in the criminal justice systems usually a crime, through his or her senses and can help certify important considerations about the crime or event. A witness who has seen the event first hand is known as an eyewitness...
es as
signatories
Signature
A signature is a handwritten depiction of someone's name, nickname, or even a simple "X" that a person writes on documents as a proof of identity and intent. The writer of a signature is a signatory. Similar to a handwritten signature, a signature work describes the work as readily identifying...
. A deed has therefore a greater
presumption
Presumption
In the law of evidence, a presumption of a particular fact can be made without the aid of proof in some situations. The types of presumption includes a rebuttable discretionary presumption, a rebuttable mandatory presumption, and an irrebuttable or conclusive presumption. The invocation of a...
of validity and is less rebuttable than an instrument under hand, i.e., signed by the party to the deed only, or an instrument under seal. A deed can be unilateral or bilateral. Deeds include
conveyances
Conveyancing
In law, conveyancing is the transfer of legal title of property from one person to another, or the granting of an encumbrance such as a mortgage or a lien....
,
commissions
Contract
A contract is an agreement entered into by two parties or more with the intention of creating a legal obligation, which may have elements in writing. Contracts can be made orally. The remedy for breach of contract can be "damages" or compensation of money. In equity, the remedy can be specific...
,
license
License
The verb license or grant licence means to give permission. The noun license or licence refers to that permission as well as to the document recording that permission.A license may be granted by a party to another party as an element of an agreement...
s,
patent
Patent
A patent is a form of intellectual property. It consists of a set of exclusive rights granted by a sovereign state to an inventor or their assignee for a limited period of time in exchange for the public disclosure of an invention....
s,
diploma
Diploma
A diploma is a certificate or deed issued by an educational institution, such as a university, that testifies that the recipient has successfully completed a particular course of study or confers an academic degree. In countries such as the United Kingdom and Australia, the word diploma refers to...
s, and conditionally
powers of attorney
Power of attorney
A power of attorney or letter of attorney is a written authorization to represent or act on another's behalf in private affairs, business, or some other legal matter...
if executed as deeds. The deed is the modern descendant of the medieval
charter
Charter
A charter is the grant of authority or rights, stating that the granter formally recognizes the prerogative of the recipient to exercise the rights specified...
, and delivery is thought to symbolically replace the ancient ceremony of
livery of seisin
Livery of seisin
Livery of seisin is an archaic legal conveyancing ceremony, formerly practiced in feudal England and in other countries following English common law, used to convey holdings in property. The term "livery" is related, if not synonymous with, the word "delivery" as used in modern contract law...
.
The use of attesting witnesses has replaced to a large extent the former use of seals to create a higher degree of formalism; this explains the traditional formula
signed, sealed and delivered
and why agreements under seal are also called
contract
Contract
A contract is an agreement entered into by two parties or more with the intention of creating a legal obligation, which may have elements in writing. Contracts can be made orally. The remedy for breach of contract can be "damages" or compensation of money. In equity, the remedy can be specific...
s by deed. Where the use of seals continues, deeds are nothing more than a special type of instrument under seal, hence the name
specialty
for a contract under seal. Specialties differ from a simple contract, i.e., a contract under hand, in that they are enforceable without
consideration
Consideration
Consideration is the central concept in the common law of contracts and is required, in most cases, for a contract to be enforceable. Consideration is the price one pays for another's promise. It can take a number of forms: money, property, a promise, the doing of an act, or even refraining from...
(i.e. gratuitous), in some jurisdictions have a
liability
Legal liability
Legal liability is the legal bound obligation to pay debts.* In law a person is said to be legally liable when they are financially and legally responsible for something. Legal liability concerns both civil law and criminal law. See Strict liability. Under English law, with the passing of the Theft...
limitation period of double that of a simple contract, and allow for a
third party beneficiary
Third party beneficiary
A third party beneficiary, in the law of contracts, is a person who may have the right to sue on a contract, despite not having originally been an active party to the contract. This right, known as a ius quaesitum tertio, arises where the third party is the intended beneficiary of the contract,...
to enforce an undertaking in the deed, thereby overcoming the doctrine of
privity
Privity of contract
The doctrine of privity in the common law of contract provides that a contract cannot confer rights or impose obligations arising under it on any person or agent except the parties to it....
. Specialties, as a form of contract, are bilateral and can therefore be distinguished from covenants, which, being also under seal, are unilateral promises.
At
common law
Common law
Common law is law developed by judges through decisions of courts and similar tribunals rather than through legislative statutes or executive branch action...
, to be valid and enforceable, a deed must fulfill several requirements:
It must state on its face it is a deed, using wording like "This Deed..." or "executed as a deed".
It must indicate that the instrument itself conveys some privilege or thing to someone. This is indicated by using the word hereby or the phrase by these presents in the clause indicating the gift.
The grantor must have the legal ability to grant the thing or privilege, and the grantee must have the legal capacity to receive it.
It must be executed by the grantor in presence of the prescribed number of witnesses, known as instrumentary witnesses (this is known as being in solemn form).
In some jurisdictions, a seal

Seal (device)

A seal can be a figure impressed in wax, clay, or some other medium, or embossed on paper, with the purpose of authenticating a document ; but the term can also mean the device for making such impressions, being essentially a mould with the mirror image of the design carved in sunken- relief or...


must be affixed to it. Originally, affixing seals made persons parties to the deed and signatures were optional, but most jurisdictions made seals outdated, and now the signatures of the grantor and witnesses are primary.
It must be delivered to (delivery) and accepted by the grantee (acceptance).
It should be, but not necessarily, properly acknowledged

Acknowledgment (law)

In law, an acknowledgment is a declaration or avowal of one's own act, to give it legal validity, such as the acknowledgment of a deed before a proper officer...


before a competent officer, most often a registrar

Recorder of deeds

Recorder of deeds is a government office tasked with maintaining public records and documents, especially records relating to real estate ownership that provide persons other than the owner of a property with real rights over that property.-Background:...


(deeds office, deeds registry) or notary public

Notary public

A notary public in the common law world is a public officer constituted by law to serve the public in non-contentious matters usually concerned with estates, deeds, powers-of-attorney, and foreign and international business...


.
Conditions attached to the acceptance of a deed are known as covenants. A
deed indented
or
indenture
is one executed in two or more parts according to the number of parties, which were formerly separated by cutting in a curved or indented line known as the chirograph. A
deed poll
Deed poll
A deed poll is a legal document binding only to a single person or several persons acting jointly to express an active intention...
is one executed in one part, by one party, having the edge polled or cut even, and includes simple grants and appointments.
General and special warranty
Main article Warranty deed

Warranty deed

A general warranty deed is a type of deed where the grantor guarantees that he or she holds clear title to a piece of real estate and has a right to sell it to the grantee . The guarantee is not limited to the time the grantor owned the property—it extends back to the property's origins. A General...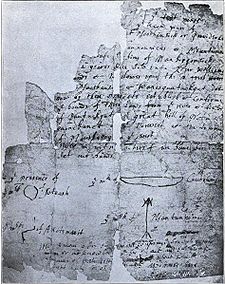 In the transfer of real estate, a deed conveys ownership from the old owner (the grantor) to the new owner (the grantee), and can include various
warranties
Warranty
In business and legal transactions, a warranty is an assurance by one party to the other party that specific facts or conditions are true or will happen; the other party is permitted to rely on that assurance and seek some type of remedy if it is not true or followed.In real estate transactions, a...
. The precise name and nature of these warranties differ by jurisdiction. Often, however, the basic differences between them is the degree to which the grantor warrants the title. The grantor may give a general warranty of title against any claims, or the warranty may be limited to only claims which occurred after the grantor obtained the real estate. The latter type of deed is usually known as a
special warranty deed

Warranty deed

A general warranty deed is a type of deed where the grantor guarantees that he or she holds clear title to a piece of real estate and has a right to sell it to the grantee . The guarantee is not limited to the time the grantor owned the property—it extends back to the property's origins. A General...



. While a
general warranty deed
was normally used for residential real estate sales and transfers, special warranty deeds are becoming more common and are more commonly used in commercial transactions.
Bargain and sale deed
Main article Bargain and sale deed

Bargain and sale deed

A bargain and sale deed is in United States real property law, a deed "conveying real property without covenants".This is a deed "for which the grantor implies to have or have had an interest in the property but offers no warranties of title to the grantee...



A third type of deed, known as a
bargain and sale deed
, implies that the grantor has the right to convey title but makes no warranties against encumbrances. This type of deed is most commonly used by court officials or
fiduciaries
that hold the property by force of law rather than title, such as properties seized for unpaid taxes and sold at sheriff's sale, or an
executor
Executor
An executor, in the broadest sense, is one who carries something out .-Overview:...
.
Quitclaim deed
Main article Quitclaim deed

Quitclaim deed

A quitclaim deed is a legal instrument by which the owner of a piece of real property, called the grantor, transfers his interest to a recipient, called the grantee. The owner/grantor terminates his right and claim to the property, thereby allowing claim to transfer to the...



A so-called
quitclaim deed
Quitclaim deed
A quitclaim deed is a legal instrument by which the owner of a piece of real property, called the grantor, transfers his interest to a recipient, called the grantee. The owner/grantor terminates his right and claim to the property, thereby allowing claim to transfer to the...
is (in most states) actually not a deed at all—it is actually an
estoppel
Estoppel
Estoppel in its broadest sense is a legal term referring to a series of legal and equitable doctrines that preclude "a person from denying or asserting anything to the contrary of that which has, in contemplation of law, been established as the truth, either by the acts of judicial or legislative...
disclaiming rights of the person signing it to property.
Deed of trust
In some jurisdictions, a deed of trust is used as an alternative to a mortgage. A deed of trust is not used to transfer property directly. It is commonly used in some states — California, for example — to transfer title to land to a "trustee", usually a trust or title company, which holds the title as security ("in
escrow
Escrow
An escrow is:* an arrangement made under contractual provisions between transacting parties, whereby an independent trusted third party receives and disburses money and/or documents for the transacting parties, with the timing of such disbursement by the third party dependent on the fulfillment of...
") for a loan. When the loan is paid off, title is transferred to the borrower by recording a release of the obligation, and the trustee's contingent ownership is extinguished. Otherwise, upon default, the trustee will liquidate the property with a new deed and offset the lender's loss with the proceeds.
Deeds as alternatives to bankruptcy
Deed of arrangement - document setting out an arrangement for a debtor to pay part or all outstanding debts, as an alternative to bankruptcy; (Australian law).
Deed of assignment - document in which a debtor appoints a trustee to take charge of property to pay debts, partly or wholly, as an alternative to bankruptcy; (Australian law).
Structure
The main clauses of a deed of conveyance are:
Premises

Parties clause - sets out the names, addresses, and descriptions (vendor/purchaser, grantor/grantee, transferor/transferee) of parties
Recitals - narrates in chronological order the previous ownership of the property being conveyed, starting with the earliest deed of title down to the contract of sale the conveyance gives effect to
Testatum - a command to witness which acknowledges the payment and receipt of the consideration and signals the beginning of the operative part; usually begins with "Now this Deed witnesseth"

Operative part

Operative clause - vendor gives effect to the contract of sale by conveying his interest in land to the purchaser
Parcels clause - clause detailing the location and description of the property being conveyed
Habendum - clause indicating the estate (freehold, etc.) or interest to be taken by the grantee
Tenendum - "to have and to hold", formerly referring to the tenure by which the estate granted was to be held, though now completely symbolic
Redendum - reserves something to grantor out of thing granted, such as a rent, under the formula "yielding and paying".
Conditions
Warranty - grantor warrants the title to the grantee

general: when the warrant is against all persons
special: when it is only against the grantor, his heirs and those claiming under him

Covenants - binding limitations or promises

Conclusion - execution and date

Testimonium (Scotland: testing clause) - attests to the due execution of a deed or instrument.

Examples:

England & Wales: In Witness Whereof, the parties to these presents have hereunto set their hands and seals.
Ireland: In Witness Whereof the parties hereto have hereunto set their hands and affixed their seals [the day and year first herein written].
Scotland: IN WITNESS WHEREOF these presents, consisting of this and the preceding pages, are subscribed by [me] at [place] on the [day] day of [month] Two thousand and [year] in the presence of [name] of [address].
Recording
Main article Recording (real estate)

Recording (real estate)

The vast majority of states in the United States employ a system of recording legal instruments that affect the title of real estate as the exclusive means for publicly documenting land titles and interests. This system differs significantly from land registration systems, such as the Torrens...



Usually the transfer of ownership of real estate is registered at a
cadastre
Cadastre
A cadastre , using a cadastral survey or cadastral map, is a comprehensive register of the metes-and-bounds real property of a country...
in the
United Kingdom
United Kingdom
The United Kingdom of Great Britain and Northern IrelandIn the United Kingdom and Dependencies, other languages have been officially recognised as legitimate autochthonous languages under the European Charter for Regional or Minority Languages...
. In most parts of the United States, deeds must be submitted to the
Recorder of deeds
Recorder of deeds
Recorder of deeds is a government office tasked with maintaining public records and documents, especially records relating to real estate ownership that provide persons other than the owner of a property with real rights over that property.-Background:...
, who acts as a cadastre, to be registered. An unrecorded deed may be valid proof of ownership between the parties, but may have no effect upon third-party claims until disclosed or recorded. A local statute may prescribe a period beyond which unrecorded deeds become void as to third-parties, at least as to intervening acts.
Joint ownership
Ownership transfer may also be crafted within deeds to pass by demise, as where a property is held in
concurrent estate
Concurrent estate
A concurrent estate or co-tenancy is a concept in property law which describes the various ways in which property is owned by more than one person at a time. If more than one person own the same property, they are referred to as co-owners, co-tenants or joint tenants...
such as "joint tenants with right of survivorship" (JTWROS) or "tenants by the entirety". In each case, the title to the property immediately and automatically vests in the named survivor(s) upon the death of the other tenant(s).
In most states joint tenancy with the right of survivorship requires all owners to have equal interests in the property, meaning upon sale or partition of the property, all owners would receive an equal distribution of the proceeds.
Joint ownership may also be by tenants in common (TIC). In some states, joint ownership is presumed to be as tenants in common unless the parties are married and the deed so states or the deed sets for joint tenants with right of survivorship. Upon death, the decedent's share passes to his or her estate.
A
life estate
Life estate
A life estate is a concept used in common law and statutory law to designate the ownership of land for the duration of a person's life. In legal terms it is an estate in real property that ends at death when there is a "reversion" to the original owner...
is the right to use, possess and enjoy the property for a period of time measured by the natural life of a person or persons. When all life tenants are dead, the remainderman holds full title.
Joint tenants with rights of survivorship vs. joints tenants in common
When deeds are taken as joint tenants with rights of survivorship (JTWROS) or joint tenants in common (TIC), any co-owner can file a petition for partition to dissolve the tenancy relationship. JTWROS deed holders always take the property in equal shares; therefore, if the partnership is dissolved through partition, the proceeds must be equally distributed between all of the co-owners without regard to how much each co-owner contributed to the purchase price of the property. No credits would be allowed for any excess contributions to the purchase price. For example, if A and B co-own property as JTWROS and A contributed 80% of the purchase price, A and B would still receive equal distributions upon partition. On the other hand, TIC deed holders may be granted at partition a credit for unequal contributions to purchase price. During either partition, credits may be awarded to any co-owner who may have contributed in excess of his share to the property expenses after taking deed to the property. Credits may be allowed for utilities and maintenance; however, credits for improvements may not be allowed unless the improvements actually added substantial value to the property.
Pardon as deed
In the
United States
United States
The United States of America is a federal constitutional republic comprising fifty states and a federal district...
, a
pardon
Pardon
Clemency means the forgiveness of a crime or the cancellation of the penalty associated with it. It is a general concept that encompasses several related procedures: pardoning, commutation, remission and reprieves...
of the
President
President of the United States
The President of the United States of America is the head of state and head of government of the United States. The president leads the executive branch of the federal government and is the commander-in-chief of the United States Armed Forces....
was once considered to be a deed and thus needed to be accepted by the recipient. This made it impossible to grant a pardon posthumously. However, in the case of
Henry Ossian Flipper
Henry Ossian Flipper
Henry Ossian Flipper was an American soldier and though born into slavery in the American South, was the first African American to graduate from the United States Military Academy at West Point in 1877 at the age of 21 and earn a commission as a 2nd Lieutenant in the US Army.Following Flipper's...
, this view was altered when President
Bill Clinton
Bill Clinton
William Jefferson "Bill" Clinton is an American politician who served as the 42nd President of the United States from 1993 to 2001. Inaugurated at age 46, he was the third-youngest president. He took office at the end of the Cold War, and was the first president of the baby boomer generation...
pardoned him in 1999.
Title deed
The United Kingdom, England and Wales operate a 'property register'. Title deeds are documents showing ownership, as well as rights, obligations, or mortgages on the property. Since around 2000, compulsory registration has been required for all properties mortgaged or transferred. The details of rights, obligations, and covenants referred to in deeds will be transferred to the register, a contract describing the property ownership.
Difference between deed and an agreement
The main difference between Deed and an agreement is that the deed is generally signed by only one person / party. Examples of the Deed are Deed of Hypothecation for creating charge on movable properties in favour of the banks / financial institutions etc.
Agreement by it names suggests that there should be at least two parties signing / approving the same. Examples of the agreement are Agreement to sale, Loan Agreement etc.
At common law, ownership was proven via an unbroken chain of title deeds. The
Torrens title
Torrens title
Torrens title is a system of land title where a register of land holdings maintained by the state guarantees an indefeasible title to those included in the register...
system is an alternative way of proving ownership. First introduced in
South Australia
South Australia
South Australia is a state of Australia in the southern central part of the country. It covers some of the most arid parts of the continent; with a total land area of , it is the fourth largest of Australia's six states and two territories.South Australia shares borders with all of the mainland...
in 1858 by Sir
Robert Torrens
Robert Torrens
Sir Robert Richard Torrens, GCMG was the third Premier of South Australia and a pioneer and author of simplified system of transferring land.-Early life:...
and adopted later by the other Australian states and other countries, ownership under Torrens title is proven by possession of a certificate of title and the corresponding entry in the property register. This system removes risks associated with unregistered deeds and fraudulent or otherwise incorrect transactions. It is much easier and cheaper to administer, lowering transaction costs. Some Australian properties are still conveyed using a chain of title deeds - usually properties that have been owned by the same family since the nineteenth century - and these are often referred to as 'Old System' deeds.
Wild deeds
A deed that is recorded, but is not connected to the chain of title of the property, is called a
wild deed
. A wild deed does not provide constructive notice to later purchasers of the property, because subsequent bona fide purchasers can not reasonably be expected to locate the deed while investigating the chain of title to the property.
See also
Deed poll

Deed poll

A deed poll is a legal document binding only to a single person or several persons acting jointly to express an active intention...



Grant deed

Grant deed

A grant deed is used in some states and jurisdictions for the sale or other transfer of real property from one person or entity to another person or entity. Each party transferring an interest in the property, or "grantor", is required to sign it. Then the document must be acknowledged before a...



Quitclaim deed

Quitclaim deed

A quitclaim deed is a legal instrument by which the owner of a piece of real property, called the grantor, transfers his interest to a recipient, called the grantee. The owner/grantor terminates his right and claim to the property, thereby allowing claim to transfer to the...



Warranty deed

Warranty deed

A general warranty deed is a type of deed where the grantor guarantees that he or she holds clear title to a piece of real estate and has a right to sell it to the grantee . The guarantee is not limited to the time the grantor owned the property—it extends back to the property's origins. A General...



Covenant (law)