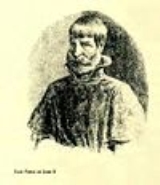 Criollo people
The
Criollo
class ranked below that of the Iberian
Peninsulares
Peninsulares
In the colonial caste system of Spanish America, a peninsular was a Spanish-born Spaniard or mainland Spaniard residing in the New World, as opposed to a person of full Spanish descent born in the Americas or Philippines...
, the high-born (yet class of commoners) permanent residence colonists born in
Spain
Spain
Spain , officially the Kingdom of Spain languages]] under the European Charter for Regional or Minority Languages. In each of these, Spain's official name is as follows:;;;;;;), is a country and member state of the European Union located in southwestern Europe on the Iberian Peninsula...
. But Criollos were higher status/rank than all other castes—people of mixed descent, Amerindians, and enslaved
Africans
African people
African people refers to natives, inhabitants, or citizen of Africa and to people of African descent.-Etymology:Many etymological hypotheses that have been postulated for the ancient name "Africa":...
. According to the
casta
system, a criollo could have up to 1/8 (one great-grandparent or equivalent) Amerindian, ancestry and not lose social place (
see
Limpieza de sangre). In the 18th- and early 19th centuries, changes in Madrid's policies towards her colonies (and their polyglot of peoples) led to tensions between the Criollos and the
Peninsulares.
The growth of indigenous Criollo political and economic strength in their separate colonies coupled with their global geographic distribution, and led them to each evolve a separate (both from each other and Spain) organic national personality and viewpoint. Criollo nationalists were the main supporters of the Spanish American wars of independence.
The term Criollo is often translated into
English
English language
English is a West Germanic language that arose in the Anglo-Saxon kingdoms of England and spread into what was to become south-east Scotland under the influence of the Anglian medieval kingdom of Northumbria...
as
Creole
Creole
- Languages :A Creole language is a stable, full-fledged language that originated from a pidgin or combination of other languages.Creole languages subgroups may include:* Arabic-based creole languages* Dutch-based creole languages...
. However, the word "creole" is also applied to many ethnic groups around the world who have no historic connection to Spain or to any colonial system. Indeed, many of those
creole peoples
Creole peoples
The term Creole and its cognates in other languages — such as crioulo, criollo, créole, kriolu, criol, kreyol, kreol, kriulo, kriol, krio, etc. — have been applied to people in different countries and epochs, with rather different meanings...
were never a distinct social caste, and were never defined by purity of descent.
Origin of the term
The word
criollo
and its Portuguese cognate
crioulo
are believed to come from the Spanish/Portuguese verb
criar
, meaning "to breed" or "to raise". The term came into use in the settlements established by the Portuguese along the West African coast. Originally the term was meant to distinguish the members of any foreign ethnic group who were born and "raised" locally, from those born in the group's homeland, as well as from persons of mixed ethnic ancestry. Thus, in the Portuguese colonies of Africa,
português crioulo
was a locally born person of Portuguese descent; in the Americas,
negro criollo
or
negro crioulo
was a locally born person of pure black (i.e. African) ancestry; and, in Spanish colonies, an
español criollo
was an ethnic Spaniard who had been born in the colonies, as opposed to an
español peninsular
born in Spain.
Limpieza de sangre
Limpieza de sangre
Limpieza de sangre , Limpeza de sangue or Neteja de sang , meaning "cleanliness of blood", played an important role in modern Iberian history....
or "cleanliness of blood" was a legal conception derived from the Spanish
Reconquista
Reconquista
The Reconquista was a period of almost 800 years in the Middle Ages during which several Christian kingdoms succeeded in retaking the Muslim-controlled areas of the Iberian Peninsula broadly known as Al-Andalus...
, and later introduced to the Spanish colonies in the Americas. In Spain, the concept was used to distinguish
old Christian
Old Christian
Old Christian was a social and law-effective category used in the Iberian Peninsula from the late 15th and early 16th century onwards, to distinguish Portuguese and Spanish people attested as having cleanliness of blood from the populations categorized as New Christian, mainly persons of partial...
s of "pure" unmixed
Iberian
Iberians
The Iberians were a set of peoples that Greek and Roman sources identified with that name in the eastern and southern coasts of the Iberian peninsula at least from the 6th century BC...
Christian ancestry (either Southern Spanish
Mozarab
Mozarab
The Mozarabs were Iberian Christians who lived under Arab Islamic rule in Al-Andalus. Their descendants remained unconverted to Islam, but did however adopt elements of Arabic language and culture...
s or Christians from the Northern Kingdoms of Spain) from
new Christian
New Christian
New Christian was a term used to refer to Iberian Jews and Muslims who converted to Roman Catholicism, and their known baptized descendants. The term was introduced by the Old Christians of Iberia who wanted to distinguish themselves from the conversos...
s descending from baptized
Morisco
Morisco
Moriscos or Mouriscos , meaning "Moorish", were the converted Christian inhabitants of Spain and Portugal of Muslim heritage. Over time the term was used in a pejorative sense applied to those nominal Catholics who were suspected of secretly practicing Islam.-Demographics:By the beginning of the...
s (Iberian Muslims) and Sephardim (Iberian Jews), together known as
conversos
(converts), whose real faith was
institutionally suspected
Spanish Inquisition
The Tribunal of the Holy Office of the Inquisition , commonly known as the Spanish Inquisition , was a tribunal established in 1480 by Catholic Monarchs Ferdinand II of Aragon and Isabella I of Castile. It was intended to maintain Catholic orthodoxy in their kingdoms, and to replace the Medieval...
.
The English word "Creole" was a loan from French
créole
, which in turn is believed to come from Spanish
criollo
or Portuguese
crioulo
.
According to the American Heritage Dictionary: [French créole, from Spanish criollo, person native to a locality, from Portuguese crioulo, diminutive of cria, person raised in the house, especially a servant, from criar, to bring up, from Latin cre re, to beget; see ker-2 in Indo-European roots.]
The Spanish colonial caste system
Most Spanish colonies started with a sizable population of indigenous Amerindians. Because the Spanish colonists were mostly men, they had liaisons with Amerindian women. (European women at the time did not travel to the Americas) Their children were mixed race. The population of mixed Spanish-Amerindian ancestry grew large enough to become a rather distinct group. In the 17th or 18th century, some Spanish colonies also imported large numbers of African slaves, who contributed to the
racial mix
Miscegenation
Miscegenation is the mixing of different racial groups through marriage, cohabitation, sexual relations, and procreation....
of the populace.
A Criollo was a person of full Spanish descent, born in the New World as opposed to Spain. Also, Criollo status was attained by people of Spanish origin with up to one-eighth or less (the equivalent of a great grandparent) Amerindian ancestry. Criollos were the offspring of two
Peninsulares
Peninsulares
In the colonial caste system of Spanish America, a peninsular was a Spanish-born Spaniard or mainland Spaniard residing in the New World, as opposed to a person of full Spanish descent born in the Americas or Philippines...
born in the New World, or of a
Castizo
Castizo
Castizo is a Spanish word with a general meaning of "pure" or "genuine". The feminine form is castiza. From this meaning it evolved other meanings, such as "typical of an area" and it was also used for one of the colonial Spanish race categories, the castas, that evolved in the seventeenth...
parent and one
Peninsular
or Criollo parent. This one-eighth rule, in theory, did not apply to African admixture. In reality, officials assigned various racial categories to mix-raced people depending on their social status, what they were told or due to testimony from friends and neighbors.
To preserve the Spanish Crown's power in the colonies, the Spanish colonial society was based on an elaborate caste system, which related to a person's degree of descent from Spaniards. The highest-ranking castes were the
españoles
, Spaniards by birth or descent. The
Penisulares
were the persons born in Spain, while the Criollo comprised locally born people of proven unmixed Spanish ancestry, that is, the Americas-born child of two Spanish-born Spaniards or mainland Spaniards (
peninsulares
Peninsulares
In the colonial caste system of Spanish America, a peninsular was a Spanish-born Spaniard or mainland Spaniard residing in the New World, as opposed to a person of full Spanish descent born in the Americas or Philippines...
), of two Criollos, or a Spaniard and a Criollo. People of mixed ancestry were classified in other castes — such as
castizo

Castizo

Castizo is a Spanish word with a general meaning of "pure" or "genuine". The feminine form is castiza. From this meaning it evolved other meanings, such as "typical of an area" and it was also used for one of the colonial Spanish race categories, the castas, that evolved in the seventeenth...


s
,
mestizo

Mestizo

Mestizo is a term traditionally used in Latin America, Philippines and Spain for people of mixed European and Native American heritage or descent...


s
,
cholo

Cholo

Cholo is an ethnic slur created by Hispanic criollos in the 16th century, and it has been applied to individuals of mixed or pure American Indian ancestry, or other racially mixed origin. The precise usage of "cholo" has varied widely in different times and places...


s
,
mulatos
Mulatto
Mulatto denotes a person with one white parent and one black parent, or more broadly, a person of mixed black and white ancestry. Contemporary usage of the term varies greatly, and the broader sense of the term makes its application rather subjective, as not all people of mixed white and black...
,
indios
,
zambo

Zambo

Zambo or Cafuzo are racial terms used in the Spanish and Portuguese Empires and occasionally today to identify individuals in the Americas who are of mixed African and Amerindian ancestry...


s
, and enslaved
Africans, called blacks
Black people
The term black people is used in systems of racial classification for humans of a dark skinned phenotype, relative to other racial groups.Different societies apply different criteria regarding who is classified as "black", and often social variables such as class, socio-economic status also plays a...
.
While the
casta
system was in force, the top ecclesiastical, military and administrative positions were reserved for crown-appointed
Peninsulares
, who also favoured the
Cádiz
Cádiz
Cadiz is a city and port in southwestern Spain. It is the capital of the homonymous province, one of eight which make up the autonomous community of Andalusia....
monopoly. Most of the local land-owning elite and
nobility
Nobility
Nobility is a social class which possesses more acknowledged privileges or eminence than members of most other classes in a society, membership therein typically being hereditary. The privileges associated with nobility may constitute substantial advantages over or relative to non-nobles, or may be...
belonged to the Criollo caste.
Criollos and the wars of independence
Until 1760, the Spanish colonies were ruled under laws designed by the Spanish
Habsburg
Habsburg
The House of Habsburg , also found as Hapsburg, and also known as House of Austria is one of the most important royal houses of Europe and is best known for being an origin of all of the formally elected Holy Roman Emperors between 1438 and 1740, as well as rulers of the Austrian Empire and...
s, which granted the American provinces great autonomy. That situation changed by the
Bourbon Reforms
Bourbon Reforms
The Bourbon Reforms were a set of economic and political legislation introduced by the Spanish Crown under various kings of the House of Bourbon throughout the 18th century. The reforms were intended to stimulate manufacturing and technology in order to modernize Spain...
during the reign of
Charles III
Charles III of Spain
Charles III was the King of Spain and the Spanish Indies from 1759 to 1788. He was the eldest son of Philip V of Spain and his second wife, the Princess Elisabeth Farnese...
. Spain needed to extract increasing wealth from its colonies to support the European and global wars it needed to maintain the
Spanish Empire
Spanish Empire
The Spanish Empire comprised territories and colonies administered directly by Spain in Europe, in America, Africa, Asia and Oceania. It originated during the Age of Exploration and was therefore one of the first global empires. At the time of Habsburgs, Spain reached the peak of its world power....
. The Crown expanded the privileges of the
Penisulares
, who took over many administrative offices which had been filled by Criollos. At the same time, reforms by the Catholic Church reduced the roles and privileges of the lower ranks of the clergy, who were mostly Criollos.
By the 19th century, this discriminatory policy of the Spanish Crown and the examples of the
American
American Revolution
The American Revolution was the political upheaval during the last half of the 18th century in which thirteen colonies in North America joined together to break free from the British Empire, combining to become the United States of America...
and
French
French Revolution
The French Revolution , sometimes distinguished as the 'Great French Revolution' , was a period of radical social and political upheaval in France and Europe. The absolute monarchy that had ruled France for centuries collapsed in three years...
revolutions, led the Criollos to rebel against the
Peninsulares
. With increasing support of the other castes, they engaged Spain in a fight for independence (1809–1826). The former Spanish Empire in the Americas separated into a number of independent republics.
Modern colloquial uses
The word
criollo
retains its original meaning in most
Spanish-speaking countries in the Americas
Hispanic America
Hispanic America or Spanish America is the region comprising the American countries inhabited by Spanish-speaking populations.These countries have significant commonalities with each other and with Spain, whose colonies they formerly were...
. In some countries, however, the word
criollo
has over time come to have additional meanings, such as "local" or "home grown". For instance,
comida criolla
in
Spanish-speaking countries
Hispanophone
Hispanophone or Hispanosphere denotes Spanish language speakers and the Spanish-speaking world. The word derives from the Latin political name of the Iberian Peninsula, Hispania, which comprised basically the territory of the modern states of Spain and Portugal.Hispanophones are estimated at...
refers to "local cuisine", not "cuisine of the criollos". This is very similar to the culture of
New Orleans
,
Louisiana
Louisiana
Louisiana is a state located in the southern region of the United States of America. Its capital is Baton Rouge and largest city is New Orleans. Louisiana is the only state in the U.S. with political subdivisions termed parishes, which are local governments equivalent to counties...
, where
Creole
Creole
- Languages :A Creole language is a stable, full-fledged language that originated from a pidgin or combination of other languages.Creole languages subgroups may include:* Arabic-based creole languages* Dutch-based creole languages...
means "local" or "home grown". Also, in Brazilian Portuguese, "crioulo" is also a slang referring to Blacks.
In some Latin American countries, the term is also used to describe people from particular regions, such as the countryside or mountain areas:
In Puerto Rico

Puerto Rico

Puerto Rico , officially the Commonwealth of Puerto Rico , is an unincorporated territory of the United States, located in the northeastern Caribbean, east of the Dominican Republic and west of both the United States Virgin Islands and the British Virgin Islands.Puerto Rico comprises an...


, natives of the town of Caguas

Caguas, Puerto Rico

Caguas , founded in 1775, is a city and municipality of Puerto Rico located in the Central Mountain Range of Puerto Rico, south of San Juan and Trujillo Alto, west of Gurabo and San Lorenzo, east of Aguas Buenas, Cidra, and Cayey....


are usually referred to as criollos; professional sports teams from that town are also usually nicknamed criollos de Caguas ("Caguas Creoles"). Caguas is located near Puerto Rico's part of the Cordillera Central mountain area.
In Argentina

Argentina

Argentina , officially the Argentine Republic , is the second largest country in South America by land area, after Brazil. It is constituted as a federation of 23 provinces and an autonomous city, Buenos Aires...


, locals of Argentina's northern and northwestern countryside provinces are called criollos by their porteño

Porteño

Porteño in Spanish is used to refer to a person who is from or lives in a port city, but it can also be used as an adjective for anything related to those port cities....


counterparts from Buenos Aires

Buenos Aires

Buenos Aires is the capital and largest city of Argentina, and the second-largest metropolitan area in South America, after São Paulo. It is located on the western shore of the estuary of the Río de la Plata, on the southeastern coast of the South American continent...


. They are typically seen as more traditionally Hispanic

Hispanic

Hispanic is a term that originally denoted a relationship to Hispania, which is to say the Iberian Peninsula: Andorra, Gibraltar, Portugal and Spain. During the Modern Era, Hispanic sometimes takes on a more limited meaning, particularly in the United States, where the term means a person of ...


in culture and ancestry than the melting pot

Melting pot

The melting pot is a metaphor for a heterogeneous society becoming more homogeneous, the different elements "melting together" into a harmonious whole with a common culture...


of non-Hispanic European influences that define the people and culture of Buenos Aires. Misa criolla is the name of a very popular mass composed Ariel Ramirez

Ariel Ramirez

Ariel Ramírez was an Argentine composer, pianist and music director. He was considered "a chief exponent of Argentine folk music" and noted for his "iconic" musical compositions....


, and sung by Mercedes Sosa

Mercedes Sosa

Haydée Mercedes Sosa, known as La Negra, was an Argentine singer who was popular throughout South America and some countries outside the continent. With her roots in Argentine folk music, Sosa became one of the preeminent exponents of nueva canción. She gave voice to songs written by both...


among others.
In Perú

Peru

Peru , officially the Republic of Peru , is a country in western South America. It is bordered on the north by Ecuador and Colombia, on the east by Brazil, on the southeast by Bolivia, on the south by Chile, and on the west by the Pacific Ocean....


, criollo is associated with the syncretic culture of the Pacific Coast, a mixture of Spanish, African, indigenous, and Gitano elements.
In Venezuela

Venezuela

Venezuela , officially called the Bolivarian Republic of Venezuela , is a tropical country on the northern coast of South America. It borders Colombia to the west, Guyana to the east, and Brazil to the south...


, criollo is associated with the national culture of Venezuela. Pabellón criollo

Pabellón criollo

Pabellón criollo is a traditional Venezuelan dish, the local version of the rice and beans combination found throughout the Caribbean. It is a plate of rice, shredded beef and stewed black beans that is considered by many to be the Venezuelan national dish....


is Venezuela's national dish and the baseball Corporación Criollitos de Venezuela is a seeder to the well renowned Venezuelan National Baseball League LVBP among other examples. Música Criolla is a way to refer to Venezuelan traditional music i.e. joropo

Joropo

The Joropo is a musical style resembling the waltz, and an accompanying dance, having African and European influences originated in Venezuela and performed in Colombia and Venezuela. It's a fundamental genre belonging to its typical music or música criolla...


. In Venezuela novelists like Rómulo Gallegos

Rómulo Gallegos

Rómulo Ángel del Monte Carmelo Gallegos Freire was a Venezuelan novelist and politician. For a period of some nine months during 1948, he was the first cleanly elected president in his country's history....


with his novel Doña Bárbara

Doña Bárbara

Doña Bárbara is a novel by Venezuelan author Rómulo Gallegos, first published in 1929. It was described in 1974 as "possibly the most widely known Latin American novel"....


, Pedro Emilio Coll, and Luis Manuel Urbaneja Achelpohl with the novel Peonía were major exponents of the Criollismo

Criollismo

Criollismo is a literary movement, also called costumbrismo, that took place between the end of the 19th century and the first part of the 20th century in Latin America, and is considered equivalent to regionalism in the USA literature. It is based on realism to describe the scenes, customs and...


movement.
See also
Academia Antártica

Academia Antártica

The Academia Antártica was a society of writers, poets and intellectuals—mostly of the criollo caste—that assembled in Lima, Peru, in the 16th and 17th Centuries. Their objective was to author a body of literature that matched or surpassed that of Europe's and would prove that literariness indeed...



Creole peoples

Creole peoples

The term Creole and its cognates in other languages — such as crioulo, criollo, créole, kriolu, criol, kreyol, kreol, kriulo, kriol, krio, etc. — have been applied to people in different countries and epochs, with rather different meanings...



Latin Americans

Latin Americans

Latin Americans are the citizens of the Latin American countries and dependencies. Latin American countries are multi-ethnic, home to people of different ethnic and national backgrounds. As a result, some Latin Americans don't take their nationality as an ethnicity, but identify themselves with...



limpieza de sangre

Limpieza de sangre

Limpieza de sangre , Limpeza de sangue or Neteja de sang , meaning "cleanliness of blood", played an important role in modern Iberian history....


(literally, "cleanliness of blood")
White Latin American

White Latin American

White Latin Americans are the people of Latin America who are white in the racial classification systems used in individual Latin American countries. Persons who are classified as White in one Latin American country may be classified differently in another country...



White Brazilian

White Brazilian

White Brazilians make up 48.4% of Brazil's population, or around 92 million people, according to the IBGE's 2008 PNAD . Whites are present in the entire territory of Brazil, although the main concentrations are found in the South and Southeastern parts of the country...



White Cuban
White Mexican

White Mexican

Mexicans of European descent, often called "güeros" or blancos in Mexican Spanish, are generally those of light skin and predominantly European features which are most often associated with Mexico's upper and middle socioeconomic classes...



European Peruvian
White Venezuelan

White Venezuelan

White Venezuelan is an unofficial term to describe the Venezuelan citizen of European origin. No official census data nor statistically significant studies exist, because Venezuela does not have a racial census. Often, many people with Amerindian and African ancestry in some cases are considered...



White Hispanic and Latino Americans

White Hispanic and Latino Americans

White Hispanic and Latino Americans are citizens and residents of the United States who are racially White and ethnically Hispanic or Latino.White American, itself an official U.S...



Emancipados

Emancipados

Emancipado was a term used for an African descended social-political demographic within the population of Spanish Guinea that existed in the early to mid 1900s...



Fernandinos
Latin Americans of Spanish descent