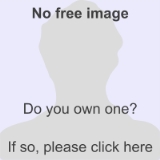 Barry Foster (actor)
Barry Foster
was a British actor who appeared in numerous film roles and is known for his leading role as a
Dutch
Netherlands
The Netherlands is a constituent country of the Kingdom of the Netherlands, located mainly in North-West Europe and with several islands in the Caribbean. Mainland Netherlands borders the North Sea to the north and west, Belgium to the south, and Germany to the east, and shares maritime borders...
detective in the
ITV
ITV plc
ITV plc is a British media company that operates 12 of the 15 regional television broadcasters that make up the ITV Network, the oldest and largest commercial terrestrial television network in the United Kingdom...
drama series,
Van der Valk
, which spanned five series over 20 years from 1972.
Early life
Born as
John Barry Foster
in
Beeston, Nottinghamshire
Beeston, Nottinghamshire
Beeston is a town in Nottinghamshire, England. It is southwest of Nottingham city centre. Although typically regarded as a suburb of the City of Nottingham, and officially designated as part of the Nottingham Urban Area, for local government purposes it is in the borough of Broxtowe, lying outside...
(recorded as
Basford
Basford, Nottingham
Basford is a suburb in northern Nottingham. Basford parish was absorbed into Nottingham in 1877. It gave its name to the Basford Rural District which existed from 1894 to 1974....
), his family moved to
Hayes, Hillingdon
Hayes, Hillingdon
Hayes is a town in the London Borough of Hillingdon, West London. It is a suburban development situated west of Charing Cross. Hayes was developed in the late 19th and 20th centuries as an industrial locality to which residential districts were later added in order to house factory workers...
when he was a few months old. His father was a
toolsetter
Machinist
A machinist is a person who uses machine tools to make or modify parts, primarily metal parts, a process known as machining. This is accomplished by using machine tools to cut away excess material much as a woodcarver cuts away excess wood to produce his work. In addition to metal, the parts may...
. He attended Southall County Grammar School (which became
Villiers High School
Villiers High School
Villiers High School is a mixed comprehensive school located in Southall in the London Borough of Ealing, West London, United Kingdom. The school is a specialist technology college and has approximately 1,200 students and around 80 teaching staff.-History:...
in the 1970s). Foster worked as a plastics organic chemist at the local EMI Central Research Laboratories, while unsuccessfully submitting ideas to advertising agencies.
Foster trained as an actor for two years at the
Central School of Speech and Drama
Central School of Speech and Drama
The Central School of Speech and Drama was founded in London in 1906 by Elsie Fogerty to offer a new form of training in speech and drama for young actors and other students...
in London, arriving there at the age of 20, a little older than the other students. It was here he became friends with an actor called David Baron, better known as playwright
Harold Pinter
Harold Pinter
Harold Pinter, CH, CBE was a Nobel Prize–winning English playwright and screenwriter. One of the most influential modern British dramatists, his writing career spanned more than 50 years. His best-known plays include The Birthday Party , The Homecoming , and Betrayal , each of which he adapted to...
. Foster would go on to appear in three of Pinter's plays,
The Basement
The Basement (play)
The Basement is a television filmscript and stage play by Nobel Laureate Harold Pinter . It was written first as a screenplay for a film, then revised into a filmscript for television, and also produced on stage.-Origin: "The Compartment":...
and
The Tea Party
Tea Party (play)
Tea Party is a play written by Harold Pinter, which Pinter adapted from his own 1963 short story of the same title. As a screenplay, it was commissioned by the European Broadcasting Union, directed by Charles Jarrott, and first transmitted on BBC Television in the programme The Largest Theatre in...
and
A Slight Ache
A Slight Ache
A Slight Ache is a tragicomic play written by Harold Pinter in 1958 and first published by Methuen in London in 1961. It concerns a married couple's dreams and desires, focusing mostly on the husband's fears of the unknown, of growing old, and of the "Other" as a threat to his...
towards the end of his career, in 1987.
Career
Foster's professional stage debut came in 1952 as 'Lorenzo' in
The Merchant of Venice
The Merchant of Venice
The Merchant of Venice is a tragic comedy by William Shakespeare, believed to have been written between 1596 and 1598. Though classified as a comedy in the First Folio and sharing certain aspects with Shakespeare's other romantic comedies, the play is perhaps most remembered for its dramatic...
in
County Cork
County Cork
County Cork is a county in Ireland. It is located in the South-West Region and is also part of the province of Munster. It is named after the city of Cork . Cork County Council is the local authority for the county...
. Then in 1955 he made his London stage debut as the Electrician in
The Night of the Ball
at the New Theatre (now the
Noël Coward Theatre
Noël Coward Theatre
The Noël Coward Theatre, formerly known as the Albery Theatre, is a West End theatre on St. Martin's Lane in the City of Westminster. It opened on 12 March 1903 as the New Theatre and was built by Sir Charles Wyndham behind Wyndham's Theatre which was completed in 1899. The building was designed by...
). His first film role came in 1956 in the
war film
War film
War films are a film genre concerned with warfare, usually about naval, air or land battles, sometimes focusing instead on prisoners of war, covert operations, military training or other related subjects. At times war films focus on daily military or civilian life in wartime without depicting battles...
Battle of the River Plate
. Over the years, he played in a wide variety of film and television roles, including
David Lean
David Lean
Sir David Lean CBE was an English film director, producer, screenwriter, and editor best remembered for big-screen epics such as The Bridge on the River Kwai , Lawrence of Arabia ,...
's epic
Ryan's Daughter
Ryan's Daughter
Ryan's Daughter is a 1970 film directed by David Lean. The film, set in 1916, tells the story of a married Irish woman who has an affair with a British officer during World War I, despite opposition from her nationalist neighbours...
,
Battle of Britain
Battle of Britain (film)
Battle of Britain is a 1969 Technicolor film directed by Guy Hamilton, and produced by Harry Saltzman and S. Benjamin Fisz. The film broadly relates the events of the Battle of Britain...
,
Joseph Losey
Joseph Losey
Joseph Walton Losey was an American theater and film director. After studying in Germany with Bertolt Brecht, Losey returned to the United States, eventually making his way to Hollywood...
's
King & Country
King & Country
King and Country is a 1964 British film, directed by American-born director Joseph Losey, shot in black and white, and starring Dirk Bogarde and Tom Courtenay...
,
The Troubleshooters
,
The Family Way
The Family Way
The Family Way is a 1966 British comedy-drama film based on Bill Naughton's play All in Good Time . It began life in 1961 as a television play entitled Honeymoon Postponed....
,
The Wild Geese
The Wild Geese
The Wild Geese is a British 1978 film about a group of mercenaries in Africa. It stars Richard Burton, Roger Moore, Richard Harris and Hardy Krüger...
,
Robbery
,
Sweeney!
Sweeney! (1977 film)
Sweeney! is a 1977 British thriller film made as a spin-off from the television show The Sweeney, which ran from 1974 and 1978. It was released on Region 2 DVD in 2007. A sequel Sweeney 2 was released the following year.- Plot :...
and
Inspector Clouseau
, Merchant Ivory's
Heat and Dust
Heat and Dust (film)
Heat and Dust is a 1983 romantic drama film with a screenplay by Ruth Prawer Jhabvala based upon her novel, Heat and Dust. It was directed by James Ivory and produced by Ismail Merchant...
and
Maurice
Maurice (film)
Maurice is a 1987 British film based on the novel of the same title by E. M. Forster. It is a tale of homosexual love in early 20th century England, following its main character Maurice Hall from his school days through university until he is united with his life partner.It was produced by Ismail...
, and up to his final film
Rancid Aluminium
Rancid Aluminium
Rancid Aluminium is a novel by James Hawes, first published in 1998. It is also the name of a 2000 film, based on the novel, that was released on 21 January 2000.-Cast:*Rhys Ifans*Joseph Fiennes*Tara FitzGerald*Sadie Frost*Steven Berkoff...
in 2000.
In 1972 he played two memorable roles, on opposite sides of the law. First was cynical Dutch detective Van der Valk and second was
serial killer
Serial killer
A serial killer, as typically defined, is an individual who has murdered three or more people over a period of more than a month, with down time between the murders, and whose motivation for killing is usually based on psychological gratification...
Bob Rusk in
Alfred Hitchcock
Alfred Hitchcock
Sir Alfred Joseph Hitchcock, KBE was a British film director and producer. He pioneered many techniques in the suspense and psychological thriller genres. After a successful career in British cinema in both silent films and early talkies, Hitchcock moved to Hollywood...
's
Frenzy
. The Van Der Valk role would resurface twice more in his career, in 1977 and once more in the early 1990s. Shortly after the third series in 1978, Foster was to take on the role of
Sherlock Holmes
Sherlock Holmes
Sherlock Holmes is a fictional detective created by Scottish author and physician Sir Arthur Conan Doyle. The fantastic London-based "consulting detective", Holmes is famous for his astute logical reasoning, his ability to take almost any disguise, and his use of forensic science skills to solve...
in a series of radio appearances for the
BBC
BBC
The British Broadcasting Corporation is a British public service broadcaster. Its headquarters is at Broadcasting House in the City of Westminster, London. It is the largest broadcaster in the world, with about 23,000 staff...
. He recorded 13 episodes of the Holmes canon, with David Buck as Dr. Watson. In 1974 he was also seen in
Fall of Eagles
Fall of Eagles
Fall of Eagles is a 13-part British television drama aired by the BBC in 1974. The series was created by John Elliot and produced by Stuart Burge....
in the role of Kaiser Wilhelm II. In 1982 he played the condescending chief of British intelligence in the BBC adaptation of the
John le Carré
John le Carré
David John Moore Cornwell , who writes under the name John le Carré, is an author of espionage novels. During the 1950s and the 1960s, Cornwell worked for MI5 and MI6, and began writing novels under the pseudonym "John le Carré"...
novel
Smiley's People
Smiley's People
Smiley's People is a spy novel by John le Carré, published in 1979. Featuring British master-spy George Smiley, it is the third and final novel of the "Karla Trilogy", following Tinker, Tailor, Soldier, Spy and The Honourable Schoolboy...
, starring
Alec Guinness
Alec Guinness
Sir Alec Guinness, CH, CBE was an English actor. He was featured in several of the Ealing Comedies, including Kind Hearts and Coronets in which he played eight different characters. He later won the Academy Award for Best Actor for his role as Colonel Nicholson in The Bridge on the River Kwai...
.
From the 1990s onwards, he mainly performed for stage. He took on the role of
Inspector Goole
in J.B. Priestley's
An Inspector Calls
An Inspector Calls
An Inspector Calls is a play written by English dramatist J. B. Priestley, first performed in 1945 in the Soviet Union and 1946 in the UK. It is considered to be one of Priestley's best known works for the stage and one of the classics of mid-20th century English theatre...
directed by
Stephen Daldry
Stephen Daldry
Stephen David Daldry, CBE is an English theatre and film director and producer, as well as a three-time Academy Award nominated and Tony Award winning director.-Early years:...
. In 2000 he starred as
Prospero
Prospero
Prospero is the protagonist in The Tempest, a play by William Shakespeare.- The Tempest :Prospero is the rightful Duke of Milan, who was put to sea on "a rotten carcass of a butt [boat]" to die by his usurping brother, Antonio, twelve years before the play begins. Prospero and Miranda survived,...
in
The Tempest
The Tempest
The Tempest is a play by William Shakespeare, believed to have been written in 1610–11, and thought by many critics to be the last play that Shakespeare wrote alone. It is set on a remote island, where Prospero, the exiled Duke of Milan, plots to restore his daughter Miranda to her rightful place,...
at Stafford Castle directed by Julia Stafford Northcote. In 2001, he started performing
Yasmina Reza
Yasmina Reza
Yasmina Reza is a French playwright, actress, novelist and screenwriter. Her parents were both of Jewish origin, her father Iranian, her mother Hungarian.-Career:...
's
'Art'
'Art' (play)
'Art' is a French language play by Yasmina Reza that premiered on 28 October 1994 at Comédie des Champs-Élysées in Paris. The English language adaptation, translated by Christopher Hampton opened in London's West End on 15 October 1996, starring Albert Finney. It played on Broadway in New York...
alongside
Nigel Havers
Nigel Havers
Nigel Allan Havers is an English actor. He is probably best known for his BAFTA-nominated role as Lord Andrew Lindsay in the 1981 British film Chariots of Fire, and for his role as Dr. Tom Latimer in the British TV comedy series Don't Wait Up...
and
Roger Lloyd Pack
Roger Lloyd Pack
Roger Lloyd-Pack is an English actor known for his roles in the TV shows The Vicar of Dibley, Only Fools and Horses and The Old Guys.-Career:...
. Once he left that, he returned in 2002, but on 11 February he died of a
heart attack
Myocardial infarction
Myocardial infarction or acute myocardial infarction , commonly known as a heart attack, results from the interruption of blood supply to a part of the heart, causing heart cells to die...
while being cared for at the
Royal Surrey County Hospital
Royal Surrey County Hospital
The Royal Surrey County Hospital is a 527-bedded District General Hospital, located on the fringe of Guildford, serving a population of 320,000 for general services and 1,200,000 for cancer services...
in
Guildford
Guildford
Guildford is the county town of Surrey. England, as well as the seat for the borough of Guildford and the administrative headquarters of the South East England region...
.
Some obituaries (e.g. BBC Online) incorrectly stated his year of birth as 1931. The
British Film Institute
British Film Institute
The British Film Institute is a charitable organisation established by Royal Charter to:-Cinemas:The BFI runs the BFI Southbank and IMAX theatre, both located on the south bank of the River Thames in London...
website provides definitive year of birth as 1927, based on a check of the birth and marriage certificates held at the Family Records Centre, London.
Personal life
His marriage in 1955 in
Birkenhead
Birkenhead
Birkenhead is a town within the Metropolitan Borough of Wirral in Merseyside, England. It is on the Wirral Peninsula, along the west bank of the River Mersey, opposite the city of Liverpool...
to singer and actress Judith Shergold was a long and happy one; the couple were married for 40 years. His daughters Miranda and Joanna are both actors, but his son Jason has not gone into acting. After Foster's death, a trust was set up, The Barry Foster Memorial Appeal, to help disabled children become involved in the theatre.
Filmography
The Battle of the River Plate

The Battle of the River Plate (film)

The Battle of the River Plate is a 1956 British war film by director-writer team of Michael Powell and Emeric Pressburger, starring John Gregson, Anthony Quayle and Peter Finch...


(1956) - Bill Roper, Capt. Bell's messenger, HMS Exeter (uncredited)
The Baby and the Battleship

The Baby and the Battleship

The Baby and the Battleship is a colour 1956 British comedy film directed by Jay Lewis and starring John Mills, Richard Attenborough and André Morell. It is based on the 1956 novel by Anthony Thorne with a screenplay by Richard De Roy, Gilbert Hackforth-Jones and Bryan Forbes...


(1956) - Bit Role (uncredited)
High Flight

High Flight (film)

High Flight is a CinemaScope 1957 British coldwar drama film directed by John Gilling and featuring Ray Milland, Bernard Lee and Leslie Phillips filmed at RAF Cranwell.-Plot:...


(1957) - Wilcox
Yangtse Incident

Yangtse Incident (1957 film)

Yangtse Incident: The Story of HMS Amethyst is a 1957 British war film that tells the story of the British frigate HMS Amethyst caught up in the Chinese Civil War....


(1957) - PO McCarthy RN
Sea of Sand (1958) - Corporal Mathieson
Sea Fury

Sea Fury (film)

Sea Fury is a 1958 British action film directed by Cy Endfield and starring Stanley Baker, Victor McLaglen, Luciana Paluzzi and Grégoire Aslan...


(1958) - Vincent
Dunkirk

Dunkirk (film)

Dunkirk is a 1958 British war film directed by Leslie Norman and starring John Mills, Richard Attenborough and Bernard Lee. It was based on two novels: Elleston Trevor's The Big Pick-Up and Lt. Col. Ewan Hunter and Maj. J. S...


(1958) - Don R
Yesterday's Enemy

Yesterday's Enemy

Yesterday's Enemy is a 1959 Hammer Films British war film directed by Val Guest and starring Stanley Baker, Guy Rolfe, Leo McKern and Gordon Jackson set in the Burma Campaign during World War II. It is based on a 1958 BBC teleplay by Peter R. Newman who turned it into a three act play in 1960. ...


(1959) - Actor
Surprise Package

Surprise Package (film)

Surprise Package is a 1960 American comedy film directed by Stanley Donen and starring Yul Bryner, Mitzi Gaynor, Noel Coward, Eric Pohlmann and Barry Foster. An American gangster living on a Greek island and a deposed King hatch a plan to steal some crown jewels....


(1960) - US Marshal
Playback

Playback (film)

Playback is an upcoming thriller/horror film starring Toby Hemingway. Pre-production of the film started in June 2010 in Grand Rapids, Michigan. John M. Bennett and Lawrence Robbins are the producers of the film...


(1962) - Dave Hollis
King & Country

King & Country

King and Country is a 1964 British film, directed by American-born director Joseph Losey, shot in black and white, and starring Dirk Bogarde and Tom Courtenay...


(1964) - Lieutenant Webb
The Family Way

The Family Way

The Family Way is a 1966 British comedy-drama film based on Bill Naughton's play All in Good Time . It began life in 1961 as a television play entitled Honeymoon Postponed....


(1966) - Joe Thompson
Robbery (1967) - Frank
Twisted Nerve

Twisted Nerve

Twisted Nerve is a 1968 British psychological thriller film about a disturbed young man, Martin, who pretends, under the name of Georgie, to be mentally retarded in order to be near Susan, a girl he has become infatuated with, killing those who get in his way.-Plot:The film opens with Martin...


(1968) - Gerry Henderson
Inspector Clouseau

Inspector Clouseau (1968 film)

Inspector Clouseau is a 1968 United Artists feature film, the third in the Pink Panther film series. It was directed by Bud Yorkin, written by Frank Waldman and Tom Waldman and stars Alan Arkin as Inspector Jacques Clouseau...


(1968) - Addison Steele
Battle of Britain

Battle of Britain (film)

Battle of Britain is a 1969 Technicolor film directed by Guy Hamilton, and produced by Harry Saltzman and S. Benjamin Fisz. The film broadly relates the events of the Battle of Britain...


(1969) - Squadron Leader Edwards
The Guru

The Guru (1969 film)

The Guru is a film by Merchant Ivory Productions, with a screenplay by Ruth Prawer Jhabvala and James Ivory.-Plot synopsis:A rock star, Tom Pickle , travels to India to learn to play the sitar with the great musician Ustad Zafar Khan...


(1969) - Chris
Ryan's Daughter

Ryan's Daughter

Ryan's Daughter is a 1970 film directed by David Lean. The film, set in 1916, tells the story of a married Irish woman who has an affair with a British officer during World War I, despite opposition from her nationalist neighbours...


(1970) - Tim O'Leary
Frenzy

Frenzy

Frenzy is a 1972 British thriller film produced and directed by Alfred Hitchcock, and is the penultimate feature film of his extensive career. The film is based upon the novel Goodbye Piccadilly, Farewell Leicester Square by Arthur La Bern, and was adapted for the screen by Anthony Shaffer. La Bern...


(1972) - Robert Rusk
A Quiet Day in Belfast

A Quiet Day in Belfast

A Quiet Day in Belfast is a 1974 Canadian drama film set in Northern Ireland and starring Barry Foster, Margot Kidder and Sean McCann. British soldiers battle the Provisional Irish Republican Army in early 1970s Belfast...


(1974) - John Slattery
Fall of Eagles

Fall of Eagles

Fall of Eagles is a 13-part British television drama aired by the BBC in 1974. The series was created by John Elliot and produced by Stuart Burge....


(1974) - Kaiser William II
The Last Word

The Last Word (film)

The Last Word is a 1975 West German comedy drama film written and directed by Robert van Ackeren and starring Delphine Seyrig, Barry Foster and Peter Hall....


(1975) - Edward
Orde Wingate (1976) - Orde Wingate
Sweeney! (1977) - Elliott McQueen
The Three Hostages

The Three Hostages (film)

The Three Hostages is a 1977 British television film directed by Clive Donner and based on the John Buchan thriller novel The Three Hostages. It starred Barry Foster, Diana Quick, John Castle and David Markham. Foster played the lead role of Richard Hannay, a retired British soldier who works...


(1977) - Richard Hannay

Richard Hannay

Major-General Sir Richard Hannay, KCB, OBE, DSO, Legion of Honour, is a fictional secret agent created by Scottish novelist John Buchan. In his autobiography, Memory Hold-the-Door, Buchan suggests that the character is based, in part, on Edmund Ironside, from Edinburgh, a spy during the Second Boer...



The Wild Geese

The Wild Geese

The Wild Geese is a British 1978 film about a group of mercenaries in Africa. It stars Richard Burton, Roger Moore, Richard Harris and Hardy Krüger...


(1978) - Thomas Balfour
Danger on Dartmoor

Danger on Dartmoor

Danger on Dartmoor is a 1980 British drama film directed by David Eady and starring Marcus Evans, Simon Henderson, Debby Salter and Barry Foster....


(1980) - Green
Smiley's People

Smiley's People

Smiley's People is a spy novel by John le Carré, published in 1979. Featuring British master-spy George Smiley, it is the third and final novel of the "Karla Trilogy", following Tinker, Tailor, Soldier, Spy and The Honourable Schoolboy...


(1982) - Saul Enderby
Heat and Dust

Heat and Dust (film)

Heat and Dust is a 1983 romantic drama film with a screenplay by Ruth Prawer Jhabvala based upon her novel, Heat and Dust. It was directed by James Ivory and produced by Ismail Merchant...


(1983) - Major Minnies, the Political Agent
Death of an Expert Witness

Death of an Expert Witness

Death of an Expert Witness is an Adam Dalgliesh novel by P. D. James, published in 1977. It begins with the discovery of a murder of young girl. However, this is not the focus of the novel, but rather is used as a method to introduce us to the staff of a forensic laboratory, the background of this...


(1983) - Dr. Maxim Howarth, Director of Hoggatt's Laboratory
The Whistle Blower

The Whistle Blower

The Whistle Blower is a 1986 British spy thriller film, starring Michael Caine, based on the novel of the same name by John Hale.-Plot:Frank Jones is a retired British naval officer, who is now a businessman...


(1986) - Charles Greig
Maurice

Maurice (film)

Maurice is a 1987 British film based on the novel of the same title by E. M. Forster. It is a tale of homosexual love in early 20th century England, following its main character Maurice Hall from his school days through university until he is united with his life partner.It was produced by Ismail...


(1987) - Dean Cornwallis
Three Kinds of Heat (1987) - Norris
Beyond the Next Mountain (1987) - Actor
The Killing Game (1988) - Jack
The Free Frenchman (1989) - Maj. Trent
King of the Wind

King of the Wind (film)

King of the Wind is a 1989 British adventure film directed by Peter Duffell and starring Richard Harris, Glenda Jackson and Frank Finlay. It is based on the novel King of the Wind by Marguerite Henry. The film depicts the life of an Arab colt in eighteenth century Britain.-Cast:* Richard Harris ......


(1989) - Mr. Williams
Roger Roger

Roger Roger

Roger Roger is a BBC television comedy-drama written by John Sullivan. The series was about a mini-cab firm called Cresta Cabs. The pilot aired in 1996 and there were three subsequent series on BBC1 in 1998, 1999 and 2003.-Pilot: 1996:...


(1999) - Pieter Eugene
Rancid Aluminum (2000) - Doctor
Radio
In the Balance - Journalist
Space Force

Space Force

Space Force was a BBC Radio science fiction serial, broadcast in the mid-1980s.Written by Charles Chilton, it was originally intended to be a sequel to his Journey into Space series , using the cast who'd just made a one-off revival of that series ; while this idea was dropped late in the day, the...


(1984–85) - Saxon Berry
A fall of Moondust (1981) - Chief Engineer Jim Lawrence
Sherlock Holmes (1978) - Sherlock Holmes, with David Buck as Dr. Watson
External links