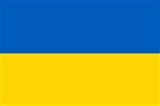 Ukraine
Topics
Ukraine
Timeline

Timeline
1651 The Battle of Beresteczko between Poland and Ukraine starts.
1659 At the Battle of Konotop the Ukrainian armies of Ivan Vyhovsky defeat the Russians led by Prince Trubetskoy.
1673 Second Battle of Khotyn in Ukraine: Polish-Lithuanian Commonwealth forces under the command of Jan Sobieski defeat the Ottoman army. In this battle, rockets made by Kazimierz Siemienowicz are successfully used.
1917 Ukraine is declared a republic.
1918 The Ukraine declares independence from Bolshevik Russia.
1918 Western Ukraine gains its independence from the Austro-Hungarian Empire.
1941 Nazi Germans massacre Polish scientists and writers in the captured Ukrainian city of Lviv.
1941 World War II: On Jewish New Year Day, the German SS murder 6,000 Jews in Vinnytsya, Ukraine. Those are the survivors of the previous killings that took place a few days earlier in which about 24,000 Jews were executed.
1941 World War II: Holocaust in Kiev, Ukraine: German Einsatzgruppe C begins the Babi Yar massacre, according to the Einsatzgruppen operational situation report.
1941 World War II: Holocaust in Kiev, Ukraine: German Einsatzgruppe C complete Babi Yar massacre.
1941 1,500 Jews from Pidhaytsi (in western Ukraine) are sent by Nazis to Belzec extermination camp.
1941 Holocaust: German troops execute over 15,000 Jews at Drobitsky Yar, a ravine southeast of the city of Kharkiv, Ukraine.
1942 Holocaust: The SS murder 588 Jewish residents of the Podolian town of Zinkiv (Khmelnytska oblast, Ukraine). The Zoludek Ghetto is destroyed and all its inhabitants murdered or deported.
1942 World War II: Second Battle of Kharkov: in eastern Ukraine, Red Army forces under Marshal Semyon Timoshenko launch a major offensive from the Izium bridgehead, only to be encircled and destroyed by the troops of Army Group South two weeks later.
1942 Holocaust in Chortkiav, western Ukraine: At 2.30 am the German Schutzpolizei starts driving Jews out of their houses, divides them into groups of 120, packs them in freight cars and deports 2000 to Belzec death camp. 500 of the sick and children are murdered on the spot.
1942 Holocaust: 8,700 Jews of Kolomyia (western Ukraine) sent by German Gestapo to death camp in Belzec.
1942 Holocaust in Letychiv, Ukraine. In the course of two days the German SS murders at least 3,000 Jews.
1942 On the Jewish holiday of Yom Kippur, Nazis send over 1,000 Jews of Pidhaytsi (west Ukraine) to Belzec extermination camp.
1942 In Dunaivtsi, Ukraine, Nazis murder 2,588 Jews.
1943 Holocaust: Germany liquidates the Jewish Ghetto in Berezhany, western Ukraine. 1,180 Jews are led to the city's old Jewish graveyard and shot.
1944 World War II: the Soviet army enters Lviv, a major city in western Ukraine, liberating it from the Nazis. Only 300 Jews survive out of 160,000 living in Lviv prior to occupation.
1979 Two Soviet Aeroflot jetliners collide in mid-air over Ukraine, killing 156
1986 A nuclear reactor accident occurs at the Chernobyl Nuclear Power Plant in the Soviet Union (now Ukraine), creating the world's worst nuclear disaster.
1991 32 miners are killed when a coal mine catches fire in the Donbass region of Ukraine releases toxic gas.
1991 Ukraine declares itself independent from the Soviet Union.
1991 Ukraine declares its independence from the Soviet Union.
1991 Cold War: Ukrainian voters overwhelmingly approve a referendum for independence from the Soviet Union.
1991 The leaders of Russia, Belarus and Ukraine sign an agreement dissolving the Soviet Union and establishing the Commonwealth of Independent States.
1991 Mikhail Gorbachev resigns as president of the Soviet Union (the union itself is dissolved the next day). Ukraine's referendum is finalized and Ukraine officially leaves the Soviet Union.
1992 An Antonov An-124 operated by Antonov Airlines registered SSSR-82002, crashed near Kiev, Ukraine.
2002 Ukraine airshow disaster: a Sukhoi Su-27 fighter crashes during an air show at Lviv, Ukraine killing 85 and injuring more than 100 others, the largest air show disaster in history.
2004 The Day of Mourning at Bykivnia forest, just outside of Kiev, Ukraine. Here during 1930s and early 1940s communist bolsheviks executed over 100,000 Ukrainian civilians.
2004 The Orange Revolution begins in Ukraine, resulting from the presidential elections.
2006 Pulkovo Aviation Enterprise Flight 612 crashes near the Russian border over eastern Ukraine, killing all 170 people on board.
2006 Funeral service takes place for those executed at Bykivnia forest, outside Kiev, Ukraine. 817 Ukrainian civilians (out of some 100,000) executed by Bolsheviks at Bykivnia in 1930s – early 1940s are reburied.