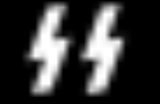 Einsatzgruppen
Einsatzgruppen
were
SS
Schutzstaffel
The Schutzstaffel |Sig runes]]) was a major paramilitary organization under Adolf Hitler and the Nazi Party. Built upon the Nazi ideology, the SS under Heinrich Himmler's command was responsible for many of the crimes against humanity during World War II...
paramilitary
Paramilitary
A paramilitary is a force whose function and organization are similar to those of a professional military, but which is not considered part of a state's formal armed forces....
death squad
Death squad
A death squad is an armed military, police, insurgent, or terrorist squad that conducts extrajudicial killings, assassinations, and forced disappearances of persons as part of a war, insurgency or terror campaign...
s that were responsible for mass killings, typically by shooting, of Jews in particular, but also significant numbers of other population groups and political categories. The
Einsatzgruppen
operated throughout the territory occupied by the German armed forces following the German invasions of Poland, in September, 1939, and later, of the Soviet Union on June 22, 1941.