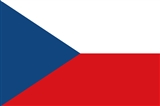 Czechoslovakia
Topics
Czechoslovakia
Timeline

Timeline
1918 World War I: Czechoslovakia is granted independence from Austria-Hungary marking the beginning of independent Czechoslovak state, after 300 years.
1918 Czechoslovakia becomes a republic.
1919 Austria and the Allies sign the Treaty of Saint-Germain recognizing the independence of Poland, Hungary, Czechoslovakia and Yugoslavia.
1938 Adolf Hitler demands autonomy and self-determination for the Germans of the Sudetenland region of Czechoslovakia.
1938 Mobilization of the Czechoslovak army in response to the Munich Crisis.
1938 At 2:00 am, Britain, France, Germany and Italy sign the Munich Agreement, allowing Germany to occupy the Sudetenland region of Czechoslovakia.
1939 World War II: German troops occupy the remaining part of Bohemia and Moravia; Czechoslovakia ceases to exist.
1942 World War II: in retaliation for the assassination of Reinhard Heydrich, Nazis in Czechoslovakia kill over 1,800 people.
1944 Soviet Union invades Czechoslovakia.
1948 Communist revolution in Czechoslovakia.
1948 The Communist Party of Czechoslovakia takes control of government in Czechoslovakia and the period of the Third Republic ends.
1948 Edvard Beneš resigns as President of Czechoslovakia rather than signing a constitution making his nation a Communist state.
1950 Communist Czechoslovakia's ministry of foreign affairs asks nuncios of Vatican to leave the country.
1966 A Bulgarian plane with 82 people on board crashes near Bratislava, Czechoslovakia.
1968 Alexander Dubček comes to power: "Prague Spring" begins in Czechoslovakia.
1968 Soviet Union-dominated Warsaw Pact troops invade Czechoslovakia, crushing the Prague Spring; on the same day, Nicolae Ceauşescu, leader of Communist Romania, publicly condemns the Soviet maneuver, encouraging the Romanian population to arm itself against possible Soviet reprisals.
1969 Student Jan Palach dies after setting himself on fire 3 days earlier in Prague's Wenceslas Square to protest the invasion of Czechoslovakia by the Soviet Union in 1968. His funeral turned into another major protest.
1969 Czechoslovakian Communist Party chairman Alexander Dubček is deposed.
1978 Czech Vladimír Remek becomes the first non-Russian or non-American to go into space, when he is launched aboard Soyuz 28.
1988 The Candle demonstration in Bratislava is the first mass demonstration of the 1980s against the communist regime in Czechoslovakia.
1989 Cold War: Velvet Revolution begins: In Czechoslovakia, a student demonstration in Prague is quelled by riot police. This sparks an uprising aimed at overthrowing the communist government (it succeeds on December 29).
1989 Velvet Revolution: The number of protesters assembled in Prague, Czechoslovakia swells from 200,000 the day before to an estimated half-million.
1991 The Visegrád Agreement, establishing cooperation to move toward free-market systems, is signed by the leaders of Czechoslovakia, Hungary and Poland.
1992 Václav Havel resigns as president of Czechoslovakia.
1992 In Brno Václav Klaus and Vladimír Mečiar sign an agreement to divide Czechoslovakia.
1993 Dissolution of Czechoslovakia: Czechoslovakia is divided into the Slovak Republic and the Czech Republic.