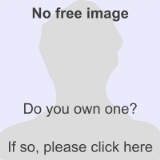 Francis L. Sullivan
Francis Loftus Sullivan
(6 January 1903,
Wandsworth
Wandsworth
Wandsworth is a district of south London, England, in the London Borough of Wandsworth. It is situated southwest of Charing Cross. The area is identified in the London Plan as one of 35 major centres in Greater London.-Toponymy:...
, London - 19 November 1956, New York City) was an English
film
Film
A film, also called a movie or motion picture, is a series of still or moving images. It is produced by recording photographic images with cameras, or by creating images using animation techniques or visual effects...
and
stage
Stage (theatre)
In theatre or performance arts, the stage is a designated space for the performance productions. The stage serves as a space for actors or performers and a focal point for the members of the audience...
actor. He attended
Stonyhurst
Stonyhurst College
Stonyhurst College is a Roman Catholic independent school, adhering to the Jesuit tradition. It is located on the Stonyhurst Estate near the village of Hurst Green in the Ribble Valley area of Lancashire, England, and occupies a Grade I listed building...
, the Jesuit public school in
Lancashire
Lancashire
Lancashire is a non-metropolitan county of historic origin in the North West of England. It takes its name from the city of Lancaster, and is sometimes known as the County of Lancaster. Although Lancaster is still considered to be the county town, Lancashire County Council is based in Preston...
, England whose alumni include
Charles Laughton
Charles Laughton
Charles Laughton was an English-American stage and film actor, screenwriter, producer and director.-Early life and career:...
and
Arthur Conan Doyle
Arthur Conan Doyle
Sir Arthur Ignatius Conan Doyle DL was a Scottish physician and writer, most noted for his stories about the detective Sherlock Holmes, generally considered a milestone in the field of crime fiction, and for the adventures of Professor Challenger...
.
A heavily built man with a striking double-chin and a deep voice, Sullivan made his acting debut at the
Old Vic
Old Vic
The Old Vic is a theatre located just south-east of Waterloo Station in London on the corner of The Cut and Waterloo Road. Established in 1818 as the Royal Coburg Theatre, it was taken over by Emma Cons in 1880 when it was known formally as the Royal Victoria Hall. In 1898, a niece of Cons, Lilian...
aged 18 in
Shakespeare
William Shakespeare
William Shakespeare was an English poet and playwright, widely regarded as the greatest writer in the English language and the world's pre-eminent dramatist. He is often called England's national poet and the "Bard of Avon"...
's
Richard III
Richard III (play)
Richard III is a history play by William Shakespeare, believed to have been written in approximately 1591. It depicts the Machiavellian rise to power and subsequent short reign of Richard III of England. The play is grouped among the histories in the First Folio and is most often classified...
and appeared in his first film in 1932. Some of his notable film roles include Mr. Bumble in
Oliver Twist
Oliver Twist (1948 film)
Oliver Twist is the second of David Lean's two film adaptations of Charles Dickens novels. Following the success of his 1946 version of Great Expectations, Lean re-assembled much of the same team for his adaptation of Dicken's 1838 novel, including producers Ronald Neame and Anthony...
(1948) and Phil Nosseross in the
film noir
Film noir
Film noir is a cinematic term used primarily to describe stylish Hollywood crime dramas, particularly those that emphasize cynical attitudes and sexual motivations. Hollywood's classic film noir period is generally regarded as extending from the early 1940s to the late 1950s...
Night and the City
Night and the City
Night and the City is a film noir based on the novel by Gerald Kersh, directed by Jules Dassin, and starring Richard Widmark and Gene Tierney. Shot on location in London, the plot evolves around an ambitious hustler whose plans keep going wrong....
(1950). Sullivan also played the part of Jaggers in two versions of
Charles Dickens
Charles Dickens
Charles John Huffam Dickens was an English novelist, generally considered the greatest of the Victorian period. Dickens enjoyed a wider popularity and fame than had any previous author during his lifetime, and he remains popular, having been responsible for some of English literature's most iconic...
's
Great Expectations
Great Expectations
Great Expectations is a novel by Charles Dickens. It was first published in serial form in the publication All the Year Round from 1 December 1860 to August 1861. It has been adapted for stage and screen over 250 times....
- in
1934
Great Expectations (1934 film)
Great Expectations is a 1934 adaptation of the Charles Dickens novel of the same name. Filmed with mostly American actors, it was the first sound version of the novel and was produced in Hollywood by Universal Studios and directed by Stuart Walker. It stars Phillips Holmes as Pip, Jane Wyatt as...
and
1946
Great Expectations (1946 film)
Great Expectations is a 1946 British film which won two Academy Awards and was nominated for three others...
. He appeared in a fourth Dickens film, the 1935
Universal Pictures
Universal Pictures
-1920:* White Youth* The Flaming Disc* Am I Dreaming?* The Dragon's Net* The Adorable Savage* Putting It Over* The Line Runners-1921:* The Fire Eater* A Battle of Wits* Dream Girl* The Millionaire...
version of
The Mystery of Edwin Drood
The Mystery of Edwin Drood (1935 film)
The Mystery of Edwin Drood was the third film adaptation and first sound film version of Charles Dickens's unfinished novel of the same name. It starred Claude Rains in the role of the villainous John Jasper...
, in which he played Crisparkle.
In 1938, he was featured in
The Citadel
The Citadel (film)
The Citadel is a 1938 film based on the novel of the same name by A. J. Cronin, first published in 1937. The film was directed by King Vidor and produced by Victor Saville.-Plot:...
, starring
Robert Donat
Robert Donat
Robert Donat was an English film and stage actor. He is best-known for his roles in Alfred Hitchcock's The 39 Steps and Goodbye, Mr...
, and a decade later, he played the role of
Pierre Cauchon
Pierre Cauchon
Pierre Cauchon , bishop of Beauvais. A strong partisan of English interests in France during the latter years of the Hundred Years' War, his role in arranging Joan of Arc's downfall led most subsequent observers to condemn his extension of secular politics into an ecclesiastical trial...
in the
technicolor
Technicolor
Technicolor is a color motion picture process invented in 1916 and improved over several decades.It was the second major process, after Britain's Kinemacolor, and the most widely used color process in Hollywood from 1922 to 1952...
version of
Joan of Arc
Joan of Arc (1948 film)
Joan of Arc is a 1948 Technicolor film directed by Victor Fleming; starring Ingrid Bergman as the French religious icon and war heroine. It was produced by Walter Wanger. It is based on Maxwell Anderson's successful Broadway play Joan of Lorraine, which also starred Bergman, and was adapted for the...
, starring
Ingrid Bergman
Ingrid Bergman
Ingrid Bergman was a Swedish actress who starred in a variety of European and American films. She won three Academy Awards, two Emmy Awards, and the Tony Award for Best Actress. She is ranked as the fourth greatest female star of American cinema of all time by the American Film Institute...
. Also in 1938 he starred in a revival of the
Stokes' brothers
Sewell Stokes
Francis Martin Sewell Stokes was an English novelist, biographer, playwright, screenwriter, broadcaster and prison visitor. He collaborated on a number of occasions with his brother, Leslie Stokes, an actor and later in life a BBC radio producer, with whom he shared a flat for many years...
play
Oscar Wilde
Oscar Wilde (play)
The play Oscar Wilde, written by Leslie & Sewell Stokes, is based on the life of the Irish playwright Oscar Wilde in which Wilde's friend, the controversial author and journalist Frank Harris, appears as a character...
at London's
Arts Theatre
Arts Theatre
The Arts Theatre is a theatre in Great Newport Street, in Westminster, Central London. It now operates as the West End's smallest commercial receiving house.-History:...
.
Sullivan also acted in light comedies, notably
My Favorite Spy
My Favorite Spy
My Favorite Spy is a 1951 comedy film starring Bob Hope and Hedy Lamarr. The movie was directed by Norman Z. McLeod.-Cast:*Bob Hope as Peanuts White/Eric Augustine*Hedy Lamarr as Lily Dalbray*Francis L...
(1951), starring
Bob Hope
Bob Hope
Bob Hope, KBE, KCSG, KSS was a British-born American comedian and actor who appeared in vaudeville, on Broadway, and in radio, television and movies. He was also noted for his work with the US Armed Forces and his numerous USO shows entertaining American military personnel...
and
Hedy Lamarr
Hedy Lamarr
Hedy Lamarr was an Austrian-American actress celebrated for her great beauty who was a major contract star of MGM's "Golden Age".Lamarr also co-invented – with composer George Antheil – an early technique for spread spectrum communications and frequency hopping, necessary to wireless...
, in which he played an enemy agent, and the comedy
Fiddlers Three
Fiddlers Three (1944 film)
Fiddlers Three is a 1944 British black-and-white comedy with music. The film was produced by Michael Balcon and directed by Harry Watt. The cast included Tommy Trinder, Sonnie Hale, Frances Day, Francis L. Sullivan, Diana Decker, Elisabeth Welch and James Robertson Justice...
(1944), portraying
Nero
Nero
Nero , was Roman Emperor from 54 to 68, and the last in the Julio-Claudian dynasty. Nero was adopted by his great-uncle Claudius to become his heir and successor, and succeeded to the throne in 54 following Claudius' death....
. He also played the role of
Pothinus
Pothinus
Pothinus , a eunuch, was regent for Pharaoh Ptolemy XIII of the Ptolemaic dynasty of Ancient Egypt. He is most remembered for turning Ptolemy against his sister and co-ruler Cleopatra VII, thus starting a civil war, and for having Pompey decapitated and presenting the severed head to Julius...
in the 1945 film version of
George Bernard Shaw
George Bernard Shaw
George Bernard Shaw was an Irish playwright and a co-founder of the London School of Economics. Although his first profitable writing was music and literary criticism, in which capacity he wrote many highly articulate pieces of journalism, his main talent was for drama, and he wrote more than 60...
's
Caesar and Cleopatra
Caesar and Cleopatra (1945 film)
Caesar and Cleopatra is a 1945 British, Technicolor, biographical, romantic comedy film directed by Gabriel Pascal and starring Claude Rains and Vivien Leigh. It was adapted from a 1901 play, Caesar and Cleopatra by George Bernard Shaw...
. The film was directed by
Gabriel Pascal
Gabriel Pascal
Gabriel Pascal was a Hungarian film producer and director.Born 1894 in Arad, Austria-Hungary , Pascal was the first film producer to bring the plays of George Bernard Shaw successfully to the screen. His most famous production was Pygmalion, for which Pascal himself received an Academy Award...
, and was the last film personally supervised by Shaw himself. Sullivan later reprised the role in a stage revival of the play.
Sullivan, who eventually became a naturalized US citizen, won a
Tony Award
Tony Award
The Antoinette Perry Award for Excellence in Theatre, more commonly known as a Tony Award, recognizes achievement in live Broadway theatre. The awards are presented by the American Theatre Wing and The Broadway League at an annual ceremony in New York City. The awards are given for Broadway...
in 1955 for the
Agatha Christie
Agatha Christie
Dame Agatha Christie DBE was a British crime writer of novels, short stories, and plays. She also wrote romances under the name Mary Westmacott, but she is best remembered for her 66 detective novels and 14 short story collections , and her successful West End plays.According to...
play
Witness for the Prosecution
Witness for the Prosecution (play)
Witness for the Prosecution is a play adapted by Agatha Christie based upon her short story titled "The Witness for the Prosecution". The play opened in London on October 28, 1953 at the Winter Garden Theatre...
. Earlier, he had played
Hercule Poirot
Hercule Poirot
Hercule Poirot is a fictional Belgian detective created by Agatha Christie. Along with Miss Marple, Poirot is one of Christie's most famous and long-lived characters, appearing in 33 novels and 51 short stories published between 1920 and 1975 and set in the same era.Poirot has been portrayed on...
at the
Embassy Theatre (London)
Embassy Theatre (London)
The Embassy Theatre is a theatre at 64, Eton Avenue, Swiss Cottage, London.- Early years :The Embassy Theatre was opened as a repertory company in September 1928 on the initiative of Sybil Arundale and Herbert Jay., when the premises of Hampstead Conservatoire of Music were adapted by architect...
in the Christie play,
Black Coffee
Black Coffee (play)
Black Coffee is a play by the British crime-fiction author Agatha Christie which was produced initially in 1930. The first piece that Christie wrote for the stage, it launched a successful second career for her as a playwright....
(1930). He died of a heart attack, aged 53 (some sources claim he died from an unspecified "lung ailment").
Filmography
The Chinese Puzzle (1932)
Great Expectations

Great Expectations (1934 film)

Great Expectations is a 1934 adaptation of the Charles Dickens novel of the same name. Filmed with mostly American actors, it was the first sound version of the novel and was produced in Hollywood by Universal Studios and directed by Stuart Walker. It stars Phillips Holmes as Pip, Jane Wyatt as...


(1934)
The Return of Bulldog Drummond

The Return of Bulldog Drummond

The Return of Bulldog Drummond is a 1934 British thriller film directed by Walter Summers and starring Ralph Richardson, Ann Todd and Claud Allister. It was based on the 1932 novel The Return of Bulldog Drummond by H.C. McNeile.-Cast:...


(1934)
The Mystery of Edwin Drood

The Mystery of Edwin Drood (1935 film)

The Mystery of Edwin Drood was the third film adaptation and first sound film version of Charles Dickens's unfinished novel of the same name. It starred Claude Rains in the role of the villainous John Jasper...


(1935)
A Woman Alone

A Woman Alone (film)

A Woman Alone is a 1936 British drama film directed by Eugene Frenke and starring Anna Sten, Henry Wilcoxon and Viola Keats. It was also released as Two Who Dared. An officer becomes entangled in a love affair with a woman who works as a maid....


(1936)
Non-Stop New York

Non-Stop New York

Non-Stop New York is a 1937 crime film based on the novel Sky Steward by Ken Attiwill. A woman who can clear an innocent man of the charge of murder is pursued by gangsters onto a luxurious transatlantic flying boat.-Cast:...


(1937)
Action for Slander

Action for Slander

Action for Slander is a 1937 British drama film directed by Tim Whelan and starring Clive Brook, Ann Todd and Googie Withers. An army officer is falsely accused at cheating at cards by a man whose wife he had an affair with and struggles to clear his name...


(1937)
Kate Plus Ten

Kate Plus Ten (film)

Kate Plus Ten is a 1938 British thriller film directed by Reginald Denham and starring Jack Hulbert, Genevieve Tobin and Noel Madison. It was adapted from the Edgar Wallace novel Kate Plus Ten. It was also released as Queen of Crime. Kate, the leader of a gang of criminals, works as secretary to an...


(1938)
The Drum

The Drum (1938 film)

The Drum is a 1938 British Technicolor film from the book by A. E. W. Mason. The film was directed by Zoltan Korda and produced by Alexander Korda...


(1938)
The Citadel

The Citadel (film)

The Citadel is a 1938 film based on the novel of the same name by A. J. Cronin, first published in 1937. The film was directed by King Vidor and produced by Victor Saville.-Plot:...


(1938)
The Four Just Men

The Four Just Men (film)

The Four Just Men is a 1939 British thriller film directed by Walter Forde and starring Hugh Sinclair, Griffith Jones, Edward Chapman and Garry Marsh. It is based on the novel The Four Just Men by Edgar Wallace.-Cast:...


(1939)
21 Days

21 Days

21 Days, also known as 21 Days Together in the U.S., is a 1940 British drama film based on the short play The First and the Last by John Galsworthy. It was directed by Basil Dean and stars Vivien Leigh, Laurence Olivier and Leslie Banks...


(1940)
Pimpernel Smith (1941)
The Day Will Dawn

The Day Will Dawn

The Day Will Dawn, released in the U.S. as The Avengers, is a 1942 war film set in Norway during World War II. It stars Ralph Richardson, Deborah Kerr, Hugh Williams and Griffith Jones, and was directed by Harold French from a script written by Anatole de Grunwald, Patrick Kirwan and Terence...


(1942)
The Foreman Went to France

The Foreman Went to France

The Foreman Went to France, also known as Somewhere in France, is a 1942 British World War II war film starring Clifford Evans, Tommy Trinder, Constance Cummings and Gordon Jackson...


(1942)
Fiddlers Three

Fiddlers Three (1944 film)

Fiddlers Three is a 1944 British black-and-white comedy with music. The film was produced by Michael Balcon and directed by Harry Watt. The cast included Tommy Trinder, Sonnie Hale, Frances Day, Francis L. Sullivan, Diana Decker, Elisabeth Welch and James Robertson Justice...


(1944)
External links