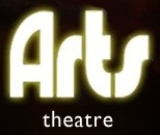 Arts Theatre
The
Arts Theatre
is a theatre in Great Newport Street, in
Westminster
City of Westminster
The City of Westminster is a London borough occupying much of the central area of London, England, including most of the West End. It is located to the west of and adjoining the ancient City of London, directly to the east of the Royal Borough of Kensington and Chelsea, and its southern boundary...
,
Central London
Central London
Central London is the innermost part of London, England. There is no official or commonly accepted definition of its area, but its characteristics are understood to include a high density built environment, high land values, an elevated daytime population and a concentration of regionally,...
. It now operates as the West End's smallest commercial receiving house.
History
The Arts Theatre seats 350 in a two-tier basement auditorium. It opened on 20 April 1927 as a members only club for the performance of unlicensed plays, thus avoiding theatre censorship by the
Lord Chamberlain
Lord Chamberlain
The Lord Chamberlain or Lord Chamberlain of the Household is one of the chief officers of the Royal Household in the United Kingdom and is to be distinguished from the Lord Great Chamberlain, one of the Great Officers of State....
's office. It was one of a small number of committed, independent theatre companies, including the
Hampstead Everyman
Everyman Cinema, Hampstead
The Everyman, in Hampstead, London, England opened as a cinema on 26 December 1933.The building was first opened as the Hampstead Drill Hall and Assembly Rooms in the 1880s...
, the
Gate Theatre Studio
Gate Theatre Studio
The history of London's Gate Theatre Studio, often referred to as simply the Gate Theatre, is typical of many small independent theatres of the period....
and the
Q Theatre
Q Theatre
The Q Theatre, seating 490 in 25 rows with a central aisle, was opened in 1924 near Kew Bridge in west London by Jack and Beatie de Leon, and was one of a number of small, committed, independent theatre companies which included the Hampstead Everyman, the Arts Theatre Club and the Gate Theatre Studio...
, which took risks by producing a diverse range of new and experimental plays, or plays that were thought to be commercially non-viable on the
West-End stage
West End theatre
West End theatre is a popular term for mainstream professional theatre staged in the large theatres of London's 'Theatreland', the West End. Along with New York's Broadway theatre, West End theatre is usually considered to represent the highest level of commercial theatre in the English speaking...
. The theatrical producer Norman Marshall referred to these as 'The Other Theatre' in his 1947 book of the same name.
The theatre opened with
Picnic
a revue by
Herbert Farjeon
Herbert Farjeon
Herbert Farjeon was a major figure in the British theatre from 1910 until his death. He was a presenter of revues in London's West End, a theatre critic, lyricist, librettist, playwright, theatre manager and researcher....
, produced by Harold Scott and music by Beverley Nichols. Its first important production was
Young Woodley
Young Woodley
Young Woodley is a 1930 British drama film directed by Thomas Bentley and starring Madeleine Carroll, Frank Lawton and Sam Livesey, based on the controversial 1925 play Young Woodley by John Van Druten. Bentley had previously directed a 1928 silent version, but the film was never released, and he...
by John Van Druten, staged in 1928, which later transferred to the Savoy Theatre when the Lord Chamberlain's ban was lifted. In 1938 a four week revival of the
Stokes brothers'
Sewell Stokes
Francis Martin Sewell Stokes was an English novelist, biographer, playwright, screenwriter, broadcaster and prison visitor. He collaborated on a number of occasions with his brother, Leslie Stokes, an actor and later in life a BBC radio producer, with whom he shared a flat for many years...
Oscar Wilde
Oscar Wilde (play)
The play Oscar Wilde, written by Leslie & Sewell Stokes, is based on the life of the Irish playwright Oscar Wilde in which Wilde's friend, the controversial author and journalist Frank Harris, appears as a character...
, starring Francis L. Sullivan and produced by
Ronald Adam
Ronald Adam (actor)
Ronald Adam OBE , born Ronald George Hinings Adams, was a British RAF officer, an actor on stage and screen and a successful theatre manager.-Early life:...
, opened on 25 October. This coincided with a
Broadway
Broadway theatre
Broadway theatre, commonly called simply Broadway, refers to theatrical performances presented in one of the 40 professional theatres with 500 or more seats located in the Theatre District centered along Broadway, and in Lincoln Center, in Manhattan in New York City...
production of the play. In 1942
Alec Clunes
Alec Clunes
Alexander "Alec" Demoro Sherriff Clunes was an English actor and stage manager.Among the plays he presented were Christopher Fry's famous play The Lady's Not For Burning. He gave the actor and dramatist Sir Peter Ustinov his first break with his production The House of Regrets. His film career was...
and John Hanau took over running of the theatre, and for ten years produced a wide range of plays, winning a reputation as a 'pocket national theatre.'
In August 1955, Peter Hall, aged 24, directed the
English-language
English language
English is a West Germanic language that arose in the Anglo-Saxon kingdoms of England and spread into what was to become south-east Scotland under the influence of the Anglian medieval kingdom of Northumbria...
premiere
Premiere
A premiere is generally "a first performance". This can refer to plays, films, television programs, operas, symphonies, ballets and so on. Premieres for theatrical, musical and other cultural presentations can become extravagant affairs, attracting large numbers of socialites and much media...
of
Samuel Beckett
Samuel Beckett
Samuel Barclay Beckett was an Irish avant-garde novelist, playwright, theatre director, and poet. He wrote both in English and French. His work offers a bleak, tragicomic outlook on human nature, often coupled with black comedy and gallows humour.Beckett is widely regarded as among the most...
's
Waiting for Godot
Waiting for Godot
Waiting for Godot is an absurdist play by Samuel Beckett, in which two characters, Vladimir and Estragon, wait endlessly and in vain for someone named Godot to arrive. Godot's absence, as well as numerous other aspects of the play, have led to many different interpretations since the play's...
at the theatre. This was an important turning point in modern theatre for Britain. Subsequently, from 1956 to 1959, Hall ran the Arts Theatre.
According to Who's Who in the Theatre (14th and 15th editions), between April 1962 and January 1967 the Arts Theatre was known the New Arts Theatre.
From 1967 to 1999, the Arts also became a home for The
Unicorn
Unicorn Theatre
The Unicorn Theatre is a producer of professional theatre for children in Britain. It is based in a RIBA Award–winning centre in Tooley Street, in the London Borough of Southwark, opened in 2005...
children's theatre under the direction of its founder Caryl Jenner who took over the lease. Meanwhile adult performances continued in the evening, including
Tom Stoppard
Tom Stoppard
Sir Tom Stoppard OM, CBE, FRSL is a British playwright, knighted in 1997. He has written prolifically for TV, radio, film and stage, finding prominence with plays such as Arcadia, The Coast of Utopia, Every Good Boy Deserves Favour, Professional Foul, The Real Thing, and Rosencrantz and...
's satirical double-bill,
Dirty Linen
and
Newfoundland
which, opening in June 1976, ran for four years at the Arts.
The theatre's lease was taken over by a consortium of UK and US producers in 2000, for a five-year period, and relaunched as a West End Theatre with the anniversary production of
Julian Mitchell
Julian Mitchell
Julian Mitchell FRSL , full name Charles Julian Humphrey Mitchell, is an English playwright, screenwriter and occasional novelist...
's play
Another Country
Another Country
Another Country may refer to:* Another Country , by James Baldwin* Another Country , by Julian Mitchell* Another Country , an adaptation of the play* Another Country...
, directed by
Stephen Henry
Stephen Henry
Stephen Henry is an award-winning theatre director and producer.-Early life:Henry read Drama and Education at St Mary's University College and trained as a theatre director at Drama Studio London, graduating in 1998....
. Notable productions during this time included
The Vagina Monologues
The Vagina Monologues
The Vagina Monologues is an episodic play written by Eve Ensler which ran at the Off Broadway Westside Theatre after a limited run at AFRICA in 1996. Ensler originally starred in the production which was produced by David Stone, Nina Essman, Dan Markley, The Araca Group, Willa Shalit, Mike Skipper...
and
Closer to Heaven
Closer to Heaven
Closer to Heaven is a musical by Jonathan Harvey and Pet Shop Boys. It was premiered in May 2001 at the Arts Theatre in London, opening to mixed reviews, and ran until 13 October 2001...
the Jonathan Harvey/Pet Shop Boys Musical.
In 2011, the theatre was taken over by JJ Goodman, lead by Artistic Director Mig Kimpton. The Arts now operates as the West End's smallest commercial receiving house.
Recent
Eve Ferret Sings Again - June 2011
Bette

Bette Davis

Ruth Elizabeth "Bette" Davis was an American actress of film, television and theater. Noted for her willingness to play unsympathetic characters, she was highly regarded for her performances in a range of film genres, from contemporary crime melodramas to historical and period films and occasional...


and Joan

Joan Crawford

Joan Crawford , born Lucille Fay LeSueur, was an American actress in film, television and theatre....


- May to June 2011
Face to Face at the Arts Series with Stephen Mangan

Stephen Mangan

Stephen Mangan is an English actor, best known for his roles as Guy Secretan in the television series Green Wing, Dan Moody in I'm Alan Partridge and as Holistic Detective Dirk Gently in the 2010 BBC adaptation of Douglas Adams' book Dirk Gently's Holistic Detective Agency, as well as Sean Lincoln...


- May 2011
David Wood

David Wood (actor)

David Wood OBE is an English-born actor and writer, called "the National Children's Dramatist" by The Times.He was educated at Chichester High School For Boys and Worcester College, Oxford....


's Storytime - April 2011
Eve Ferret Sings - March 2011
Woody Sez: The Life & Music of Woody Guthrie

Woody Guthrie

Woodrow Wilson "Woody" Guthrie is best known as an American singer-songwriter and folk musician, whose musical legacy includes hundreds of political, traditional and children's songs, ballads and improvised works. He frequently performed with the slogan This Machine Kills Fascists displayed on his...


- Jan to April 2011
A Guide to Sexual Misery - Jan to April 2011
Toyer
Saturday Night
Shout!
The Show Girls
F**king Men
Hotel Follies
Catwalk Confidential
Cymbeline
A Christmas Carol
Daisy Pulls It Off
Nunsense A-Men
Naked Boys Singing
A Man of No Importance
Party
Oddsocks Present Romeo And Juliet
Shirley Jones
Wet Weather Cover
The Complete Works of William Shakespeare (abridged)
Lillies on the Land
The Music of the Blues Brothers - A Tribute
Sources
Norman Marshall, The Other Theatre, John Lehmann, London, 1947.
J.C.

John Courtenay Trewin

John Courtenay Trewin OBE was a British journalist, writer and drama critic. Since 2000, an award has been given by the Critics' Circle for the best Shakespearean performance of the Year: "The John And Wendy Trewin Award For Best Shakespearian Performance".Trewin was born in Plymouth, although...


and Wendy Trewin

Wendy Monk

Wendy Elizabeth Monk , wife of theatre critic J.C. Trewin , whom she married on October 4, 1938. They were "an inseparable couple, whose shared interests also bore fruit in literary collaboration, they had two sons"...


The Arts Theatre, London, 1927-1981 (1986) ISBN 0-85430041-4
The Oxford Companion to the Theatre, ed Phyllis Hartnoll

Phyllis Hartnoll

Phyllis Hartnoll was a British poet, author and editor.Hartnoll studied at the University of Oxford, where she won the Newdigate Prize for poetry in 1929. Later she worked as an editor on many Oxford University Press publications, including the Oxford Companion to the Theatre...


, Oxford (1983) ISBN 0192115464
Who's Who in the Theatre 17th edition, ed Ian Herbert, Gale (Vols 1 and 2, 1981) ISBN 0810302349
External links