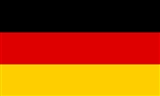 West Germany
Topics
West Germany
Timeline

Timeline
1948 Start of the Berlin Blockade: the Soviet Union makes overland travel between West Germany and West Berlin impossible.
1949 The western occupying powers approve the Basic Law for the new German state: the Federal Republic of Germany.
1949 The Federal Republic of Germany is established and the Basic Law for the Federal Republic of Germany is proclaimed.
1951 Ilse Koch, "The Bitch of Buchenwald", wife of the commandant of the Buchenwald concentration camp, is sentenced to life imprisonment by a court in West Germany.
1954 Germany: Otto John, head of West Germany's secret service, defects to East Germany.
1955 West Germany gains full sovereignty.
1955 Cold War: West Germany joins NATO.
1957 The European Economic Community is established (West Germany, France, Italy, Belgium, Netherlands, Luxembourg).
1962 A storm kills more than 300 people in Hamburg, West Germany.
1965 West Germany and Israel establish diplomatic relations.
1971 The Dahlerau train disaster, the worst railway accident in West Germany, kills 46 people and injures 25 near Wuppertal.
1973 The Bahamas, East Germany and West Germany are admitted to the United Nations.
1974 West German Chancellor Willy Brandt resigns.
1985 Hans Tiedge, top counter-spy of West Germany, defects to East Germany.
1987 19-year-old West German pilot Mathias Rust evades Soviet Union air defenses and lands a private plane in the Red Square in Moscow. He is immediately detained and will not be released until August 3, 1988.
1989 Hungary: the last communist government opens the Iron curtain and causes the exodus of thousands of Eastern Germans to West Germany via Hungary (September 11).
1989 The Iron Curtain opens between the communist Hungary and Austria. From Hungary thousands of East Germans throng to Austria and West Germany.
1989 Cold War: Fall of the Berlin Wall. Communist-controlled East Germany opens checkpoints in the Berlin Wall allowing its citizens to travel to West Germany. This key event led to the eventual reunification of East and West Germany.
1989 Berlin's Brandenburg Gate re-opens after nearly 30 years, effectively ending the division of East and West Germany.
1990 East Germany and West Germany merge their economies.
1990 German re-unification: East Germany accepts the Deutsche Mark as its currency, thus uniting the economies of East and West Germany.
1990 West Germany and East Germany announce that they will unite on October 3.