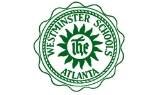 The Westminster Schools
The Westminster Schools
is a
private school
Private school
Private schools, also known as independent schools or nonstate schools, are not administered by local, state or national governments; thus, they retain the right to select their students and are funded in whole or in part by charging their students' tuition, rather than relying on mandatory...
(K-12) in Atlanta, Georgia,
USA
United States
The United States of America is a federal constitutional republic comprising fifty states and a federal district...
. Founded in 1951 and tracing its origins to 1878, Westminster has the largest endowment of any non-boarding school in the United States. The school's expressed mission is "to develop the whole person for college and for life through excellent education."
History
Westminster originated in 1951 as a reorganization of Atlanta's North Avenue
Presbyterian
Presbyterianism
Presbyterianism refers to a number of Christian churches adhering to the Calvinist theological tradition within Protestantism, which are organized according to a characteristic Presbyterian polity. Presbyterian theology typically emphasizes the sovereignty of God, the authority of the Scriptures,...
School (NAPS), an affiliate of the North Avenue Presbyterian Church. Dr. William L. Pressly of
Chattanooga
Chattanooga, Tennessee
Chattanooga is the fourth-largest city in the US state of Tennessee , with a population of 169,887. It is the seat of Hamilton County...
,
Tennessee
Tennessee
Tennessee is a U.S. state located in the Southeastern United States. It has a population of 6,346,105, making it the nation's 17th-largest state by population, and covers , making it the 36th-largest by total land area...
's McCallie School served as Westminster's first president. The school moved to its current campus in 1953 as the result of a land grant by trustee Fritz Orr.
That same year, Washington Seminary, another local private school founded by two of
George Washington
George Washington
George Washington was the dominant military and political leader of the new United States of America from 1775 to 1799. He led the American victory over Great Britain in the American Revolutionary War as commander-in-chief of the Continental Army from 1775 to 1783, and presided over the writing of...
's great-nieces in 1878, merged with Westminster. The resulting school was co-educational until the sixth grade, with separate schools for boys and girls continuing through the twelfth grade, a practice that continued until 1986 and provided the basis of Westminster's plural name.
In the mid-1950s, Westminster became a test site for a new advanced studies program that would later become the
College Board
College Board
The College Board is a membership association in the United States that was formed in 1900 as the College Entrance Examination Board . It is composed of more than 5,900 schools, colleges, universities and other educational organizations. It sells standardized tests used by academically oriented...
's Advanced Placement program. In 1962, the administration building, later named Pressly Hall, was constructed, bringing the number of permanent buildings on campus to four. Three years later, in 1965, Westminster became one of the first southern private schools to
integrate
Racial integration
Racial integration, or simply integration includes desegregation . In addition to desegregation, integration includes goals such as leveling barriers to association, creating equal opportunity regardless of race, and the development of a culture that draws on diverse traditions, rather than merely...
, and four
African American
African American
African Americans are citizens or residents of the United States who have at least partial ancestry from any of the native populations of Sub-Saharan Africa and are the direct descendants of enslaved Africans within the boundaries of the present United States...
students graduated in 1972. Until 1978, the school also operated as a
boarding school
Boarding school
A boarding school is a school where some or all pupils study and live during the school year with their fellow students and possibly teachers and/or administrators. The word 'boarding' is used in the sense of "bed and board," i.e., lodging and meals...
.
The school is currently in the process of raising $100 million to further increase its endowment size. The campaign is the third-largest ever for an independent school in the United States.
Campus
Westminster is situated on 180 acre (0.7284348 km²) wooded in the
Buckhead
Buckhead (Atlanta)
Buckhead is the uptown district of Atlanta, Georgia, United States, comprising approximately the northern one-fifth of the city. Buckhead is a major commercial and financial center of the Southeast, and it is the third-largest business district in Atlanta, behind Downtown and Midtown...
community of Atlanta. A new campus road, completed in June 2004, rerouted traffic away from central campus. In addition to a new junior high facility, completed in August 2005, Westminster has six main high school academic buildings — Campbell Hall (1952), Askew Hall (1951), and
Robinson
J. Mack Robinson
J. Mack Robinson is a Georgia businessman. He has led several of Atlanta's major corporations. Robinson is also a notable philanthropist, having donated millions of dollars to his home state.- Early career :...
Hall (1992), Broyles Hall (1987), and Pressly Hall (1962). Pressly Hall houses administrative offices, the Malone Dining Hall, and McCain Chapel. Turner Gymnasium underwent major construction and expansion completed in 2000. Broyles Arts Center houses the orchestra, band, theater, and art programs, and also the Campus Center, an area for students to hang out during free time that includes a concession stand. The recently renovated Scott Hall now houses the campus bookstore and technology department after the construction of the Junior High School building. Love Hall (1995) serves as the elementary school. Tull Hall, which was once the dorm rooms for boarding students is now leased by the Georgia Academy of Music, and also serves as a day care for the faculties children.
The campus hosted the
Atlanta Marathon
Atlanta Marathon
The Atlanta Marathon is an annual marathon held in Atlanta, Georgia, USA.The first running was in 1963 at the North Fulton Golf Course, making it the oldest in the Southeast. The following year, the Atlanta Track Club was formed, and has run the event every year since. In 1966, Tim Singleton...
from 1964 until 1980.
During the 1996 Olympics the Torch was run through campus, and floor used for the basketball games then is now in Love Hall's gymnasium.
Post-Secondary Education
As a college preparatory school, one of Westminster's primary goals for its students is that they are prepared for and able to receive a post-secondary education.The Westminster schools has the 5th highest success rate(of students and graduates) and 2nd hardest learning program of any non-boarding school in the southern states. The Class of 2009 graduated 191 students, 93 male and 98 female. The universities with the largest matriculation from the class of 2009 were the
University of Georgia
University of Georgia
The University of Georgia is a public research university located in Athens, Georgia, United States. Founded in 1785, it is the oldest and largest of the state's institutions of higher learning and is one of multiple schools to claim the title of the oldest public university in the United States...
with 38, the
University of Virginia
University of Virginia
The University of Virginia is a public research university located in Charlottesville, Virginia, United States, founded by Thomas Jefferson...
with 15, the
University of North Carolina at Chapel Hill
University of North Carolina at Chapel Hill
The University of North Carolina at Chapel Hill is a public research university located in Chapel Hill, North Carolina, United States...
with 10, and
Vanderbilt University
Vanderbilt University
Vanderbilt University is a private research university located in Nashville, Tennessee, United States. Founded in 1873, the university is named for shipping and rail magnate "Commodore" Cornelius Vanderbilt, who provided Vanderbilt its initial $1 million endowment despite having never been to the...
with 8. The 2009 matriculations are similar to those of other recent graduating classes. Minority enrollment stands as 23.8%, and financial aid is awarded to 15.6% of the student body.
Traditions
Current school traditions include a student-enforced honor code that forbids lying, cheating, and stealing. In the high school and middle school, the Honor Council oversees honor violation cases, while the Discipline Council oversees cases involving disciplinary actions not in violation of the honor code.
Annual events include Christian Emphasis Week, Homecoming, Senior Mudslide, and Salute to the Arts. Former events include Fieldigras, which was discontinued circa 2000, Westafest, which was discontinued in 1994, and Big Day Off, which was discontinued in 2010.
Westminster maintains a rivalry with the neighboring
Lovett School
The Lovett School
The Lovett School is a coeducational, kindergarten through twelfth grade independent school located in north Atlanta, Georgia.-History:In September 1926, Mrs. Eva Edwards Lovett, an innovative educator who emphasized the development of the whole child, officially began The Lovett School with 20...
, as well as other area private schools including
Woodward Academy
Woodward Academy
Woodward Academy is an independent, co-educational college-preparatory school for grades Pre-Kindergarten to 12 located in College Park, Georgia, within the Atlanta metropolitan area...
, Marist School,
Wesleyan School
Wesleyan School
Wesleyan School is an independent K-12 school located 20 miles north of Atlanta in the suburb of Peachtree Corners. It was founded in 1963 and has existed on its current grounds since 1996. The school includes grades K-12 with a total student body of 1122 for the 2010-2011 school year...
,
Holy Innocents' Episcopal School
Holy Innocents' Episcopal School
Holy Innocents' Episcopal School is a fully accredited, college-preparatory day school for 3-year-old through 12th-grade students located in Atlanta, Georgia. Founded in 1959, the school offers boys and girls a program based on the Episcopal education tradition of inclusion, exploration and respect...
,and
Pace Academy
Pace Academy
Pace Academy is a K-12 college preparatory private school, located at 966 West Paces Ferry Road in the Buckhead area of Atlanta, Georgia. Pace has approximately 1040 students.-History:...
.
Athletics
Westminster fields 81
athletic teams
Team sport
A team sport includes any sport which involves players working together towards a shared objective. A team sport is an activity in which a group of individuals, on the same team, work together to accomplish an ultimate goal which is usually to win. This can be done in a number of ways such as...
, including
baseball
Baseball
Baseball is a bat-and-ball sport played between two teams of nine players each. The aim is to score runs by hitting a thrown ball with a bat and touching a series of four bases arranged at the corners of a ninety-foot diamond...
,
basketball
Basketball
Basketball is a team sport in which two teams of five players try to score points by throwing or "shooting" a ball through the top of a basketball hoop while following a set of rules...
—boys and girls,
cheerleading
Cheerleading
Cheerleading is a physical activity, sometimes a competitive sport, based on organized routines, usually ranging from one to three minutes, which contain the components of tumbling, dance, jumps, cheers, and stunting to direct spectators of events to cheer on sports teams at games or to participate...
—fall and winter,
crew
Rowing (sport)
Rowing is a sport in which athletes race against each other on rivers, on lakes or on the ocean, depending upon the type of race and the discipline. The boats are propelled by the reaction forces on the oar blades as they are pushed against the water...
,
cross country
Cross country running
Cross country running is a sport in which people run a race on open-air courses over natural terrain. The course, typically long, may include surfaces of grass and earth, pass through woodlands and open country, and include hills, flat ground and sometimes gravel road...
—boys and girls,
football
American football
American football is a sport played between two teams of eleven with the objective of scoring points by advancing the ball into the opposing team's end zone. Known in the United States simply as football, it may also be referred to informally as gridiron football. The ball can be advanced by...
,
golf
Golf
Golf is a precision club and ball sport, in which competing players use many types of clubs to hit balls into a series of holes on a golf course using the fewest number of strokes....
—boys and girls,
gymnastics
Gymnastics
Gymnastics is a sport involving performance of exercises requiring physical strength, flexibility, agility, coordination, and balance. Internationally, all of the gymnastic sports are governed by the Fédération Internationale de Gymnastique with each country having its own national governing body...
,
lacrosse
Lacrosse
Lacrosse is a team sport of Native American origin played using a small rubber ball and a long-handled stick called a crosse or lacrosse stick, mainly played in the United States and Canada. It is a contact sport which requires padding. The head of the lacrosse stick is strung with loose mesh...
—boys and girls, soccer—boys and girls,
softball
Softball
Softball is a bat-and-ball sport played between two teams of 10 to 14 players. It is a direct descendant of baseball although there are some key differences: softballs are larger than baseballs, and the pitches are thrown underhand rather than overhand...
, swimming and
diving
Diving
Diving is the sport of jumping or falling into water from a platform or springboard, sometimes while performing acrobatics. Diving is an internationally-recognized sport that is part of the Olympic Games. In addition, unstructured and non-competitive diving is a recreational pastime.Diving is one...
—boys and girls,
tennis
Tennis
Tennis is a sport usually played between two players or between two teams of two players each . Each player uses a racket that is strung to strike a hollow rubber ball covered with felt over a net into the opponent's court. Tennis is an Olympic sport and is played at all levels of society at all...
—boys and girls, track and field—boys and girls,
volleyball
Volleyball
Volleyball is a team sport in which two teams of six players are separated by a net. Each team tries to score points by grounding a ball on the other team's court under organized rules.The complete rules are extensive...
,
squash
Squash (sport)
Squash is a high-speed racquet sport played by two players in a four-walled court with a small, hollow rubber ball...
, and
wrestling
Wrestling
Wrestling is a form of grappling type techniques such as clinch fighting, throws and takedowns, joint locks, pins and other grappling holds. A wrestling bout is a physical competition, between two competitors or sparring partners, who attempt to gain and maintain a superior position...
.
These teams have won 220 state championships since 1951. Westminster has received the Georgia Athletic Directors' Association Directors Cup in its respective classification nine of the ten years it has been awarded, 2000–2008 and 2010, and the GADA Boys and Girls Cup for best all-around boys and girls athletic programs in its respective classification for five years, 2002–2006. The varsity boys' tennis team has won the Georgia State High School AAA State Championship for the past ten seasons, 1999–2009. The boys' team has yielded many Division 1 NCAA scholarship tennis players over the years, and it has won several regional tournaments as well. Head Coach Wade Boggs has been at the helm of the program for 34 years. The Men's & Women's Swimming & Diving teams have won 34 State Championships under coach Pete Higgins, whose accolades through 51 years of coaching include membership in the Georgia Aquatics Hall of Fame, recognition of January 5, 1990 as Pete Higgins Day by the City of Atlanta, among others. Westminster fields the sole varsity squash team south of
Woodberry Forest School
Woodberry Forest School
Woodberry Forest School is a private, all-male boarding school located in Woodberry Forest, Madison County, Virginia, in the United States. Woodberry's current enrollment is 402. Students come from 28 U.S...
in
Virginia
Virginia
The Commonwealth of Virginia , is a U.S. state on the Atlantic Coast of the Southern United States. Virginia is nicknamed the "Old Dominion" and sometimes the "Mother of Presidents" after the eight U.S. presidents born there...
featuring full interscholastic competition; the team placed 16th in the 2004 U.S. National High School Team Championships, held at
Yale University
Yale University
Yale University is a private, Ivy League university located in New Haven, Connecticut, United States. Founded in 1701 in the Colony of Connecticut, the university is the third-oldest institution of higher education in the United States...
. The team is coached by Tom Rumpler, a former hardball tour player and current U.S. #2 in the 55s-age division.
Extracurricular activities
Westminster places a great deal of focus on extracurricular clubs and activities, with students and faculty devoting time before, during, and after school to these activities. Among the academic extracurricular pursuits are an academic quiz team, math team, and math honors society.
Arts classes are not required for all students, but many extracurricular opportunities in that field are available to students, including a vocal ensemble and men's and women's a cappella, as well as a symphonic band, orchestra, and theater program.
Student publications include
The Lynx
, the annual yearbook,
The Westminster Bi-Line
, a monthly newspaper publication,
Crossroads
, a literary magazine in languages other than English,
Embryo
, an arts, music, and literature magazine, and
Evolutions
, a poetry and creative writing periodical.
Service has received increased focus at Westminster in recent years, centered around a Community Service Club, and 56% of high school students participated in non-required service projects in 2008-2009. Notable service clubs include the After School Kids organization for elementary school students and the Campus Conservation Corps, an environmental conservation club focused on educating and affecting environmental change. In addition, the
East African Children's Education Fund
East African Children's Education Fund
The East African Children's Education Fund, known as EACEF, is a not-for-profit organization founded by a group of high school students in October 2007. EACEF is student-staffed and operates as a fully independent 5013 public charity. EACEF seeks to improve educational environments in East Africa...
, which has raised more than $250,000, the largest of any student run charitable organization in the United States, was founded by a Westminster student and Westminster students remain active in its operation.
Political and social advocacy groups have become more active in the previous two election cycles, and include Young Democrats and Young Republicans associations and a Human Rights Club.
Religious and cultural groups on campus showcase the diverse heritage of the student body. A student-run Christian Life Committee oversees that aspect of student life, including many Bible studies and a branch of the Fellowship of Christian Athletes. Other groups of this type include Tikkun Olam, a Jewish fellowship club for Junior High students, Nosh, an all-encompassing religious discussion group, and Far Out Far East, a cultural club that explores Eastern cultures and traditions.
Experiential activities have increasingly developed at Westminster, centered around the on-campus summer camp. Junior High students experience activity-filled Immersion Days, freshman go through a two-week Discovery program, and seniors can be members of Peer Leadership, a guidance and counseling program for freshmen.
Other clubs include a FIRST Robotics chapter, which reached the divisional quarterfinals of the FIRST National Championships in its most recent season, a culinary society, and a record breaking club.
Policy Debate
The team has won 16 state championships as well as many large national tournaments, including the national
Tournament of Champions
Tournament of Champions
The Tournament of Champions may refer to:* H&R Block Tournament of Champions, one of the four major bowling tournaments on the PBA Tour* Jeopardy! Tournament of Champions, a tournament of past major winners in the game show Jeopardy!...
in 2011(Daniel Taylor and Ellis Allen), 2010 (Daniel Taylor and Ellis Allen), 2009 (Anshu Sathian and Rajesh Jegadeesh), and 2005 (Anusha Deshpande and Stephen Weil). The 2008-2009 team was ranked first in the country and won multiple national tournaments, including the Greenhill round robin, St. Mark's, the Glenbrooks, Ohio Valley, the Barkley Forum for High Schools, and the University of Georgia's tournaments. The team finished first place (both individually and as a team) at the Glenbrooks Tournament, the largest national debate invitational of the fall semester (2005). The team also won the Greenhill tournament, the Greenhill round robin, and the New Trier tournament in 2006. The team also won the National Debate Coaches' Association Championships in 2007 (Stephen Weil and Sanjena Anshu Sathian) and came in finals in the 2007 Tournament of Champions, also receiving top speaker (Stephen Weil). In addition, the Westminster debate team has both won and been in finals of the Novice and Junior Varsity National Championships, held at Woodward Academy annually in 2005(Priyanka Anand and Stephen Weil), 2007 (Daniel Taylor and Angela Guo), and 2011 (Colin Basco and Dillon Hall). The team has produced more national championships in the last decade than any other school in the country and has received the Baker Cup, the award for the top ranked team in the country three times, in 2007, 2009, and 2011.
Alumni
Notable
alumni
Alumnus
An alumnus , according to the American Heritage Dictionary, is "a graduate of a school, college, or university." An alumnus can also be a former member, employee, contributor or inmate as well as a former student. In addition, an alumna is "a female graduate or former student of a school, college,...
of The Westminster Schools include:
Miscellanea
The film "The Blind Side

The Blind Side (film)

The Blind Side is a 2009 American semi-biographical drama film. It is written and directed by John Lee Hancock, and based on the 2006 book The Blind Side: Evolution of a Game by Michael Lewis. The storyline features Michael Oher, an offensive lineman who plays for the Baltimore Ravens of the NFL...


" was filmed on the school's campus in June 2009, with students, parents, teachers and coaches acting as extras.
Revenue and expenses: $37,900,424. Tuition represents 63.8% of revenue.
SAT

SAT

The SAT Reasoning Test is a standardized test for college admissions in the United States. The SAT is owned, published, and developed by the College Board, a nonprofit organization in the United States. It was formerly developed, published, and scored by the Educational Testing Service which still...


Average: 2080 out of 2400 in 2006; 1380 out of 1600 in 2005.
External links