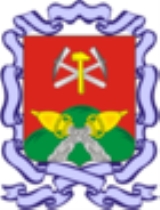 Novomoskovsk, Russia
Novomoskovsk
called
Bobriki
before 1934 and
Stalinogorsk
between 1934 and 1961, is a city in
Tula Oblast
Tula Oblast
Tula Oblast is a federal subject of Russia with its present borders formed on September 26, 1937. Its administrative center is the city of Tula. The oblast has an area of and a population of 1,553,874...
,
Russia
Russia
Russia or , officially known as both Russia and the Russian Federation , is a country in northern Eurasia. It is a federal semi-presidential republic, comprising 83 federal subjects...
, located at the source of the Don and Shat Rivers. Population: 143,000 (1974); 107,000 (1959); 76,000 (1939).
The city originated in the 18th century as the family manor of Counts Bobrinsky, who industrialized it towards the end of the 19th century. In the Soviet period, the town continued to develop as a
coal (lignite) mining
Lignite
Lignite, often referred to as brown coal, or Rosebud coal by Northern Pacific Railroad,is a soft brown fuel with characteristics that put it somewhere between coal and peat...
center. The city was awarded the Order of the Red Banner of Labor on January 14, 1971.
Twin towns/sister cities
Novomoskovsk is
twinned
Town twinning
Twin towns and sister cities are two of many terms used to describe the cooperative agreements between towns, cities, and even counties in geographically and politically distinct areas to promote cultural and commercial ties.- Terminology :...
with:
Kremenchuk
Kremenchuk
Kremenchuk is an important industrial city in the Poltava Oblast of central Ukraine. Serving as the administrative center of the Kremenchutskyi Raion , the city itself is also designated as a separate raion within the oblast, and is located on the banks of Dnieper River.-History:Kremenchuk was...
,
Ukraine
Ukraine
Ukraine is a country in Eastern Europe. It has an area of 603,628 km², making it the second largest contiguous country on the European continent, after Russia...
Kusadasi
Kusadasi
Kuşadası is a resort town on Turkey's Aegean coast and the center of the seaside district of the same name in Aydın Province. Kuşadası lies at a distance of to the south from the region's largest metropolitan center of İzmir, and from the provincial seat of Aydın situated inland. Its primary...
,
Turkey
Turkey
Turkey , known officially as the Republic of Turkey , is a Eurasian country located in Western Asia and in East Thrace in Southeastern Europe...
Prievidza
Prievidza
Prievidza is a city in the central-western Slovakia. With 51,200 inhabitants it is one of the biggest municipalities in the Trenčín Region.-Features:...
,
Slovakia
Slovakia
The Slovak Republic is a landlocked state in Central Europe. It has a population of over five million and an area of about . Slovakia is bordered by the Czech Republic and Austria to the west, Poland to the north, Ukraine to the east and Hungary to the south...