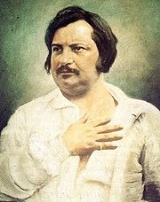 Magnum opus
Magnum opus
from the
Latin
Latin
Latin is an Italic language originally spoken in Latium and Ancient Rome. It, along with most European languages, is a descendant of the ancient Proto-Indo-European language. Although it is considered a dead language, a number of scholars and members of the Christian clergy speak it fluently, and...
meaning "great work", refers to the largest, and perhaps the best, greatest, most popular, or most renowned achievement of a
writer
Writer
A writer is a person who produces literature, such as novels, short stories, plays, screenplays, poetry, or other literary art. Skilled writers are able to use language to portray ideas and images....
,
artist
Artist
An artist is a person engaged in one or more of any of a broad spectrum of activities related to creating art, practicing the arts and/or demonstrating an art. The common usage in both everyday speech and academic discourse is a practitioner in the visual arts only...
, or
composer
Composer
A composer is a person who creates music, either by musical notation or oral tradition, for interpretation and performance, or through direct manipulation of sonic material through electronic media...
.
Related terms
Sometimes the term
magnum opus
is used to refer to simply "
a
great work" rather than "
the
great work" of a specific person.
In popular usage, the English-style plural
magnum opuses
may also be seen. Some reputable dictionaries such as the
Oxford English Dictionary
Oxford English Dictionary
The Oxford English Dictionary , published by the Oxford University Press, is the self-styled premier dictionary of the English language. Two fully bound print editions of the OED have been published under its current name, in 1928 and 1989. The first edition was published in twelve volumes , and...
now regard
magnum opuses
as acceptable.
The term "magnum opus" is distinguished in usage from "
masterpiece
Masterpiece
Masterpiece in modern usage refers to a creation that has been given much critical praise, especially one that is considered the greatest work of a person's career or to a work of outstanding creativity, skill or workmanship....
" by a requirement that it is a work on a large scale, and by the absence of a requirement that it is generally regarded as among the creator's most successful works. A masterpiece may be small, short or slight, but still highly successful. For example, several 19th century composers devoted enormous amounts of time to writing operas, but are mainly remembered for much shorter works for smaller forces. Examples include
Franz Schubert
Franz Schubert
Franz Peter Schubert was an Austrian composer.Although he died at an early age, Schubert was tremendously prolific. He wrote some 600 Lieder, nine symphonies , liturgical music, operas, some incidental music, and a large body of chamber and solo piano music...
,
Robert Schumann
Robert Schumann
Robert Schumann, sometimes known as Robert Alexander Schumann, was a German composer, aesthete and influential music critic. He is regarded as one of the greatest and most representative composers of the Romantic era....
,
Isaac Albéniz
Isaac Albéniz
Isaac Manuel Francisco Albéniz y Pascual was a Spanish Catalan pianist and composer best known for his piano works based on folk music idioms .-Life:Born in Camprodon, province of Girona, to Ángel Albéniz and his wife Dolors Pascual, Albéniz...
, and
Franz Liszt
Franz Liszt
Franz Liszt ; ), was a 19th-century Hungarian composer, pianist, conductor, and teacher.Liszt became renowned in Europe during the nineteenth century for his virtuosic skill as a pianist. He was said by his contemporaries to have been the most technically advanced pianist of his age...
. Similar examples in literature include
William Wordsworth
William Wordsworth
William Wordsworth was a major English Romantic poet who, with Samuel Taylor Coleridge, helped to launch the Romantic Age in English literature with the 1798 joint publication Lyrical Ballads....
and
John Keats
John Keats
John Keats was an English Romantic poet. Along with Lord Byron and Percy Bysshe Shelley, he was one of the key figures in the second generation of the Romantic movement, despite the fact that his work had been in publication for only four years before his death.Although his poems were not...
. With other artists, such as Beethoven, Wagner,
Michelangelo
Michelangelo
Michelangelo di Lodovico Buonarroti Simoni , commonly known as Michelangelo, was an Italian Renaissance painter, sculptor, architect, poet, and engineer who exerted an unparalleled influence on the development of Western art...
, and
Raphael
Raphael
Raffaello Sanzio da Urbino , better known simply as Raphael, was an Italian painter and architect of the High Renaissance. His work is admired for its clarity of form and ease of composition and for its visual achievement of the Neoplatonic ideal of human grandeur...
, the two terms coincide in their work: their largest works are among those regarded as their best.
See also