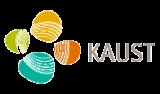 King Abdullah University of Science and Technology
King Abdullah University of Science and Technology (KAUST)
( ) is a
public
Public university
A public university is a university that is predominantly funded by public means through a national or subnational government, as opposed to private universities. A national university may or may not be considered a public university, depending on regions...
research university located in
Thuwal
Thuwal
Thuwal is a village belonging to the governorate of Jeddah in the Makkah Province of Saudi Arabia 80 kilometers north of Jeddah on the coast of the Red Sea...
,
Saudi Arabia
Saudi Arabia
The Kingdom of Saudi Arabia , commonly known in British English as Saudi Arabia and in Arabic as as-Sa'ūdiyyah , is the largest state in Western Asia by land area, constituting the bulk of the Arabian Peninsula, and the second-largest in the Arab World...
.
KAUST was founded in 2009 and focuses exclusively on graduate education and research, using
English
English language
English is a West Germanic language that arose in the Anglo-Saxon kingdoms of England and spread into what was to become south-east Scotland under the influence of the Anglian medieval kingdom of Northumbria...
as the official language of instruction. It offers programs in
life Sciences
Life sciences
The life sciences comprise the fields of science that involve the scientific study of living organisms, like plants, animals, and human beings. While biology remains the centerpiece of the life sciences, technological advances in molecular biology and biotechnology have led to a burgeoning of...
,
engineering
Engineering
Engineering is the discipline, art, skill and profession of acquiring and applying scientific, mathematical, economic, social, and practical knowledge, in order to design and build structures, machines, devices, systems, materials and processes that safely realize improvements to the lives of...
,
computer Sciences
Computer science
Computer science or computing science is the study of the theoretical foundations of information and computation and of practical techniques for their implementation and application in computer systems...
, and physical sciences.
History
KAUST officially opened on September 23, 2009, in Thuwal, Saudi Arabia. King Abdullah Bin Abdulaziz Al Saud invited more than 3,000 distinguished Saudis and international guests, including heads of state and Nobel laureates, to join him for the KAUST Inauguration Ceremony on Saudi National Day. During the inauguration, HRH King Abdullah awarded the senior management staff the highest rank of King Abdulaziz's medal of honor and appreciation, the minister of petroleum getting the platinum and Waleed AlBedaiwi getting the gold. Although Saudi authorities did not mention the financial side of the honor, it is widely known that the king awarded them a great cash bonus and many valuable gifts, as this is the tradition in Saudi Arabia.
The university launched an inauguration website to allow people from around the world to participate in the event. This website featured a live event webcast, and information about the university's research agenda, lab facilities, faculty, students, and community.
Campus
KAUST's core campus, located on the
Red Sea
Red Sea
The Red Sea is a seawater inlet of the Indian Ocean, lying between Africa and Asia. The connection to the ocean is in the south through the Bab el Mandeb strait and the Gulf of Aden. In the north, there is the Sinai Peninsula, the Gulf of Aqaba, and the Gulf of Suez...
at
Thuwal
Thuwal
Thuwal is a village belonging to the governorate of Jeddah in the Makkah Province of Saudi Arabia 80 kilometers north of Jeddah on the coast of the Red Sea...
, is sited on more than 36 square kilometre, encompassing a marine sanctuary and research facility.
KAUST is the first mixed-gender university campus in Saudi Arabia. Saudi authorities hope the mixed-gender center will help modernise the kingdom's deeply conservative society. The religious police do not operate on-site. Women are allowed to mix freely with men and to drive on campus, and they are not required to wear
veil
Veil
A veil is an article of clothing, worn almost exclusively by women, that is intended to cover some part of the head or face.One view is that as a religious item, it is intended to show honor to an object or space...
s in the coeducational classes.
There are many hubs of community activity, including Discovery Square, multiple gym facilities, libraries, and many coffee shops. Discovery Square features a modern movie theater, a grocery store, and several restaurants (offering traditional Middle Eastern food, American fast food, and Pakistani/Indian food). The gym facilities include exercise equipment, free weights, racquet sports, bowling, and rock climbing, among other things. The campus is still under development in early 2011, with new stores and restaurants opening periodically.
KAUST is Saudi Arabia's first and the world's largest
LEED
Leadership in Energy and Environmental Design
Leadership in Energy and Environmental Design consists of a suite of rating systems for the design, construction and operation of high performance green buildings, homes and neighborhoods....
-certified project. It was also chosen by the
American Institute of Architects
American Institute of Architects
The American Institute of Architects is a professional organization for architects in the United States. Headquartered in Washington, D.C., the AIA offers education, government advocacy, community redevelopment, and public outreach to support the architecture profession and improve its public image...
(AIA) Committee on the Environment (COTE) as one of the 2010 Top Ten Green Projects.
Laboratories
Cutting-edge laboratories will enable researchers to make major scientific breakthroughs at KAUST. Other research institutions in the Kingdom and the region will link to the university's supercomputer and other laboratory facilities through the 10 gigabits per second (Gbps) Saudi Arabian Advanced Research and Education Network (SAREN).
Academics and research
King Abdullah University of Science and Technology (KAUST) organizes interdisciplinary collaborative research teams of faculty and students, without regard to disciplinary boundaries, across three academic divisions: (1) Chemical and Life Sciences and Engineering; (2) Mathematical and Computer Sciences and Engineering; and (3) Physical Sciences and Engineering. KAUST offers two graduate programs in the various fields: a
Master of Science
Master of Science
A Master of Science is a postgraduate academic master's degree awarded by universities in many countries. The degree is typically studied for in the sciences including the social sciences.-Brazil, Argentina and Uruguay:...
degree (18 months) and a
Ph.D.
Ph.D.
A Ph.D. is a Doctor of Philosophy, an academic degree.Ph.D. may also refer to:* Ph.D. , a 1980s British group*Piled Higher and Deeper, a web comic strip*PhD: Phantasy Degree, a Korean comic series* PhD Docbook renderer, an XML renderer...
program (3-4 years involving original research that culminates in a dissertation.
Degrees are offered in 11 fields of study:
KAUST focuses on research that applies science and technology to problems of human need, social advancement, and economic development. Four strategic research thrusts build KAUST's research agenda: Resources, Energy and Environment; Biosciences and Bioengineering; Materials Science and Engineering; Applied Mathematics and Computational Science.
To support these thrusts, KAUST established multidisciplinary Research Centers focused on catalysis, clean combustion, computational bioscience, geometric modeling and scientific visualization, membranes, plant stress genomics and technology, Red Sea science and engineering, solar and alternative energy science and engineering, and water desalination and reuse.
Organisation and administration
Saudi ARAMCO is currently operating all the non-academic aspects of KAUST, i.e. the Facilities and Community Services Department. Saudi ARAMCO plans to be phased out of KAUST operations by June 2010. The previous university Executive Director of Facilities and Community Services was Mr.Waleed Al-Bedaiwi, CEO Saudi ARAMCO. Above HE.ENG. Ali Al-Naimi Minister of Petroleum and Minerals in Saudi Arabia.
The board of trustees, under the leadership of its chairman, H.E. Minister Ali Ibrahim Al-Naimi, Saudi Arabia's Minister of Petroleum and Mineral Resources, comprises international leaders in academia, science, finance, industry, and public life.
In accordance with the university's charter, members of this fully independent, self-perpetuating body oversee the university's activities and monitor its progress and development. The 20-member board appoints the president of KAUST and approves the appointment of senior administrators and faculty members. It is responsible for approving rules that regulate academic, financial, and administrative affairs at the University, and for providing support to the officers who manage day-to-day operations.
Students
KAUST currently has between 650 and 700 students. The majority of these students are enrolled in Masters programs, but the PhD student population is growing steadily as of 2011. The student population comes from over 60 different nationalities from all continents. The largest single national representation is from China with Mexico in second place. Saudi Arabia is the third most prevalent nationality of the student make up.
MS students admitted on the Discovery Scholarship receive free housing and health care, as well as a standard stipend of US $20,000 annually. The stipend for PhD studies is higher, and top students may receive additional awards in the range of US $6,000 above and beyond their base stipend in the form of the KAUST Provost Award. Currently students are eligible for repatriation flights to their home country once per year as an additional benefit.
Further reading
External links