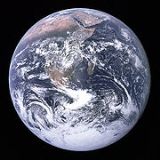 Holism
Holism
is the idea that all the properties of a given
system
System
System is a set of interacting or interdependent components forming an integrated whole....
(physical, biological, chemical, social, economic, mental,
linguistic
Linguistics
Linguistics is the scientific study of human language. Linguistics can be broadly broken into three categories or subfields of study: language form, language meaning, and language in context....
, etc.) cannot be determined or explained by its component parts alone. Instead, the system as a whole determines in an important way how the parts behave.
The term holism was coined in 1926 by
Jan Smuts
Jan Smuts
Jan Christiaan Smuts, OM, CH, ED, KC, FRS, PC was a prominent South African and British Commonwealth statesman, military leader and philosopher. In addition to holding various cabinet posts, he served as Prime Minister of the Union of South Africa from 1919 until 1924 and from 1939 until 1948...
.
Reductionism
Reductionism
Reductionism can mean either an approach to understanding the nature of complex things by reducing them to the interactions of their parts, or to simpler or more fundamental things or a philosophical position that a complex system is nothing but the sum of its parts, and that an account of it can...
is sometimes seen as the opposite of holism. Reductionism in science says that a complex system can be explained by
reduction
to its fundamental parts. For example, the processes of biology are reducible to chemistry and the laws of chemistry are explained by physics.
Social scientist and physician
Nicholas A. Christakis
Nicholas A. Christakis
Nicholas A. Christakis is a Greek American physician and sociologist known for his research on social networks and on the socioeconomic and biosocial determinants of health, longevity, and behavior...
explains that "for the last few centuries, the Cartesian project in science has been to break matter down into ever smaller bits, in the pursuit of understanding. And this works, to some extent...but putting things back together in order to understand them is harder, and typically comes later in the development of a scientist or in the development of science."
History
The term holism was coined in 1926 by
Jan Smuts
Jan Smuts
Jan Christiaan Smuts, OM, CH, ED, KC, FRS, PC was a prominent South African and British Commonwealth statesman, military leader and philosopher. In addition to holding various cabinet posts, he served as Prime Minister of the Union of South Africa from 1919 until 1924 and from 1939 until 1948...
, a
South African
Union of South Africa
The Union of South Africa is the historic predecessor to the present-day Republic of South Africa. It came into being on 31 May 1910 with the unification of the previously separate colonies of the Cape, Natal, Transvaal and the Orange Free State...
statesman
Statesman
A statesman is usually a politician or other notable public figure who has had a long and respected career in politics or government at the national and international level. As a term of respect, it is usually left to supporters or commentators to use the term...
, in his book,
Holism and Evolution
. Smuts defined holism as "The tendency in nature to form wholes that are greater than the sum of the parts through creative evolution."
The idea has ancient roots. Examples of holism can be found throughout human history and in the most diverse socio-cultural contexts, as has been confirmed by many
ethnological
Ethnology
Ethnology is the branch of anthropology that compares and analyzes the origins, distribution, technology, religion, language, and social structure of the ethnic, racial, and/or national divisions of humanity.-Scientific discipline:Compared to ethnography, the study of single groups through direct...
studies. The French Protestant missionary,
Maurice Leenhardt
Maurice Leenhardt
Maurice Leenhardt, was a French pastor and ethnologist specialising in the Kanak people of New Caledonia.-Life:Leenhardt was born in Montauban....
coined the term cosmomorphism to indicate the state of perfect
symbiosis
Symbiosis
Symbiosis is close and often long-term interaction between different biological species. In 1877 Bennett used the word symbiosis to describe the mutualistic relationship in lichens...
with the surrounding environment which characterized the culture of the
Melanesians
Melanesians
Melanesians are an ethnic group in Melanesia. The original inhabitants of the group of islands now named Melanesia were likely the ancestors of the present-day Papuan-speaking people...
of
New Caledonia
New Caledonia
New Caledonia is a special collectivity of France located in the southwest Pacific Ocean, east of Australia and about from Metropolitan France. The archipelago, part of the Melanesia subregion, includes the main island of Grande Terre, the Loyalty Islands, the Belep archipelago, the Isle of...
. For these people, an isolated individual is totally indeterminate, indistinct and featureless until he can find his position within the natural and social world in which he is inserted. The confines between the self and the world are annulled to the point that the material body itself is no guarantee of the sort of recognition of identity which is typical of our own culture.
However, the concept of holism also played a pivotal role in Spinoza's philosophy and more recently in that of Hegel and Husserl.
General scientific status
In the latter half of the 20th century, holism led to
systems thinking
Systems thinking
Systems thinking is the process of understanding how things influence one another within a whole. In nature, systems thinking examples include ecosystems in which various elements such as air, water, movement, plants, and animals work together to survive or perish...
and its derivatives, like the sciences of
chaos
Chaos theory
Chaos theory is a field of study in mathematics, with applications in several disciplines including physics, economics, biology, and philosophy. Chaos theory studies the behavior of dynamical systems that are highly sensitive to initial conditions, an effect which is popularly referred to as the...
and
complexity
Complexity
In general usage, complexity tends to be used to characterize something with many parts in intricate arrangement. The study of these complex linkages is the main goal of complex systems theory. In science there are at this time a number of approaches to characterizing complexity, many of which are...
. Systems in biology, psychology, or sociology are frequently so complex that their behavior is, or appears, "new" or "
emergent
Emergence
In philosophy, systems theory, science, and art, emergence is the way complex systems and patterns arise out of a multiplicity of relatively simple interactions. Emergence is central to the theories of integrative levels and of complex systems....
": it cannot be deduced from the properties of the elements alone.
Holism has thus been used as a catchword. This contributed to the resistance encountered by the scientific interpretation of holism, which insists that there are
ontological
Ontology
Ontology is the philosophical study of the nature of being, existence or reality as such, as well as the basic categories of being and their relations...
reasons that prevent reductive models in principle from providing efficient algorithms for prediction of system behavior in certain classes of systems. Holism has also been described as "a soapy term which evades necessary conflict," in accordance with its inventor's philosophy of
white supremacy
White supremacy
White supremacy is the belief, and promotion of the belief, that white people are superior to people of other racial backgrounds. The term is sometimes used specifically to describe a political ideology that advocates the social and political dominance by whites.White supremacy, as with racial...
and exclusion of South Africans from political rights.
Scientific holism holds that the behavior of a system cannot be perfectly predicted, no matter how much data is available. Natural systems can produce surprisingly unexpected behavior, and it is suspected that behavior of such systems might be
computationally irreducible
Computational irreducibility
Computational irreducibility is one of the main ideas proposed by Stephen Wolfram in his book A New Kind of Science.-The idea:Wolfram terms the inability to shortcut a program , or otherwise describe its behavior in a simple way, "computational irreducibility"...
, which means it would not be possible to even approximate the system state without a full simulation of all the events occurring in the system. Key properties of the higher level behavior of certain classes of systems may be mediated by rare "surprises" in the behavior of their elements due to the principle of
interconnectivity
Interconnectivity
Interconnectivity is a concept that is used in numerous fields such as cybernetics, biology, ecology, network theory, and non-linear dynamics. The concept can be summarized as that all parts of a system interact with and rely on one another simply by the fact that they occupy the same system, and...
, thus evading predictions except by brute force simulation.
Stephen Wolfram
Stephen Wolfram
Stephen Wolfram is a British scientist and the chief designer of the Mathematica software application and the Wolfram Alpha computational knowledge engine.- Biography :...
has provided such examples with simple cellular automata, whose behavior is in most cases equally simple, but on rare occasions highly unpredictable.
Complexity theory
Complex systems
Complex systems present problems in mathematical modelling.The equations from which complex system models are developed generally derive from statistical physics, information theory and non-linear dynamics, and represent organized but unpredictable behaviors of systems of nature that are considered...
(also called "science of complexity"), is a contemporary heir of systems thinking. It comprises both computational and holistic, relational approaches towards understanding complex adaptive systems and, especially in the latter, its methods can be seen as the polar opposite to reductive methods. General theories of complexity have been proposed, and numerous complexity institutes and departments have sprung up around the world. The
Santa Fe Institute
Santa Fe Institute
The Santa Fe Institute is an independent, nonprofit theoretical research institute located in Santa Fe and dedicated to the multidisciplinary study of the fundamental principles of complex adaptive systems, including physical, computational, biological, and social systems.The Institute houses a...
is arguably the most famous of them.
In anthropology
There is an ongoing dispute as to whether anthropology is intrinsically holistic. Supporters of this concept consider anthropology holistic in two senses. First, it is concerned with all human beings across times and places, and with all dimensions of humanity (evolutionary, biophysical, sociopolitical, economic, cultural, psychological, etc.). Further, many academic programs following this approach take a "four-field" approach to anthropology that encompasses
physical anthropology
Physical anthropology
Biological anthropology is that branch of anthropology that studies the physical development of the human species. It plays an important part in paleoanthropology and in forensic anthropology...
, archeology,
linguistics
Linguistics
Linguistics is the scientific study of human language. Linguistics can be broadly broken into three categories or subfields of study: language form, language meaning, and language in context....
, and
cultural anthropology
Cultural anthropology
Cultural anthropology is a branch of anthropology focused on the study of cultural variation among humans, collecting data about the impact of global economic and political processes on local cultural realities. Anthropologists use a variety of methods, including participant observation,...
or
social anthropology
Social anthropology
Social Anthropology is one of the four or five branches of anthropology that studies how contemporary human beings behave in social groups. Practitioners of social anthropology investigate, often through long-term, intensive field studies , the social organization of a particular person: customs,...
.
Some leading anthropologists disagree, and consider anthropological holism to be an artifact from 19th century
social evolutionary
Sociocultural evolution
Sociocultural evolution is an umbrella term for theories of cultural evolution and social evolution, describing how cultures and societies have changed over time...
thought that inappropriately imposes scientific
positivism
Positivism
Positivism is a a view of scientific methods and a philosophical approach, theory, or system based on the view that, in the social as well as natural sciences, sensory experiences and their logical and mathematical treatment are together the exclusive source of all worthwhile information....
upon
cultural anthropology
Cultural anthropology
Cultural anthropology is a branch of anthropology focused on the study of cultural variation among humans, collecting data about the impact of global economic and political processes on local cultural realities. Anthropologists use a variety of methods, including participant observation,...
.
The term "holism" is additionally used within social and cultural anthropology to refer to an analysis of a society as a whole which refuses to break society into component parts. One definition says: "as a methodological ideal, holism implies ... that one does not permit oneself to believe that our own established institutional boundaries (e.g. between politics, sexuality, religion, economics) necessarily may be found also in foreign societies."
In business
A holistic brand (also holistic branding) is considering the entire brand or image of the company. For example a universal brand image across all countries, including everything from advertising styles to the stationery the company has made, to the company colours.
In ecology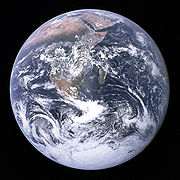 Ecology is the leading and most important approach to holism, as it tries to include biological, chemical, physical and economic views in a given area. The complexity grows with the area, so that it is necessary to reduce the characteristic of the view in other ways, for example to a specific time of duration.
John Muir
John Muir
John Muir was a Scottish-born American naturalist, author, and early advocate of preservation of wilderness in the United States. His letters, essays, and books telling of his adventures in nature, especially in the Sierra Nevada mountains of California, have been read by millions...
, Scots born early conservationist, wrote "When we try to pick out anything by itself we find it hitched to everything else in the Universe".
More information is to be found in the field of
systems ecology
Systems ecology
Systems ecology is an interdisciplinary field of ecology, taking a holistic approach to the study of ecological systems, especially ecosystems. Systems ecology can be seen as an application of general systems theory to ecology. Central to the systems ecology approach is the idea that an ecosystem...
, a cross-disciplinary field influenced by general systems theory.
In economics
With roots in Schumpeter, the evolutionary approach might be considered the holist theory in economics. They share certain language from the biological evolutionary approach. They take into account how the
innovation system
Innovation system
The concept of the innovation system stresses that the flow of technology and information among people, enterprises and institutions is key to an innovative process...
evolves over time. Knowledge and know-how, know-who, know-what and know-why are part of the whole business economics. Knowledge can also be tacit, as described by
Michael Polanyi
Michael Polanyi
Michael Polanyi, FRS was a Hungarian–British polymath, who made important theoretical contributions to physical chemistry, economics, and the theory of knowledge...
. These models are open, and consider that it is hard to predict exactly the impact of a policy measure. They are also less mathematical.
In philosophy
In philosophy, any doctrine that emphasizes the priority of a whole over its parts is holism. Some suggest that such a definition owes its origins to a non-holistic view of language and places it in the reductivist camp. Alternately, a 'holistic' definition of holism denies the necessity of a division between the function of separate parts and the workings of the 'whole'. It suggests that the key recognisable characteristic of a concept of holism is a sense of the fundamental truth of any particular experience. This exists in contradistinction to what is perceived as the reductivist reliance on inductive method as the key to verification of its concept of how the parts function within the whole.
In the
philosophy of language
Philosophy of language
Philosophy of language is the reasoned inquiry into the nature, origins, and usage of language. As a topic, the philosophy of language for analytic philosophers is concerned with four central problems: the nature of meaning, language use, language cognition, and the relationship between language...
this becomes the claim, called
semantic holism
Semantic holism
Semantic holism is a doctrine in the philosophy of language to the effect that a certain part of language, be it a term or a complete sentence, can only be understood through its relations to a larger segment of language. There is substantial controversy, however, as to exactly what the larger...
, that the meaning of an individual word or sentence can only be understood in terms of its relations to a larger body of language, even a whole theory or a whole language. In the
philosophy of mind
Philosophy of mind
Philosophy of mind is a branch of philosophy that studies the nature of the mind, mental events, mental functions, mental properties, consciousness and their relationship to the physical body, particularly the brain. The mind-body problem, i.e...
, a mental state may be identified only in terms of its relations with others. This is often referred to as "content holism" or "holism of the mental". This notion involves the philosophies of such figures as Frege, Wittgenstein and
Quine
Quine
A quine is a computer program which takes no input and produces a copy of its own source code as its only output. The standard terms for these programs in the computability theory and computer science literature are self-replicating programs, self-reproducing programs, and self-copying programs.A...
.
Epistemological and
confirmation holism
Confirmation holism
Confirmation holism, also called epistemological holism is the claim that a single scientific theory cannot be tested in isolation; a test of one theory always depends on other theories and hypotheses....
are mainstream ideas in contemporary philosophy. Ontological holism was espoused by
David Bohm
David Bohm
David Joseph Bohm FRS was an American-born British quantum physicist who contributed to theoretical physics, philosophy, neuropsychology, and the Manhattan Project.-Youth and college:...
in his theory on The Implicate Order.
Hegel's holism
Hegel rejected "the fundamentally atomistic conception of the object," (Stern, 38) arguing that "individual objects exist as manifestations of indivisible substance-universals, which cannot be reduced to a set of properties or attributes; he therefore holds that the object should be treated as an ontologically primary whole." (Stern, 40) In direct opposition to
Kant
KANT
KANT is a computer algebra system for mathematicians interested in algebraic number theory, performing sophisticated computations in algebraic number fields, in global function fields, and in local fields. KASH is the associated command line interface...
, therefore, "Hegel insists that the unity we find in our experience of the world is not constructed by us out of a plurality of intuitions." (Stern, 40) In "his ontological scheme a concrete individual is not reducible to a plurality of sensible properties, but rather exemplifies a substance universal." (Stern, 41) His point is that it is "a mistake to treat an organic substance like blood as nothing more than a compound of unchanging chemical elements, that can be separated and united without being fundamentally altered." (Stern, 103) In Hegel's view, a substance like blood is thus "more of an organic unity and cannot be understood as just an external composition of the sort of distinct substances that were discussed at the level of chemistry." (Stern, 103) Thus in Hegel's view, blood is blood is blood and cannot be successfully reduced to what we consider are its component parts; we must view it as a whole substance entire unto itself. This is most certainly a fundamentally holistic view.
In sociology
Émile Durkheim
Émile Durkheim
David Émile Durkheim was a French sociologist. He formally established the academic discipline and, with Karl Marx and Max Weber, is commonly cited as the principal architect of modern social science and father of sociology.Much of Durkheim's work was concerned with how societies could maintain...
developed a concept of holism which he set as opposite to the notion that a
society
Society
A society, or a human society, is a group of people related to each other through persistent relations, or a large social grouping sharing the same geographical or virtual territory, subject to the same political authority and dominant cultural expectations...
was nothing more than a simple collection of individuals. In more recent times,
Louis Dumont
Louis Dumont (anthropologist)
Louis Dumont was a French anthropologist. He was an associate professor at Oxford University during the 1950s, and director at the École des Hautes Études en Sciences Sociales in Paris...
has contrasted "holism" to "
individualism
Individualism
Individualism is the moral stance, political philosophy, ideology, or social outlook that stresses "the moral worth of the individual". Individualists promote the exercise of one's goals and desires and so value independence and self-reliance while opposing most external interference upon one's own...
" as two different forms of societies. According to him, modern humans live in an individualist society, whereas ancient Greek society, for example, could be qualified as "holistic", because the individual found identity in the whole society. Thus, the individual was ready to sacrifice himself or herself for his or her
community
Community
The term community has two distinct meanings:*a group of interacting people, possibly living in close proximity, and often refers to a group that shares some common values, and is attributed with social cohesion within a shared geographical location, generally in social units larger than a household...
, as his or her life without the
polis
Polis
Polis , plural poleis , literally means city in Greek. It could also mean citizenship and body of citizens. In modern historiography "polis" is normally used to indicate the ancient Greek city-states, like Classical Athens and its contemporaries, so polis is often translated as "city-state."The...
had no sense whatsoever.
Scholars such as
David Bohm
David Bohm
David Joseph Bohm FRS was an American-born British quantum physicist who contributed to theoretical physics, philosophy, neuropsychology, and the Manhattan Project.-Youth and college:...
and M. I. Sanduk consider the society through the Plasma Physics. From physics point of view, the interaction of individuals within a group may lead a continuous model. Therefore for M. I. Sanduk "The nature of fluidity of plasma (ionized gas) arises from the interaction of its free interactive charges, so the society may behave as a fluid owing to the free interactive individuals. This fluid model may explain many social phenomena like social instability, diffusion, flow, viscosity...So the society behaves as a sort of intellectual fluid".
In psychology of perception
A major holist movement in the early twentieth century was
gestalt psychology
Gestalt psychology
Gestalt psychology or gestaltism is a theory of mind and brain of the Berlin School; the operational principle of gestalt psychology is that the brain is holistic, parallel, and analog, with self-organizing tendencies...
. The claim was that perception is not an aggregation of atomic
sense data
Sense data
In the philosophy of perception, the theory of sense data was a popular view held the early 20th century by philosophers such as Bertrand Russell, C. D. Broad, H. H. Price, A.J. Ayer and G.E. Moore, among others. Sense data are supposedly mind-dependent objects whose existence and properties are...
but a field, in which there is a figure and a ground. Background has holistic effects on the perceived figure. Gestalt psychologists included Wolfgang Koehler,
Max Wertheimer
Max Wertheimer
- External links :* * * * *...
,
Kurt Koffka
Kurt Koffka
Kurt Koffka was a German psychologist. He was born and educated in Berlin and earned his PhD there in 1909 as a student of Carl Stumpf...
. Koehler claimed the perceptual fields corresponded to electrical fields in the brain.
Karl Lashley
Karl Lashley
-External links:*...
did experiments with gold foil pieces inserted in monkey brains purporting to show that such fields did not exist. However, many of the perceptual illusions and visual phenomena exhibited by the gestaltists were taken over (often without credit) by later perceptual psychologists. Gestalt psychology had influence on
Fritz Perls
Fritz Perls
Friedrich Salomon Perls , better known as Fritz Perls, was a noted German-born psychiatrist and psychotherapist of Jewish descent....
'
gestalt therapy
Gestalt therapy
Gestalt therapy is an existential/experiential form of psychotherapy that emphasizes personal responsibility, and that focuses upon the individual's experience in the present moment, the therapist-client relationship, the environmental and social contexts of a person's life, and the self-regulating...
, although some old-line gestaltists opposed the association with counter-cultural and
New Age
New Age
The New Age movement is a Western spiritual movement that developed in the second half of the 20th century. Its central precepts have been described as "drawing on both Eastern and Western spiritual and metaphysical traditions and then infusing them with influences from self-help and motivational...
trends later associated with gestalt therapy. Gestalt theory was also influential on phenomenology.
Aron Gurwitsch
Aron Gurwitsch
Aron Gurwitsch was a Lithuanian-born Jewish American philosopher working in the field of phenomenology. He wrote on the relations between phenomenology and Gestalt psychology...
wrote on the role of the field of consciousness in gestalt theory in relation to phenomenology.
Maurice Merleau-Ponty
Maurice Merleau-Ponty
Maurice Merleau-Ponty was a French phenomenological philosopher, strongly influenced by Karl Marx, Edmund Husserl and Martin Heidegger in addition to being closely associated with Jean-Paul Sartre and Simone de Beauvoir...
made much use of holistic psychologists such as work of
Kurt Goldstein
Kurt Goldstein
Kurt Goldstein was a German Jewish neurologist and psychiatrist who was a pioneer in modern neuropsychology. He created a holistic theory of the organism based on Gestalt theory which deeply influenced the development of Gestalt therapy...
in his "Phenomenology of Perception."
In teleological psychology
Alfred Adler
Alfred Adler
Alfred Adler was an Austrian medical doctor, psychotherapist, and founder of the school of individual psychology. In collaboration with Sigmund Freud and a small group of Freud's colleagues, Adler was among the co-founders of the psychoanalytic movement as a core member of the Vienna...
believed that the individual (an integrated whole expressed through a self-consistent unity of thinking, feeling, and action, moving toward an unconscious, fictional final goal), must be understood within the larger wholes of society, from the groups to which he belongs (starting with his face-to-face relationships), to the larger whole of mankind. The recognition of our social embeddedness and the need for developing an interest in the welfare of others, as well as a respect for nature, is at the heart of Adler's philosophy of living and principles of psychotherapy.
Edgar Morin
Edgar Morin
Edgar Morin is a French philosopher and sociologist born Edgar Nahoum in Paris on July 8, 1921. He is of Judeo-Spanish origin. He is known for the transdisciplinarity of his works.- Biography :...
, the French philosopher and sociobiologist, can be considered a holist based on the
transdisciplinary
Transdisciplinarity
Transdisciplinarity connotes a research strategy that crosses many disciplinary boundaries to create a holistic approach. It applies to research efforts focused on problems that cross the boundaries of two or more disciplines, such as research on effective information systems for biomedical...
nature of his work.
Mel Levine, M.D., author of
A Mind at a Time
, and co-founder (with Charles R. Schwab) of the not-for-profit organization All Kinds of Minds, can be considered a holist based on his view of the 'whole child' as a product of many systems and his work supporting the educational needs of children through the management of a child's educational profile as a whole rather than isolated weaknesses in that profile.
In theological anthropology
In theological anthropology, which belongs to theology and not to anthropology, holism is the belief that the nature of humans consists of an ultimately divisible union of components such as
body
Body
With regard to living things, a body is the physical body of an individual. "Body" often is used in connection with appearance, health issues and death...
, soul and
spirit
Spirit
The English word spirit has many differing meanings and connotations, most of them relating to a non-corporeal substance contrasted with the material body.The spirit of a living thing usually refers to or explains its consciousness.The notions of a person's "spirit" and "soul" often also overlap,...
.
In theology
Holistic concepts are strongly represented within the thoughts expressed within
Logos
Logos
' is an important term in philosophy, psychology, rhetoric and religion. Originally a word meaning "a ground", "a plea", "an opinion", "an expectation", "word," "speech," "account," "reason," it became a technical term in philosophy, beginning with Heraclitus ' is an important term in...
(per
Heraclitus
Heraclitus
Heraclitus of Ephesus was a pre-Socratic Greek philosopher, a native of the Greek city Ephesus, Ionia, on the coast of Asia Minor. He was of distinguished parentage. Little is known about his early life and education, but he regarded himself as self-taught and a pioneer of wisdom...
),
Panentheism
Panentheism
Panentheism is a belief system which posits that God exists, interpenetrates every part of nature and timelessly extends beyond it...
and
Pantheism
Pantheism
Pantheism is the view that the Universe and God are identical. Pantheists thus do not believe in a personal, anthropomorphic or creator god. The word derives from the Greek meaning "all" and the Greek meaning "God". As such, Pantheism denotes the idea that "God" is best seen as a process of...
.
In neurology
A lively debate has run since the end of the 19th century regarding the functional organization of the
brain
Brain
The brain is the center of the nervous system in all vertebrate and most invertebrate animals—only a few primitive invertebrates such as sponges, jellyfish, sea squirts and starfishes do not have one. It is located in the head, usually close to primary sensory apparatus such as vision, hearing,...
. The holistic tradition (e.g.,
Pierre Marie
) maintained that the brain was a homogeneous organ with no specific subparts whereas the localizationists (e.g.,
Paul Broca
Paul Broca
Pierre Paul Broca was a French physician, surgeon, anatomist, and anthropologist. He was born in Sainte-Foy-la-Grande, Gironde. He is best known for his research on Broca's area, a region of the frontal lobe that has been named after him. Broca's Area is responsible for articulated language...
) argued that the brain was organized in functionally distinct
cortical area
Cortical area
A cortical area is a part of the cerebral cortex.-Functionally Defined:Often, a cortical area is functionally defined, i.e. its neurons share certain distinguishing functional properties...
s which were each specialized to process a given type of information or implement specific mental operations. The controversy was
epitomized
Epitome
An epitome is a summary or miniature form; an instance that represents a larger reality, also used as a synonym for embodiment....
with the existence of a
language
Language
Language may refer either to the specifically human capacity for acquiring and using complex systems of communication, or to a specific instance of such a system of complex communication...
area in the brain, nowadays known as the
Broca's area
Broca's area
Broca's area is a region of the hominid brain with functions linked to speech production.The production of language has been linked to the Broca's area since Pierre Paul Broca reported impairments in two patients. They had lost the ability to speak after injury to the posterior inferior frontal...
. Although Broca's view has gained acceptance, the issue isn't settled insofar as the brain as a whole is a highly
connected
Connectome
A connectome is a comprehensive map of neural connections in the brain.The production and study of connectomes, known as connectomics, may range in scale from a detailed map of the full set of neurons and synapses within part or all of the nervous system of an organism to a macro scale description...
organ at every level from the individual
neuron
Neuron
A neuron is an electrically excitable cell that processes and transmits information by electrical and chemical signaling. Chemical signaling occurs via synapses, specialized connections with other cells. Neurons connect to each other to form networks. Neurons are the core components of the nervous...
to the
hemispheres
Cerebral hemisphere
A cerebral hemisphere is one of the two regions of the eutherian brain that are delineated by the median plane, . The brain can thus be described as being divided into left and right cerebral hemispheres. Each of these hemispheres has an outer layer of grey matter called the cerebral cortex that is...
.
Architecture
Architecture is often argued by design academics and those practicing in design to be a holistic enterprise. Used in this context, holism tends to imply an all-inclusive design perspective. This trait is considered exclusive to architecture, distinct from other professions involved in design projects.
Education reform
The
Taxonomy of Educational Objectives
Taxonomy of Educational Objectives
Bloom's Taxonomy is a classification of learning objectives within education proposed in 1956 by a committee of educators chaired by Benjamin Bloom who also edited the first volume of the standard text, Taxonomy of educational objectives: the classification of educational goals...
identifies many levels of cognitive functioning, which can be used to create a more
holistic education
Holistic education
Holistic education is a philosophy of education based on the premise that each person finds identity, meaning, and purpose in life through connections to the community, to the natural world, and to humanitarian values such as compassion and peace. Holistic education aims to call forth from people...
. In
authentic assessment
Authentic assessment
Authentic assessment is an umbrella concept that refers to the measurement of "intellectual accomplishments that are worthwhile, significant, and meaningful," as compared to multiple choice standardized tests. Authentic assessment can be devised by the teacher, or in collaboration with the student...
, rather than using computers to score multiple choice tests, a standards based assessment uses trained scorers to score open-response items using holistic scoring methods. In projects such as the North Carolina Writing Project, scorers are instructed not to count errors, or count numbers of points or supporting statements. The scorer is instead instructed to judge holistically whether "as a whole" is it more a "2" or a "3". Critics question whether such a process can be as objective as computer scoring, and the degree to which such scoring methods can result in different scores from different scorers.
Medicine
In
primary care
Primary care
Primary care is the term for the health services by providers who act as the principal point of consultation for patients within a health care system...
the term "holistic," has been used to describe approaches that take into account social considerations and other intuitive judgements. The term holism, and so called approaches, appear in
psychosomatic
Psychosomatic illness
Psychosomatic medicine is an interdisciplinary medical field studying the relationships of social, psychological, and behavioral factors on bodily processes and well-being in humans and animals...
medicine in the 1970s, when they were considered one possible way to conceptualize psychosomatic phenomena. Instead of charting one-way causal links from
psyche
Psyche (psychology)
The word psyche has a long history of use in psychology and philosophy, dating back to ancient times, and has been one of the fundamental concepts for understanding human nature from a scientific point of view. The English word soul is sometimes used synonymously, especially in older...
to
soma
Soma (biology)
The soma , or perikaryon , or cyton, is the bulbous end of a neuron, containing the cell nucleus. The word "soma" comes from the Greek σῶμα, meaning "body"; the soma of a neuron is often called the "cell body"...
, or vice-versa, it aimed at a systemic model, where multiple biological, psychological and social factors were seen as interlinked.
Other, alternative approaches in the 1970s were psychosomatic and somatopsychic approaches, which concentrated on causal links only from psyche to soma, or from soma to psyche, respectively. At present it is commonplace in psychosomatic medicine to state that psyche and soma cannot really be separated for practical or theoretical purposes. A disturbance on any level - somatic, psychic, or social - will radiate to all the other levels, too. In this sense, psychosomatic thinking is similar to the
biopsychosocial model
Biopsychosocial model
The biopsychosocial model is a general model or approach that posits that biological, psychological , and social factors, all play a significant role in human functioning in the context of disease or illness...
of medicine.
Alternative medicine
Alternative medicine
Alternative medicine is any healing practice, "that does not fall within the realm of conventional medicine." It is based on historical or cultural traditions, rather than on scientific evidence....
practitioners adopt a
holistic approach to healing
Holistic health
Holistic health is a concept in medical practice upholding that all aspects of people's needs, psychological, physical and social should be taken into account and seen as a whole. As defined above, the holistic view on treatment is widely accepted in medicine...
.
See also
Confirmation holism

Confirmation holism

Confirmation holism, also called epistemological holism is the claim that a single scientific theory cannot be tested in isolation; a test of one theory always depends on other theories and hypotheses....



Emergence

Emergence

In philosophy, systems theory, science, and art, emergence is the way complex systems and patterns arise out of a multiplicity of relatively simple interactions. Emergence is central to the theories of integrative levels and of complex systems....



Emergentism

Emergentism

In philosophy, emergentism is the belief in emergence, particularly as it involves consciousness and the philosophy of mind, and as it contrasts with reductionism. A property of a system is said to be emergent if it is in some sense more than the "sum" of the properties of the system's parts...



Gaia hypothesis

Gaia hypothesis

The Gaia hypothesis, also known as Gaia theory or Gaia principle, proposes that all organisms and their inorganic surroundings on Earth are closely integrated to form a single and self-regulating complex system, maintaining the conditions for life on the planet.The scientific investigation of the...



Gestalt psychology

Gestalt psychology

Gestalt psychology or gestaltism is a theory of mind and brain of the Berlin School; the operational principle of gestalt psychology is that the brain is holistic, parallel, and analog, with self-organizing tendencies...



Gestalt therapy

Gestalt therapy

Gestalt therapy is an existential/experiential form of psychotherapy that emphasizes personal responsibility, and that focuses upon the individual's experience in the present moment, the therapist-client relationship, the environmental and social contexts of a person's life, and the self-regulating...



Gross National Happiness

Gross national happiness

The assessment of gross national happiness was designed in an attempt to define an indicator that measures quality of life or social progress in more holistic and psychological terms than only the economic indicator of gross domestic product .-Origins and meaning:The term...



Holarchy

Holarchy

A holarchy, in the terminology of Arthur Koestler, is a connection between holons – where a holon is both a part and a whole. The term was coined in Koestler's 1967 book The Ghost in the Machine...



Holism in ecological anthropology

Holism in ecological anthropology

Holism on its own is a method or tool for thinking critically about a certain topic or issue. It is an all-inclusive idea that the "whole is greater than the sum of its parts". A way to ensure that all aspects of an issue are considered and all perspectives are taken into consideration. ...



Holistic health

Holistic health

Holistic health is a concept in medical practice upholding that all aspects of people's needs, psychological, physical and social should be taken into account and seen as a whole. As defined above, the holistic view on treatment is widely accepted in medicine...



Holistic modeling language
Holon (philosophy)

Holon (philosophy)

A holon is something that is simultaneously a whole and a part. The word was coined by Arthur Koestler in his book The Ghost in the Machine . Koestler was compelled by two observations in proposing the notion of the holon...



Janus

Janus

-General:*Janus , the two-faced Roman god of gates, doors, doorways, beginnings, and endings*Janus , a moon of Saturn*Janus Patera, a shallow volcanic crater on Io, a moon of Jupiter...



Logical holism

Logical holism

Logical holism is the belief that the world operates in such a way that no part can be known without the whole being known first.-See also:* The doctrine of internal relations* Holography *# In optics:*#: holography*# In metaphysics:...



Ontology

Ontology

Ontology is the philosophical study of the nature of being, existence or reality as such, as well as the basic categories of being and their relations...



Organicism

Organicism

Organicism is a philosophical orientation that asserts that reality is best understood as an organic whole. By definition it is close to holism. Plato, Hobbes or Constantin Brunner are examples of such philosophical thought....



Panarchy

Panarchy

Panarchy is a conceptual term first coined by the Belgian botanist and economist Paul Emile de Puydt in 1860, referring to a specific form of governance that would encompass all others. The Oxford English Dictionary lists the noun as "chiefly poetic" with the meaning "a universal realm," citing...



Polytely

Polytely

Polytely can be described as frequently, complex problem-solving situations characterized by the presence of not one, but several goals, endings.Modern societies face an increasing incidence of various complex problems...



Synergetics

Synergetics

Synergetics is an interdisciplinary science explaining the formation and self-organization of patterns and structures in open systems far from thermodynamic equilibrium. It is founded by Hermann Haken, inspired by the laser theory....



Synergy

Synergy

Synergy may be defined as two or more things functioning together to produce a result not independently obtainable.The term synergy comes from the Greek word from , , meaning "working together".-Definitions and usages:...



Systems theory

Systems theory

Systems theory is the transdisciplinary study of systems in general, with the goal of elucidating principles that can be applied to all types of systems at all nesting levels in all fields of research...



Writers:
Further reading
Dusek, Val, The Holistic Inspirations of Physics: An Underground History of Electromagnetic Theory Rutgers University Press, Brunswick NJ, 1999.
Fodor, Jerry, and Ernst Lepore, Holism: A Shopper's Guide Wiley. New York. 1992
Hayek, F.A. von. The Counter-revolution of Science. Studies on the abuse of reason. Free Press. New York. 1957.
Mandelbaum, M. Societal Facts in Gardner 1959.
Phillips, D.C. Holistic Thought in Social Science. Stanford University Press. Stanford. 1976.
Dreyfus, H.L. Holism and Hermeneutics in The Review of Metaphysics. 34. pp. 3–23.
James, S. The Content of Social Explanation. Cambridge University Press. Cambridge, 1984.
Harrington, A. Reenchanted Science: Holism in German Culture from Wilhelm II to Hitler. Princeton University Press. 1996.
Lopez, F. Il pensiero olistico di Ippocrate, vol. I-IIA, Ed. Pubblisfera, Cosenza Italy 2004-2008.
Robert Stern, Hegel, Kant and the Structure of the Object, London: Routledge Chapman Hall, 1990
Sen, R. K., Aesthetic Enjoyment: Its Background in Philosophy and Medicine, Calcutta: University of Calcutta, 1966
External links