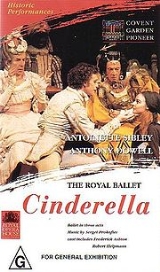 Frederick Ashton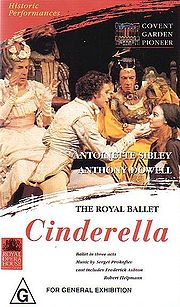 Sir Frederick William Mallandaine Ashton
OM
Order of Merit
The Order of Merit is a British dynastic order recognising distinguished service in the armed forces, science, art, literature, or for the promotion of culture...
,
CH
Order of the Companions of Honour
The Order of the Companions of Honour is an order of the Commonwealth realms. It was founded by King George V in June 1917, as a reward for outstanding achievements in the arts, literature, music, science, politics, industry or religion....
, CBE (17 September 190418 October 1988) was a leading international dancer and choreographer. He is most noted as the founder choreographer of The Royal Ballet in London, but also worked as a director and choreographer of
opera
Opera
Opera is an art form in which singers and musicians perform a dramatic work combining text and musical score, usually in a theatrical setting. Opera incorporates many of the elements of spoken theatre, such as acting, scenery, and costumes and sometimes includes dance...
,
film
Film
A film, also called a movie or motion picture, is a series of still or moving images. It is produced by recording photographic images with cameras, or by creating images using animation techniques or visual effects...
and theatre
revue
Revue
A revue is a type of multi-act popular theatrical entertainment that combines music, dance and sketches. The revue has its roots in 19th century American popular entertainment and melodrama but grew into a substantial cultural presence of its own during its golden years from 1916 to 1932...
s.
Early life
Ashton was born at
Guayaquil
Guayaquil
Guayaquil , officially Santiago de Guayaquil , is the largest and the most populous city in Ecuador,with about 2.3 million inhabitants in the city and nearly 3.1 million in the metropolitan area, as well as that nation's main port...
in
Ecuador
Ecuador
Ecuador , officially the Republic of Ecuador is a representative democratic republic in South America, bordered by Colombia on the north, Peru on the east and south, and by the Pacific Ocean to the west. It is one of only two countries in South America, along with Chile, that do not have a border...
, in the artistic neighbourhood called Las Peñas, the original founding site of the city.
When he was three years old he moved with his family to Lima in Peru.
When he was 13 he witnessed a life-changing event when he attended a performance by the legendary Anna Pavlova in the Municipal Theater in
Lima
Lima
Lima is the capital and the largest city of Peru. It is located in the valleys of the Chillón, Rímac and Lurín rivers, in the central part of the country, on a desert coast overlooking the Pacific Ocean. Together with the seaport of Callao, it forms a contiguous urban area known as the Lima...
,
Peru
Peru
Peru , officially the Republic of Peru , is a country in western South America. It is bordered on the north by Ecuador and Colombia, on the east by Brazil, on the southeast by Bolivia, on the south by Chile, and on the west by the Pacific Ocean....
. He was so impressed that from that day on he was determined that he would become a dancer.
Career
In 1919 he went to
England
England
England is a country that is part of the United Kingdom. It shares land borders with Scotland to the north and Wales to the west; the Irish Sea is to the north west, the Celtic Sea to the south west, with the North Sea to the east and the English Channel to the south separating it from continental...
to attend
Dover College
Dover College
Dover College is a co-educational independent school in Dover in southeast England. It was founded in 1871, and takes both day pupils and boarders....
and then to study under the famous Léonide Massine and established a working relationship with the ballet troupe belonging to
Marie Rambert
Marie Rambert
Dame Marie Rambert DBE was a Polish-Jewish dancer and dance pedagogue who exerted a great influence on British ballet, both as a dancer and teacher.- Early years and background :...
and
Ninette de Valois
Ninette de Valois
Dame Ninette de Valois, OM, CH, DBE, FRAD, FISTD was an Irish-born British dancer, teacher, choreographer and director of classical ballet...
. His aim was to become a great dancer, but his late introduction to dancing and slight physique made this a highly difficult ambition to fulfill. However, Rambert discovered Ashton's aptitude for choreography and allowed him to choreograph his first ballet,
The Tragedy of Fashion
, in 1926, starting a tremendously successful career as a choreographer.
He began his career with the
Ballet Rambert
Rambert Dance Company
Rambert Dance Company, is a leading British dance company. Formed at the start of the 20th century as a classical ballet company, it would exert a great deal of influence on the development of dance in the United Kingdom, and today, as a contemporary dance company, it continues to be one of the...
which was originally called The Ballet Club. He rose to fame with Vic-Wells Ballet (later to become the Sadler's Wells Ballet before it was designated The Royal Ballet), becoming its resident choreographer in the 1930s. Work from this decade that has stayed in repertory includes
Les Patineurs
,
Les Rendezvous
Les Rendezvous
Les Rendezvous is an abstract ballet created in 1933 with choreography by Frederick Ashton, to the music of Daniel François Esprit Auber arranged by Constant Lambert and with designs by William Chappell...
, and
A Wedding Bouquet
.
World War II
World War II
World War II, or the Second World War , was a global conflict lasting from 1939 to 1945, involving most of the world's nations—including all of the great powers—eventually forming two opposing military alliances: the Allies and the Axis...
inspired Ashton to create some works along more sombre lines, including
Dante Sonata
(recently reconstructed after having been thought lost), and after the war he turned to plotless ballet, with such works as
Symphonic Variations
and
Scènes de ballet
Scènes de ballet (Ashton)
Scènes de ballet is a one-act ballet choreographed by Frederick Ashton, who created the ballet during 1947–48. The first performance was given at London's Royal Opera House, with music by Igor Stravinsky.-Creation, choreography and design:...
.
The end of the war saw his first major three-act ballet for a British company, his version of
Sergei Prokofiev
Sergei Prokofiev
Sergei Sergeyevich Prokofiev was a Russian composer, pianist and conductor who mastered numerous musical genres and is regarded as one of the major composers of the 20th century...
's
Cinderella
(1948), which was followed by
Sylvia
Sylvia (ballet)
Sylvia, originally Sylvia, ou La nymphe de Diane, is a full-length ballet in two or three acts, first choreographed by Louis Mérante to music by Léo Delibes in 1876. Sylvia is a typical classical ballet in many respects, yet it has many interesting features which make it unique...
(1952), and
Ondine
(1958), with choreography created especially to display
Margot Fonteyn
Margot Fonteyn
Dame Margot Fonteyn de Arias, DBE , was an English ballerina of the 20th century. She is widely regarded as one of the greatest classical ballet dancers of all time...
's unique talents and music by
Hans Werner Henze
Hans Werner Henze
Hans Werner Henze is a German composer of prodigious output best known for "his consistent cultivation of music for the theatre throughout his life"...
. While
Ondine
was a vehicle for Fonteyn,
Marguerite and Armand
displayed the excellence of Fonteyn's partnership with
Rudolf Nureyev
Rudolf Nureyev
Rudolf Khametovich Nureyev was a Russian dancer, considered one of the most celebrated ballet dancers of the 20th century. Nureyev's artistic skills explored expressive areas of the dance, providing a new role to the male ballet dancer who once served only as support to the women.In 1961 he...
. His version of
La fille mal gardée
La Fille Mal Gardée
La Fille mal gardée is a comic ballet presented in two acts, inspired by Pierre-Antoine Baudouin's 1789 painting, La réprimande/Une jeune fille querellée par sa mère...
was particularly successful, and his broad
travesti
performances as one of two comic Ugly Stepsisters in
Cinderella
, the other being
Robert Helpmann
Robert Helpmann
Sir Robert Helpmann CBE was an Australian dancer, actor, theatre director and choreographer.-Early years:He was born Robert Murray Helpman in Mount Gambier, South Australia and also boarded at Prince Alfred College in Adelaide. From childhood, Helpman had a strong desire to be a dancer...
, were annual events for many years.
Ashton was Director of the Royal Ballet from 1963 to 1970. He brought new works by
Antony Tudor
Antony Tudor
Antony Tudor was an English ballet choreographer, teacher and dancer.-Biography:Tudor, born William Cook, discovered dance accidentally. He began dancing professionally with Marie Rambert in 1928, becoming general assistant for her Ballet Club the next year...
to the company, as well as guaranteeing the survival of several of
Bronislava Nijinska
Bronislava Nijinska
Bronislava Nijinska - February 22, 1972)) was a Russian dancer, choreographer, and teacher of Polish descent.Nijinska was born in Minsk, the third child of the Polish dancers Tomasz and Eleonora Nijinska . Her brother was Vaslav Nijinsky...
's ballets by having her mount
Les Noces
and
Les Biches
. Two important revivals of
George Balanchine
George Balanchine
George Balanchine , born Giorgi Balanchivadze in Saint Petersburg, Russia, to a Georgian father and a Russian mother, was one of the 20th century's most famous choreographers, a developer of ballet in the United States, co-founder and balletmaster of New York City Ballet...
's works also marked Ashton's time as Director.
He also enjoyed a productive career away from ballet as a choreographer for films, revues, and musicals. His work in
opera
Opera
Opera is an art form in which singers and musicians perform a dramatic work combining text and musical score, usually in a theatrical setting. Opera incorporates many of the elements of spoken theatre, such as acting, scenery, and costumes and sometimes includes dance...
included, in 1953, directing
Kathleen Ferrier
Kathleen Ferrier
Kathleen Mary Ferrier CBE was an English contralto who achieved an international reputation as a stage, concert and recording artist, with a repertoire extending from folksong and popular ballads to the classical works of Bach, Brahms, Mahler and Elgar...
in
Gluck
Christoph Willibald Gluck
Christoph Willibald Ritter von Gluck was an opera composer of the early classical period. After many years at the Habsburg court at Vienna, Gluck brought about the practical reform of opera's dramaturgical practices that many intellectuals had been campaigning for over the years...
's
Orpheus and Eurydice
Orfeo ed Euridice
Orfeo ed Euridice is an opera composed by Christoph Willibald Gluck based on the myth of Orpheus, set to a libretto by Ranieri de' Calzabigi. It belongs to the genre of the azione teatrale, meaning an opera on a mythological subject with choruses and dancing...
at Covent Garden. In 1971, Ashton performed the role of
Mrs. Tiggy-Winkle
The Tale of Mrs. Tiggy-Winkle
The Tale of Mrs. Tiggy-Winkle is a children's book written and illustrated by Beatrix Potter. It was published by Frederick Warne & Co. in October 1905. Mrs. Tiggy-winkle is a hedgehog and a washerwoman who lives in a tiny cottage in the fells of the Lake District. A child named Lucie happens upon...
in the Royal Ballet film
The Tales of Beatrix Potter
The Tales of Beatrix Potter
Tales of Beatrix Potter is a 1971 ballet film with a plot based on the children's stories of English author and illustrator Beatrix Potter. The film was directed by Reginald Mills, choreographed by Sir Frederick Ashton , and starred artists of the Royal Ballet...
, which he also choreographed.
He died in 1988 at his home, Chandos Lodge, in
Eye, Suffolk
Eye, Suffolk
Eye is a small market town in the county of Suffolk, East Anglia, England, south of Diss, and on the River Dove.Eye is twinned with the town of Pouzauges in the Vendée Departement of France.-History:An island...
, England.
Personal life
Ashton was a great friend of the
Paget
Marquess of Anglesey
Marquess of Anglesey is a title in the Peerage of the United Kingdom. It was created in 1815 for Henry Paget, 2nd Earl of Uxbridge, a hero of the Battle of Waterloo...
family and was a frequent visit to the family seat at
Plas Newydd
Plas Newydd
Plas Newydd, located in Llanfairpwllgwyngyll, Anglesey, Wales, is the country seat of the Marquess of Anglesey. The family's former principal seat at Beaudesert, Staffordshire, was sold and demolished in the 1930s....
; it was here that one of the Paget daughters,
Lady Rose
Lady Rose McLaren
The Lady Rose Mary Primrose McLaren was a British aristocrat, the fourth daughter of the 6th Marquess of Anglesey....
fell hopelessly in love with him; he rebuffed her advances and at one point returned her letters - after having corrected her spelling. Despite this, they remained friends.
Ashton's nephew,
Anthony Russell-Roberts
Anthony Russell-Roberts
Anthony de Villeneuve Russell-Roberts, CBE, MA is a British businessman and opera managerRussell-Roberts is the son of Francis Douglas Russell-Roberts and the pianist Edith Margaret Gertrudis Russell-Roberts, née Ashton...
, was Administrative Director of The Royal Ballet from 1983 to 2009.
Honours
Ashton received the
Queen Elizabeth II Coronation Award
Queen Elizabeth II Coronation Award
The Queen Elizabeth II Coronation Award is an honour presented annually by the Royal Academy of Dance, to people who have made a significant contribution to the ballet and dance industry. The award was instituted by Dame Adeline Genee in 1953, to mark the coronation of Queen Elizabeth II and her...
from the
Royal Academy of Dance
Royal Academy of Dance
The Royal Academy of Dance is an international dance education and training organization, and examination board that specialises in the teaching and technique of Ballet. The RAD was established in London, England in 1920 as the Association of Operatic Dancing of Great Britain, and received its...
in 1959. In 1962, he was knighted for his services to
ballet
Ballet
Ballet is a type of performance dance, that originated in the Italian Renaissance courts of the 15th century, and which was further developed in France and Russia as a concert dance form. The early portions preceded the invention of the proscenium stage and were presented in large chambers with...
. He was admitted into the
French
France
The French Republic , The French Republic , The French Republic , (commonly known as France , is a unitary semi-presidential republic in Western Europe with several overseas territories and islands located on other continents and in the Indian, Pacific, and Atlantic oceans. Metropolitan France...
Légion d'honneur
Légion d'honneur
The Legion of Honour, or in full the National Order of the Legion of Honour is a French order established by Napoleon Bonaparte, First Consul of the Consulat which succeeded to the First Republic, on 19 May 1802...
in the same year. He was made a Commander of the
Order of the Dannebrog
Order of the Dannebrog
The Order of the Dannebrog is an Order of Denmark, instituted in 1671 by Christian V. It resulted from a move in 1660 to break the absolutism of the nobility. The Order was only to comprise 50 noble Knights in one class plus the Master of the Order, i.e. the Danish monarch, and his sons...
in 1963, and was awarded the Gold Medal from the Carina Aria Foundation in Sweden in 1972.
Further reading
Frederick Ashton: a choreographer and his ballets by Zoë Dominic

Zoë Dominic

Zoë Dominic was a British dance and theatre photographer.Dominic's work as a theatre photographer began in the Royal Court Theatre around 1957, and she became known for photographing the postwar British theatre revival, including actors such as Laurence Olivier, Joan Plowright and Maggie Smith and...


and John Selwyn Gilbert. London: Harrap, 1971. ISBN-X
Frederick Ashton and his ballets by David Vaughan

David Vaughan (dance archivist)

David Vaughan is the archivist for the Merce Cunningham Dance Company, as well as a dance writer and critic, and a scholar on the work of choreographer Frederick Ashton...


. London: A. and C. Black, 1977. ISBN-X
Secret Muses: The Life of Frederick Ashton by Julie Kavanagh. London: Faber, 1996. ISBN
Following Sir Fred's Steps: Ashton's Legacy edited by Stephanie Jordan and Andrée Grau. London: Dance Books, 1996. ISBN (also available in an online edition - see below)
A network of Styles: Discovering the Choreographed Movement of Frederick Ashton by Geraldine Morris. University of Surrey, 2000.
External links