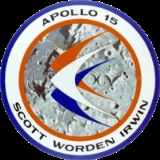 Emilio Pucci
Emilio Pucci, Marquis of Barsento
(eˌmiːlio ˈpuʧːi), (20 November 1914 – 29 November 1992) was a
Florentine
Florence
Florence is the capital city of the Italian region of Tuscany and of the province of Florence. It is the most populous city in Tuscany, with approximately 370,000 inhabitants, expanding to over 1.5 million in the metropolitan area....
Italian fashion designer and politician. He and his eponymous company are synonymous with geometric prints in a kaleidoscope of colours.
Early life
Emilio Pucci was born in 1914 of one of Florence's oldest noble families, and would live and work in the Pucci Palace in Florence for much of his life. He was a keen sportsman, who swam, skied, fenced, played tennis and raced cars. At the age of 17 he travelled to
Lake Placid
Lake Placid, New York
Lake Placid is a village in the Adirondack Mountains in Essex County, New York, United States. As of the 2000 census, the village had a population of 2,638....
as part of the
Italian team
Italy at the 1932 Winter Olympics
Italy competed at the 1932 Winter Olympics in Lake Placid, United States.- Bobsleigh:- Cross-country skiing:Men- Nordic combined :Events:* 18 km cross-country skiing* normal hill ski jumping...
at the
1932 Winter Olympics
1932 Winter Olympics
The 1932 Winter Olympics, officially known as the III Olympic Winter Games, were a winter multi-sport event which was celebrated in 1932 in Lake Placid, New York, United States. The games opened on February 4 and closed on February 15. It would be the first winter olympics held in the United...
, but did not compete.
After two years at the University of Milan, he studied agriculture at the
University of Georgia
University of Georgia
The University of Georgia is a public research university located in Athens, Georgia, United States. Founded in 1785, it is the oldest and largest of the state's institutions of higher learning and is one of multiple schools to claim the title of the oldest public university in the United States...
in
Athens
Athens, Georgia
Athens-Clarke County is a consolidated city–county in U.S. state of Georgia, in the northeastern part of the state, comprising the former City of Athens proper and Clarke County. The University of Georgia is located in this college town and is responsible for the initial growth of the city...
, Georgia, where he became a member of the
Demosthenian Literary Society
Demosthenian Literary Society
The Demosthenian Literary Society is a debating society at The University of Georgia in Athens, Georgia. It was founded in 1803 by the first graduating class of the University's Franklin College. The society was founded on February 19, 1803 and the anniversary is celebrated now with the Society's...
. In 1935 he won a skiing scholarship to
Reed College
Reed College
Reed College is a private, independent, liberal arts college located in southeast Portland, Oregon. Founded in 1908, Reed is a residential college with a campus located in Portland's Eastmoreland neighborhood, featuring architecture based on the Tudor-Gothic style, and a forested canyon wilderness...
in
Oregon
Oregon
Oregon is a state in the Pacific Northwest region of the United States. It is located on the Pacific coast, with Washington to the north, California to the south, Nevada on the southeast and Idaho to the east. The Columbia and Snake rivers delineate much of Oregon's northern and eastern...
, received an MA in social science from Reed in 1937, and was awarded his doctorate (
laurea
Laurea
In Italy, the laurea is the main post-secondary academic degree.-Reforms due to the Bologna process:Spurred by the Bologna process, a major reform was instituted in 1999 to introduce easier university degrees comparable to the bachelors...
) in political science from the
University of Florence
University of Florence
The University of Florence is a higher study institute in Florence, central Italy. One of the largest and oldest universities in the country, it consists of 12 faculties...
the same year. In 1938 he joined the
Italian Air Force
Aeronautica Militare
The Italian Air Force is the air force of the Italian Republic. It has held a prominent role in modern Italian military history...
, and served as a S.M. 79
torpedo bomber
Torpedo bomber
A torpedo bomber is a bomber aircraft designed primarily to attack ships with aerial torpedoes which could also carry out conventional bombings. Torpedo bombers existed almost exclusively prior to and during World War II when they were an important element in many famous battles, notably the...
pilot during World War II, rising to the rank of captain and decorated for valour by the time he left to pursue his fashion career.
At Reed he was known as a staunch defender of the Fascist regime in Italy, and during the war he became a confidant of
Benito Mussolini
Benito Mussolini
Benito Amilcare Andrea Mussolini was an Italian politician who led the National Fascist Party and is credited with being one of the key figures in the creation of Fascism....
's eldest daughter,
Edda Ciano
Edda Mussolini
Edda Mussolini was the eldest child of Benito Mussolini, Italy's fascist dictator from 1922 to 1943. Upon her marriage to fascist propagandist and foreign minister Galeazzo Ciano she became Edda Ciano, Countess of Cortellazzo and Buccari.She strongly denied her involvement in the National Fascist...
. Pucci played a key role in the plan to save
her husband
Galeazzo Ciano
Gian Galeazzo Ciano, 2nd Count of Cortellazzo and Buccari was an Italian Minister of Foreign Affairs and Benito Mussolini's son-in-law. In early 1944 Count Ciano was shot by firing squad at the behest of his father-in-law, Mussolini under pressure from Nazi Germany.-Early life:Ciano was born in...
after his part in the downfall of Mussolini, delivering some of Count Ciano's papers to the Gestapo so that they could be bartered for Ciano's life. After Hitler vetoed the scheme, Pucci drove Edda to the Swiss border on 9 January 1944 and ensured her escape.
Fashion career
The first clothes designed by Pucci were for the Reed College skiing team. But his designs came to wider attention in 1947, when he was on leave in
Zermatt
Zermatt
Zermatt is a municipality in the district of Visp in the German-speaking section of the canton of Valais in Switzerland. It has a population of about 5,800 inhabitants....
, Switzerland. Skiwear that he had designed for a female friend was photographed by
Toni Frissell
Toni Frissell
Toni Frissell, or Antoinette Frissell Bacon, was an American photographer, known for her fashion photography, World War II photographs, portraits of famous Americans and Europeans, children, and women from all walks of life.-Pre-war career:Antoinette Frissell was born in 1907 in New York City, New...
, a photographer working for
Harper's Bazaar
Harper's Bazaar
Harper's Bazaar is an American fashion magazine, first published in 1867. Harper's Bazaar is published by Hearst and, as a magazine, considers itself to be the style resource for "women who are the first to buy the best, from casual to couture."...
. Frissell's editor asked Pucci to design skiwear for a story on European Winter Fashion, which ran in the winter 1948 issue of the
Bazaar
. Although there had been some experiments with stretch fabrics in Europe before the war, Pucci's sleek designs caused a sensation, and he received several offers from American manufacturers to produce them. Instead he left the Air Force and set up a
haute couture
Haute couture
Haute couture refers to the creation of exclusive custom-fitted clothing. Haute couture is made to order for a specific customer, and it is usually made from high-quality, expensive fabric and sewn with extreme attention to detail and finished by the most experienced and capable seamstresses,...
house in the fashionable resort of Canzone del Mare on the
Isle of Capri
Capri
Capri is an Italian island in the Tyrrhenian Sea off the Sorrentine Peninsula, on the south side of the Gulf of Naples, in the Campania region of Southern Italy...
.
Initially he used his knowledge of stretch fabrics to produce a swimwear line in 1949, but soon moved onto other items such as brightly coloured, boldly patterned silk scarves.
Stanley Marcus
Stanley Marcus
Harold Stanley Marcus was an early president and later chairman of the board of the luxury retailer Neiman Marcus in Dallas, Texas, which his father and aunt had founded in 1907...
of
Neiman Marcus
Neiman Marcus
Neiman Marcus, formerly Neiman-Marcus, is a luxury specialty retail department store operated by the Neiman Marcus Group in the United States. The company is headquartered in the One Marcus Square building in Downtown Dallas, Texas, and competes with other department stores such as Saks Fifth...
encouraged him to use the designs in blouses and then a popular line of wrinkle-free printed silk dresses. Pucci added a boutique in Rome as business thrived, helped by Capri's role as a destination for the international
jet set
Jet set
"Jet set" is a journalistic term that was used to describe an international social group of wealthy people, organizing and participating all around the world in social activities that are unreachable to ordinary people...
. By the early 1950s, Pucci was achieving international recognition, receiving the
Neiman-Marcus Award
in Dallas and the
Burdine's Sunshine Award
in Miami.
Marilyn Monroe
Marilyn Monroe
Marilyn Monroe was an American actress, singer, model and showgirl who became a major sex symbol, starring in a number of commercially successful motion pictures during the 1950s....
was buried in one of his dresses, and his designs were worn by everyone from
Sophia Loren
Sophia Loren
Sophia Loren, OMRI is an Italian actress.In 1962, Loren won the Academy Award for Best Actress for her role in Two Women, along with 21 awards, becoming the first actress to win an Academy Award for a non-English-speaking performance...
to Jackie Kennedy and latter day pop icons such as Madonna in the early 1990s.
In 1959, Pucci decided to create a
lingerie
Lingerie
Lingerie are fashionable and possibly alluring undergarments.Lingerie usually incorporates one or more flexible, stretchy materials like Lycra, nylon , polyester, satin, lace, silk and sheer fabric which are not typically used in more functional, basic cotton undergarments.The term in the French...
line. His atelier in Rome advised him to develop the line abroad, avoiding the difficulties of a decade earlier in matching available fabrics to the patterns of his first swimwear line. As a result, Pucci came to
Chicago
Chicago
Chicago is the largest city in the US state of Illinois. With nearly 2.7 million residents, it is the most populous city in the Midwestern United States and the third most populous in the US, after New York City and Los Angeles...
giving the lingerie contract to
Formfit
Formfit
The Formfit Company was established in 1917 with headquarters in Chicago as a maker of women's "foundation garments" – mainly corsets and girdles. It was one of the largest, if not the largest manufacturers of such products in the world. At their Chicago headquarters they had a building a block...
-Rogers mills. The venture proved to be successful, and Pucci was made vice president in charge of design and merchandising for the company a year later. Also in 1959, Pucci was introduced to Baronessa Cristina Nannini, a Roman
baron
Baron
Baron is a title of nobility. The word baron comes from Old French baron, itself from Old High German and Latin baro meaning " man, warrior"; it merged with cognate Old English beorn meaning "nobleman"...
ess, at his boutique in Capri. Pucci would later marry her, claiming: "I married a Botticelli".
Braniff and NASA
In 1965, New York ad agency Jack Tinker and Associates was hired by
Braniff International Airways
Braniff International Airways
Braniff International Airways was an American airline that operated from 1928 until 1982, primarily in the midwestern and southwestern U.S., South America, Panama, and in its later years also Asia and Europe...
to update their image. The agency's
Mary Wells
Mary Wells Lawrence
Mary Wells Lawrence is a retired American advertising executive. She was the founding president of Wells Rich Greene, an advertising agency known for its creativity and innovative work, and the first woman CEO of a company listed on the New York Stock Exchange.In the late 1940s, Mary Wells...
hired
Alexander Girard
Alexander Girard
Alexander Girard affectionately known as Sandro, was an architect and a textile designer born in New York City to an American mother from Boston and a French-Italian father. He was raised in Florence, Italy...
to remodel the terminals, and Pucci to design new clothes for the hostesses. As the ads put it, it was "The End of the Plain Plane".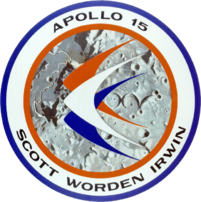 Pucci would end up designing seven complete outfits for Braniff hostesses, pilots and ground crew between 1965 and 1977. A mark of his impact was that by 1968
Barbie
Barbie
Barbie is a fashion doll manufactured by the American toy-company Mattel, Inc. and launched in March 1959. American businesswoman Ruth Handler is credited with the creation of the doll using a German doll called Bild Lilli as her inspiration....
had versions of all of his first four uniforms. These avant-garde creations were designed as individual components to be added or removed as weather dictated. The uniforms included turtlenecks, t-shirts, crop jackets and culottes. Among the more unusual innovations was a "bubble helmet" – a clear plastic hood worn by flight attendants between terminal building and aircraft to protect their hairdos from rain and the blast of jet engines. Pucci incorporated Girard's "BI" logo into some of his prints.
Pucci's influence extended to the Moon. He suggested the three bird motif for the design of the
Apollo 15
Apollo 15
Apollo 15 was the ninth manned mission in the American Apollo space program, the fourth to land on the Moon and the eighth successful manned mission. It was the first of what were termed "J missions", long duration stays on the Moon with a greater focus on science than had been possible on previous...
mission patch, although the crew replaced his blues and greens with a more patriotic red, white and blue...
Political career
In addition to his work in fashion, Pucci contested the
Florence
Province of Florence
The Province of Florence is a province in the Tuscany region of Italy. It has an area of 3,514 sq. km and a population of 933,860 in 44 comuni....
–
Pistoia
Province of Pistoia
The Province of Pistoia is a province in the Tuscany region of Italy. Its capital is the city of Pistoia. It has an area of 965 km², and a total population of 268,503 . There are 22 communes in the province .-External links:...
district for the
Italian Liberal Party
Italian Liberal Party
The Italian Liberal Party was a liberal political party in Italy.-Origins:The origins of liberalism in Italy came from the so-called "Historical Right", a parliamentary group formed by Camillo Benso di Cavour in the Parliament of the Kingdom of Sardinia following the 1848 revolution...
in the
Italian election of April 1963
Italian general election, 1963
The Italian elections of 1963 were held on April 28. The fourth Parliament of republican Italy was selected.It was the first election with a fixed number of MPs to be elected, as decided by the second Constitutional Reform in February 1963...
. He came second on their slate with 2,780 votes behind Vittorio Fossombroni, but the party only won one seat. However he succeeded Fossombroni in the
Italian Chamber of Deputies
Italian Chamber of Deputies
The Italian Chamber of Deputies is the lower house of the Parliament of Italy. It has 630 seats, a plurality of which is controlled presently by liberal-conservative party People of Freedom. Twelve deputies represent Italian citizens outside of Italy. Deputies meet in the Palazzo Montecitorio. A...
in August of that year. He retained his seat in the
1968 election
Italian general election, 1968
The Italian elections of 1968 were held on May 19. The fifth Parliament of republican Italy was selected, while voters were 35,566,681 for the Chamber of Deputies and 33,003,249 for the Italian Senate, with an increment of some 3,000,000 in both elections from 1963.Democrazia Cristiana remained...
, but lost it in the
1972 election
Italian general election, 1972
The Italian elections of 1972 were held on May 7. The sixth Parliament of republican Italy was selected, while voters were 37,049,654 for the Chamber of Deputies and 34,524,108 for the Senate....
, despite being the district's top PLI candidate with 4,231 votes.
Pucci label
After Emilio's death in 1992 his daughter, Laudomia Pucci, continued to design under the Pucci name. The French
Louis Vuitton-Moet-Hennessy Group
LVMH
LVMH Moët Hennessy • Louis Vuitton S.A., better known as LVMH, is a French multinational luxury goods conglomerate headquartered in Paris, Île-de-France, France. The company was formed after the 1987 merger of fashion house Louis Vuitton with Moët Hennessy, a company formed after the 1971 merger...
luxury goods empire acquired 67% of Pucci in 2000. Laudomia became Image Director, while LVMH brought in major designers such as
Christian Lacroix
Christian Lacroix
Christian Marie Marc Lacroix is a French fashion designer. The name may also refer to the company he founded.-Early life:Lacroix was born in Arles, Bouches-du-Rhône in southern France. At a young age he began sketching historical costumes and fashions. Lacroix graduated from high school in 1969...
(creative director 2002-5), and in October 2005,
Matthew Williamson
Matthew Williamson
Matthew Williamson is an English fashion designer. His collections often have an Indian influence, perhaps related to the time Williamson spent working in India for the clothing store Monsoon...
and Peter Dundas from 2009. Other designers who have worked for the label include Stephan Janson and Julio Espada.
Emilio Pucci clothes and accessories are sold through Emilio Pucci and
Rossignol
Skis Rossignol
Skis Rossignol S.A., or simply Rossignol, is a French manufacturer of alpine, snowboard, and Nordic equipment, as well as related outerwear and accessories, located in Isère, France. Rossignol was one of the first companies to produce plastic skis. The company also owns the brand Dynastar as well...
boutiques worldwide and in high-end department stores, mostly feature the designer's original brightly coloured, often swirly, prints or new designs in his original distinct style. The fashion house produces ready-to-wear clothes and accessories for women, in addition to a small range of men's accessories. In the past, the house has produced a more comprehensive range of men's wear, including a line in partnership with
Ermenegildo Zegna
Ermenegildo Zegna
Ermenegildo Zegna is a leading Italian fashion house, specialing in men's clothing. Founded in 1910, it is now managed by the fourth generation of the Zegna family and remains in family ownership. As well as producing suits for its own labels, it manufactures suits for labels such as Gucci, Yves...
, which included men's jackets lined with Pucci printed fabric, especially for American department store
Saks Fifth Avenue
Saks Fifth Avenue
Saks Fifth Avenue is a luxury American specialty store owned and operated by Saks Fifth Avenue Enterprises , a subsidiary of Saks Incorporated. It competes in the high-end specialty store market in the Upper East Side of Manhattan, i.e. 'the 3 B's' Bergdorf, Barneys, Bloomingdale's and Lord & Taylor...
.
A limited-edition Pucci carrying case for the
PlayStation Portable
PlayStation Portable
The is a handheld game console manufactured and marketed by Sony Corporation Development of the console was announced during E3 2003, and it was unveiled on , 2004, at a Sony press conference before E3 2004...
handheld gaming system was marketed by Sony as a high-end accessory on their
PlayStation Signature
line.
Pucci boutiques in the U.S. are located in New York City,
Las Vegas
Las Vegas, Nevada
Las Vegas is the most populous city in the U.S. state of Nevada and is also the county seat of Clark County, Nevada. Las Vegas is an internationally renowned major resort city for gambling, shopping, and fine dining. The city bills itself as The Entertainment Capital of the World, and is famous...
, Bal Harbour,
Palm Beach
Worth Avenue
Worth Avenue, sometimes referred to as the Rodeo Drive of Florida, is a famous upscale shopping district in Palm Beach, Florida, in the United States. The street stretches four blocks from Lake Worth to the Atlantic Ocean. The street first became fashionable after the construction in 1918 of the...
, Beverly Hills,
Boston
Boston
Boston is the capital of and largest city in Massachusetts, and is one of the oldest cities in the United States. The largest city in New England, Boston is regarded as the unofficial "Capital of New England" for its economic and cultural impact on the entire New England region. The city proper had...
,
South Coast Plaza
South Coast Plaza
South Coast Plaza is an upscale-luxury shopping center in Costa Mesa, California, USA, in Orange County. The largest mall in California, its sales of over 1.5 billion are highest in the United States...
,
East Hampton
East Hampton (village), New York
The Village of East Hampton is a village in Town of East Hampton, New York. It is located in Suffolk County, on the South Fork of eastern Long Island...
, New York and coming soon to Dallas.
External links