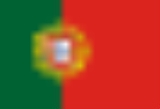 Ditadura Nacional
The
Ditadura Nacional
(ditɐˈðuɾɐ nɐsiuˈnaɫ,
National Dictatorship
) was the name of the
Portuguese
Portugal
Portugal , officially the Portuguese Republic is a country situated in southwestern Europe on the Iberian Peninsula. Portugal is the westernmost country of Europe, and is bordered by the Atlantic Ocean to the West and South and by Spain to the North and East. The Atlantic archipelagos of the...
regime initiated by the election of President Óscar Carmona in 1928 (following all of the turbulence derived from the
28th May 1926 coup d'état
28th May 1926 coup d'état
The 28 May 1926 coup d'état, sometimes called 28 May Revolution or, during the period of Estado Novo , National Revolution , was a military action that put an end to the unstable Portuguese First Republic and initiated the Ditadura Nacional , later, renamed the Estado Novo, an authoritarian...
) that lasted until the adoption of the new constitution in 1933, when the régime changed its name to
Estado Novo
(New State). It is considered that the
Ditadura Nacional
, jointly with the
Estado Novo
forms the historical period of the Portuguese Second Republic.
Timeline 1926–1933