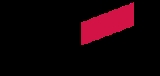 Cooper Industries
Cooper Industries
is a former
US-based
United States
The United States of America is a federal constitutional republic comprising fifty states and a federal district...
company that in 2009 switched its incorporation office from Bermuda to Ireland, maintaining its chief operational offices in
Houston, Texas
Houston, Texas
Houston is the fourth-largest city in the United States, and the largest city in the state of Texas. According to the 2010 U.S. Census, the city had a population of 2.1 million people within an area of . Houston is the seat of Harris County and the economic center of , which is the ...
. It produces
transformer
Transformer
A transformer is a device that transfers electrical energy from one circuit to another through inductively coupled conductors—the transformer's coils. A varying current in the first or primary winding creates a varying magnetic flux in the transformer's core and thus a varying magnetic field...
s,
tool
Tool
A tool is a device that can be used to produce an item or achieve a task, but that is not consumed in the process. Informally the word is also used to describe a procedure or process with a specific purpose. Tools that are used in particular fields or activities may have different designations such...
s and
electrical equipment
Electrical equipment
Electrical equipment includes any machine powered by electricity. They usually consists of an enclosure, a variety of electrical components, and often a power switch...
, employing 29,000 staff around the world. Revenue in 2007 was US$5.9 billion dollars. It is one of the oldest large companies originating in the
United States
United States
The United States of America is a federal constitutional republic comprising fifty states and a federal district...
, having been founded in 1833.
History
Originally the company had been a foundry powered by a horse, but bought its first steam engine in 1842 and was soon making its own engines. Incorporated in
Ohio
Ohio
Ohio is a Midwestern state in the United States. The 34th largest state by area in the U.S.,it is the 7th‑most populous with over 11.5 million residents, containing several major American cities and seven metropolitan areas with populations of 500,000 or more.The state's capital is Columbus...
as The C. & G. Cooper Company in 1895, it obtained a new charter in Ohio in 1919 that lasted until reincorporation in
Bermuda
Bermuda
Bermuda is a British overseas territory in the North Atlantic Ocean. Located off the east coast of the United States, its nearest landmass is Cape Hatteras, North Carolina, about to the west-northwest. It is about south of Halifax, Nova Scotia, Canada, and northeast of Miami, Florida...
for tax reasons in 2002. The company was reincorporated in Ireland in 2009.
A leading producer of Corliss steam engines in the 19th century, it switched in the early 20th century to making compressors, and became the Cooper-Bessemer Corporation in a 1929 merger. Continuing diversification led to the name Cooper Industries being adopted in 1965.
In 1967 the company entered the hand-tool business by acquiring
Lufkin Rule
Lufkin (brand)
Lufkin is a brand featuring primarily measurement tools such as calipers, gauges, micrometers, and measuring tapes. Lufkin is currently a brand of Cooper Industries.-History:...
, a maker of measuring instruments, and subsequently added a large number of other hand-tool businesses. In the 1970s it entered aircraft maintenance, but subsequently sold off Cooper Airmotive. In 1979 it bought Gardner-Denver Company, extending its interests in the energy industry.
Acquisition of Crouse-Hinds Company in 1980 and McGraw-Edison in 1985, as well as the buyout of Westinghouse's lighting division in 1982, made electrical products the largest part of the company, which has remained the case ever since. McGraw-Edison had been the legal successor to the old
Studebaker
Studebaker
Studebaker Corporation was a United States wagon and automobile manufacturer based in South Bend, Indiana. Founded in 1852 and incorporated in 1868 under the name of the Studebaker Brothers Manufacturing Company, the company was originally a producer of wagons for farmers, miners, and the...
and
Packard
Packard
Packard was an American luxury-type automobile marque built by the Packard Motor Car Company of Detroit, Michigan, and later by the Studebaker-Packard Corporation of South Bend, Indiana...
auto companies and had some auto parts operations, and Cooper made additional acquisitions in that area including Moog Automotive and Champion Spark Plug, but ultimately sold its automotive operations to
Federal-Mogul
Federal-Mogul
Federal-Mogul Corporation is a global automotive supplier based in Southfield, Michigan, USA. It is one of the leading engine-parts suppliers in the United States, including engine bearings, pistons, piston pins, piston rings, cylinder liners, valve seats and guides, transmission products and...
.
In the 1990s first Gardner-Denver was spun off and then the entire remaining Petroleum & Industrial Equipment segment was separated out as Cooper Cameron Corporation, including all remaining product lines from the company's first 134 years and more recent acquisitions in that area such as Cameron Iron Works. Cooper Cameron subsequently sold the Mount Vernon operations to
Rolls-Royce plc
Rolls-Royce plc
Rolls-Royce Group plc is a global power systems company headquartered in the City of Westminster, London, United Kingdom. It is the world's second-largest maker of aircraft engines , and also has major businesses in the marine propulsion and energy sectors. Through its defence-related activities...
, whose chairman remained a director of Cooper Industries.
On 8 September 2009, Cooper Industries was removed from the S&P 500 index due to the relocation of its headquarters to Ireland. On 10 November 2010, Cooper Industries plc announced its acquisition of Mount Engineering plc, a UK-based manufacturer of specialty threaded adaptors and reducers for harsh and hazardous environments, and Apex Lighting Controls Ltd, a private manufacturer of Energy Management lighting controls, also based in the UK.
Cooper Lighting
A provider of interior and exterior lighting fixtures and related products to worldwide commercial, industrial, retail, institutional, residential and utility markets.
Cooper B-line
A manufacturer of support systems and enclosures for the electrical, mechanical and telecommunications industries.
Cooper Bussmann
Manufacturer of a wide variety of North American and European-styled
fuse
Fuse (electrical)
In electronics and electrical engineering, a fuse is a type of low resistance resistor that acts as a sacrificial device to provide overcurrent protection, of either the load or source circuit...
s for the electrical, electronics and transportation industries, plus inductors and transformers for electronic applications. The company also offers engineering, training and testing services.
Bussmann was founded in 1914 by brothers Al, Frank, Joe, Harry and Lee Bussmann in St. Louis,
Missouri
Missouri
Missouri is a US state located in the Midwestern United States, bordered by Iowa, Illinois, Kentucky, Tennessee, Arkansas, Oklahoma, Kansas and Nebraska. With a 2010 population of 5,988,927, Missouri is the 18th most populous state in the nation and the fifth most populous in the Midwest. It...
. In 1929 it was acquired by Max McGraw (later McGraw Edison). In 1979 the headquarters and plant were moved to the current location in Ellisville, Missouri, a St. Louis suburb. McGraw Edison was acquired by Cooper Industries, Inc. in 1985. In 1993, Cooper Bussmann opened the Paul Gubany Center for High Power Technology.
Cooper Wiring Devices
Supplier of product brands including Arrow Hart and CORE Lighting Controls to residential, commercial and industrial markets.
Cooper Power Systems
Manufacturer of medium- and high-voltage electrical equipment, components and systems. Headquartered in
Waukesha, Wisconsin
Waukesha, Wisconsin
Waukesha is a city in and the county seat of Waukesha County, Wisconsin, in the Upper Midwest region of the United States. The population was 70,718 at the 2010 census, making it the largest community in the county and 7th largest in the state. The city is located adjacent to the Town of Waukesha...
, the company also provides software, communications and integration products.
The division's products include
transformer
Transformer
A transformer is a device that transfers electrical energy from one circuit to another through inductively coupled conductors—the transformer's coils. A varying current in the first or primary winding creates a varying magnetic flux in the transformer's core and thus a varying magnetic field...
s, transformer components and fluids,
capacitor
Capacitor
A capacitor is a passive two-terminal electrical component used to store energy in an electric field. The forms of practical capacitors vary widely, but all contain at least two electrical conductors separated by a dielectric ; for example, one common construction consists of metal foils separated...
s,
voltage regulator
Voltage regulator
A voltage regulator is an electrical regulator designed to automatically maintain a constant voltage level. A voltage regulator may be a simple "feed-forward" design or may include negative feedback control loops. It may use an electromechanical mechanism, or electronic components...
s, reclosers and sectionalizers;
distribution
Electrical distribution industry
The electrical distribution industry encompasses the wholesale and retail sales of electrical equipment and products for electricity distribution...
switchgear and automation equipment, electrical transmission, distribution, and industrial
power system
Electric power system
An electric power system is a network of electrical components used to supply, transmit and use electric power. An example of an electric power system is the network that supplies a region's homes and industry with power - for sizable regions, this power system is known as the grid and can be...
analysis software; other components and protective equipment.
Cooper Crouse-Hinds
Headquartered in
Syracuse, New York
Syracuse, New York
Syracuse is a city in and the county seat of Onondaga County, New York, United States, the largest U.S. city with the name "Syracuse", and the fifth most populous city in the state. At the 2010 census, the city population was 145,170, and its metropolitan area had a population of 742,603...
this subsidiary markets over 100,000 electrical products worldwide. It originated in New York in 1897 and has been a division of Cooper Industries since 1981.
Cooper Controls
Global manufacturer of lighting controls with offices in USA, UK, China, and UAE. Product brands include Greengate, iLight, iLumin, Light Factory, Lightprocessor, Zero88. Since 2009, the Greengate division specialises in the US lighting controls market. The line was born from a merger and buyout of Novitas (est. 1986) and PCI Lighting Controls (est. 1982). Novitas is credited with inventing and patenting the technology that created the first-ever automatic toggle switch (what would become known as an occupancy sensor). PCI had been a leading supplier of low-voltage lighting control panels.
Apex Tool Group—joint venture
Apex Tool Group was formed in July 2010 as a joint venture of two manufacturers, Danaher Tool Group and Cooper Tools. The two businesses offer industrial, commercial, and do-it-yourself customers a selection of over 30 leading brands, including Crescent, GearWrench, Armstrong, and Weller.
Cooper Industries CEOs
Charles Cooper 1833-1895 (subsequently chairman to his death in 1901)
Frank L. Fairchild 1895-1912
Charles Gray Cooper 1912-1919 (chairman to 1923)
Desault B. Kirk 1919-1920
Beatty B. Williams 1920-1940 and 1941-1943 (chairman to 1956)
Charles B. Jahnke 1940-1941
Gordon Lefebvre 1943-1955
Lawrence F. Williams 1955-1957 (chairman to 1959)
Eugene L. Miller 1957-1975 (chairman to 1983)
Robert Cizik 1975-1995 (chairman to 1996)
H. John Riley Jr. 1995-2005 (chairman to 2006)
Kirk S. Hachigian 2005–present
External links
http://www.weller.eu
http://www.cooperinterconnect.com
http://www.cyme.com
http://www.ekasystems.com