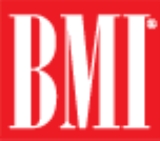 Broadcast Music Incorporated
Broadcast Music, Inc.
is one of three United States performing rights organizations, along with ASCAP and
SESAC
SESAC
SESAC, originally the Society of European Stage Authors & Composers, is the smallest of the three performance rights organizations in the United States. SESAC was founded in 1930, making it the second-oldest performing rights organization in the U.S. SESAC is also the fastest-growing PRO in the...
. It collects
license
License
The verb license or grant licence means to give permission. The noun license or licence refers to that permission as well as to the document recording that permission.A license may be granted by a party to another party as an element of an agreement...
fees on behalf of songwriters,
composer
Composer
A composer is a person who creates music, either by musical notation or oral tradition, for interpretation and performance, or through direct manipulation of sonic material through electronic media...
s, and music publishers and distributes them as
royalties
Royalties
Royalties are usage-based payments made by one party to another for the right to ongoing use of an asset, sometimes an intellectual property...
to those members whose works have been performed. In 2009, BMI collected over $905 million in licensing fees and distributed $788 million in royalties.
BMI songwriters create all forms of music in all genres. BMI represents artists such as
Mariah Carey
Mariah Carey
Mariah Carey is an American singer-songwriter, record producer, and actress. She made her recording debut with the release of her eponymous studio album in 1990, under the guidance of Columbia Records executive Tommy Mottola, whom she later married in 1993...
,
Lady Gaga
Lady GaGa
Stefani Joanne Angelina Germanotta , better known by her stage name Lady Gaga, is an American singer and songwriter. Born and raised in New York City, she primarily studied at the Convent of the Sacred Heart and briefly attended New York University's Tisch School of the Arts before withdrawing to...
,
Taylor Swift
Taylor Swift
Taylor Alison Swift is an American country pop singer-songwriter, musician and actress.In 2006, she released her debut single "Tim McGraw", then her self-titled debut album, which was subsequently certified multi-platinum by the Recording Industry Association of America...
,
Eminem
Eminem
Marshall Bruce Mathers III , better known by his stage name Eminem or his alter ego Slim Shady, is an American rapper, record producer, songwriter and actor. Eminem's popularity brought his group project, D12, to mainstream recognition...
,
Rihanna
Rihanna
Robyn Rihanna Fenty , better known as simply Rihanna, is a Barbadian recording artist. Born in Saint Michael, Barbados, Rihanna moved to the United States at the age of 16 to pursue a recording career under the guidance of record producer Evan Rogers...
and
Shakira
Shakira
Shakira Isabel Mebarak Ripoll , known professionally as Shakira , is a Colombian singer who emerged in the music scene of Colombia and Latin America in the early 1990s...
; bands including
Maroon 5
Maroon 5
Maroon 5 is an American pop rock band from Los Angeles, California. While they were in high school, lead vocalist and rhythm guitarist Adam Levine, keyboardist Jesse Carmichael, bass guitarist Mickey Madden, and drummer Ryan Dusick formed a garage band called Kara's Flowers and released one album...
,
Evanescence
Evanescence
Evanescence is an American rock band founded in Little Rock, Arkansas in 1995 by singer/pianist Amy Lee and guitarist Ben Moody. After recording private albums, the band released their first full-length album, Fallen, on Wind-up Records in 2003. Fallen sold more than 17 million copies worldwide...
,
Nickelback
Nickelback
Nickelback is a Canadian rock band from Hanna, Alberta. Since 1995 the band has included guitarist and lead vocalist Chad Kroeger, guitarist and back-up vocalist Ryan Peake and bassist Mike Kroeger.. The band's current drummer and percussionist is Daniel Adair who has been with the band since 2005....
,
Linkin Park
Linkin Park
Linkin Park is an American rock band from Agoura Hills, California. Formed in 1996, the band rose to international fame with their debut album, Hybrid Theory, which was certified Diamond by the RIAA in 2005 and multi-platinum in several other countries...
and
Lady Antebellum
Lady Antebellum
Lady Antebellum is an American country pop music group formed in Nashville, Tennessee in 2006. The trio is composed of Charles Kelley , Dave Haywood and Hillary Scott .The group made its debut in 2007 as guest vocalists on Jim Brickman's single "Never Alone", before signing to Capitol...
; legends such as
Sam Cooke
Sam Cooke
Samuel Cook, , better known under the stage name Sam Cooke, was an American gospel, R&B, soul, and pop singer, songwriter, and entrepreneur. He is considered to be one of the pioneers and founders of soul music. He is commonly known as the King of Soul for his distinctive vocal abilities and...
,
Willie Nelson
Willie Nelson
Willie Hugh Nelson is an American country music singer-songwriter, as well as an author, poet, actor, and activist. The critical success of the album Shotgun Willie , combined with the critical and commercial success of Red Headed Stranger and Stardust , made Nelson one of the most recognized...
,
Fats Domino
Fats Domino
Antoine Dominique "Fats" Domino, Jr. is an American R&B and rock and roll pianist and singer-songwriter. He was born and raised in New Orleans, Louisiana, and Creole was his first language....
and
Dolly Parton
Dolly Parton
Dolly Rebecca Parton is an American singer-songwriter, author, multi-instrumentalist, actress and philanthropist, best known for her work in country music. Dolly Parton has appeared in movies like 9 to 5, The Best Little Whorehouse in Texas, Steel Magnolias and Straight Talk...
; as well as composers such as
Harry Gregson-Williams
Harry Gregson-Williams
Harry Gregson-Williams is a prolific British composer, orchestrator, conductor, and music producer. He is best known for his film scores, of which he has composed over sixty using electronic music and orchestral pieces...
,
John Williams
John Williams
John Towner Williams is an American composer, conductor, and pianist. In a career spanning almost six decades, he has composed some of the most recognizable film scores in the history of motion pictures, including the Star Wars saga, Jaws, Superman, the Indiana Jones films, E.T...
and
Danny Elfman
Danny Elfman
Daniel Robert "Danny" Elfman is an American composer, best known for scoring music for television and film. Up until 1995, he was the lead singer and songwriter in the rock band Oingo Boingo, a group he formed in 1976...
and musical songwriters Richard & Robert Sherman.
History
In the 1930s as radio was coming into prominence as a source of musical entertainment that threatened to weaken record sales and opportunities for "live" acts. The Great Depression was already draining artist revenues from recordings and live performances. ASCAP, the pre-eminent royalty/licensing agency for more than two decades, required radio stations to subscribe to "blanket" licenses which gave ASCAP a fixed percentage of each station's revenue, regardless of how much music the station played from ASCAP's repertoire. When in 1939 ASCAP announced a substantial increase in the revenue share it was asking, BMI was founded by the
National Association of Broadcasters
National Association of Broadcasters
The National Association of Broadcasters is a trade association, workers union, and lobby group representing the interests of for-profit, over-the-air radio and television broadcasters in the United States...
to provide a lower-cost alternative. As such, BMI was competition in the field of performing rights, providing an alternative source of licensing for all music users.
The vast majority of U.S. radio stations and all three radio networks refused to renew their ASCAP licenses for 1941, choosing to forgo playing ASCAP music entirely and relying on the BMI repertoire. BMI and the
Department of Justice
United States Department of Justice
The United States Department of Justice , is the United States federal executive department responsible for the enforcement of the law and administration of justice, equivalent to the justice or interior ministries of other countries.The Department is led by the Attorney General, who is nominated...
entered into a consent decree in February, 1941, requiring certain changes to BMI's business model, including giving licensees the option of paying only for the music they actually use instead of buying a blanket license. The U.S. District Court in Milwaukee was chosen by the Justice Department to supervise the decree for both BMI and ASCAP.
Competing against the strongly established ASCAP, BMI sought out artists that ASCAP tended to overlook or ignore. BMI also purchased the rights to numerous catalogs held by independent publishers or whose ASCAP contracts were about to expire. To attract newer writers, BMI proposed to compensate songwriters and publishers on the basis of a fixed fee per performance, as opposed to ASCAP's two-tier system which discriminated against less-established songwriters. Thus, despite its original motivation regarding radio station royalties and its focus on radio station revenues vs artist revenues, BMI became the first performing rights organization in the United States to represent songwriters of
blues
Blues
Blues is the name given to both a musical form and a music genre that originated in African-American communities of primarily the "Deep South" of the United States at the end of the 19th century from spirituals, work songs, field hollers, shouts and chants, and rhymed simple narrative ballads...
,
jazz
Jazz
Jazz is a musical style that originated at the beginning of the 20th century in African American communities in the Southern United States. It was born out of a mix of African and European music traditions. From its early development until the present, jazz has incorporated music from 19th and 20th...
,
rhythm and blues
Rhythm and blues
Rhythm and blues, often abbreviated to R&B, is a genre of popular African American music that originated in the 1940s. The term was originally used by record companies to describe recordings marketed predominantly to urban African Americans, at a time when "urbane, rocking, jazz based music with a...
,
gospel
Gospel music
Gospel music is music that is written to express either personal, spiritual or a communal belief regarding Christian life, as well as to give a Christian alternative to mainstream secular music....
(black genres, performers, and writers that ASCAP did not want to represent),
country
Country music
Country music is a popular American musical style that began in the rural Southern United States in the 1920s. It takes its roots from Western cowboy and folk music...
,
folk
Traditional music
Traditional music is the term increasingly used for folk music that is not contemporary folk music. More on this is at the terminology section of the World music article...
,
Latin
Latin American music
Latin American music, found within Central and South America, is a series of musical styles and genres that mixes influences from Spanish, African and indigenous sources, that has recently become very famous in the US.-Argentina:...
, and—ultimately—
rock and roll
Rock and roll
Rock and roll is a genre of popular music that originated and evolved in the United States during the late 1940s and early 1950s, primarily from a combination of African American blues, country, jazz, and gospel music...
. During the 1940s and 1950s, BMI was the primary licensing organization for Country artists and R&B artists, while ASCAP centered on more established Pop artists. Also during this time, BMI expanded its repertoire of
classical music
Classical music
Classical music is the art music produced in, or rooted in, the traditions of Western liturgical and secular music, encompassing a broad period from roughly the 11th century to present times...
, and now represents the majority of the members of the prestigious American Academy of Arts and Letters and the winners of 30
Pulitzer Prizes for Music
Pulitzer Prize for Music
The Pulitzer Prize for Music was first awarded in 1943. Joseph Pulitzer did not call for such a prize in his will, but had arranged for a music scholarship to be awarded each year...
.
Business
A non-profit-making corporation, BMI issues licenses to users of music, including:
Television and radio stations and networks
New media, including the Internet and mobile technologies such as podcast

Podcast

A podcast is a series of digital media files that are released episodically and often downloaded through web syndication...


s, ringtones, and ringbacks

Ringback tone

A ringback tone is an audible indication that is heard on the telephone line by the caller while the phone they are calling is being rung. It is normally a repeated tone, designed to assure the calling party that the called party's line is ringing, although the ring-back tone may be out of sync...



Satellite audio services, such as XM and Sirius

Sirius Satellite Radio

Sirius Satellite Radio is a satellite radio service operating in North America, owned by Sirius XM Radio.Headquartered in New York City, with smaller studios in Los Angeles and Memphis, Sirius was officially launched on July 1, 2002 and currently provides 69 streams of music and 65 streams of...



Nightclubs, discos, hotels, bars, and restaurants
Symphony orchestras, concert bands, and classical chamber music

Chamber music

Chamber music is a form of classical music, written for a small group of instruments which traditionally could be accommodated in a palace chamber. Most broadly, it includes any art music that is performed by a small number of performers with one performer to a part...


ensembles
Digital jukebox

Jukebox

A jukebox is a partially automated music-playing device, usually a coin-operated machine, that will play a patron's selection from self-contained media...


es
Live concerts
BMI tracks public performances for 6.5 million works, and collects and distributes licensing revenues for those performances as royalties to over 400,000 songwriters, composers, and music publishers it represents, and thousands of creators around the world who have chosen BMI for representation in the U.S. BMI has offices in Atlanta, London, Los Angeles, Miami, Nashville, New York, Puerto Rico
BMI annually hosts award shows that honor the songwriters, composers and music publishers of the year's most-performed songs in the BMI catalogue. BMI Award shows include the BMI Latin Awards, BMI Pop Awards, BMI Film/TV Awards, BMI Urban Awards, BMI London Awards, BMI Country Awards, BMI Christian Awards, and the BMI Trailblazers of Gospel Music Luncheon.
Further reading
Choquette, Frederic, "The Returned Value of PROs", Music Business Journal, Berklee College of Music

Berklee College of Music

Berklee College of Music, located in Boston, Massachusetts, is the largest independent college of contemporary music in the world. Known primarily as a school for jazz, rock and popular music, it also offers college-level courses in a wide range of contemporary and historic styles, including hip...


, May 2011
External links