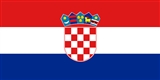 Croatia
Topics
Croatia
Timeline

Timeline
879 Pope John VIII gives blessings to duke Branimir and to Croatian people, considered to be international recognition of the Croatian state.
927 Battle of the Bosnian Highlands: the Croatian army, led by King Tomislav, defeats the Bulgarian Army.
1671 Petar Zrinski, the Croatian Ban from the Zrinski family, is executed.
1848 Battle of Pákozd: Hungarian forces defeat Croats at Pákozd; the first battle of the Hungarian Revolution of 1848.
1941 World War II: The Ustashe, a Croatian far-right organization is put in charge of the Independent State of Croatia by the Axis Powers after the Axis Operation 25 invasion. Rommel attacks Tobruk.
1945 World War II: Sarajevo is liberated from the German and Croatian Nazis by the Yugoslav Partisans.
1945 Osijek, Croatia, is liberated from fascist occupation.
1946 Yugoslavia's new constitution, modeling the Soviet Union, establishes six constituent republics (Bosnia and Herzegovina, Croatia, Macedonia, Montenegro, Serbia and Slovenia).
1987 Croat Frank Vitkovic shoots and kills eight people at the offices of the Australia Post in Melbourne, before being killed himself.
1991 Croatians vote for independence in a referendum.
1991 Croatia and Slovenia declare their independence from Yugoslavia.
1991 The Battle of Vukovar has begun. An 87-day siege of a Croatian city by the Yugoslav People's Army (JNA), supported by various Serbian paramilitary forces, between August-November 1991 during the Croatian War of Independence.
1991 Croatia votes to sever constitutional relations with Yugoslavia, making the country fully independent
1991 After the siege of Vukovar, the Croatian city of Vukovar capitulates to the besieging Yugoslav People's Army and allied Serb paramilitary forces.
1991 In Croatia, forces of the Yugoslav People's Army bombard Dubrovnik after laying siege to the city since May.
1992 The international community recognizes the independence of Slovenia and Croatia from the Socialist Federal Republic of Yugoslavia.
1992 Bosnia and Herzegovina, Croatia and Slovenia join the United Nations.
1994 Bosnia's Bosniaks and Croats sign an agreement to form a federation in a loose economic union with Croatia.
1995 Croatian forces launch Operation Flash during the Croatian War of Independence.
1995 Operation Storm begins in Croatia.
1995 The city of Knin, a significant Serb stronghold, is captured by Croatian forces during Operation Storm. The date is celebrated in Croatia as Victory Day.
1996 A United States Air Force airplane carrying United States Secretary of Commerce Ron Brown crashes in Croatia, killing all 35 on board.
2009 Croatia and Albania join NATO
2009 Croatian Prime Minister Ivo Sanader resigns giving no specific reason. Jadranka Kosor is announced as the next Prime Minister, the first woman ever to hold the post.