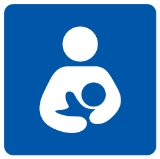 Optimism
Topics
Optimism
Quotations

Quotations
Optimism
, the opposite of
pessimism
, exemplifies a
lifeview
where one looks upon the world as a
positive
place. Optimists generally believe that people and events are inherently
good
. They have a so-called "positive" outlook on
life
, believing that things will work out in the end.
Sourced
Be optimistic. Always put on clean underwear if you're going on a date.
The optimist proclaims that we live in the best of all possible worlds; and the pessimist fears this is true.
For myself I am an optimist — it does not seem to be much use being anything else.
Jerry boy, why do you have to paint everything so black? Suppose you got hit by a truck. Suppose the stock market crashes. Suppose Mary Pickford divorces Douglas Fairbanks. Suppose the Dodgers leave Brooklyn!
Always look on the bright side of life.

Eric Idle. Song written by Eric Idle for the film, Monty Python's Life of Brian (1979)
Two men look out through the same bars:
One sees the mud, and one the stars.

Frederick Langbridge (1849–1923), A Cluster of Quiet Thoughts
Despite the cautions just raised, there is abundant reason to believe that optimism – big, little, and in between – is useful to a person because positive expectations can be self-fulfilling.

Christopher Peterson, American Psychologist, ISSN 0003-066X, January 2000, p. 51
"Optimist" is a word which here refers to a person...who thinks pleasant thoughts about nearly everything. For instance, if an optimist had his left arm chewed off by an alligator, he might say, in a pleasant and hopeful voice, "Well, this isn't too bad. I don't have my arm anymore, but at least nobody will ever ask me if I am right-handed or left-handed", but most of us would say something more along the lines of "Aaaaah! My arm! My arm!"
This is a pleasant surprise, Archie. I would not have believed it. That of course is the advantage of being a pessimist; a pessimist gets nothing but pleasant surprises, an optimist nothing but unpleasant.
The basis of optimism is sheer terror.
My deepest impulses are optimistic; an attitude that seems to me as spiritually necessary and proper as it is intellectually suspect.

Ellen Willis, "Tom Wolfe's Failed Optimism" (1977), Beginning To See the Light: Pieces of a Decade (1981)
The Doctor: Where's your joy in life? Where's your optimism?
Romana: It opted out.
K9: Optimism: belief that everything will work out well. Irrational, bordering on insane.