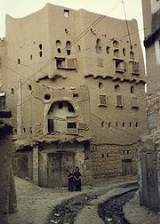 Mud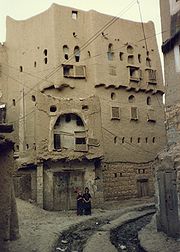 Mud
is a mixture of water and some combination of
soil
Soil
Soil is a natural body consisting of layers of mineral constituents of variable thicknesses, which differ from the parent materials in their morphological, physical, chemical, and mineralogical characteristics...
,
silt
Silt
Silt is granular material of a size somewhere between sand and clay whose mineral origin is quartz and feldspar. Silt may occur as a soil or as suspended sediment in a surface water body...
, and
clay
Clay
Clay is a general term including many combinations of one or more clay minerals with traces of metal oxides and organic matter. Geologic clay deposits are mostly composed of phyllosilicate minerals containing variable amounts of water trapped in the mineral structure.- Formation :Clay minerals...
. Ancient mud deposits harden over geological time to form sedimentary rock such as
shale
Shale
Shale is a fine-grained, clastic sedimentary rock composed of mud that is a mix of flakes of clay minerals and tiny fragments of other minerals, especially quartz and calcite. The ratio of clay to other minerals is variable. Shale is characterized by breaks along thin laminae or parallel layering...
or
mudstone
Mudstone
Mudstone is a fine grained sedimentary rock whose original constituents were clays or muds. Grain size is up to 0.0625 mm with individual grains too small to be distinguished without a microscope. With increased pressure over time the platey clay minerals may become aligned, with the...
(generally called lutites). When geological deposits of mud are formed in estuaries the resultant layers are termed
bay mud

Bay mud

Bay mud consists of thick deposits of soft, unconsolidated silty clay, which is saturated with water; these soil layers are situated at the bottom of certain estuaries, which are normally in temperate regions that have experienced cyclical glacial cycles...


s
. Mud is closely related to
slurry
Slurry
A slurry is, in general, a thick suspension of solids in a liquid.-Examples of slurries:Examples of slurries include:* Lahars* A mixture of water and cement to form concrete* A mixture of water, gelling agent, and oxidizers used as an explosive...
and
sediment
Sediment
Sediment is naturally occurring material that is broken down by processes of weathering and erosion, and is subsequently transported by the action of fluids such as wind, water, or ice, and/or by the force of gravity acting on the particle itself....
.
Mud, in the
construction
Construction
In the fields of architecture and civil engineering, construction is a process that consists of the building or assembling of infrastructure. Far from being a single activity, large scale construction is a feat of human multitasking...
industry, refers to a fluid material used to coat or adhere together items that dries hard such as
plaster
Plaster
Plaster is a building material used for coating walls and ceilings. Plaster starts as a dry powder similar to mortar or cement and like those materials it is mixed with water to form a paste which liberates heat and then hardens. Unlike mortar and cement, plaster remains quite soft after setting,...
,
stucco
Stucco
Stucco or render is a material made of an aggregate, a binder, and water. Stucco is applied wet and hardens to a very dense solid. It is used as decorative coating for walls and ceilings and as a sculptural and artistic material in architecture...
,
concrete
Concrete
Concrete is a composite construction material, composed of cement and other cementitious materials such as fly ash and slag cement, aggregate , water and chemical admixtures.The word concrete comes from the Latin word...
or other similar substances.
Mud that is mostly clay, or a mixture of clay and sand may be used for ceramics, of which one form is the common fired
brick
Brick
A brick is a block of ceramic material used in masonry construction, usually laid using various kinds of mortar. It has been regarded as one of the longest lasting and strongest building materials used throughout history.-History:...
, or dried with the inclusion of straw reinforcing to form an unfired
adobe
Adobe
Adobe is a natural building material made from sand, clay, water, and some kind of fibrous or organic material , which the builders shape into bricks using frames and dry in the sun. Adobe buildings are similar to cob and mudbrick buildings. Adobe structures are extremely durable, and account for...
brick. Adobe walls are frequently finished with a
mud plaster
, seen at right. Such buildings must be protected from groundwater, usually by building upon a masonry, fired brick, rock or rubble foundation, and also from wind-driven rain in damp climates, usually by deep roof overhangs. In extremely dry climates a well drained flat roof may be protected with a well-prepared and properly maintained dried mud coating, viable as the mud will expand when moistened and so become more water resistant.
In ceramics, the making of liquid mud (called slip) is a stage in the process of refinement of the materials, since larger particles will settle from the liquid.
Mud is similar to
muck
Muck (soil)
Muck is a soil made up primarily of humus from drained swampland. It is known as black soil in The Fens of eastern England, where it was originally mainly fen and bog. It is used there, as in the United States, for growing specialty crops such as onions, carrots, celery, and potatoes...
, but lacking significant quantities of
humus
, and often containing higher proportions of
sand
Sand
Sand is a naturally occurring granular material composed of finely divided rock and mineral particles.The composition of sand is highly variable, depending on the local rock sources and conditions, but the most common constituent of sand in inland continental settings and non-tropical coastal...
.
As habitat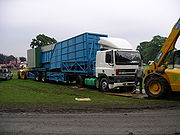 Mud can provide a home for numerous types of animals, including varieties of
worm
Worm
The term worm refers to an obsolete taxon used by Carolus Linnaeus and Jean-Baptiste Lamarck for all non-arthropod invertebrate animals, and stems from the Old English word wyrm. Currently it is used to describe many different distantly-related animals that typically have a long cylindrical...
s,
frog
Frog
Frogs are amphibians in the order Anura , formerly referred to as Salientia . Most frogs are characterized by a short body, webbed digits , protruding eyes and the absence of a tail...
s,
snail
Snail
Snail is a common name applied to most of the members of the molluscan class Gastropoda that have coiled shells in the adult stage. When the word is used in its most general sense, it includes sea snails, land snails and freshwater snails. The word snail without any qualifier is however more often...
s,
clam
Clam
The word "clam" can be applied to freshwater mussels, and other freshwater bivalves, as well as marine bivalves.In the United States, "clam" can be used in several different ways: one, as a general term covering all bivalve molluscs...
s, and
crayfish
Crayfish
Crayfish, crawfish, or crawdads – members of the superfamilies Astacoidea and Parastacoidea – are freshwater crustaceans resembling small lobsters, to which they are related...
. Other animals, such as
pig
Pig
A pig is any of the animals in the genus Sus, within the Suidae family of even-toed ungulates. Pigs include the domestic pig, its ancestor the wild boar, and several other wild relatives...
s and elephants, bathe in mud in order to cool off and protect themselves from the
sun
Sun
The Sun is the star at the center of the Solar System. It is almost perfectly spherical and consists of hot plasma interwoven with magnetic fields...
. Humans have also used mud as a building material, or a sealant material.
Problems
Clay soil can pose problems for traffic when moisture is present. A road built upon such soil may become stable over time as the packing of the soil will make it more water-resistant. However, any attempt to grade it can be disastrous, since excess water can then enter the surface and will be worked in by traffic, transforming portions of the road into a mud bog that can trap vehicles. The typical solution in road building is to add layers of crushed stone. The stone particles will interlock and distribute the weight of a vehicle over a larger surface area. Proper drainage is also essential when low spots are encountered by the road, usually requiring the addition of culverts to pass water underneath the elevation of the street.
Buildings constructed upon clay soil must also be properly drained around their perimeter, particularly where a perimeter
foundation
Foundation (architecture)
A foundation is the lowest and supporting layer of a structure. Foundations are generally divided into two categories: shallow foundations and deep foundations.-Shallow foundations:...
(rather than a monolithic slab) is used. As clay will expand and soften when moisture is added, the resultant mud will squeeze out from underneath the foundation, however, in the next dry cycle it will contract, but the clay squeezed out will not return. Over a number of such cycles the foundation can sink in the moisture-cycled locations, possibly causing both wall and foundation cracks. Maintaining a constant moisture level in firm soil is important and can be effected by appropriate landscaping and landscaping maintenance. Where drainage is toward a building a
French drain
French drain
A French drain, blind drain, rubble drain, rock drain, drain tile, perimeter drain, land drain or French ditch is a trench covered with gravel or rock that redirects surface and groundwater away from an area...
may be installed to route water around the building.
As food
Haiti consumes a large variety of different non-traditional foods in an attempt to quelch hunger pains. Mud cakes are traditionally fashioned and consumed, but items such as clay and chalk can also be eaten. Due to recent increases in food prices and growing starvation in Haiti, this habit has been extended and received much media attention.
Outside of hunger, mud and dirt can be consumed accidentally during sports and other outdoor activities. This has led to
dysphemism
Dysphemism
In language, dysphemism, malphemism, and cacophemism refer to the usage of an intentionally harsh, rather than polite, word or expression; roughly the opposite of euphemism...
s for poor-tasting food such as "tastes like dirt", based on the experience of getting mud, dirt, etc. in one's teeth.
There also exist children's recipes for "mud", which is generally a chocolate or cornstarch-based sludge used more for visual appeal than actual taste. Never does this confectionery mud actually contain real mud.
Recreation
Mud is used in
mud wrestling
Mud wrestling
Mud wrestling is defined as physical confrontation that occurs in mud or a mud pit. The popular modern interpretation specifies that participants wrestle while wearing minimal clothing and usually going barefoot, with the emphasis on presenting an entertaining spectacle as opposed to physically...
as a form of entertainment. A
mud bath
Mud bath
A mud bath is a bath of mud, commonly from areas where hot spring water can combine with volcanic ash. Mud baths have existed for thousands of years, and can be found now in high-end spas in many countries of the world....
is an alternative-medicine treatment. It can also be used in a
dunk tank
Dunk tank
A dunk tank, also known as a dunking booth or dunking machine, is an attraction mainly used in funfairs, fundraisers, and personal parties. Basically, a dunk tank consists of a large tank of water, over which a seat is suspended...
.
Mud is also used in
mud bogging
Mud bogging
Mud bogging is a form of off-road motorsport popular in Canada and the United States in which the goal is to drive a vehicle through a pit of mud of a set length...
in which customized vehicles are raced through mud trenches.
Baseball Rubbing Mud
Baseball Rubbing Mud
Lena Blackburne Baseball Rubbing Mud is mud used to allow pitchers better control and a firmer grip over the balls used in the sport of baseball.-History:...
is used to remove the sheen from new baseballs.
Children like to make mud pies as well as throw mud at each other.
Albuquerque has a yearly event in which participants play volleyball in a giant mud pit.
See also
Drilling mud
Muck (soil)

Muck (soil)

Muck is a soil made up primarily of humus from drained swampland. It is known as black soil in The Fens of eastern England, where it was originally mainly fen and bog. It is used there, as in the United States, for growing specialty crops such as onions, carrots, celery, and potatoes...



Mudcrete

Mudcrete

Mudcrete is a structural material made of mixing mud with sand and concrete/cement. It is used as a cheaper and more sustainable alternative to rock fill. It is also used in such projects as land reclamation....



Mud flap
Mud volcano

Mud volcano

The term mud volcano or mud dome are used to refer to formations created by geo-excreted liquids and gases, although there are several different processes which may cause such activity. Hot water mixes with mud and surface deposits. Mud volcanoes are associated with subduction zones and about 700...



Peloid

Peloid

thumb|Family of African Bush Elephants taking a mud bath in Tsavo East National Park, Kenya.Peloid is mud, or clay used therapeutically, as part of balneotherapy, or therapeutic bathing...