 Marionette
A
marionette
is a
puppet
Puppet
A puppet is an inanimate object or representational figure animated or manipulated by an entertainer, who is called a puppeteer. It is used in puppetry, a play or a presentation that is a very ancient form of theatre....
controlled from above using wires or strings depending on regional variations. A marionette's puppeteer is called a
manipulator
. Marionettes are operated with the puppeteer hidden or revealed to an audience by using a vertical or horizontal control bar in different forms of theatres or entertainment venues. They have also been used in films and on television.
Etymology
In French. marionette = "little Mary". One of the first figures to be made into a marionette was the Virgin Mary, hence the name.
http://en.wiktionary.org/wiki/marionette
Ancient times
Puppetry is an ancient form of performance. Some historians claim that they pre-date actors in theatre. There is evidence that they were used in Egypt as early as 2000 BC when string-operated figures of wood were manipulated to perform the action of kneading bread, and other string controlled objects. Wire controlled, articulated puppets made of clay and ivory have been found in Egyptian tombs. Marionette puppetry was used to display rituals and ceremonies using these string-operated figurines back in ancient times and is used today.
Though the Greeks left few physical examples of puppets, their literature suggests that puppetry was important. The oldest written record on puppetry can be found in the writings of Xenephon dating from around 422 BC. The Greek word usually translated as "puppets" is neurospasta, which means "string-pulling", from nervus, meaning either sinew, tendon, muscle, string, or wire, and span, to pull. Aristotle compared pulling strings to control heads, hands and eyes, shoulders and legs. Archimedes is known to have worked with marionettes. Plato's work is full of references to puppeteering. The 'Iliad' and the 'Odyssey' were presented using puppetry. Herodotus wrote that during festivals to honour Osiris, female priests carried statues which had moving arms activated by strings.
In ancient Greece and Rome clay and ivory dolls, dated from around 500 BC, were found in children's tombs. These dolls had articulated arms and legs, some of which had an iron rod extending up from the tops of their heads. This rod was used to manipulate the doll from above, exactly as is done today in Sicilian puppetry. A few of these dolls had strings in place of the rods. Some authorities believe these ancient figures were mere toys and not puppets due to their small size.
The Indian word sutradhara refers to the show-manager of theatrical performances (or a puppet-player), and also means literally "string-puller" or "string-holder".
Middle Ages and Renaissance
Italy is considered by many to be the early home of the marionette thanks to the influence of Roman puppetry. Xenophon and Plutarch refer to them. The Christian church used marionettes to perform morality plays. It is believed that the term marionette emerged around 1600. Comedy sneaked into the plays as time went by and ultimately led to an edict banning puppetry from the church. Puppeteers responded by setting up stages outside cathedrals and became ever more ribald and slapstick. Out of this grew the Italian comedy called
commedia dell'arte
Commedia dell'arte
Commedia dell'arte is a form of theatre characterized by masked "types" which began in Italy in the 16th century, and was responsible for the advent of the actress and improvised performances based on sketches or scenarios. The closest translation of the name is "comedy of craft"; it is shortened...
. Puppets were used at times in this form of theatre. Sometimes Shakespeare's plays were performed using marionettes instead of actors.
Sicilian marionettes
The sides of donkey carts are decorated with intricate, painted scenes from the Frankish romantic poems, such as
The Song of Roland
The Song of Roland
The Song of Roland is the oldest surviving major work of French literature. It exists in various manuscript versions which testify to its enormous and enduring popularity in the 12th to 14th centuries...
; these same tales are enacted in traditional puppet theatres featuring hand-made marionettes of wood, this art is called Opira dî pupi (Opera of the puppets) in Sicilian. The opera of the puppets and the Sicilian tradition of cantastorî (singers of tales) are rooted in the Provençal troubadour tradition in Sicily during the reign of Frederick II, Holy Roman Emperor, in the first half of the 13th century. A great place to see this marionette art is the puppet theatres of Palermo, Sicily.
Marionette operas

In the eighteenth century, operas were specifically composed for marionettes. Mozart as a child had seen marionettes. Gluck, Haydn, de Falla and
Respighi
Ottorino Respighi
Ottorino Respighi was an Italian composer, musicologist and conductor. He is best known for his orchestral "Roman trilogy": Fountains of Rome ; Pines of Rome ; and Roman Festivals...
all composed adult operas for marionettes.
Lewis Carroll
Lewis Carroll
Charles Lutwidge Dodgson , better known by the pseudonym Lewis Carroll , was an English author, mathematician, logician, Anglican deacon and photographer. His most famous writings are Alice's Adventures in Wonderland and its sequel Through the Looking-Glass, as well as the poems "The Hunting of the...
composed marionette operas and plays for his siblings' entertainment. Today in
Salzburg
Salzburg
-Population development:In 1935, the population significantly increased when Salzburg absorbed adjacent municipalities. After World War II, numerous refugees found a new home in the city. New residential space was created for American soldiers of the postwar Occupation, and could be used for...
in Austria, the Salzburg Marionette Theatre still continues the tradition of presenting full length opera using marionettes in their own purpose built theatre.
Marionettes in modern times
Marionettes are sometimes referred to as "puppets", but the term "marionettes" is more precise, distinguishing them from other forms of puppetry, such as finger, glove, rod and shadow puppetry.
In the UK the renaissance of Marionettes during the late 19th and early 20th century was driven by W. H. Whanslaw and Waldo Lanchester, two of the co-founders of the British Puppet and Model Theatre Guild. The only purpose-built UK marionette theatre is
The Harlequin Puppet Theatre
The Harlequin Puppet Theatre
The Harlequin Puppet Theatre is a puppet theatre at Rhos on Sea, Wales, said to be the first permanent puppet theatre to be built in Britain....
(built 1958) in Rhos on Sea, North Wales, Founded by the late Eric Bramall FRSA and continued by Chris Somerville. Other theatres that occasionally perform with marionettes are the
Little Angel Theatre
Little Angel Theatre
The Little Angel Theatre is a puppet theatre catering for children, families and adults, off Upper Street in the London Borough of Islington.The 100 seat theatre, in a former Temperance hall, was opened on 24 November 1961, by founder John Wright...
founded by John and Lyndie Wright in Islington, London, Whose first ever show The Wild Night Of The Witches was a marionette play, It opened the theatre in 1961 and was revived for the 50th anniversary in 2011 The Norwich Puppet Theatre founded by Ray & Joan DaSilva sometimes present marionette shows and the
Puppet Theatre Barge
Puppet Theatre Barge
The Puppet Theatre Barge is a unique, fifty-seat marionette theatre on a converted barge in London. The theatre presents puppet shows for children and adults and is moored in Little Venice throughout the year and in Richmond-upon-Thames during the summer....
continue to perform using long string marionettes throughout the year, founded by Gren Middleton and Juliet Rogers The barge is based in Little Venice, London during the winter months and tours to places such as Richmond Upon Thames during the summer.
In Scotland, Dr Malcolm Knight has championed the art form and over the last 25 years the Scottish Mask and Puppet Centre has acted as a catalyst, a lead agency, and as a resource centre for all those with an interest in mask and puppet theatre.
In Austria the
Salzburg Marionette Theatre
Salzburg Marionette Theatre
Salzburg Marionette Theatre was established in 1913 and is one of the oldest continuing marionette theatres in the world. It is based in the city of Salzburg, Austria. Original productions featured live actors and musicians. Today soundtracks are recorded...
was founded in 1913 by Professor
Anton Aicher
Anton Aicher
Anton Aicher was the founding Artistic Director of the Salzburg Marionette Theatre. He founded the company in 1913 and was its leader until his death.-Background:...
. Aicher was heavily influenced by
Count Franz Pocci
Count Franz Pocci
Count Franz Graf von Pocci was a significant official in the court of King Ludwig the First of Bavaria. However, he is best known as the founding Director of the Munich Marionette Theatre, shadow puppeteer and author of countless puppet plays and childrens' stories.Pocci, in collaboration with...
who founded the Munich Marionette Theatre in Germany in 1855. Today, the Salzburg Marionette Theatre is under the artistic direction of his granddaughter, Gretel Aicher, who commented on her lasting interest in marionettes, "What then is the fascination of a life with marionettes? Is it the pleasure of performing? The appeal of mastering an 'instrument' to the point of virtuosity? The transformation of one's own self? For me, it is the process of emphathising with mind and soul, of feeling at one with music and movement that bring these much loved creatures to life. The Salzburg Marionette Theatre performs mainly operas such as
Die Fledermaus
Die Fledermaus
Die Fledermaus is an operetta composed by Johann Strauss II to a German libretto by Karl Haffner and Richard Genée.- Literary sources :...
and
The Magic Flute
The Magic Flute
The Magic Flute is an opera in two acts composed in 1791 by Wolfgang Amadeus Mozart to a German libretto by Emanuel Schikaneder. The work is in the form of a Singspiel, a popular form that included both singing and spoken dialogue....
and a small number of ballets such as
The Nutcracker
The Nutcracker
The Nutcracker is a two-act ballet, originally choreographed by Marius Petipa and Lev Ivanov with a score by Pyotr Ilyich Tchaikovsky. The libretto is adapted from E.T.A. Hoffmann's story "The Nutcracker and the Mouse King". It was given its première at the Mariinsky Theatre in St...
. The Salzburg Marionette Theatre productions are aimed for adults although children are welcome. There is also a marionette theatre at Schoenbrunn Palace in Vienna. Marionette theatre also had a very long history in entertainment in Prague,
In the Czech Republic Marionette theatre has a very long history in entertainment in Prague, An important organisation is the National Marionette Theatre. Its repertoire mainly features a marionette production of Mozart's famous
Don Giovanni
Don Giovanni
Don Giovanni is an opera in two acts with music by Wolfgang Amadeus Mozart and with an Italian libretto by Lorenzo Da Ponte. It was premiered by the Prague Italian opera at the Teatro di Praga on October 29, 1787...
. The production has period costumes and a beautifully designed eighteenth century setting. There are numerous other companies including, Buchty a Loutky ("Cakes and Puppets") founded by
Marek Bečka
Marek Becka
Marek Bečka is the founder of Buchty a Loutky puppet company and lecturer in puppetry at Department of Alternative and Puppet Theatre of the Theatre Faculty of Academy of Performing Arts in Prague, Czech Republic.- Artistic contribution :...
. Rocky IX and Tibet are just two works in the repertoire.
In Australia, like in many other countries, there is a continuing tradition of marionette puppetry.
Norman Hetherington
Norman Hetherington
Norman Frederick Hetherington OAM was an Australian artist, etcher, cartoonist , puppeteer, and puppet designer....
OAM,
Peter Scriven
Peter Scriven
Peter Scriven MBE was the founding Artistic Director of the Marionette Theatre of Australia.-Background and Legacy:Scriven played a huge role in establishing puppetry as a serious artform in Australia....
, founder of the Marionette Theatre of Australia, and Richard Bradshaw OAM are notable puppeteers.
In France, the most famous marionette is
Guignol
Guignol
Guignol is the main character in a French puppet show which has come to bear his name.Although often thought of as children's entertainment, Guignol's sharp wit and linguistic verve have always been appreciated by adults as well, as shown by the motto of a prominent Lyon troupe: "Guignol amuses...
(hand marionette created in
Lyon
Lyon
Lyon , is a city in east-central France in the Rhône-Alpes region, situated between Paris and Marseille. Lyon is located at from Paris, from Marseille, from Geneva, from Turin, and from Barcelona. The residents of the city are called Lyonnais....
in 1808). In
Picardie
Picardie
Picardy is one of the 27 regions of France. It is located in the northern part of France.-History:The historical province of Picardy stretched from north of Noyon to Calais, via the whole of the Somme department and the north of the Aisne department...
(France), Lafleur is a marionette from
Amiens
Amiens
Amiens is a city and commune in northern France, north of Paris and south-west of Lille. It is the capital of the Somme department in Picardy...
. The Cabotans d'Amiens are hand carved, using wood, with a central rod and strings for the arms and legs.
Television and film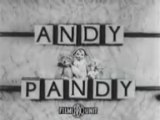 With the rise in popularity of television and film, marionettes found a rise in popularity especially in children's programming. The story of
Pinocchio
Pinocchio
The Adventures of Pinocchio is a novel for children by Italian author Carlo Collodi, written in Florence. The first half was originally a serial between 1881 and 1883, and then later completed as a book for children in February 1883. It is about the mischievous adventures of Pinocchio , an...
and its Disney adaptation (
Pinocchio
Pinocchio (1940 film)
Pinocchio is a 1940 American animated film produced by Walt Disney and based on the story The Adventures of Pinocchio by Carlo Collodi. It is the second film in the Walt Disney Animated Classics, and it was made after the success of Snow White and the Seven Dwarfs and was released to theaters by...
), which was released in 1940, is a story about a marionette. In 1947,
Howdy Doody
Howdy Doody
Howdy Doody is an American children's television program that was created and produced by E. Roger Muir and telecast on NBC in the United States from 1947 until 1960. It was a pioneer in children's television programming and set the pattern for many similar shows...
introduced marionettes to Saturday morning television, with Howdy Doody (the main character) being a marionette, as well as some other characters.
In the 1950s,
Bil Baird
Bil Baird
William Britton Baird , professional name Bil Baird, but often referred to as Bill Baird, was an American puppeteer of the mid- and late 20th century.One of his better known creations was Charlemane the lion...
and Cora Eisenberg presented a great number of marionette shows for television, and were also responsible for the Lonely Goatherd sequence from the classic film
The Sound of Music
The Sound of Music
The Sound of Music is a musical by Richard Rodgers, lyrics by Oscar Hammerstein II and a book by Howard Lindsay and Russel Crouse. It is based on the memoir of Maria von Trapp, The Story of the Trapp Family Singers...
. Bil Baird also wrote a classic book on his work. In Australia, a program called Mr. Squiggle, using a marionette central character of the same name, ran for just over 40 years (1959–1999). Another program for children using puppetry was the
Magic Circle Club
Magic Circle Club
The Magic Circle Club was an award winning Australian children's television show, produced at ATV Channel 0 from 23 January 1965 to 1967....
featuring puppets Cassius Cuckoo and Leonardo de Funbird.
From the 1940's onwards, the BBC in the United Kingdom, produced a wide series of marionette programmes for children and then created The BBC Televison Puppet Theatre based in
Lime Grove Studios
Lime Grove Studios
Lime Grove Studios was a film studio complex built by the Gaumont Film Company in 1915 situated in a street named Lime Grove, inShepherd's Bush, west London, north of Hammersmith and described by Gaumont as "the finest studio in Great Britain and the first building ever put up in this country...
from 1955 - 1964, Usually under the title
Watch With Mother
Watch with Mother
Watch With Mother was a cycle of children's programmes broadcast from 1952 by BBC Television which was created by Freda Lingstrom.It was the first BBC television programme specifically aimed at pre-school children, like its radio equivalent Listen with Mother that also started in 1950...
The various programmes included
Whirligig
Whirligig
A whirligig is an object that spins or whirls, or has at least one member that spins or whirls. Whirligigs are also known as pinwheels, buzzers, comic weathervanes, gee-haws, spinners, whirlygigs; whirlijig; whirlyjig; whirlybird; or plain whirly. Whirligigs are most commonly powered by the wind,...
'
The Woodentops
The Woodentops
The Woodentops are a British rock band that have enjoyed critical acclaim and moderate popularity in the mid-1980s.-History:The band formed in 1983 in South London with an initial line-up of Rolo McGinty , Simon Mawby , Alice Thompson , Frank DeFreitas , and Paul Hookham .After a...
,
Bill and Ben
Bill and Ben
The names Bill and Ben, when used together, may refer to:*Bill and Ben, The Flower Pot Men children's television show*Bill and Ben, locomotive characters from The Railway Series children's books by Rev. W...
,
Muffin The Mule
Muffin the Mule
Muffin the Mule is a puppet character in British television programmes for children. The original programmes featuring the character were presented by Annette Mills, sister of John Mills, & aunt to Hayley Mills, and broadcast live by the BBC from their studios at Alexandra Palace from 1946 to 1952...
, Rubovia a series created by
Gordon Murray
Gordon Murray
Prof. Gordon Murray , is a renowned designer of Formula One race cars and the McLaren F1 road car.-Early life:...
and
Andy Pandy
Andy Pandy
Andy Pandy is a British children's television series that premiered on BBC TV in June or July 1950. The original series of programmes was shown until 1970, when a new series was made. A third series was made in 2002...
. Later in the 1960s,
Gerry Anderson
Gerry Anderson
Gerry Anderson MBE is a British publisher, producer, director and writer, famous for his futuristic television programmes, particularly those involving specially modified marionettes, a process called "Supermarionation"....
with his wife,
Sylvia Anderson
Sylvia Anderson
Sylvia Anderson , born 25 March 1937, is a British voice artist and film producer, most notable for collaborations with Gerry Anderson, to whom she was married from 1962 to 1975....
and colleagues made a number of hit series,
Fireball XL5
Fireball XL5
Fireball XL5 is a science fiction-themed children's television show following the missions of spaceship Fireball XL5, commanded by Colonel Steve Zodiac of the World Space Patrol...
,
Stingray
Stingray (TV series)
Stingray is a children's marionette television show, created by Gerry and Sylvia Anderson and produced by AP Films for ATV and ITC Entertainment from 1964–65. Its 39 half-hour episodes were originally screened on ITV in the UK and in syndication in the USA. The scriptwriters included Gerry and...
and
Thunderbirds
Thunderbirds (TV series)
Thunderbirds is a British mid-1960s science fiction television show devised by Gerry and Sylvia Anderson and made by AP Films using a form of marionette puppetry dubbed "Supermarionation"...
, which pioneered a technique combining marionettes and
electronics
Electronics
Electronics is the branch of science, engineering and technology that deals with electrical circuits involving active electrical components such as vacuum tubes, transistors, diodes and integrated circuits, and associated passive interconnection technologies...
. This allowed for radio control moving of the mouth of a marionettes. The technique was patented and called "
supermarionation
Supermarionation
Supermarionation is a puppetry technique devised in the 1960s by British production company AP Films. It was used extensively in the company's numerous Gerry and Sylvia Anderson-produced action-adventure series, the most famous of which was Thunderbirds...
". The programs have been shown all around the world and are now widely distributed on DVD. Anderson also made two films,
Thunderbirds Are Go
Thunderbirds Are GO
Thunderbirds Are Go is a 1966 British science-fiction film based on Thunderbirds, a 1960s television series starring marionette puppets and featuring scale model effects in a filming process dubbed "Supermarionation"...
and
Thunderbird 6
Thunderbird 6
Thunderbird 6 is a 1968 British science-fiction and adventure film written by Gerry and Sylvia Anderson, directed by David Lane and produced by Century 21 Cinema...
. During the 1970's in the UK TV series using marionettes include
The Adventures of Rupert Bear
The Adventures of Rupert Bear
The Adventures of Rupert Bear was a live-action/puppet television series, based on the Mary Tourtel character Rupert Bear, produced by ATV Network, and aired from 28 October 1970 to 24 August 1977 on the ITV network, with 156 11-minute episodes produced over four series...
, Mumfie and Cloppa Castle. Some marionettes appear in
Pipkins
Pipkins
Pipkins was a British children's TV programme. Hartley Hare, Pig, Topov and the gang were the stars of ATV's pre-school series which ran from January 1973 to 29 December 1981....
namely Octavia Ostrich.
More recently marionettes are starting to re emerge on the Tv screen, Coca Cola Have used marionettes to create a series of adverts based in an office and music videos use them regularly as metaphors.
Team America: World Police
Team America: World Police
Team America: World Police, often referred to as simply Team America, is a 2004 action comedy film written by Trey Parker, Matt Stone, and Pam Brady and directed by Parker, all of whom are also known for the popular animated television series South Park...
is a 2004 movie made by
South Park
South Park
South Park is an American animated television series created by Trey Parker and Matt Stone for the Comedy Central television network. Intended for mature audiences, the show has become famous for its crude language, surreal, satirical, and dark humor that lampoons a wide range of topics...
creators
Matt Stone
Matt Stone
Matthew Richard "Matt" Stone is an American screenwriter, producer, voice artist, musician and actor, best known for being the co-creator of South Park along with creative partner and best friend, Trey Parker....
and
Trey Parker
Trey Parker
Trey Parker is an American animator, screenwriter, director, producer, voice artist, musician and actor, best known for being the co-creator of the television series South Park along with his creative partner and best friend Matt Stone.Parker started his film career in 1992, making a holiday short...
which uses the same style of supermarionation as Thunderbirds. Matt Stone and Trey Parker dubbed their version "Supercrappymation" due to the fact they intentionally left the strings visible, among other reasons.
Also appearing in 2004 was the full-length, award-winning marionette fantasy film Strings, directed by Dane Anders Rønnow Klarlund.
Pixar
Pixar
Pixar Animation Studios, pronounced , is an American computer animation film studio based in Emeryville, California. The studio has earned 26 Academy Awards, seven Golden Globes, and three Grammy Awards, among many other awards and acknowledgments. Its films have made over $6.3 billion worldwide...
uses its own proprietary software called Marionette to create its animations but this has nothing to do with puppetry except in name.
Marionettes are featured in the 1999 film,
Being John Malkovich
Being John Malkovich
Being John Malkovich is a 1999 American black comedy-fantasy film written by Charlie Kaufman and directed by Spike Jonze. It stars John Cusack, Cameron Diaz, Catherine Keener, and John Malkovich, who plays a fictional version of himself...
. John Cusack played a manipulator who referred to himself as a puppeteer.
A marionette was also used in the
Doctor Who
Doctor Who
Doctor Who is a British science fiction television programme produced by the BBC. The programme depicts the adventures of a time-travelling humanoid alien known as the Doctor who explores the universe in a sentient time machine called the TARDIS that flies through time and space, whose exterior...
episode "
The Shakespeare Code
The Shakespeare Code
"The Shakespeare Code" is an episode of the British science fiction television series Doctor Who. It was broadcast on BBC One on 7 April 2007, and is the second episode of Series 3 of the revived Doctor Who series. According to the BARB figures this episode was seen by 7.23 million viewers and was...
".
Chinese / Asian Paddle control
This type of control has many strings attached to a rounded rectangular paddle with a short handle, all the strings are attached and hang from the outer edge of the paddle and are used by selecting each string with the opposite hand and pulling to control the figure which hangs below
Horizontal control
This control is a bar which is held in the hand in a horizontal plane, there can be numerous bars attached to it at right angles to the central bar which the Hands, shoulders, back, etc. are all attached to. A smaller plate is usually hung under the main bar and this carries the head strings. a clip usually holds the leg bar which can be detachable for leg movement. This style of control is generally used in the USA for human figures and is also known as the American control, A similar control is almost universally used for quadruped animals as it emulates the basic shape of the animal, rocking it from side to side will control the leg movements in unison when strung correctly. A variant of this style of control is also used by the Salzburg Marionette Theatre in Austria for its human characters.
Vertical Control
This type of control is an upright bar which has various smaller bars inserted at right angles from which the head, Shoulder, Back etc. strings etc. are attached to. This control usually has a detachable leg bar which controls walking when held in the opposite hand. The arms are controlled by wires which are inserted in to a hole in the shaft bent at approximately 45 degrees to the shaft and hang loosely with a loop at the end to attach the hand strings, these are then moved by the fingers holding the main shaft. A tilt of the main upright, controls the head and body with a fine nuance, This type of control is usually called the Bristish control
Another variation of the Vertical control is found in eastern Europe usually a rigid wire rod extends from the centre of the head upwards and fixed rigidly to the control, The leg bar is inserted through the main upright but pivots on a pin to allow movement of the legs.
Sicilian marionettes
Sicilian marionettes are among the simplest marionettes to operate. They are usually carved out of wood and have a sturdy rod which extends up through the body into the head. This rod, and one string attached to the hand, controls the manipulation of the puppet.
Czech marionettes

Czech rod marionettes are similar to Sicilian ones though they are more complex. They are hand carved, usually using lime wood. The marionettes have the central rod like the Sicilian marionette but also have strings for the arms and legs. Sometimes they also use string to control a mouth or movable ears. These require more skilled manipulation. Czechs also have marionettes that have no central rod and strings that are attached to the head, shoulders and back. These are the most difficult marionettes to manipulate due to the absence of the central rod.
Miroslav Trejtnar
Miroslav Trejtnar
Mirsolav Trejtnar , is a master puppeteer and teacher of puppetry.-Background:Trejtnar has a long connection with puppetry. He concentrated on woodcarving at the Arts and Crafts High School in Prague...
is an acknowledged master puppeteer and teacher of traditional Czech marionette making skills.
Burmese marionettes
Burmese marionettes are all string operated and are a popular art in Myanmar. Marionettes are called
Yoke thé
Yoke thé
Yoke thé is the Burmese name for marionette puppetry. Although the term can be used for marionettery in general, its usage usually refers to the local form of string puppetry. Like most of Burmese refined art, Yoke thé performances originated from Royal patronage and were gradually adapted for the...
(lit. miniatures) and are almost always performed in operas. A Burmese marionette troupe must have 27 characters, including a king, animals such as horse, elephant, tiger, monkey and parrot, ministers, prince and princess and buffoons A
hsaing waing
Hsaing waing
The hsaing waing is a traditional Burmese folk musical ensemble, consisting of a number of different gongs and drums, as well as other instruments, depending on the nature of the performance...
, a traditional Burmese orchestra usually provides the music. Burmese marionettes are very intricate and dexterous as they employ 18 (for male characters) or 19 (for female) wires, each puppet controlled only by one puppeteer.
See also
Bunraku

Bunraku

, also known as Ningyō jōruri , is a form of traditional Japanese puppet theater, founded in Osaka in 1684.Three kinds of performers take part in a bunraku performance:* Ningyōtsukai or Ningyōzukai—puppeteers* Tayū—the chanters* Shamisen players...


, traditional Japanese puppet theater
Buz-baz

Buz-baz

The most common definition found in a web search describes Buz-Baz as "Ancient Persian - A showman who makes a goat and monkey dance together."Buz- baz is a musical puppetry tradition found in Northern Afghanistan. The puppet is a goat which is controlled by a string connected to the wrist of the...


, traditional Afghan puppet show
Digital puppetry

Digital puppetry

Digital puppetry is the manipulation and performance of digitally animated 2D or 3D figures and objects in a virtual environment that are rendered in real-time by computers...


, animated objects in a virtual environment rendered in real-time by computers
Harlequin Puppet Theatre, Britain's first purpose-built marionette theatre
Mr. Squiggle, Australian marionette
External links