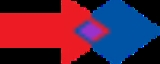 Jani
Jāņi
is a
Latvia
Latvia
Latvia , officially the Republic of Latvia , is a country in the Baltic region of Northern Europe. It is bordered to the north by Estonia , to the south by Lithuania , to the east by the Russian Federation , to the southeast by Belarus and shares maritime borders to the west with Sweden...
n festival held in the night from 23 June to 24 June to celebrate the summer
solstice
Solstice
A solstice is an astronomical event that happens twice each year when the Sun's apparent position in the sky, as viewed from Earth, reaches its northernmost or southernmost extremes...
(
Midsummer
Midsummer
Midsummer may simply refer to the period of time centered upon the summer solstice, but more often refers to specific European celebrations that accompany the actual solstice, or that take place on a day between June 21 and June 24, and the preceding evening. The exact dates vary between different...
), the shortest night and longest day of the year. The day of
Līgo
([liːɡu͡o]) (23 June) and the day of
Jāņi
(24 June) are
public holiday
Public holiday
A public holiday, national holiday or legal holiday is a holiday generally established by law and is usually a non-working day during the year....
s, and people usually spend them in the countryside. The festival's eve
Jāņu vakars
([jaːɲu vakars]) is held in the evening of 23 June and goes on all through the night
Jāņu nakts
([jaːɲu nakts]) , where people
Līgo
(
sway
) into the following day.
Jāņi is an ancient festival originally celebrated in honour a Latvian pagan deity Jānis, referred to as a "Son of God" in some ancient Latvian folksongs. Jānis is also traditionally the most common of Latvian male given names, corresponding to English name John, and everybody of the name Jānis holds a special honor on this day (Jāņi is a plural form of Jānis) and wears an oak wreath.
Besides John, the name of Jānis is also etymologically linked with other names of various nations, such as Aeneas, Dionysus, Jonash, Jan, Jean, Johan, João, Ian, Ivan, Huan, and Han.
The festival's current date has shifted a few days from 21 June/22 June when the
summer solstice
Summer solstice
The summer solstice occurs exactly when the axial tilt of a planet's semi-axis in a given hemisphere is most inclined towards the star that it orbits. Earth's maximum axial tilt to our star, the Sun, during a solstice is 23° 26'. Though the summer solstice is an instant in time, the term is also...
actually takes place due to its somewhat incongruous association with Saint
John the Baptist
John the Baptist
John the Baptist was an itinerant preacher and a major religious figure mentioned in the Canonical gospels. He is described in the Gospel of Luke as a relative of Jesus, who led a movement of baptism at the Jordan River...
's feast day, which falls on 24 June. Still, traditions of Jāņi contain no reference to Christianity or any Christian symbolism.
Jāņi is thought to be the time when the forces of nature are at their most powerful, and the boundaries between the physical and spiritual worlds are thinnest. In the past, evil witches were believed to be riding around, so people decorated their houses and lands with rowan branches and thorns in order to protect themselves from evil. In modern days other traditional decorations are more popular, including
birch
Birch
Birch is a tree or shrub of the genus Betula , in the family Betulaceae, closely related to the beech/oak family, Fagaceae. The Betula genus contains 30–60 known taxa...
or sometimes
oak
Oak
An oak is a tree or shrub in the genus Quercus , of which about 600 species exist. "Oak" may also appear in the names of species in related genera, notably Lithocarpus...
branches and
flower
Flower
A flower, sometimes known as a bloom or blossom, is the reproductive structure found in flowering plants . The biological function of a flower is to effect reproduction, usually by providing a mechanism for the union of sperm with eggs...
s as well as leaves, especially
fern
Fern
A fern is any one of a group of about 12,000 species of plants belonging to the botanical group known as Pteridophyta. Unlike mosses, they have xylem and phloem . They have stems, leaves, and roots like other vascular plants...
s. Women wear
wreath
Wreath
A wreath is an assortment of flowers, leaves, fruits, twigs and/or various materials that is constructed to resemble a ring. They are used typically as Christmas decorations to symbolize the coming of Christ, also known as the Advent season in Christianity. They are also used as festive headdresses...
s made from flowers; in rural areas livestock is also decorated.
Jāņi also is thought to be the perfect time to gather
herb
Herb
Except in botanical usage, an herb is "any plant with leaves, seeds, or flowers used for flavoring, food, medicine, or perfume" or "a part of such a plant as used in cooking"...
s, because it is believed that they then have
magical
Magic (paranormal)
Magic is the claimed art of manipulating aspects of reality either by supernatural means or through knowledge of occult laws unknown to science. It is in contrast to science, in that science does not accept anything not subject to either direct or indirect observation, and subject to logical...
powers. Other practices of magic in Jāņi vary from fortune-telling to ensuring productivity of
crops
Crop (agriculture)
A crop is a non-animal species or variety that is grown to be harvested as food, livestock fodder, fuel or for any other economic purpose. Major world crops include maize , wheat, rice, soybeans, hay, potatoes and cotton. While the term "crop" most commonly refers to plants, it can also include...
, as well as
livestock
Livestock
Livestock refers to one or more domesticated animals raised in an agricultural setting to produce commodities such as food, fiber and labor. The term "livestock" as used in this article does not include poultry or farmed fish; however the inclusion of these, especially poultry, within the meaning...
fertility. A well-known part of this celebration is searching for the mythical
fern flower
Fern flower
The fern flower Chervona Ruta is a magic flower in Slavic mythology and in Baltic mythology .-Slavic tradition :According to the myth, this flower blooms for a very short time on the eve of the Summer solstice The flower brings fortune to the person who finds it...
, though some suggest that the fern flower is a symbol of secret knowledge; today it is almost always synonymous with having sexual relationships. Young couples traditionally search for the flower and many believe there is an increase in births nine months later. (In the past, this timing was ideal for farmers.)
Another important detail is
fire
Fire
Fire is the rapid oxidation of a material in the chemical process of combustion, releasing heat, light, and various reaction products. Slower oxidative processes like rusting or digestion are not included by this definition....
: A festival fire must be kept from sunset till sunrise, and various kinds of flaming light sources are used; usually these are
bonfire
Bonfire
A bonfire is a controlled outdoor fire used for informal disposal of burnable waste material or as part of a celebration. Celebratory bonfires are typically designed to burn quickly and may be very large...
s, which traditionally people jump over to ensure prosperity and fertility. Traditional food during Jāņi is a special type of
cheese
Cheese
Cheese is a generic term for a diverse group of milk-based food products. Cheese is produced throughout the world in wide-ranging flavors, textures, and forms....
with
caraway
Caraway
Caraway also known as meridian fennel, or Persian cumin is a biennial plant in the family Apiaceae, native to western Asia, Europe and Northern Africa....
seeds, made out of
curd
Curd
Curds are a dairy product obtained by curdling milk with rennet or an edible acidic substance such as lemon juice or vinegar, and then draining off the liquid portion. The increased acidity causes the milk proteins to tangle into solid masses, or curds. The remaining liquid, which contains only...
, and the traditional drink is
beer
Beer
Beer is the world's most widely consumed andprobably oldest alcoholic beverage; it is the third most popular drink overall, after water and tea. It is produced by the brewing and fermentation of sugars, mainly derived from malted cereal grains, most commonly malted barley and malted wheat...
. Many people make the cheese of Jāņi themselves; a few also make their own beer.
Representatives of Latvian Emergency services often warn that Jāņi can be harmful to health because of the amounts of food and alcoholic beverages consumed, as well as maltreated fires.
See also
External links