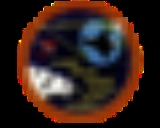 Andy Thomas
Andrew "Andy" Sydney Withiel Thomas
(born 18 December 1951 in
Adelaide
Adelaide
Adelaide is the capital city of South Australia and the fifth-largest city in Australia. Adelaide has an estimated population of more than 1.2 million...
,
South Australia
South Australia
South Australia is a state of Australia in the southern central part of the country. It covers some of the most arid parts of the continent; with a total land area of , it is the fourth largest of Australia's six states and two territories.South Australia shares borders with all of the mainland...
) is an Australian-born
American
United States
The United States of America is a federal constitutional republic comprising fifty states and a federal district...
aerospace engineer and a
NASA
NASA
The National Aeronautics and Space Administration is the agency of the United States government that is responsible for the nation's civilian space program and for aeronautics and aerospace research...
astronaut
Astronaut
An astronaut or cosmonaut is a person trained by a human spaceflight program to command, pilot, or serve as a crew member of a spacecraft....
. He became a U.S. citizen in December 1986, hoping to gain entry to NASA's astronaut program. He is
married to fellow NASA astronaut
Shannon Walker
Shannon Walker
Shannon Walker is an American scientist and a NASA astronaut, whose first space mission was Expedition 24 on the International Space Station with take-off on 15 June 2010. She is married to a fellow NASA astronaut, the Australian-born Andy Thomas...
.
Education
Educated at
St Andrews School
St Andrew's School, Adelaide
St Andrew's School is an independent, co-educational, Anglican primary school, located at Walkerville, an inner eastern suburb of Adelaide, South Australia. The School was established in 1850 by St Andrew's Church to accommodate local children living in the 40 houses that made up Walkerville...
and
St Peter's College, Adelaide
St Peter's College, Adelaide
St Peter's College, , is an independent boy's school in the South Australian capital of Adelaide...
before receiving a bachelor of engineering degree in
mechanical engineering
Mechanical engineering
Mechanical engineering is a discipline of engineering that applies the principles of physics and materials science for analysis, design, manufacturing, and maintenance of mechanical systems. It is the branch of engineering that involves the production and usage of heat and mechanical power for the...
(with First Class honors) from the
University of Adelaide
University of Adelaide
The University of Adelaide is a public university located in Adelaide, South Australia. Established in 1874, it is the third oldest university in Australia...
in 1973. He completed a
doctorate
Doctorate
A doctorate is an academic degree or professional degree that in most countries refers to a class of degrees which qualify the holder to teach in a specific field, A doctorate is an academic degree or professional degree that in most countries refers to a class of degrees which qualify the holder...
in the same subject at the University of Adelaide in 1978.
He appears in the 1972 edition of the Adelaide University Engineering Society's annual publication,
Hysteresis
. The caption below a photograph of the young Thomas reads:
He is the great, great grandson of
Frederick George Waterhouse
Frederick George Waterhouse
Frederick George Waterhouse was an English naturalist, zoologist and entomologist who made significant contributions to the study of the natural history of Australia....
, first curator of the
South Australian Institute Museum
South Australian Museum
The South Australian Museum is a museum in Adelaide, South Australia, founded in 1856. It occupies a complex of buildings on North Terrace in the cultural precinct of the Adelaide Parklands.-History:...
, and naturalist of the John McDouall Stuart Expedition 1861-1862.
Early career
As a child, Thomas was fascinated by space. His father has described how he started building
model rocket
Model rocket
A model rocket is a small rocket that is commonly advertised as being able to be launched by anybody, to, in general, low altitudes and recovered by a variety of means....
s from cardboard and plastics. After completing his studies, Thomas accepted an offer from
Lockheed
Lockheed Corporation
The Lockheed Corporation was an American aerospace company. Lockheed was founded in 1912 and later merged with Martin Marietta to form Lockheed Martin in 1995.-Origins:...
in
Atlanta
Atlanta, Georgia
Atlanta is the capital and most populous city in the U.S. state of Georgia. According to the 2010 census, Atlanta's population is 420,003. Atlanta is the cultural and economic center of the Atlanta metropolitan area, which is home to 5,268,860 people and is the ninth largest metropolitan area in...
. By 1990 he was the organization's principal aerodynamic scientist. His career continued in the field, steering towards more senior research positions.
NASA career
Thomas was selected by NASA in March 1992 and reported to the Johnson Space Center in August 1992. In August 1993, following one year of training, he was appointed a member of the astronaut corps and was qualified for an assignment as a mission specialist on Space Shuttle flight crews.
While awaiting space flight assignment, Thomas supported shuttle launch and landing operations as an Astronaut Support Person (ASP) at the Kennedy Space Center. He also provided technical support to the Space Shuttle Main Engine project, the Solid Rocket Motor project and the External Tank project at the Marshall Space Flight Center. In June 1995, Thomas was named as payload commander for STS-77 and flew his first flight in space on Endeavour in May 1996. Although
Paul D. Scully-Power
Paul D. Scully-Power
Paul Desmond Scully-Power AM is an American oceanographer. While a civilian employee of the United States Naval Undersea Warfare Center, he flew aboard NASA Space Shuttle mission STS-41-G as a Payload Specialist. He was the first Australian-born person to journey into space.-Personal :Scully-Power...
had entered orbit as an oceanographer in 1985, Thomas was the first Australia-born professional astronaut to enter space.
He next trained at the Gagarin Cosmonaut Training Center in Star City, Russia in preparation for a long-duration flight. In 1998, he served as Board Engineer 2 aboard the Russian Space Station Mir for 130 days. From August 2001 to November 2003, Thomas served as Deputy
Chief of the Astronaut Office
Chief of the Astronaut Office
The Chief of the Astronaut Office is the most senior leadership position for active astronauts at the National Aeronautics and Space Administration...
. Thomas completed his fourth space flight on STS-114 and has logged over 177 days in space. He is currently working issues for the Exploration Branch of the Astronaut Office.
Spaceflights
STS-77
STS-77
STS-77 was the 77th Space Shuttle mission and the 11th mission of the Space Shuttle Endeavour. The mission began from launch pad 39B from Kennedy Space Center, Florida on 19 May 1996 lasting 10 days and 40 minutes and completing 161 revolutions before landing on runway 33.-Crew:-Mission...
was a 10-day mission during which the crew deployed two satellites, tested a large inflatable space structure on orbit and conducted a variety of scientific experiments in a Spacehab laboratory module carried in Endeavour's payload bay. The flight was launched from the Kennedy Space Center on 19 May 1996 and completed 160 orbits 153 nautical miles (283.4 km) above the Earth while traveling 4.1 million miles and logging 240 hours and 39 minutes in space.
On 22 January 1998, Thomas launched aboard Space Shuttle Endeavour as part of the
STS-89
STS-89
STS-89 was a space shuttle mission to the Mir space station flown by Space Shuttle Endeavour, and launched from Kennedy Space Center, Florida on 22 January 1998.-Crew:-Crew notes:...
crew to dock with the Mir Space Station. He served aboard Mir as Flight Engineer 2 and returned to earth with the crew of
STS-91
STS-91
STS-91 was the final Space Shuttle mission to the Mir space station. It was flown by Space Shuttle Discovery, and launched from Kennedy Space Center, Florida, on 2 June 1998.-Crew:-Mission parameters:*Mass:...
aboard Space Shuttle Discovery on 12 June 1998, completing 141 days in space and 2,250 orbits of the earth.
STS-102
STS-102
STS-102 was a Space Shuttle mission to the International Space Station flown by Space Shuttle Discovery and launched from Kennedy Space Center, Florida...
Discovery (8-21 March 2001) was the eighth Shuttle mission to visit the International Space Station and Thomas's third flight. Mission accomplishments included the delivery of the Expedition 2 crew and logistics resupply with the Leonardo Multi-Purpose Logistics Module, and the return to earth of the Expedition 1 crew. During the mission, Thomas performed an EVA of 6.5 hours to install components to the outside of the space station. Mission duration was 307 hours and 49 minutes.
STS-114
STS-114
-Original crew:This mission was to carry the Expedition 7 crew to the ISS and bring home the Expedition 6 crew. The original crew was to be:-Mission highlights:...
Discovery (26 July-9 August 2005) was the Return to Flight mission following the Columbia accident during which the crew continued the assembly of the International Space Station. Thomas tested and evaluated new procedures for flight safety and inspection and repair techniques for the Shuttle's thermal protection system. After a 2-week, 5.8 million mile journey in space, the orbiter Discovery and its crew returned to land at Edwards Air Force Base, California. Mission duration was 333 hours, 32 minutes, 48 seconds.
Further reading
Colin Burgess

Colin Burgess (author)

Colin Burgess is an Australian author and historian, specializing in space flight and military history. He is a former customer service manager for Qantas Airways, and a regular contributor to the collectSPACE online community. He lives in New South Wales...


. Australia's Astronauts: Three Men and a Spaceflight Dream, Kangaroo Press, 1999.
External links