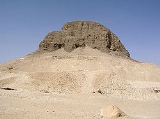 19th century BC
Events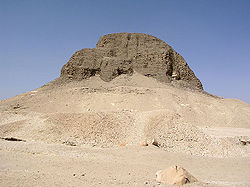 Significant persons
1807–1797

18th century BC

The 18th century BCE was the century which lasted from 1800 BCE to 1701 BCE.-Events:*1800 BCE: Iron age in India*1800 BCE: Beginning of the Nordic Bronze Age in the period system devised by Oscar Montelius....


BC—Amenemhat III

Amenemhat III

Amenemhat III, also spelled Amenemhet III was a pharaoh of the Twelfth Dynasty of Egypt. He ruled from c.1860 BC to c.1814 BC, the latest known date being found in a papyrus dated to Regnal Year 46, I Akhet 22 of his rule. He is regarded as the greatest monarch of the Middle Kingdom...


of Egypt

History of Egypt

Egyptian history can be roughly divided into the following periods:*Prehistoric Egypt*Ancient Egypt**Early Dynastic Period of Egypt: 31st to 27th centuries BC**Old Kingdom of Egypt: 27th to 22nd centuries BC...