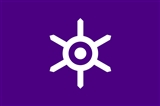 Tokyo
Topics
Tokyo
Timeline

Timeline
1703 In Edo (now Tokyo), 46 of the Forty-seven Ronin commit seppuku (ritual suicide) as recompense for avenging their master's death.
1857 An earthquake in Tokyo, Japan kills over 100,000.
1909 Mayor of Tokyo Yukio Ozaki presents Washington, D.C. with 2,000 cherry trees, which President Taft decides to plant near the Potomac River.
1921 Japanese Prime Minister Hara Takashi is assassinated in Tokyo.
1923 The Great Kantō earthquake devastates Tokyo and Yokohama, killing about 105,000 people.
1934 "Fujifilm", the foundation of Fujifilm, the photographic and electronic industry in "Tokyo", "Japan".
1936 Sada Abe is arrested after wandering the streets of Tokyo for days with her dead lover's severed genitals in her hand. Her story soon becomes one of Japan's most notorious scandals.
1942 World War II: The Doolittle Raid on Japan. Tokyo, Yokohama, Kobe and Nagoya bombed.
1943 Tokyo City merges with Tokyo Prefecture and is dissolved. Since then, no city in Japan has had the name "Tokyo" (present-day Tokyo is not officially a city).
1945 General Douglas MacArthur moves his command headquarters to Tokyo.
1946 General Douglas MacArthur establishes the International Military Tribunal for the Far East in Tokyo to try Japanese war criminals.
1946 The International Military Tribunal for the Far East begins in Tokyo with twenty-eight Japanese military and government officials accused of war crimes and crimes against humanity.
1947 Typhoon Kathleen hits Saitama, Tokyo and Tone River area, at least 1,930 killed.
1948 In Tokyo, an international war crimes tribunal sentences seven Japanese military and government officials, including General Hideki Tojo, to death for their roles in World War II.
1948 Seven Japanese convicted of war crimes by the International Military Tribunal for the Far East are executed at Sugamo Prison in Tokyo.
1953 A United States Air Force C-124 crashes and burns near Tokyo, Japan killing 129.
1964 Japanese ''Shinkansen'' ("bullet trains") begin high-speed rail service from Tokyo to Osaka.
1964 The opening ceremony at The 1964 Summer Olympics in Tokyo, Japan, is broadcast live in the first Olympic telecast relayed by geostationary communication satellite.
1968 Japan's biggest heist, the still-unsolved "300 million yen robbery", is carried out in Tokyo.
1974 A powerful bomb explodes at the Mitsubishi Heavy Industries headquarters in Marunouchi, Tokyo, Japan. 8 are killed, 378 are injured. Eight left-wing activists are arrested on May 19, 1975 by Japanese authorities.
1979 Varig 707-323C freighter, flown by the same commander as Flight 820, disappears over the Pacific Ocean 30 minutes after taking off from Tokyo.
1982 A bomb explodes on Pan Am Flight 830, ''en route'' from Tokyo to Honolulu, killing one teenager and injuring 15 passengers.
1993 The Rainbow Bridge, connecting Tokyo's Shibaura and the island of Odaiba, is completed.
1995 Body Worlds opens in Tokyo, Japan
1999 ANA Flight 61 is hijacked in Tokyo, Japan.
1999 Japan's worst nuclear accident at a uranium reprocessing facility in Tōkai-mura, northeast of Tokyo.
2004 The first images of a live giant squid in its natural habitat are taken 600 miles south of Tokyo.
2006 An adult giant squid is caught on video for the first time by Tsunemi Kubodera near the Ogasawara Islands, 1,000 km (620 miles) south of Tokyo.