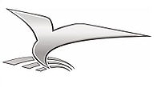 Yanmar
is a
Japan
Japan
Japan is an island nation in East Asia. Located in the Pacific Ocean, it lies to the east of the Sea of Japan, China, North Korea, South Korea and Russia, stretching from the Sea of Okhotsk in the north to the East China Sea and Taiwan in the south...
ese diesel engine manufacturer with more than 90 years of history. The engines are used in a wide range of applications, including seagoing vessels, construction equipment, agricultural equipment and generator sets.
Company description
Yanmar is for the most part a
corporation
Corporation
A corporation is created under the laws of a state as a separate legal entity that has privileges and liabilities that are distinct from those of its members. There are many different forms of corporations, most of which are used to conduct business. Early corporations were established by charter...
specializing in
diesel engine
Diesel engine
A diesel engine is an internal combustion engine that uses the heat of compression to initiate ignition to burn the fuel, which is injected into the combustion chamber...
s, and also makes light fishing boats,
hull
Hull (watercraft)
A hull is the watertight body of a ship or boat. Above the hull is the superstructure and/or deckhouse, where present. The line where the hull meets the water surface is called the waterline.The structure of the hull varies depending on the vessel type...
s for ships,
tractor
Tractor
A tractor is a vehicle specifically designed to deliver a high tractive effort at slow speeds, for the purposes of hauling a trailer or machinery used in agriculture or construction...
s,
combine harvester
Combine harvester
The combine harvester, or simply combine, is a machine that harvests grain crops. The name derives from the fact that it combines three separate operations, reaping, threshing, and winnowing, into a single process. Among the crops harvested with a combine are wheat, oats, rye, barley, corn ,...
s,
rice
Rice
Rice is the seed of the monocot plants Oryza sativa or Oryza glaberrima . As a cereal grain, it is the most important staple food for a large part of the world's human population, especially in East Asia, Southeast Asia, South Asia, the Middle East, and the West Indies...
-planting machines, snow throwers, transporters, tillers, mini excavators, portable diesel generators and Heavy Utility Machinery. Yanmar is one of the most famous among the top brands of agricultural, marine machinery in Japan and the world.
Yanmar was the first to put a diesel engine in a rice planting machine with a passenger seat. Small, light, air-cooled diesel engines are Yanmar's speciality. Yanmar also supplies engines to John Deere tractors and
Thermo King Corporation
Thermo King Corporation
Thermo King Corporation, based in Bloomington, Minnesota and a unit of Ingersoll Rand Company Limited, is a manufacturer of transport temperature control systems for trucks, trailers, shipboard containers and railway cars as well as HVAC systems for bus, shuttle and passenger rail applications...
used in
refrigerated trucks and trailers
Refrigerator truck
A refrigerator truck is a van or truck designed to carry perishable freight at specific temperatures. Like refrigerator cars, refrigerated trucks differ from simple insulated and ventilated vans , neither of which are fitted with cooling apparatus...
.
Yanmar's headquarters are at 1-32, Chayamachi,
Kita-ku
Kita-ku, Osaka
is one of 24 wards of Osaka, Japan.-Economy:West Japan Railway Company has its headquarters in Kita-ku. Nihon Bussan has its headquarters in Kita-ku. Dentsu and Yomiuri Shimbun have branch offices in Kita-ku. Mazda has an office in the Umeda Sky Building Tower East. Air France has an office on the...
,
Osaka
Osaka
is a city in the Kansai region of Japan's main island of Honshu, a designated city under the Local Autonomy Law, the capital city of Osaka Prefecture and also the biggest part of Keihanshin area, which is represented by three major cities of Japan, Kyoto, Osaka and Kobe...
,
Japan
Japan
Japan is an island nation in East Asia. Located in the Pacific Ocean, it lies to the east of the Sea of Japan, China, North Korea, South Korea and Russia, stretching from the Sea of Okhotsk in the north to the East China Sea and Taiwan in the south...
.
Yanmar is the patron of the J. League Division 1 soccer team
Cerezo Osaka
Cerezo Osaka
is a J. League Division 1 association football team. The team name Cerezo means cherry tree in Spanish, which is also the flower of Ōsaka city....
and sponsor for
AFC Champions League
AFC Champions League
The AFC Champions League is the premier Asian club football competition hosted annually by Asian Football Confederation . The tournament is contested among the top thirty-two clubs from the top 10 Asian leagues, two of which must qualify through the playoffs...
, Yanmar Racing and several weather forecast programmes on Japanese
television
Television
Television is a telecommunication medium for transmitting and receiving moving images that can be monochrome or colored, with accompanying sound...
.
Timeline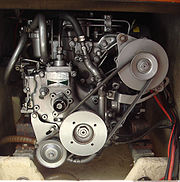 1912 Yamaoka Magokichi sets up business under the name Yamaoka Engine Workshop.
1931 Inauguration of Yamaoka Engine Workshop limited.
1936 Inauguration of Yamaoka Internal Combustion Machines limited.
1940 Yamaoka Internal Combustion Machines amalgamates with Yamaoka Engine Workshop.
1952 Company name changes to Yanmar Diesel limited.
2002 Company name changes to Yanmar limited.
Media programmes sponsored by Yanmar
Yanbo Marbo Weather Forecast (ヤン坊マー坊天気予報, Yanbo-marbo tenki yoho)
Fishery News (漁業ニューズ) on Wakayama Broadcasting System Co.
Past
FTV News sponsored by Yanmar (ヤンマー提供FTVニュース, Yanmar teikyo FTV nyusu) on Fukushima TV.
Yanmar Family Hour (ヤンマーファミリーアワー, Yanmar famiri awa) on Tokyo Broadcasting System

Tokyo Broadcasting System

, TBS Holdings, Inc. or TBSHD, is a stockholding company in Tokyo, Japan. It is a parent company of a television network named and radio network named ....


Television, including

Fly Songoku! (飛べ!孫悟空, tobe songoku), a puppet show based on the classical Chinese novel Journey to the West

Journey to the West

Journey to the West is one of the Four Great Classical Novels of Chinese literature. It was written by Wu Cheng'en in the 16th century. In English-speaking countries, the tale is also often known simply as Monkey. This was one title used for a popular, abridged translation by Arthur Waley...


.
The Chance! (ザ・チャンス!, za chiansu), an American Price is Right

The Price Is Right

The Price Is Right is a television game show franchise originally produced by Mark Goodson and Bill Todman, and created by Bob Stewart, and is currently produced and owned by FremantleMedia. The franchise centers on television game shows, but also includes merchandise such as video games, printed...


style game show

Game show

A game show is a type of radio or television program in which members of the public, television personalities or celebrities, sometimes as part of a team, play a game which involves answering questions or solving puzzles usually for money and/or prizes...


.