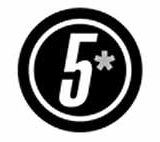 XHGC-TV
XHGC-TV
is a TV station owned by
Televisa
Televisa
Televisa is a Mexican multimedia conglomerate, the largest mass media company in Latin America and in the Spanish-speaking world. It is a major international entertainment business, with much of its programming airing in the United States on Univision, with which it has an exclusive contract...
, broadcasting from
Mexico City
Mexico City
Mexico City is the Federal District , capital of Mexico and seat of the federal powers of the Mexican Union. It is a federal entity within Mexico which is not part of any one of the 31 Mexican states but belongs to the federation as a whole...
, and is the flagship of the
Canal 5
Canal 5 (Televisa Network)
Canal 5 is a television network owned by Televisa, broadcasting from Mexico City and originating from its flagship station, XHGC-TV. Most programming on this station is intended for children and young people, while at night usually features foreign drama and action series, as well a movies...
network.
History
XHGC signed on May 10, 1952, broadcasting a
Mother's Day
Mother's Day
Mother's Day is a celebration honoring mothers and celebrating motherhood, maternal bonds, and the influence of mothers in society. It is celebrated on various days in many parts of the world, yet most commonly in March, April, or May...
event organized by the
Excélsior
Excélsior
Excélsior is a daily newspaper, founded by Rafael Alducin and published in Mexico City since 1917.During the 1950s and 1960s, the newspaper's editorial stance was of a relatively liberal bent, under the editorship of Julio Scherer...
newspaper; but the regular programming began at August 18, 1952.
The station was established by
Guillermo González Camarena
Guillermo González Camarena
Guillermo González Camarena , was a Mexican engineer who was the inventor of a color-wheel type of color television, and who also introduced color television to Mexico....
, a Mexican
engineer
Engineer
An engineer is a professional practitioner of engineering, concerned with applying scientific knowledge, mathematics and ingenuity to develop solutions for technical problems. Engineers design materials, structures, machines and systems while considering the limitations imposed by practicality,...
who was one of the inventors of modern
color television
Color television
Color television is part of the history of television, the technology of television and practices associated with television's transmission of moving images in color video....
; the station's calls reflect his surnames. González Camarena was director and general manager of XHGC until his death in 1965.
In 1962, XHGC became the first station in Mexico to broadcast in color. By request of the same Guillermo González Camarena, the channel became space of children and youth. The first color program broadcasted was
Paraíso infantil
(
Children's Paradise
). Mexico was also likely the third country in North America and the fourth in the world, behind the United States, Cuba and Japan, to introduce color television.
During its early years, XHGC also brought educational television to Mexican viewers, with
Telesecundaria
, a pioneering educational program in Mexico.
In 1954, XHGC was one of the first stations in the world to broadcast an early version of
3D television
3D television
A 3D television is a television set that employs techniques of 3D presentation, such as stereoscopic capture, multi-view capture, or 2D-plus-depth, and a 3D display – a special viewing device to project a television program into a realistic three-dimensional field.- History :In the late-1890's,...
, in which two of the same picture appear side-by-side on the screen, combined into a single 3-dimensional image using special glasses. This version of 3D television was developed by an American inventor, James Butterfield, and tested in Mexico on XHGC.