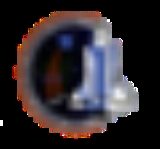 STS-81
STS-81
was a January 1997
Space Shuttle
Space Shuttle
The Space Shuttle was a manned orbital rocket and spacecraft system operated by NASA on 135 missions from 1981 to 2011. The system combined rocket launch, orbital spacecraft, and re-entry spaceplane with modular add-ons...
Atlantis
Space Shuttle Atlantis
The Space Shuttle Atlantis is a retired Space Shuttle orbiter in the Space Shuttle fleet belonging to the National Aeronautics and Space Administration , the spaceflight and space exploration agency of the United States...
mission to the
Mir
Mir
Mir was a space station operated in low Earth orbit from 1986 to 2001, at first by the Soviet Union and then by Russia. Assembled in orbit from 1986 to 1996, Mir was the first modular space station and had a greater mass than that of any previous spacecraft, holding the record for the...
space station.
Crew
Mission parameters
Mass

Mass

Mass can be defined as a quantitive measure of the resistance an object has to change in its velocity.In physics, mass commonly refers to any of the following three properties of matter, which have been shown experimentally to be equivalent:...


: 2250 kilograms (4,960.4 lb)
Perigee

Perigee

Perigee is the point at which an object makes its closest approach to the Earth.. Often the term is used in a broader sense to define the point in an orbit where the orbiting body is closest to the body it orbits. The opposite is the apogee, the farthest or highest point.The Greek prefix "peri"...


: 380 kilometres (236.1 mi)
Apogee: 392 kilometres (243.6 mi)
Inclination

Inclination

Inclination in general is the angle between a reference plane and another plane or axis of direction.-Orbits:The inclination is one of the six orbital parameters describing the shape and orientation of a celestial orbit...


: 51.6°
Period

Orbital period

The orbital period is the time taken for a given object to make one complete orbit about another object.When mentioned without further qualification in astronomy this refers to the sidereal period of an astronomical object, which is calculated with respect to the stars.There are several kinds of...


: 92.2 min
Fifth Mir docking mission
Docked: 15 January 1997, 03:54:49 UTC
Undocked: 20 January 1997, 02:15:44 UTC
Time Docked: 4 days, 22 h, 20 min, 55 s
Mission highlights
STS-81 was the fifth of nine planned missions to
Mir
Mir
Mir was a space station operated in low Earth orbit from 1986 to 2001, at first by the Soviet Union and then by Russia. Assembled in orbit from 1986 to 1996, Mir was the first modular space station and had a greater mass than that of any previous spacecraft, holding the record for the...
and the second one involving an exchange of U.S. astronauts. Astronaut John Blaha, who had been on Mir since 19 September 1996, was replaced by astronaut Jerry Linenger. Linenger spent more than four months on Mir. He returned to Earth on Space Shuttle Mission
STS-84
STS-84
STS-84 was a manned spaceflight mission by Space Shuttle Atlantis to the Mir space station.-Crew:-Mission parameters:*Mass:**Orbiter landing with payload: **Spacehab-DM: ** Orbiter Docking System: **Cargo delivered to Mir:...
.
Atlantis carried the
SPACEHAB
SPACEHAB
Astrotech Corporation , formerly Spacehab Inc., is an aerospace company headquartered in Austin, Texas which provides commercial space products and services to NASA, the U.S. Department of Defense, international space agencies, and global commercial customers...
double module providing additional middeck locker space for secondary experiments. During the five days of docked operations with Mir, the crews transferred water and supplies from one spacecraft to the other. A spacewalk by Linenger and one of his Russian cosmonaut crewmates occurred after the departure of Atlantis.
The STS-81 mission included several experiments in the fields of advanced technology,
Earth science
Earth science
Earth science is an all-embracing term for the sciences related to the planet Earth. It is arguably a special case in planetary science, the Earth being the only known life-bearing planet. There are both reductionist and holistic approaches to Earth sciences...
s, fundamental
biology
Biology
Biology is a natural science concerned with the study of life and living organisms, including their structure, function, growth, origin, evolution, distribution, and taxonomy. Biology is a vast subject containing many subdivisions, topics, and disciplines...
, human life sciences, microgravity, and
space science
Space science
The term space science may mean:* The study of issues specifically related to space travel and space exploration, including space medicine.* Science performed in outer space ....
s. It was hoped that data would supply insight for the planning and development of the
International Space Station
International Space Station
The International Space Station is a habitable, artificial satellite in low Earth orbit. The ISS follows the Salyut, Almaz, Cosmos, Skylab, and Mir space stations, as the 11th space station launched, not including the Genesis I and II prototypes...
, Earth-based sciences of human and biological processes, and the advancement of commercial technology.
STS-81 involved the transfer of 2710 kilograms (5,974.5 lb) of logistics to and from the Mir, the largest transfer of items to date. During the docked phase, 635 kilograms (1,399.9 lb) of water, 516.1 kilograms (1,137.8 lb) of U.S. science equipment, 1000.7 kilograms (2,206.2 lb) of Russian logistics along with 121.7 kilograms (268.3 lb) of miscellaneous material was transferred to Mir. Returned to Earth aboard Atlantis was 570 kilograms (1,256.6 lb) of U.S. science material, 404.5 kilograms (891.8 lb) of Russian logistics and 97.3 kilograms (214.5 lb) of miscellaneous material.
First Shuttle flight of 1997 highlighted by return of U.S. astronaut John Blaha to Earth after 118-day stay aboard Russian Space Station Mir and the largest transfer to date of logistics between the two spacecraft. Atlantis also returned carrying the first plants to complete a life cycle in space — a crop of wheat grown from seed to seed. This fifth of nine planned dockings continued Phase 1B of the NASA/Russian Space Agency cooperative effort, with Linenger becoming the third U.S. astronaut in succession to live on Mir. Same payload configuration flown on previous docking flight — featuring SPACEHAB Double module — flown again.
Blaha joined Mir 22 crew of Commander Valeri Korzun and Flight Engineer Aleksandr Kaleri on 19 September 1996, when he arrived there with the crew of STS-79. Linenger worked with the Mir 22 crew until the arrival in February of the Mir 23 crew of Commander Vasili Tsibliev, Flight Engineer
Aleksandr Lazutkin
Aleksandr Lazutkin
Aleksandr Ivanovich Lazutkin is a Russian cosmonaut.He was selected as cosmonaut on March 3, 1992. His first spaceflight was Soyuz TM-25, on which he was the flight engineer.He is married and has two children....
and German researcher Reinhold Ewald. Ewald returned to Earth with the Mir 22 cosmonauts after a brief stay on the station. Astronaut Michael Foale replaced Linenger on Mir when the STS-84 mission arrived in May 1997.
Docking occurred at 22:55 EST, 14 January, followed by hatch opening at 00:57 January 15. Linenger officially traded places at 04:45 with Blaha who spent 118 days on the station and 128 days total on-orbit. During five days of mated operations, crews transferred nearly 6,000 pounds (2,722 kilograms) of logistics to Mir, including around 725 kilograms (1,598.4 lb) of water; around 516 kilograms (1,137.6 lb) of U.S. science equipment; and 1001 kilograms (2,206.8 lb) of Russian logistical equipment. About 1100 kilograms (2,425.1 lb) of materials returned with Atlantis from Mir.
Crew also tested on Shuttle the Treadmill Vibration Isolation and Stabilization System (TVIS), designed for use in the Russian Service Module of the International Space Station. Another activity related to International Space Station involved firing the orbiter's small vernier jet thrusters during mated operations to gather engineering data.
Undocking occurred at 09:15 EST, 19 January, followed by fly around of Mir.
No significant in-flight anomalies were experienced with Atlantis.
Wake-up calls
NASA began a tradition of playing music to astronauts during the Gemini program, which was first used to wake up a flight crew during
Apollo 15
Apollo 15
Apollo 15 was the ninth manned mission in the American Apollo space program, the fourth to land on the Moon and the eighth successful manned mission. It was the first of what were termed "J missions", long duration stays on the Moon with a greater focus on science than had been possible on previous...
.
Each track is specially chosen, often by their families, and usually has a special meaning to an individual member of the crew, or is applicable to their daily activities.
Flight Day
Song
Artist/Composer
Day 2
"Free Ride

Free Ride (song)

Free Ride is a song written by Dan Hartman and performed by The Edgar Winter Group. The single, engineered by Jim Reeves, was a top 20 U.S. hit in 1973, hitting number 14 on the Billboard Hot 100 Chart. The song is sometimes mistakenly attributed to The Doobie Brothers or Boston, perhaps because of...


"
The Edgar Winter Group
Day 3
"It Keeps You Runnin'"
The Doobie Brothers

The Doobie Brothers

The Doobie Brothers are an American rock band. The group has sold over 40 million units worldwide throughout their career. The Doobie Brothers were inducted into The Vocal Group Hall of Fame in 2004.-Original incarnation:...



Day 4
"Hitchin' a Ride

Hitchin' a Ride (Vanity Fare song)

"Hitchin' a Ride" is a song written by Mitch Murray and Peter Callander issued as a single by the UK-based band, Vanity Fare in late 1969. It reached #16 on the UK Singles Chart in February 1970, but was a bigger hit in the United States, reaching #5 on the Billboard Hot 100 in the spring of 1970. ...


"
Vanity Fare

Vanity Fare

Vanity Fare were a UK pop/rock group formed in 1966, best remembered for their million selling song, "Hitchin' a Ride," which became a worldwide hit in 1970.-Career:...



Day 5
"Celebration

Celebration (song)

"Celebration" is a song released in 1980 by Kool & the Gang from their album Celebrate!. It reached number one on the Billboard Hot 100 chart on February 7, 1981 and held that position until February 20, 1981. Late in 1980, the song had also reached number one on both the Billboard Dance and R&B...


"
Kool and the Gang
Day 6
"I Got You (I Feel Good)

I Got You (I Feel Good)

"I Got You " is a hit song by James Brown. Released as a single in 1965, it was one of Brown's signature songs, and is arguably his most widely-known recording.-Description:...


"
James Brown

James Brown

James Joseph Brown was an American singer, songwriter, musician, and recording artist. He is the originator of Funk and is recognized as a major figure in the 20th century popular music for both his vocals and dancing. He has been referred to as "The Godfather of Soul," "Mr...



Day 7
"Mack the Knife

Mack the Knife

"Mack the Knife" or "The Ballad of Mack the Knife", originally "Die Moritat von Mackie Messer", is a song composed by Kurt Weill with lyrics by Bertolt Brecht for their music drama Die Dreigroschenoper, or, as it is known in English, The Threepenny Opera. It premiered in Berlin in 1928 at the...


"
Bobby Darin

Bobby Darin

Bobby Darin , born Walden Robert Cassotto, was an American singer, actor and musician.Darin performed in a range of music genres, including pop, rock, jazz, folk and country...



Day 8
"Ticket to Ride

Ticket to Ride

"Ticket to Ride" is a song by The Beatles from their 1965 album, Help!. It was recorded 15 February 1965 and released two months later. -Composition:...


"
The Beatles

The Beatles

The Beatles were an English rock band, active throughout the 1960s and one of the most commercially successful and critically acclaimed acts in the history of popular music. Formed in Liverpool, by 1962 the group consisted of John Lennon , Paul McCartney , George Harrison and Ringo Starr...



Day 9
"My Favorite Marcia"
The Allison Brown Quartet
Day 10
"The Banana Boat Song"
Harry Belafonte

Harry Belafonte

Harold George "Harry" Belafonte, Jr. is an American singer, songwriter, actor and social activist. He was dubbed the "King of Calypso" for popularizing the Caribbean musical style with an international audience in the 1950s...



See also
Space science

Space science

The term space science may mean:* The study of issues specifically related to space travel and space exploration, including space medicine.* Science performed in outer space ....



Space shuttle

Space Shuttle

The Space Shuttle was a manned orbital rocket and spacecraft system operated by NASA on 135 missions from 1981 to 2011. The system combined rocket launch, orbital spacecraft, and re-entry spaceplane with modular add-ons...



List of human spaceflights chronologically
External links