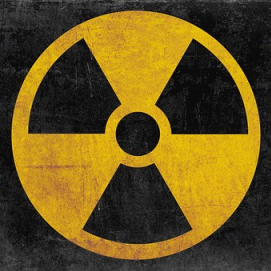 Nuclear proliferation
Nuclear proliferation
is a term now used to describe the spread of nuclear weapons, fissile material, and weapons-applicable nuclear technology and information, to nations which are not recognized as "Nuclear Weapon States" by the
Treaty on the Nonproliferation of Nuclear Weapons
, also known as the Nuclear Nonproliferation Treaty or NPT.
Proliferation has been opposed by many nations with and without nuclear weapons, the governments of which fear that more countries with nuclear weapons may increase the possibility of
nuclear warfare
Nuclear warfare
Nuclear warfare, or atomic warfare, is a military conflict or political strategy in which nuclear weaponry is detonated on an opponent. Compared to conventional warfare, nuclear warfare can be vastly more destructive in range and extent of damage...
(up to and including the so-called "
countervalue
Countervalue
Countervalue is the targeting of an opponent's cities and civilian populations. In contrast, counterforce refers to the targeting of an opponent's military personnel, forces and facilities.-Theory:...
" targeting of civilians with nuclear weapons), de-stabilize international or regional relations, or infringe upon the national
sovereignty
Sovereignty
Sovereignty is the quality of having supreme, independent authority over a geographic area, such as a territory. It can be found in a power to rule and make law that rests on a political fact for which no purely legal explanation can be provided...
of
state
Nation-state
The nation state is a state that self-identifies as deriving its political legitimacy from serving as a sovereign entity for a nation as a sovereign territorial unit. The state is a political and geopolitical entity; the nation is a cultural and/or ethnic entity...
s.
Four nations besides the five recognized Nuclear Weapons States, none of which signed or ratified the NPT, have acquired, or are presumed to have acquired, nuclear weapons:
India
India
India , officially the Republic of India , is a country in South Asia. It is the seventh-largest country by geographical area, the second-most populous country with over 1.2 billion people, and the most populous democracy in the world...
,
Pakistan
Pakistan
Pakistan , officially the Islamic Republic of Pakistan is a sovereign state in South Asia. It has a coastline along the Arabian Sea and the Gulf of Oman in the south and is bordered by Afghanistan and Iran in the west, India in the east and China in the far northeast. In the north, Tajikistan...
,
North Korea
North Korea
The Democratic People's Republic of Korea , , is a country in East Asia, occupying the northern half of the Korean Peninsula. Its capital and largest city is Pyongyang. The Korean Demilitarized Zone serves as the buffer zone between North Korea and South Korea...
, and
Israel
Israel
The State of Israel is a parliamentary republic located in the Middle East, along the eastern shore of the Mediterranean Sea...
.