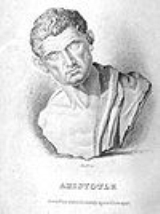 Nature (philosophy)
Nature
Nature
Nature, in the broadest sense, is equivalent to the natural world, physical world, or material world. "Nature" refers to the phenomena of the physical world, and also to life in general...
is a concept with two major sets of inter-related meanings, referring on the one hand to the things which are natural, or subject to the normal working of "laws of nature", or on the other hand to the essential properties and
causes
Causality
Causality is the relationship between an event and a second event , where the second event is understood as a consequence of the first....
of those things to be what they naturally are, or in other words the laws of nature themselves.
How to understand the meaning and significance of nature has been a consistent theme of discussion within the history of Western Civilization, in the
philosophical
Philosophy
Philosophy is the study of general and fundamental problems, such as those connected with existence, knowledge, values, reason, mind, and language. Philosophy is distinguished from other ways of addressing such problems by its critical, generally systematic approach and its reliance on rational...
fields of
metaphysics
Metaphysics
Metaphysics is a branch of philosophy concerned with explaining the fundamental nature of being and the world, although the term is not easily defined. Traditionally, metaphysics attempts to answer two basic questions in the broadest possible terms:...
and
epistemology
, as well as in
theology
Theology
Theology is the systematic and rational study of religion and its influences and of the nature of religious truths, or the learned profession acquired by completing specialized training in religious studies, usually at a university or school of divinity or seminary.-Definition:Augustine of Hippo...
and
science
Science
Science is a systematic enterprise that builds and organizes knowledge in the form of testable explanations and predictions about the universe...
. The study of natural things and the regular laws which seem to govern them, as opposed to discussion about what it means to be natural, is the area of
natural science
Natural science
The natural sciences are branches of science that seek to elucidate the rules that govern the natural world by using empirical and scientific methods...
.
The word "nature" derives from
Latin
Latin
Latin is an Italic language originally spoken in Latium and Ancient Rome. It, along with most European languages, is a descendant of the ancient Proto-Indo-European language. Although it is considered a dead language, a number of scholars and members of the Christian clergy speak it fluently, and...
nātūra
, a philosophical term derived from the verb for
birth
Birth
Birth is the act or process of bearing or bringing forth offspring. The offspring is brought forth from the mother. The time of human birth is defined as the time at which the fetus comes out of the mother's womb into the world...
, which was used as a translation for the earlier
Ancient Greek
Ancient Greek
Ancient Greek is the stage of the Greek language in the periods spanning the times c. 9th–6th centuries BC, , c. 5th–4th centuries BC , and the c. 3rd century BC – 6th century AD of ancient Greece and the ancient world; being predated in the 2nd millennium BC by Mycenaean Greek...
term
phusis
which was derived from the verb for natural growth, for example that of a plant. Already in classical times, philosophical use of these words combined two related meanings which have in common that they refer to the way in which things happen by themselves, "naturally", without "interference" from human deliberation, divine intervention, or anything outside of what is considered normal for the natural things being considered.
Understandings of nature depend on the subject and age of the work where they appear. For example
Aristotle
Aristotle
Aristotle was a Greek philosopher and polymath, a student of Plato and teacher of Alexander the Great. His writings cover many subjects, including physics, metaphysics, poetry, theater, music, logic, rhetoric, linguistics, politics, government, ethics, biology, and zoology...
's explanation of natural properties differs from what is meant by natural properties in modern philosophical and scientific works, which can also differ from other scientific and conventional usage.
Classical nature and Aristotelian metaphysics
The
Physics
Physics (Aristotle)
The Physics of Aristotle is one of the foundational books of Western science and philosophy...
(from
physis
, Greek for "nature") is Aristotle's principal work on nature. In Physics II.1, Aristotle defines a nature as "a source or cause of being moved and of being at rest in that to which it belongs primarily". In other words, a nature is the principle within a natural raw material that is the source of tendencies to change or rest in a particular way unless stopped. For example a rock would fall unless stopped. Natural things stand in contrast to artifacts, which are formed by human artifice, not because of an innate tendency. (The raw materials of a bed have no tendency to become a bed.) In terms of Aristotle's theory of
four causes
Four causes
Four Causes refers to a principle in Aristotelian science that is used to understand change. Aristotle described four different types of causes, or ways in which an object could be explained: "we do not have knowledge of a thing until we have grasped its why, that is to say, its cause", He argued...
, the word natural is applied both to the innate potential of matter cause and the forms which the matter tends to become naturally.
According to
Leo Strauss
Leo Strauss
Leo Strauss was a political philosopher and classicist who specialized in classical political philosophy. He was born in Germany to Jewish parents and later emigrated to the United States...
, the beginning of Western philosophy involved the "discovery or invention of nature" and the "pre-philosophical equivalent of nature" was supplied by "such notions as 'custom' or 'ways'". In ancient Greek philosophy on the other hand, Nature or natures are ways that are "really universal" "in all times and places". What makes nature different is that it presupposes not only that not all customs and ways are equal, but also that one can "find one's bearings in the cosmos" "on the basis of inquiry" (not for example on the basis of traditions or religion). To put this "discovery or invention" into the traditional terminology, what is "by nature" is contrasted to what is "by convention". The concept of nature taken this far remains a strong tradition in modern western thinking.
Science
Science
Science is a systematic enterprise that builds and organizes knowledge in the form of testable explanations and predictions about the universe...
, according to Strauss' commentary of Western history is the contemplation of nature, while
technology
Technology
Technology is the making, usage, and knowledge of tools, machines, techniques, crafts, systems or methods of organization in order to solve a problem or perform a specific function. It can also refer to the collection of such tools, machinery, and procedures. The word technology comes ;...
was or is an attempt to imitate it.
Going further, the philosophical concept of nature or natures as a special type of causation - for example that the way particular humans are is partly caused by something called "human nature" is an essential step towards
Aristotle
Aristotle
Aristotle was a Greek philosopher and polymath, a student of Plato and teacher of Alexander the Great. His writings cover many subjects, including physics, metaphysics, poetry, theater, music, logic, rhetoric, linguistics, politics, government, ethics, biology, and zoology...
's teaching concerning
causation
Causation
Causation may refer to:* Causation , a key component to establish liability in both criminal and civil law* Causation in English law defines the requirement for liability in negligence...
, which became standard in all Western philosophy until the arrival of modern science.

Whether it was intended or not, Aristotle's inquiries into this subject were long felt to have resolved the discussion about nature in favor of one solution. In this account, there are four different types of cause:
The material cause is the "raw material" - the matter which undergoes change. One of the causes of a statue being what it is might be that it is bronze. All meanings of the word nature encompass this simple meaning.
The efficient cause is the motion of another thing, which makes a thing change, for example a chisel hitting a rock causes a chip to break off. This is the way which the matter is forming into a form so that it become substance like what Aristotle said that a substance must have a form and matter in order to call it substance. This is the motion of changing a single being into two. This is the most obvious way in which cause and effect works, as in the descriptions of modern science. But according to Aristotle, this does not yet explain that of which the motion is, and we must "apply ourselves to the question whether there is any other cause per se besides matter".
The formal cause is the form or idea which serves as a template towards which things develop - for example following an approach based upon Aristotle we could say that a child develops in a way partly determined by a thing called "human nature". Here, nature is a cause.
The final cause is the aim towards which something is directed. For example a human aims at something perceived to be good, as Aristotle says in the opening lines of the Nicomachean Ethics

Nicomachean Ethics

The Nicomachean Ethics is the name normally given to Aristotle's best known work on ethics. The English version of the title derives from Greek Ἠθικὰ Νικομάχεια, transliterated Ethika Nikomacheia, which is sometimes also given in the genitive form as Ἠθικῶν Νικομαχείων, Ethikōn Nikomacheiōn...


.
The formal and final cause are an essential part of Aristotle's "
Metaphysics
Metaphysics
Metaphysics is a branch of philosophy concerned with explaining the fundamental nature of being and the world, although the term is not easily defined. Traditionally, metaphysics attempts to answer two basic questions in the broadest possible terms:...
" - his attempt to go beyond nature and explain nature itself. In practice they imply a human-like consciousness involved in the causation of all things, even things which are not man-made. Nature itself is attributed with having aims.
The artificial, like the conventional therefore, is within this branch of Western thought, traditionally contrasted with the natural.
Technology
Technology
Technology is the making, usage, and knowledge of tools, machines, techniques, crafts, systems or methods of organization in order to solve a problem or perform a specific function. It can also refer to the collection of such tools, machinery, and procedures. The word technology comes ;...
was contrasted with
science
Science
Science is a systematic enterprise that builds and organizes knowledge in the form of testable explanations and predictions about the universe...
, as mentioned above. And another essential aspect to this understanding of causation was the distinction between the
accidental
Accident (philosophy)
Accident, as used in philosophy, is an attribute which may or may not belong to a subject, without affecting its essence. The word "accident" has been employed throughout the history of philosophy with several distinct meanings....
properties of a thing and the
substance
Substance theory
Substance theory, or substance attribute theory, is an ontological theory about objecthood, positing that a substance is distinct from its properties. A thing-in-itself is a property-bearer that must be distinguished from the properties it bears....
- another distinction which has lost favor in the modern era, after having long been widely accepted in medieval Europe.
To describe it another way, Aristotle treated organisms and other natural wholes as existing at a higher level than mere matter in motion. Aristotle's argument for formal and final causes is related to a doctrine about how it is possible that people know things: "If nothing exists apart from individual things, nothing will be intelligible; everything will be sensible, and there will be no knowledge of anything—unless it be maintained that sense-perception is knowledge". Those philosophers who disagree with this reasoning therefore also see
knowledge
Knowledge
Knowledge is a familiarity with someone or something unknown, which can include information, facts, descriptions, or skills acquired through experience or education. It can refer to the theoretical or practical understanding of a subject...
differently than Aristotle.
Aristotle then, described nature or natures as follows, in a way quite differently to modern science...
It might be argued, as indeed it has been, that this type of theory represented an over-simplifying diversion from the debates within Classical philosophy, possibly even that Aristotle saw it as a simplification or summary of the debates himself. But in any case the theory of the four causes became a standard part of any advanced education in the
Middle Ages
Middle Ages
The Middle Ages is a periodization of European history from the 5th century to the 15th century. The Middle Ages follows the fall of the Western Roman Empire in 476 and precedes the Early Modern Era. It is the middle period of a three-period division of Western history: Classic, Medieval and Modern...
.
Modern science and laws of nature: trying to avoid metaphysics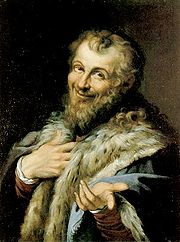 In contrast, Modern Science took its distinctive turn with
Francis Bacon
Francis Bacon
Francis Bacon, 1st Viscount St Albans, KC was an English philosopher, statesman, scientist, lawyer, jurist, author and pioneer of the scientific method. He served both as Attorney General and Lord Chancellor of England...
, who rejected the four distinct causes, and saw Aristotle as someone who "did proceed in such a spirit of difference and contradiction towards all antiquity: undertaking not only to frame new words of science at pleasure, but to confound and extinguish all ancient wisdom". He felt that lesser known Greek philosophers such as
Democritus
Democritus
Democritus was an Ancient Greek philosopher born in Abdera, Thrace, Greece. He was an influential pre-Socratic philosopher and pupil of Leucippus, who formulated an atomic theory for the cosmos....
"who did not suppose a
mind
Mind
The concept of mind is understood in many different ways by many different traditions, ranging from panpsychism and animism to traditional and organized religious views, as well as secular and materialist philosophies. Most agree that minds are constituted by conscious experience and intelligent...
or
reason
Reason
Reason is a term that refers to the capacity human beings have to make sense of things, to establish and verify facts, and to change or justify practices, institutions, and beliefs. It is closely associated with such characteristically human activities as philosophy, science, language, ...
in the frame of things", have been arrogantly dismissed because of Aristotelianism leading to a situation in his time wherein "the search of the physical causes hath been neglected, and passed in silence".
And so Bacon advised...
In his
Novum Organum
Novum Organum
The Novum Organum, full original title Novum Organum Scientiarum, is a philosophical work by Francis Bacon, written in Latin and published in 1620. The title translates as new instrument, i.e. new instrument of science. This is a reference to Aristotle's work Organon, which was his treatise on...
Bacon argued that the only forms or natures we should hypothesize are the "simple" (as opposed to compound) ones such as the ways in which
heat
Heat
In physics and thermodynamics, heat is energy transferred from one body, region, or thermodynamic system to another due to thermal contact or thermal radiation when the systems are at different temperatures. It is often described as one of the fundamental processes of energy transfer between...
,
movement
Motion (physics)
In physics, motion is a change in position of an object with respect to time. Change in action is the result of an unbalanced force. Motion is typically described in terms of velocity, acceleration, displacement and time . An object's velocity cannot change unless it is acted upon by a force, as...
, etc. work. For example in aphorism 51 he writes:
Following Bacon's advice, the scientific search for the formal cause of things is now replaced by the search for "
laws of nature
Law of nature
Law of Nature may refer to:* Physical law, a scientific generalization based upon empirical observation* Natural law, any of a number of doctrines in moral, political and legal theory...
" or "laws of physics" in all scientific thinking. To use Aristotle's well-known terminology these are descriptions of efficient cause, and not formal cause or final cause. It means modern science limits its hypothesizing about non-physical things to the assumption that there are regularities to the ways of all things which do not change.
These general laws, in other words, replace thinking about
specific
"laws", for example "
human
nature". In modern science, human nature is part of the same general scheme of cause and effect, obeying the same general laws, as all other things. The above-mentioned difference between accidental and substantial properties, and indeed knowledge and opinion, also disappear within this new approach that aimed to avoid metaphysics.
As Bacon knew, the term "laws of nature" was one taken from medieval
Aristotelianism
Aristotelianism
Aristotelianism is a tradition of philosophy that takes its defining inspiration from the work of Aristotle. The works of Aristotle were initially defended by the members of the Peripatetic school, and, later on, by the Neoplatonists, who produced many commentaries on Aristotle's writings...
. St Thomas of Aquinas for example, defined law so that nature really was legislated to consciously achieve aims, like human law: "an ordinance of reason for the common good, made by him who has care of the community and promulgated". In contrast, roughly contemporary with Bacon, Hugo Grotius described the law of nature as "a rule that [can] be deduced from fixed principles by a sure process of reasoning". And later still, Montesquieu was even further from the original legal metaphor, describing laws vaguely as "the necessary relations deriving from the nature of things".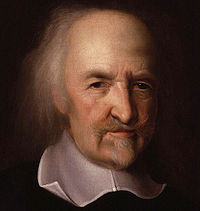 One of the most important implementors of Bacon's proposal was
Thomas Hobbes
Thomas Hobbes
Thomas Hobbes of Malmesbury , in some older texts Thomas Hobbs of Malmsbury, was an English philosopher, best known today for his work on political philosophy...
, whose remarks concerning nature are particularly well-known. His most famous work,
Leviathan
Leviathan
Leviathan , is a sea monster referred to in the Bible. In Demonology, Leviathan is one of the seven princes of Hell and its gatekeeper . The word has become synonymous with any large sea monster or creature...
, opens with the word "Nature" and then parenthetically defines it as "the art whereby
God
God
God is the English name given to a singular being in theistic and deistic religions who is either the sole deity in monotheism, or a single deity in polytheism....
hath made and governes the world". Despite this pious description, he follows a Baconian approach. Following his contemporary, Descartes, Hobbes describes life itself as mechanical, caused in the same way as
clockwork
Clockwork
A clockwork is the inner workings of either a mechanical clock or a device that operates in a similar fashion. Specifically, the term refers to a mechanical device utilizing a complex series of gears....
:
On this basis, already being established in
natural science
Natural science
The natural sciences are branches of science that seek to elucidate the rules that govern the natural world by using empirical and scientific methods...
in his lifetime, Hobbes sought to discuss politics and human life in terms of "laws of nature". But in the new modern approach of Bacon and Hobbes, and before them Machiavelli (who however never clothed his criticism of the Aristotelian approach in medieval terms like "laws of nature"), such laws of nature are quite different to human laws: they no longer imply any sense of better or worse, but simply how things really are, and, when in reference to laws of
human
nature, what sorts of human behavior can be most relied upon.
"Late modern" nature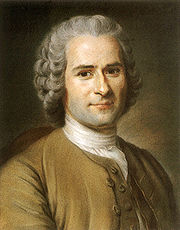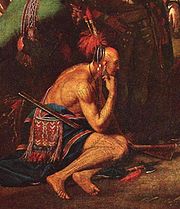 Having disconnected the term "law of nature" from the original medieval metaphor of human-made law, the term "law of nature" is now used less than in early modern times.
To take the critical example of human nature, as discussed in ethics and politics, once early modern philosophers such as Hobbes had described human nature as whatever you could expect from a mechanism called a human, the point of speaking of human nature became problematic in some contexts.
In the late 18th century, Rousseau took a critical step in his Second Discourse, reasoning that
human nature
Human nature
Human nature refers to the distinguishing characteristics, including ways of thinking, feeling and acting, that humans tend to have naturally....
as we know it,
rational
Rationality
In philosophy, rationality is the exercise of reason. It is the manner in which people derive conclusions when considering things deliberately. It also refers to the conformity of one's beliefs with one's reasons for belief, or with one's actions with one's reasons for action...
, and with
language
Language
Language may refer either to the specifically human capacity for acquiring and using complex systems of communication, or to a specific instance of such a system of complex communication...
, and so on, is a result of historical accidents, and the specific up-bringing of an individual. The consequences of this line of reasoning were to be enormous. It was all about the question of nature. In effect it was being claimed that human nature, one of the most important types of nature in Aristotelian thinking, did not exist as it had been understood to exist.
The survival of metaphysics
The approach of modern science, like the approach of Aristotelianism, is apparently not universally accepted by all people who accept the concept of nature as a reality which we can pursue with reason.
Bacon and other opponents of Metaphysics claim that all attempts to go beyond nature are bound to fall into the same errors, but Metaphysicians themselves see differences between different approaches.
Immanuel Kant
Immanuel Kant
Immanuel Kant was a German philosopher from Königsberg , researching, lecturing and writing on philosophy and anthropology at the end of the 18th Century Enlightenment....
for example, expressed the need for a Metaphysics in quite similar terms to Aristotle.
As in Aristotelianism then, Kantianism claims that the human mind must itself have characteristics which are beyond nature, metaphysical, in some way. Specifically Kant argued that the human mind comes ready-made with
a priori
programming, so to speak, which allows it to make sense of nature.
The study of nature without metaphysics
Authors from Nietzsche to
Richard Rorty
Richard Rorty
Richard McKay Rorty was an American philosopher. He had a long and diverse academic career, including positions as Stuart Professor of Philosophy at Princeton, Kenan Professor of Humanities at the University of Virginia, and Professor of Comparative Literature at Stanford University...
have claimed that science, the study of nature, can and should exist without metaphysics. But this claim has always been controversial. Authors like Bacon and Hume never denied that their use of the word "nature" implied a metaphysics, but tried to follow Machiavelli's approach of talking about what works, instead of claiming to understand what seems impossible to understand.
Eastern civilization and the philosophical question of nature
The discussion so far above focuses upon the Western philosophical tradition, where the word "nature" has a very specific history. But despite claims mentioned above to the contrary, it is not universally accepted that Greek philosophy was the one occasion upon which the concept of nature was discovered and emphasized in this way.
In Chinese, the term "nature" may be rendered as either
ziran
, or
xing
. The same terms appear in the philosophical literature of nations that adopted the Chinese writing such as Japan and Korea. In the early Chinese literature, nature appears in what might be called, a "pre-Socratic" sense akin to
Dao
, or "the Way", in antiquity, similar to
fa
or "Law"). Indeed, in ancient Daoism,
the Way
is above all,
the way of nature
(
ziran zhi dao
). The term "Dao" is sometimes compared to the enigmatic way
Heraclitus
Heraclitus
Heraclitus of Ephesus was a pre-Socratic Greek philosopher, a native of the Greek city Ephesus, Ionia, on the coast of Asia Minor. He was of distinguished parentage. Little is known about his early life and education, but he regarded himself as self-taught and a pioneer of wisdom...
used "
Logos
Logos
' is an important term in philosophy, psychology, rhetoric and religion. Originally a word meaning "a ground", "a plea", "an opinion", "an expectation", "word," "speech," "account," "reason," it became a technical term in philosophy, beginning with Heraclitus ' is an important term in...
". In older extant Chinese texts (e.g.
Huangdi Sijing
, or
Scripture of the Yellow Emperor
), Dao (as the Dao of nature) has at once a metaphysical and legal character, strongly suggesting that the source of legislation is to be found in the nature of things. While at first, the nature of things was intended as an impulse (
zhi
or
xin
), in later
Confucianism
Confucianism
Confucianism is a Chinese ethical and philosophical system developed from the teachings of the Chinese philosopher Confucius . Confucianism originated as an "ethical-sociopolitical teaching" during the Spring and Autumn Period, but later developed metaphysical and cosmological elements in the Han...
the distinction would be stressed between mind and will, or between life and the "principle" or "mind" of life (
xing
). In
Mencius
Mencius
Mencius was a Chinese philosopher who was arguably the most famous Confucian after Confucius himself.-Life:Mencius, also known by his birth name Meng Ke or Ko, was born in the State of Zou, now forming the territory of the county-level city of Zoucheng , Shandong province, only thirty kilometres ...
, for instance, life and its principle are juxtaposed in a way that later scholars establish to be
mind
, as a principle, independent of human will (thus, for example, the
mind of nature
). Confucius articulates, a question of natural principle, or the standard of interpretation of
names
. When Confucius seeks beyond the plane of convention or custom—when he reaches out to the roots of names—he does not find the will of gods and spirits. What he did find remains the subject of interpretation for the scholarship of thousands of years. That subject is usually called nature or the mind thereof.
The philosophical tradition of
Legalism
Legalism
Legalism may refer to:In philosophy:* Legalism , Chinese political philosophy based on the idea that a highly efficient and powerful government is the key to social order....
, generally may be understood as a quest for the
mind of nature,
and as a struggle to preserve that quest against "heretical" (
xiadao
) tendencies to seek nature (or the mind thereof) outside the law. Accordingly, throughout ancient China, scholarship of the period generally remained tied to political problems, or problems of legal interpretation.
Metaphysical
Metaphysics
Metaphysics is a branch of philosophy concerned with explaining the fundamental nature of being and the world, although the term is not easily defined. Traditionally, metaphysics attempts to answer two basic questions in the broadest possible terms:...
problems were understood as eminently legal problems (and vice versa), so that the interpretation or study (
xue
) of Justice or Right (
yi
) emergeed as the philosophical activity par excellence: to ask "what is Justice?", a favorite question of Confucius, is both to probe the essential (interior) nature of names, or "to know speech" (
zhiyan
), in principle, by virtue of the constituent names.
The rise of
Buddhism
Buddhism
Buddhism is a religion and philosophy encompassing a variety of traditions, beliefs and practices, largely based on teachings attributed to Siddhartha Gautama, commonly known as the Buddha . The Buddha lived and taught in the northeastern Indian subcontinent some time between the 6th and 4th...
in ancient China, stimulated the debate on nature once again. Now nature was unequivocally regarded as the
mind of all things
, or as "Buddha-nature" (
foxing
). This was also the
mind of "the Empire"
Mandate of Heaven
The Mandate of Heaven is a traditional Chinese philosophical concept concerning the legitimacy of rulers. It is similar to the European concept of the divine right of kings, in that both sought to legitimaze rule from divine approval; however, unlike the divine right of kings, the Mandate of...
(
tianxia
), or the monarchic principle common to all nations, (hence an identification—notably in Japan—of Buddha as the essence of the Emperor). nature, regarded as utterly beyond both imagination and speech, was that which "cannot be imagined or deliberated", (
bukesiyi
) In the act of being revealed universally, that which is neither externally, nor internally, accessible to the delusional sensory capabilities of one's misappropriating
ego
disappears. Facing of the threat of a
solar eclipse
Solar eclipse
As seen from the Earth, a solar eclipse occurs when the Moon passes between the Sun and the Earth, and the Moon fully or partially blocks the Sun as viewed from a location on Earth. This can happen only during a new moon, when the Sun and the Moon are in conjunction as seen from Earth. At least...
, or the depths of the problem of nature, and the consequent decay of civil life into "chaos" or (
luan
), the
Chan
or
Zen
revival of "the Buddha Way" (
fodao
) emerged. This emphasized the original coincidence of the
Buddha mind
(the metaphysical) and the
everyday mind
(the political). The name Buddha, refers neither to something outside the ego (
wo
), nor to ego as a self-appropriating poetic faculty. From this approach, the Buddha was understood as "original" nature, or original mind, yet "very ordinary" because Buddha is not the constitutive principle of an order beyond the civil order, or public morality. Of "this very order", not the ego's deluded physical motion or nominal forms, the ordering principle of both speech and sensory experience "gathers" common experience under a global scope with universal names declared as "direct pointers", for example, (
zhi
) to "the moon" (
yue
) or "the original mind". The foremost task of a
student of the way
was thus to recover the constitutive principle of the common experience, their original mind. When understood in this way, "original mind" was thought to conform with normative public morality. Ultimately, Chan was no less a return to "piety" ( xiao), than it was a return to nature as the common principle of the constitution of civil life.
See also