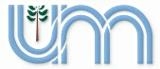 National University of Misiones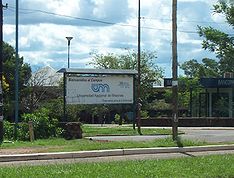 The
National University of Misiones
(in
Spanish
Spanish language
Spanish , also known as Castilian , is a Romance language in the Ibero-Romance group that evolved from several languages and dialects in central-northern Iberia around the 9th century and gradually spread with the expansion of the Kingdom of Castile into central and southern Iberia during the...
:
Universidad Nacional de Misiones
,
UNaM
) is a public
university
University
A university is an institution of higher education and research, which grants academic degrees in a variety of subjects. A university is an organisation that provides both undergraduate education and postgraduate education...
in
Argentina
Argentina
Argentina , officially the Argentine Republic , is the second largest country in South America by land area, after Brazil. It is constituted as a federation of 23 provinces and an autonomous city, Buenos Aires...
; founded by the law 20.286 on April 16, 1973, as part of the
Taquini plan
Taquini Plan
The Taquini Plan was a project for the restructuring of higher education in Argentina proposed by biochemist and academic Dr. Alberto Taquini in 1968...
, a program of reorganization of the top education that would take the foundation of universities of Jujuy, La Pampa, Lomas de Zamora, Entre Ríos, Luján, Catamarca, Salta, San Juan, San Luis y Santiago del Estero, form to more than 11.000 pupils, between them numerous foreigners, given their border location with
Paraguay
Paraguay
Paraguay , officially the Republic of Paraguay , is a landlocked country in South America. It is bordered by Argentina to the south and southwest, Brazil to the east and northeast, and Bolivia to the northwest. Paraguay lies on both banks of the Paraguay River, which runs through the center of the...
and
Brazil
Brazil
Brazil , officially the Federative Republic of Brazil , is the largest country in South America. It is the world's fifth largest country, both by geographical area and by population with over 192 million people...
. It has a publishing house and a radio station,
LRH301 FM Universidad Nacional de Misiones
, that streams in Ogg Vorbis format.
Faculties
External links
See also