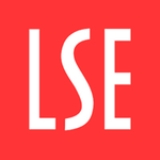 London School of Economics
The London School of Economics and Political Science (informally the London School of Economics or LSE) is a
public
Public university
A public university is a university that is predominantly funded by public means through a national or subnational government, as opposed to private universities. A national university may or may not be considered a public university, depending on regions...
research university specialised in the
social sciences
Social sciences
Social science is the field of study concerned with society. "Social science" is commonly used as an umbrella term to refer to a plurality of fields outside of the natural sciences usually exclusive of the administrative or managerial sciences...
located in London, United Kingdom, and a constituent college of the federal
University of London
University of London
-20th century:Shortly after 6 Burlington Gardens was vacated, the University went through a period of rapid expansion. Bedford College, Royal Holloway and the London School of Economics all joined in 1900, Regent's Park College, which had affiliated in 1841 became an official divinity school of the...
. Founded in 1895 by
Fabian Society
Fabian Society
The Fabian Society is a British socialist movement, whose purpose is to advance the principles of democratic socialism via gradualist and reformist, rather than revolutionary, means. It is best known for its initial ground-breaking work beginning late in the 19th century and continuing up to World...
members Sidney Webb,
Beatrice Webb
Beatrice Webb
Martha Beatrice Webb, Lady Passfield was an English sociologist, economist, socialist and social reformer. Although her husband became Baron Passfield in 1929, she refused to be known as Lady Passfield...
and
George Bernard Shaw
George Bernard Shaw
George Bernard Shaw was an Irish playwright and a co-founder of the London School of Economics. Although his first profitable writing was music and literary criticism, in which capacity he wrote many highly articulate pieces of journalism, his main talent was for drama, and he wrote more than 60...
, LSE joined the University of London in 1900 and degrees were issued to its students from 1902 onwards.