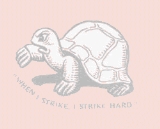 Fabian Society
The
Fabian Society
is a
British socialist
History of socialism in Great Britain
The History of socialism in the United Kingdom is generally thought to stretch back to the 19th century. Starting to arise in the aftermath of the English Civil War notions of socialism in Great Britain and Northern Ireland have taken many different forms from the utopian philanthropism of Robert...
movement, whose purpose is to advance the principles of
democratic socialism
Democratic socialism
Democratic socialism is a description used by various socialist movements and organizations to emphasize the democratic character of their political orientation...
via
gradualist
Gradualism
Gradualism is the belief in or the policy of advancing toward a goal by gradual, often slow stages.-Politics and society:In politics, the concept of gradualism is used to describe the belief that change ought to be brought about in small, discrete increments rather than in abrupt strokes such as...
and
reformist
Reformism
Reformism is the belief that gradual democratic changes in a society can ultimately change a society's fundamental economic relations and political structures...
, rather than
revolution
Revolution
A revolution is a fundamental change in power or organizational structures that takes place in a relatively short period of time.Aristotle described two types of political revolution:...
ary, means. It is best known for its initial ground-breaking work beginning late in the 19th century and continuing up to
World War I
World War I
World War I , which was predominantly called the World War or the Great War from its occurrence until 1939, and the First World War or World War I thereafter, was a major war centred in Europe that began on 28 July 1914 and lasted until 11 November 1918...
. The society laid many of the foundations of the
Labour Party
Labour Party (UK)
The Labour Party is a centre-left democratic socialist party in the United Kingdom. It surpassed the Liberal Party in general elections during the early 1920s, forming minority governments under Ramsay MacDonald in 1924 and 1929-1931. The party was in a wartime coalition from 1940 to 1945, after...
and subsequently affected the policies of states emerging from the decolonisation of the
British Empire
British Empire
The British Empire comprised the dominions, colonies, protectorates, mandates and other territories ruled or administered by the United Kingdom. It originated with the overseas colonies and trading posts established by England in the late 16th and early 17th centuries. At its height, it was the...
, especially India.
Today, the society functions primarily as a
think tank
Think tank
A think tank is an organization that conducts research and engages in advocacy in areas such as social policy, political strategy, economics, military, and technology issues. Most think tanks are non-profit organizations, which some countries such as the United States and Canada provide with tax...
and is one of 15 socialist societies affiliated with the Labour Party.