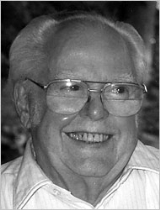 James Hillier
Not to be confused with the British actor James Hillier (actor)

James Hillier (actor)

James Hillier, is an English actor. In recent years he has played Sergeant Christian Young on the BBC police drama, HolbyBlue, and Damian, Roxy Mitchell's fiancé in BBC1 Soap Opera EastEnders.-Early life:...


.
James Hillier
, (August 22, 1915 – January 15, 2007) was a
Canadian
Canada
Canada is a North American country consisting of ten provinces and three territories. Located in the northern part of the continent, it extends from the Atlantic Ocean in the east to the Pacific Ocean in the west, and northward into the Arctic Ocean...
-born scientist and inventor who designed and built, with Albert Prebus, the first successful high-resolution
electron microscope
Electron microscope
An electron microscope is a type of microscope that uses a beam of electrons to illuminate the specimen and produce a magnified image. Electron microscopes have a greater resolving power than a light-powered optical microscope, because electrons have wavelengths about 100,000 times shorter than...
in
North America
North America
North America is a continent wholly within the Northern Hemisphere and almost wholly within the Western Hemisphere. It is also considered a northern subcontinent of the Americas...
in 1938.
Born in
Brantford, Ontario
Brantford, Ontario
Brantford is a city located on the Grand River in Southern Ontario, Canada. While geographically surrounded by the County of Brant, the city is politically independent...
, the son of James and Ethel (Cooke) Hillier, he received a
Bachelor of Arts
Bachelor of Arts
A Bachelor of Arts , from the Latin artium baccalaureus, is a bachelor's degree awarded for an undergraduate course or program in either the liberal arts, the sciences, or both...
in Mathematics and Physics (1937),
Master of Arts
Master of Arts (postgraduate)
A Master of Arts from the Latin Magister Artium, is a type of Master's degree awarded by universities in many countries. The M.A. is usually contrasted with the M.S. or M.Sc. degrees...
(1938), and a
Ph.D
Doctor of Philosophy
Doctor of Philosophy, abbreviated as Ph.D., PhD, D.Phil., or DPhil , in English-speaking countries, is a postgraduate academic degree awarded by universities...
(1941) from the
University of Toronto
University of Toronto
The University of Toronto is a public research university in Toronto, Ontario, Canada, situated on the grounds that surround Queen's Park. It was founded by royal charter in 1827 as King's College, the first institution of higher learning in Upper Canada...
, where, as a graduate student, he completed a prototype of the electron microscope that had been invented by
Ernst Ruska
Ernst Ruska
Ernst August Friedrich Ruska was a German physicist who won the Nobel Prize in Physics in 1986 for his work in electron optics, including the design of the first electron microscope.Ruska was born in Heidelberg...
. This transmission electron microscope was used as a prototype for later electron microscopes.
In 1941, he went to the United States of America and joined the
Radio Corporation of America
RCA
RCA Corporation, founded as the Radio Corporation of America, was an American electronics company in existence from 1919 to 1986. The RCA trademark is currently owned by the French conglomerate Technicolor SA through RCA Trademark Management S.A., a company owned by Technicolor...
in
Camden, New Jersey
Camden, New Jersey
The city of Camden is the county seat of Camden County, New Jersey. It is located across the Delaware River from Philadelphia, Pennsylvania. As of the 2010 United States Census, the city had a total population of 77,344...
. He became General Manager, RCA Laboratories (1957); Vice President, RCA Laboratories (1958); Vice President, Research and Engineering (1968); Executive Vice President, Research and Engineering (1969); and Executive Vice President and Chief Scientist (1976). New technologies developed during his tenure include the system that became RCA
SelectaVision
SelectaVision
The Capacitance Electronic Disc was an analog video video disc playback system developed by RCA, in which video and audio could be played back on a TV set using a special needle and high-density groove system similar to phonograph records....
. (Note: RCA Laboratories, located in Princeton, NJ, became independent of RCA as a result of the corporate take-over by
General Electric
General Electric
General Electric Company , or GE, is an American multinational conglomerate corporation incorporated in Schenectady, New York and headquartered in Fairfield, Connecticut, United States...
in 1986 and became
Sarnoff Corporation
Sarnoff Corporation
Sarnoff Corporation, with headquarters in West Windsor Township, New Jersey, was a research and development company specializing in vision, video and semiconductor technology....
, a subsidiary of SRI International.) Hillier spent many years refining the electron microscope and marketing it to research laboratories and universities, receiving a total of 41 patents for devices and processes.
After retiring from RCA in 1977, Dr. Hillier advised on the role of technology in the
Third World
Third World
The term Third World arose during the Cold War to define countries that remained non-aligned with either capitalism and NATO , or communism and the Soviet Union...
and promoted science education. Although he became a U.S. citizen in 1945, Hillier remained involved with the Brantford community throughout his lifetime. The James Hillier Foundation, established in 1993, awards annual scholarships to Brant County students pursuing education in science.
In 1936, he married Florence Marjory Bell, a union that lasted until Florence's death in 1992. They had two sons: James Robert Hillier and William Wynship Hillier.
On January 15, 2007, Hillier died in
Princeton, New Jersey
Princeton, New Jersey
Princeton is a community located in Mercer County, New Jersey, United States. It is best known as the location of Princeton University, which has been sited in the community since 1756...
http://www.brantfordexpositor.ca/webapp/sitepages/content.asp?contentid=364573&catname=Local+News&classif=News+%2D+Local
Honours
In 1950, the James Hillier Public School in Brantford, Ontario was opened.
In 1960, he was awarded the Albert Lasker Award for Basic Medical Research

Albert Lasker Award for Basic Medical Research

The Albert Lasker Award for Basic Medical Research is one of the prizes awarded by the Lasker Foundation for the understanding, diagnosis, prevention, treatment, and cure of disease...


.
In 1980, he was inducted into the National Inventors Hall of Fame

National Inventors Hall of Fame

The National Inventors Hall of Fame is a not-for-profit organization dedicated to recognizing, honoring and encouraging invention and creativity through the administration of its programs. The Hall of Fame honors the men and women responsible for the great technological advances that make human,...


.
In 1981, he received the Founders Medal from the Institute of Electrical and Electronic Engineers.
In 1997, he was made an Officer of the Order of Canada.
External links