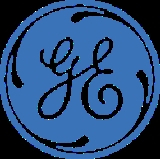 General Electric
General Electric Company
, or
GE
, is an American
multinational
Multinational corporation
A multi national corporation or enterprise , is a corporation or an enterprise that manages production or delivers services in more than one country. It can also be referred to as an international corporation...
conglomerate
Conglomerate (company)
A conglomerate is a combination of two or more corporations engaged in entirely different businesses that fall under one corporate structure , usually involving a parent company and several subsidiaries. Often, a conglomerate is a multi-industry company...
corporation incorporated in
Schenectady
Schenectady, New York
Schenectady is a city in Schenectady County, New York, United States, of which it is the county seat. As of the 2010 census, the city had a population of 66,135...
, New York and headquartered in
Fairfield
Fairfield, Connecticut
Fairfield is a town located in Fairfield County, Connecticut, United States. It is bordered by the towns of Bridgeport, Trumbull, Easton, Redding and Westport along the Gold Coast of Connecticut. As of the 2010 census, the town had a population of 59,404...
, Connecticut, United States. The company operates through four segments: Energy,
Technology Infrastructure
GE Technology Infrastructure
GE Technology Infrastructure is a business group of General Electric composed of three GE companies: GE Aviation, GE Healthcare, and GE Transportation. John G. Rice is president and CEO. A company-wide reorganization prompted by staggering financial losses led to the unit's formation in 2008 from...
,
Capital Finance
GE Capital
GE Capital is the financial services unit of General Electric, one of five major units. Its various divisions include GE Capital Aviation Services, GE Capital Real Estate, GE Energy Financial Services and GE Money....
and Consumer & Industrial.
In 2011,
Fortune
Fortune (magazine)
Fortune is a global business magazine published by Time Inc. Founded by Henry Luce in 1930, the publishing business, consisting of Time, Life, Fortune, and Sports Illustrated, grew to become Time Warner. In turn, AOL grew as it acquired Time Warner in 2000 when Time Warner was the world's largest...
ranked GE the 6th largest firm in the U.S., as well as the 14th most profitable. Other rankings for 2011 include #7 company for leaders (
Fortune
), #5 best global brand (
Interbrand
Interbrand
Interbrand, a division of Omnicom, is a global branding consultancy, specializing in vast brand services, including brand analytics, brand strategy, brand valuation, corporate design, digital brand management, and naming...
), #82 green company (
Newsweek
Newsweek
Newsweek is an American weekly news magazine published in New York City. It is distributed throughout the United States and internationally. It is the second-largest news weekly magazine in the U.S., having trailed Time in circulation and advertising revenue for most of its existence...
), #13 most admired company (
Fortune
), and #19 most innovative company (
Fast Company
Fast Company (magazine)
Fast Company is a full-color business magazine that releases 10 issues per year and reports on topics including innovation, digital media, technology, change management, leadership, design, and social responsibility...
).
By 1890,
Thomas Edison
Thomas Edison
Thomas Alva Edison was an American inventor and businessman. He developed many devices that greatly influenced life around the world, including the phonograph, the motion picture camera, and a long-lasting, practical electric light bulb. In addition, he created the world's first industrial...
had brought together several of his business interests under one corporation to form Edison General Electric.